Developing a 'Taste' for Filmmaking
Novelist David Oppegaard describes how he briefly abandoned the solitary pursuits of the writer to pursue a couple of forays into filmmaking with his friend and collaborative partner, Todd Wardrope, in this 'tale of two indie films.'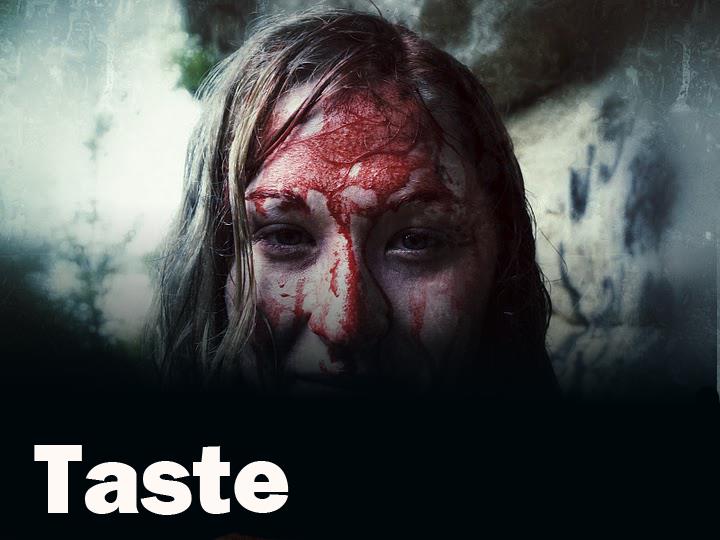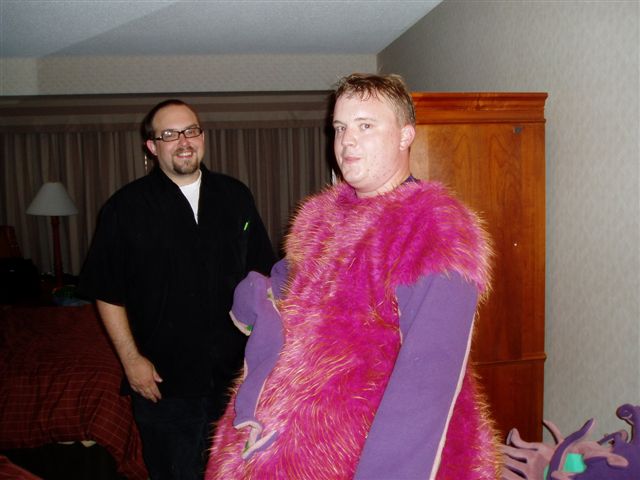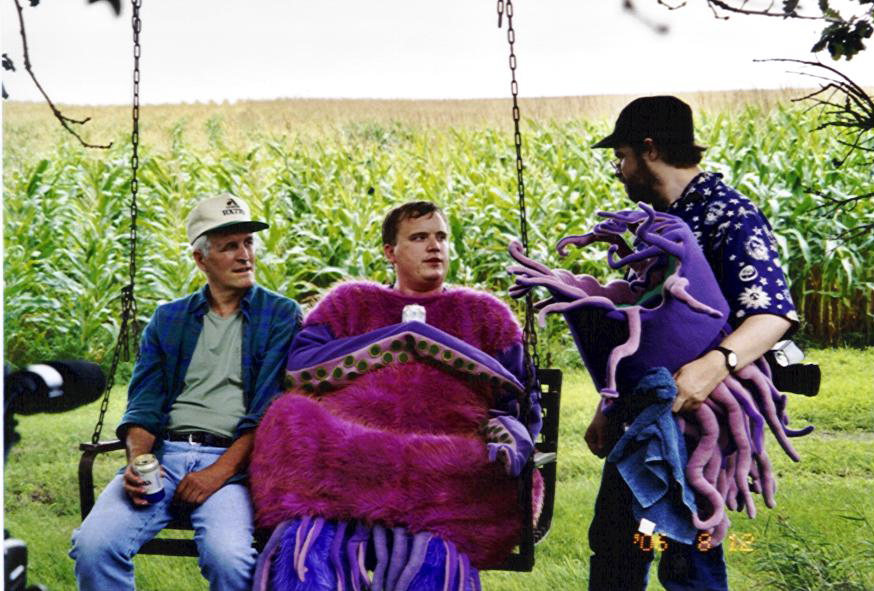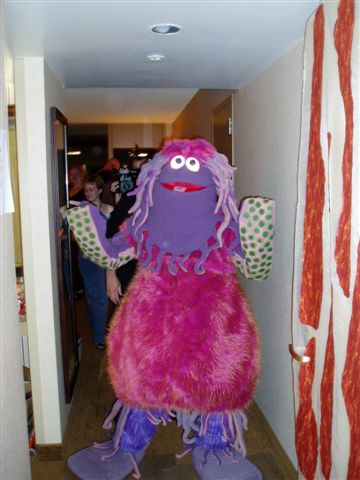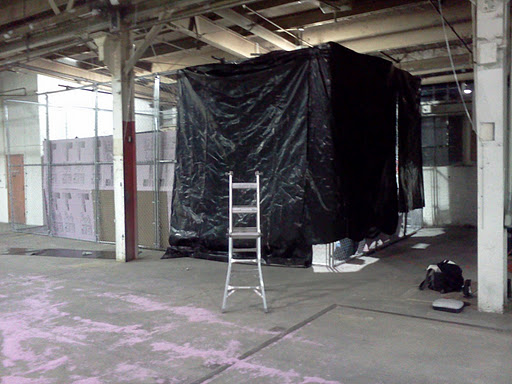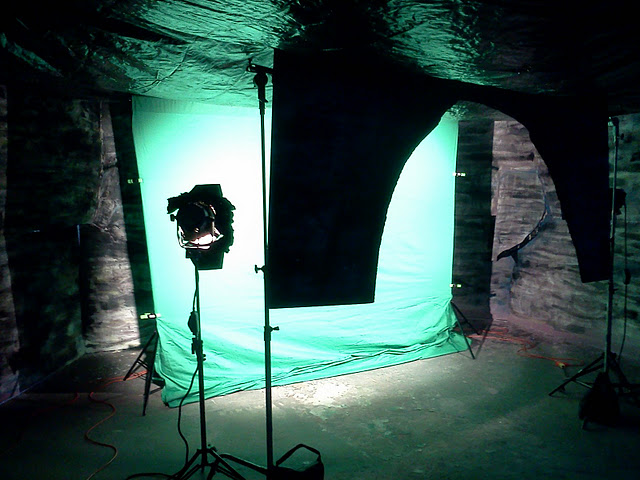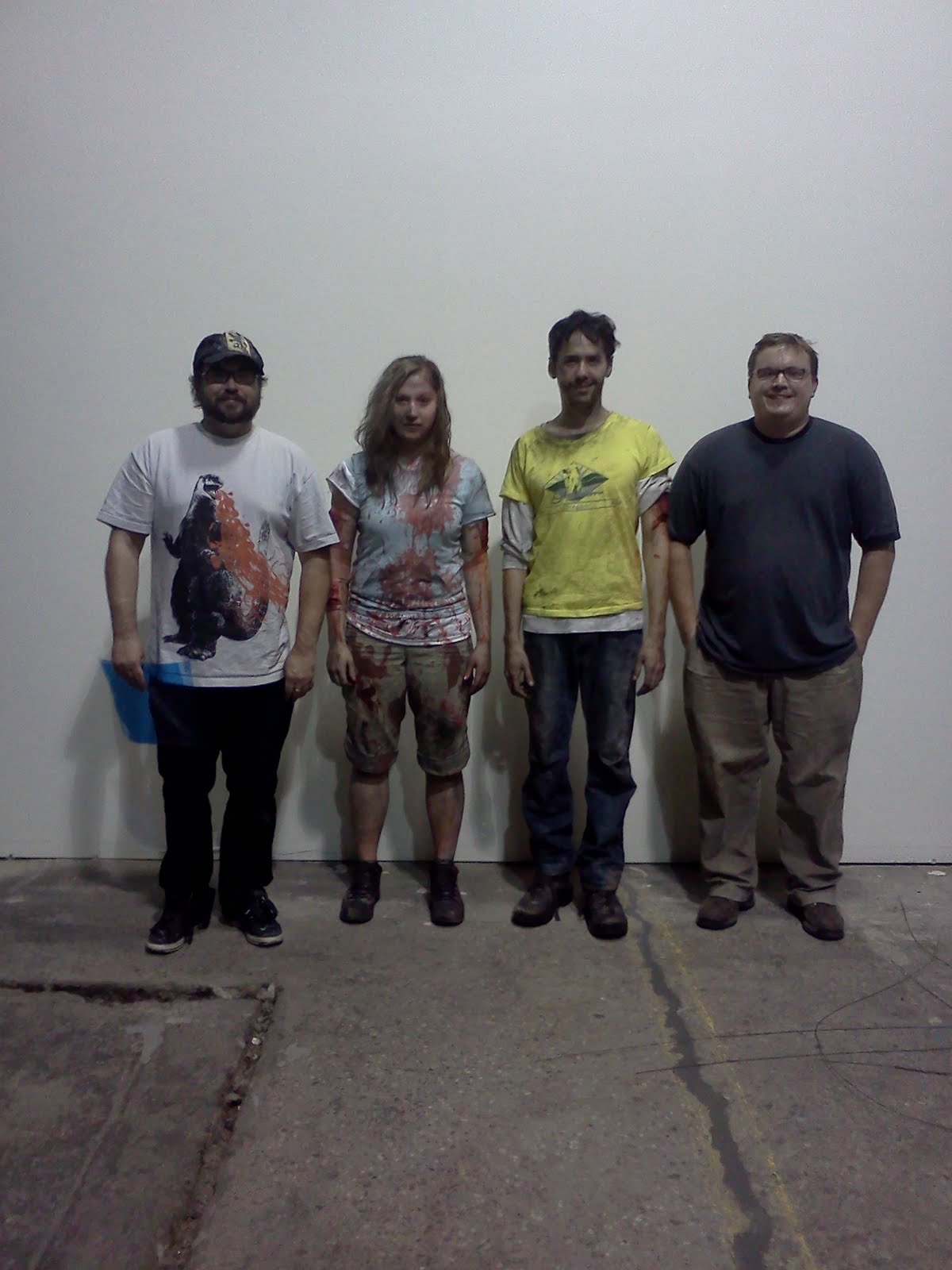 AS A NOVELIST, I SPEND MOST OF MY TIME ALONE, haunting my apartment in Midway like some kind of keyboard-clacking ghost. That's not to say I don't try to get out some — I work various temp jobs during the year, and I'm currently teaching a slipstream fiction class at The Loft Literary Center. Even so, I'd have to say the majority of my time is spent staring at a computer screen, typing away in a comfortable silence broken only by the occasional rustling of my cat.
So, when my friend and Minneapolis filmmaker Todd Wardrope approached me in 2005 about adapting a strange, comedic story I'd written into a short independent film, I was more than intrigued — feverishly excited, actually, every sentence in my head ending with an exclamation point. Forget being a hermit, typing alone at home! I would thrust myself into the world of playing nice with others! I would help make a movie! I'd go all Hollywood, but Minnesota-style and with no discernible budget!
The story we'd be adapting was a tale as old as time: A large, goofy alien with purple tentacles visits Earth and abducts a Nebraskan farmer while he's out toiling in the field. The alien, named Tellon, hails from a wealthy, happy planet of endless comfort and sweet cheese. He's come to Earth to rediscover the pleasures of hard work and a well-earned night's sleep, and to achieve this, he wants to live with our Midwestern farmer and learn about it firsthand. The farmer — a stolid, upright kind of guy — accepts the proposal after some understandable hesitation. Wacky alien high jinks ensue.
The first step in bringing the story to film was bringing the alien to life. We decided that Tellon would be a large body puppet, similar to a mascot costume, and that I, though I'd never really acted before, would be the man in the suit. We took our ideas for animating Tellon and our meager supply budget to Gordon Smuder, producer of Transylvania Television and manager of Minnefex, Inc., a special effects studio in Northeast Minneapolis. There, using his formidable puppet buildings skills, he gave us our star, a towering purple goofball of an alien nobody would ever mistake for Predator.
Before we started filming, we took our newly minted Tellon for a test run at CONvergence, a large, general sci-fi convention held every summer at a hotel in Bloomington. I put on the alien suit in a hotel room, our camera man Dan Dockery started rolling, and Todd, his future wife Missy, and I proceeded to march through the many halls of the convention, as grand and strange a procession as you could want.
I learned three important things that night:
The world loves a goofy alien with a furry pink belly.
It's fun to scare small children.
Those body puppet suits are hot as hell.
After our hit turn at CONvergence, the success of the film felt inevitable. Tellon got his own wildly popular MySpace profile and we started filming properly at four main locations: a church with an impressive pipe organ, a studio with a green screen, and two farms near Lake Crystal, Minnesota. Throughout the shoot, I was amazed how much fun it is to film a movie, how hard our unpaid cast and crew were willing to work, and how everybody we mentioned the movie to was willing to help, even complete strangers. The whole process was a revelation of cooperation, reminding me of the A-Team as much as anything.
I couldn't help thinking, "This is what it would be like to work at a job you actually love and are inspired by." It was an epiphany for me, given the boredom and ennui I'd suffered at every day job I'd had up to that point.
And from those happy origins, our short, The Hardworking Man From Nebraska, was born!
Five years passed before Todd and I worked on a film again together. In the intervening time, my first two novels The Suicide Collectors and Wormwood, Nevada were published by St. Martin's Press, and Todd had created and established his boutique video production company TWVS with a nifty new studio in the historic Thorp Building in Northeast Minneapolis. We'd talked about making another film over the years (I'd even written a full-length screenplay), but life washed over us and nothing ever popped up to make us significantly motivated to get the wheels turning once again.
Then, last spring, Todd came to me with a proposal: Drafthouse Films would be sponsoring an international short film contest; a prize of $5,000 and a place in its feature film The ABCs of Death would be given to the winning filmmakers. We'd need to create a piece four minutes in length, featuring a murder and having something to do with the letter 'T'.
Now, here were the goal and guidelines we'd been missing, something with a concrete deadline. Todd and I began brainstorming. I pictured something claustrophobic, like a tunnel. Todd came back with the idea of setting our film in a cave — a cave, where two young hikers were trapped and forced to make difficult survival-based decisions. We wrote several drafts of a screenplay, whittled it down, and started auditioning actors. We'd film most of it in a studio: a cavernous, 13,000 square foot space inside the Thorp Building, the use of which was generously donated to us by the owners. The rest we could shoot on-site at a cave in Stillwater. We'd have the studio space for seven days: five days to build the set, one to film, and one to tear it all down again and erase our presence.
We found our actors, our crew, and our set designer. An aerial troupe had used the space before us during Art-a-Whirl, and they'd left behind a large wire fence cage, complete with ceiling ropes and landing mats. We decided to use the cage as the bones of our cave set: we'd attach large pink boards of insulation sheathing to it with strands of wire, and darken the rest of the cage with black tarps, creating the illusion of cave darkness even in full daylight.
So far, so good, at least until the second day of building the set, when our designer decided to leave the project for vaguely stated personal reasons. Todd and I had to soldier on alone with our limited design skills. (For example, Todd had to show me how to change the bits in our cordless drill with a "drill chuck"). Luckily, my old Burbank pal and horror aficionado Noah gave us two long evenings of his time, and Todd somehow found a crew of painters to help us paint the "cave" walls. That turned out to be harder than we thought, since the insulation sheathing, which we'd roughed up with wire brushes for a more cave-like texture, soaked up the paint like a freakin' sponge and resisted all our efforts at making it look cave-like. Our volunteer paint crew, perhaps made overly despondent by the slow progress, left around midnight, and by one a.m. a very real sense of despair filled our fake little burrow. The walls looked like crap and finally, dripping sweat, I turned to Todd and lamented that "We could paint for the next 24 hours, and this mess wouldn't look any more realistic."
Then Todd, always an oasis of calm, took out his camera, viewed the set through a distorted lens, and, wouldn't you know it, the set actually looked like a cave. Yet again – saved by the magic of filmmaking. Two weeks and a lot of fun volunteer work later, our darkly beautiful short film Taste was online and open for voting.
And now I'm back at my computer, alone in my office, pondering my next indie plunge.
---
Related links and information: Taste is the only MN entry in the 'ABCs of Death' contest, which ends October 30. Vote for it today!