Dark Energy: Collective Effort, Communal Release
Talking with Grant Mayland, the force behind roving party series Dark Energy, on creating unapologetically inclusive spaces, the evolution of dance culture, and nightlife as art form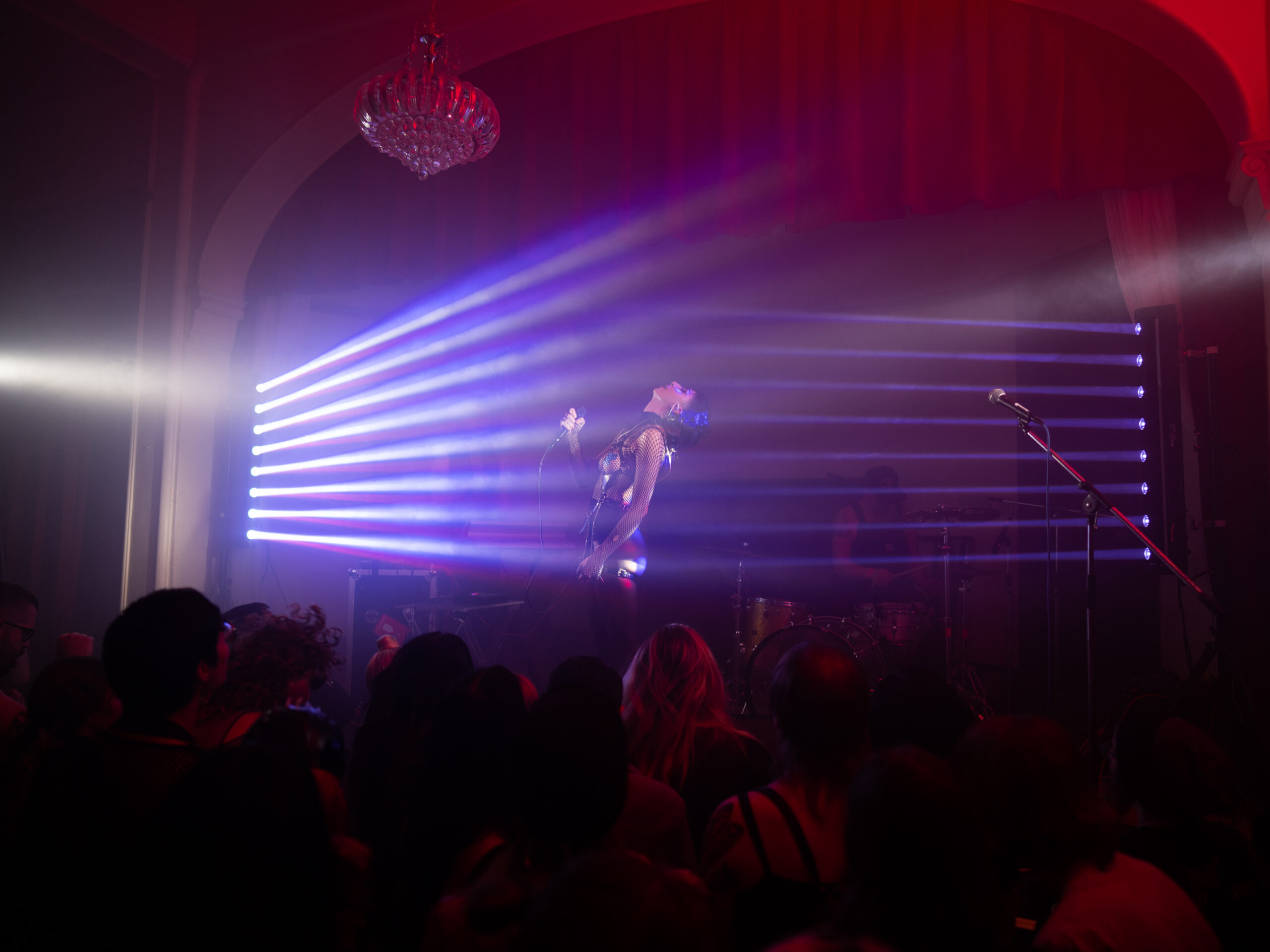 Founded in 2016 by Grant Mayland, Dark Energy is a roving series of events and parties that celebrate today's dark music and all that nightlife has to offer. Like the relationship of the Area nightclub had to 1980s NYC downtown arts scene, jazz clubs in the early 20th century American, or Moulin Rouge and Parisian fin de siècle, Dark Energy continues a tradition of nightlife as alternative spaces for artists to gather, let loose, and showcase their work. Forming an alternative to society, even for a single evening, Dark Energy creates unapologetically queer and inclusive spaces where limiting rules of gender, commerce, identity, and accepted behavior fall away. Allowing new horizons for the human condition to be explored IRL, Dark Energy is a home-grown safe haven for artists and all those who feel different.
---
jake yuznaWhat is Dark Energy?
Grant MaylandDark Energy is my music dreams, really. A dream that's been forming and evolving since I was a little kid that I've manifested into reality. It is a stand against classism in the music industry, corporate spaces, and the misogyny, homo- and transphobia found in a lot of club culture.
JYHow did it come to be?
GMThis is a story I used to not want to tell, but I realize that it's hard to tell the story of Dark Energy without explaining that I was raised in institutions and group homes. I didn't really have access to society at large, including anyone that identifies as a non-normative gender. I was placed into the male homes and I was bullied pretty hard. I didn't have friends. It was pretty tough and I was very isolated, but the whole time I had these really big dreams. Really big ambitions. I was a very intense person who was longing for a community and some meaning for my life.
Then when I was 18, I went to my first rave and for the first time in my entire life, I actually felt accepted. I couldn't stop dancing. The music was incredible, and everyone loved that I was dancing. The more intense I would dance, the more people encouraged it. All of these hyper-normative societal barriers, like patriarchal barriers that are installed as you grow up, were removed. It was just pure freedom and like humanity at its most beautiful.
Essentially, that was the first night of the rest of my life. I knew from that moment that dance music was everything I wanted to do. Then as I started to organize parties and events, I discovered a lot of the problems with dance events and dance culture. There is a very strong sense of misogyny embedded in traditional club culture.
This is truer with established club spaces, but it can still be found in alternative ones. Based on gender or queerness—persons of color and other marginalized groups often encounter problems within these club spaces and find themselves being forced out of them.
This is really, really upsetting to me because dancing and clubs are the most beautiful and pure forms of human expression. Expressing yourself like that is the meaning of life. To see it locked up in a cage and not available to all—I just can't let that happen.
So, my goal with Dark Energy is to create an anti-club culture. Spaces that are for the weirdos, the awkward people, queer folks, and those who have been beaten up for just being who they are. You can come into Dark Energy and be part of this family. You can come live your life however you want to, with all of our support and love.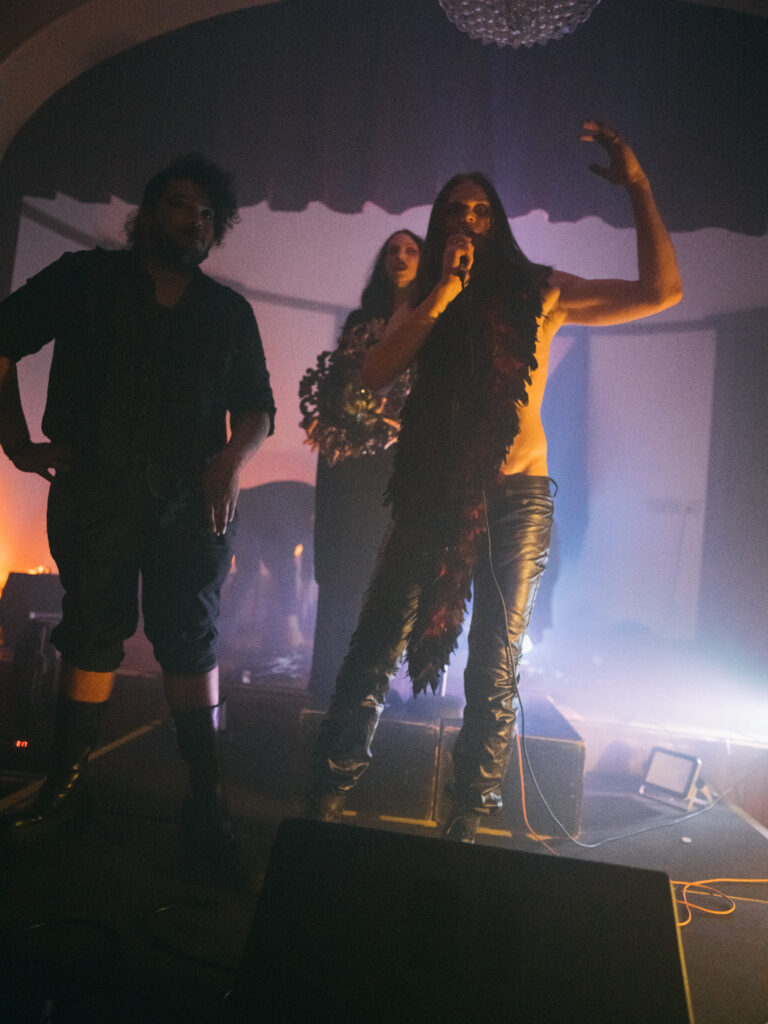 JYDark Energy often gets described as a goth party. Would you say that is accurate?
GMSure.
JYGoth is a term that is batted about a lot. How would you define goth?
GMTo me, goth is a celebration and embracement of the darker aspects of life and society. It's embracing the full spectrum of emotions versus just the comfortable feelings. It's that and breaking free from all of the mental and social normative barriers that are really problematic and destructive.
I think goth culture was created with such beautiful imagination and intent behind it. There are a lot of things that have changed in goth culture since the 80s, but what has continued to be at the core of goth culture is that life is dark. Life is sad. Instead of hiding from that fact, goth culture looks to embrace it, get over it, and live our lives.
Goth culture takes our personal and collective traumas, throws 'em on our backs, and celebrates them. It faces these dark parts of the human experience. They are so many people who spend their whole lives trying to pretend they're not sad, pretend things are always okay. That is just not going to work. It's not the truth. The sooner we get over the collective garbage we each carry in the back of our minds, the sooner we face that this junk isn't real, the sooner we can go out there and just be ourselves. It's really liberating. It feels like a hole in one's heart is filled.
I think it's really the direction that humanity should be in moving in. Dark Energy and goth culture tries to help do this.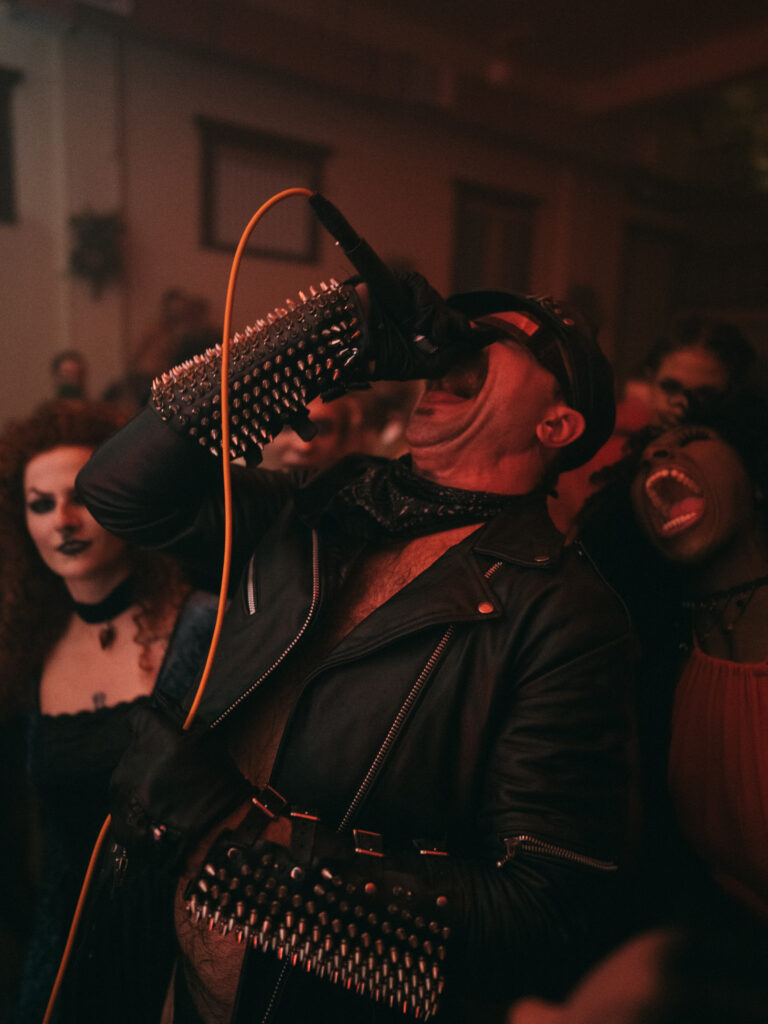 JYHow did you first start to make Dark Energy a reality?
GMAfter I discovered raves when I was 18, I started experimenting with throwing my own smaller techno raves and other parties. Generally, I didn't really have a good direction of what I wanted to do because I knew wanted to do something different than a standard techno party or rave.
I was doing these kinds of dance parties for about six or seven years called Menergy, which was a throwback to the dance club scene of San Francisco in the 1980s. I love techno and I love rave parties, but I was beginning to feel a loss of identity. Something still wasn't quite right yet. So, in 2014, I moved to New York City for a few years to check out the parties happening there. To learn from their club culture and be inspired by other ideas about what parties could be. I came back to Minneapolis truly inspired and begin to build Dark Energy from the ground up.
At first, Dark Energy took place at the Kitty Cat Klub in Dinkytown, which is no longer around. It started with local DJs for the first year or two and then started growing organically. My natural ambition picked up on that growth and I started asking artists that I wanted to play who weren't from the Twin Cities. People really started enjoying the music. More and more people started to come. It was crazy because there are so many great dark bands and other artists across the country and world. There is a new goth music revolution going on right now.
All I really did was just provide the showcase. At first, it was one to two bands, then a few years ago I started a larger annual event called the Vampire's Ball, more recently started a goth roller skating event called Skate or Die, and now I'm doing a big festival in Chicago over Thanksgiving weekend. It's still growing. It's still a work in progress. The sky's the limit.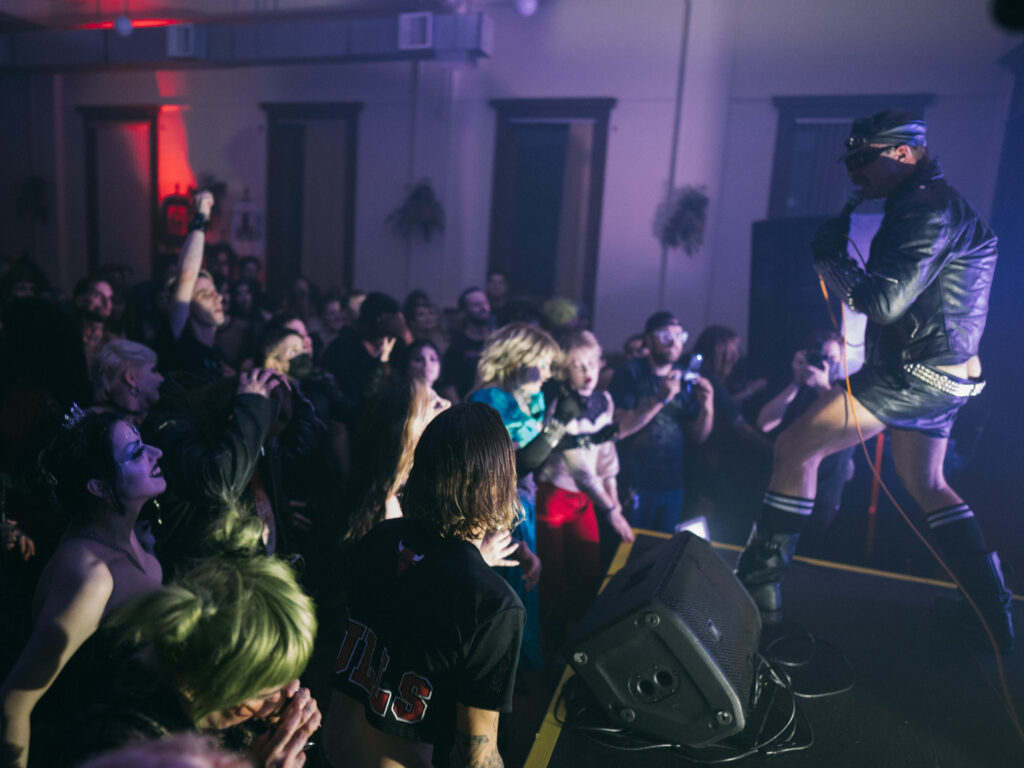 JYLike a lot of other alternative spaces for dance, performance, and nightlife, Dark Energy doesn't seem to have a home venue and instead operates more nomadically. Was this a choice?
GMWhen I first started doing shows maybe 15 years ago, there were two or three times as many venues just in Minneapolis alone. You could have a residency at a club and it would be a very fruitful relationship. But over the years, venues are just drying up left and right.
This is true for many other cities too. Everything is changing and we're all pretty much nomadic now, which means that we book a night in one venue and the next month we have to find somewhere else. It's just kind of crazy out there, but also a testament to how much people need these kinds of parties and spaces. There are a lot of us just finding ways to adapt and make dance culture continue and evolve.
JYIs it a collection of people putting together Dark Energy? Is it just you?
GMMostly, it's just me. But I have this problem: that I'm really, really shy. I tend to hide behind the scenes, except when I want to be a drama queen on the internet. (laughs)
But most of the time, when it comes to being visible to a large group of people, I just get really shy. For the first three years I tried pushing Dark Energy off on other people, but that never really worked because ultimately, I'm really, really ambitious. When I have an idea, I tend to run with it. People repeatedly passed the baton back to me and said, "Look, this is your thing. You should go with it." At this point, I'm just kind of owning it. It's my baby and I'm just going with it.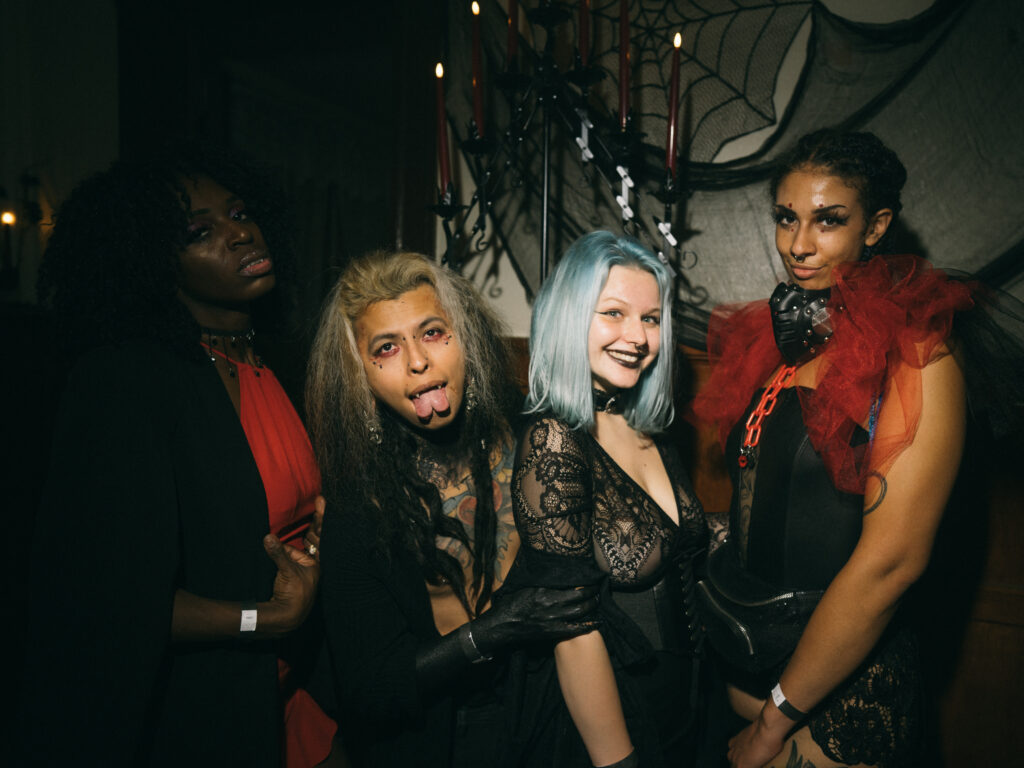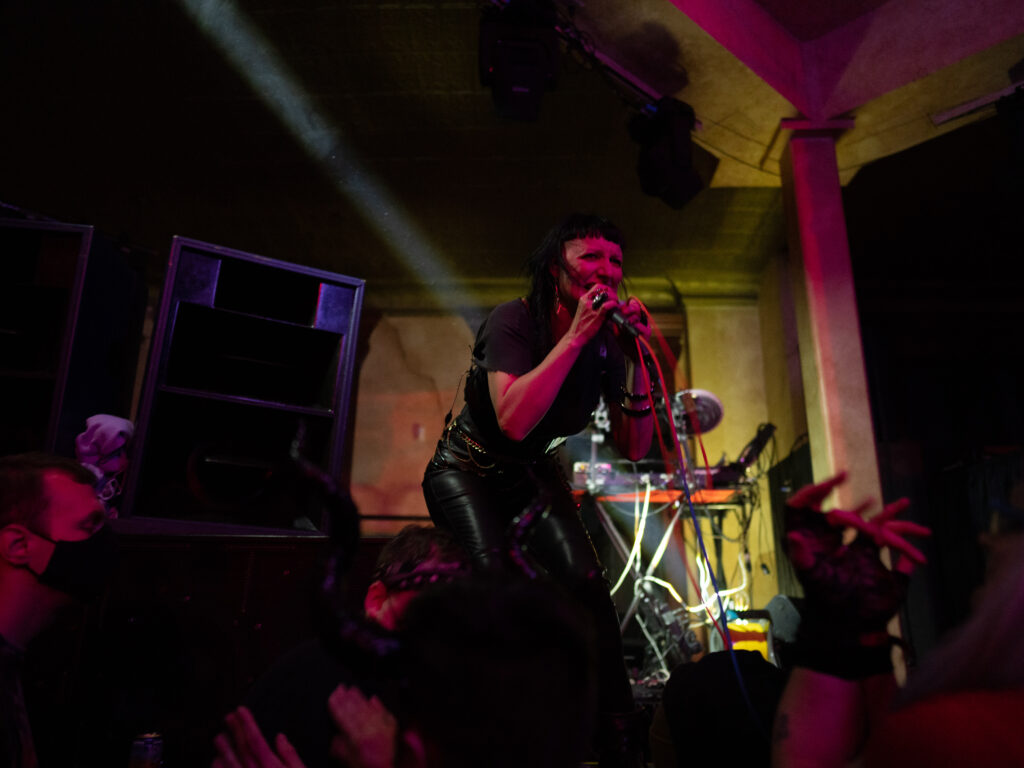 JYWere there influences or previous spaces that inspired you?
GMThe local queer community is what makes these events thrive. Those that have broken a lot of ground in creating more progressive club and dance spaces for decades.
One local space here in Minneapolis was the Mothership. It was an alternative queer space that was working at changing the culture in Minneapolis for a long time, by promoting inclusive, queer culture in dance spaces. I've been really inspired by them. I can't talk about the creation of Dark Energy without mentioning those spaces. There was also a party in New York City called Discwoman that is making similar moves.
The biggest influence was queer people just taking on the standard scene. Amazing artists who have a radically different, anti-patriarchal view of club culture. They have a clear set goal. It's very political and they're just doing tons of work to change things. I'm kind of a nice Minnesotan, like a pushover. I find these more direct approaches inspiring.
When I came back to the Minneapolis scene, I just looked around and asked," Why aren't there more spaces for all of this amazing music and amazing people?" People just said," This is how Minneapolis goes." It's a Minnesota story. Too often, we're all too nice to ask for what we want directly. Too nice to do something different. But I just tried to do it, tried to make a modest effort and it just happened. It took off.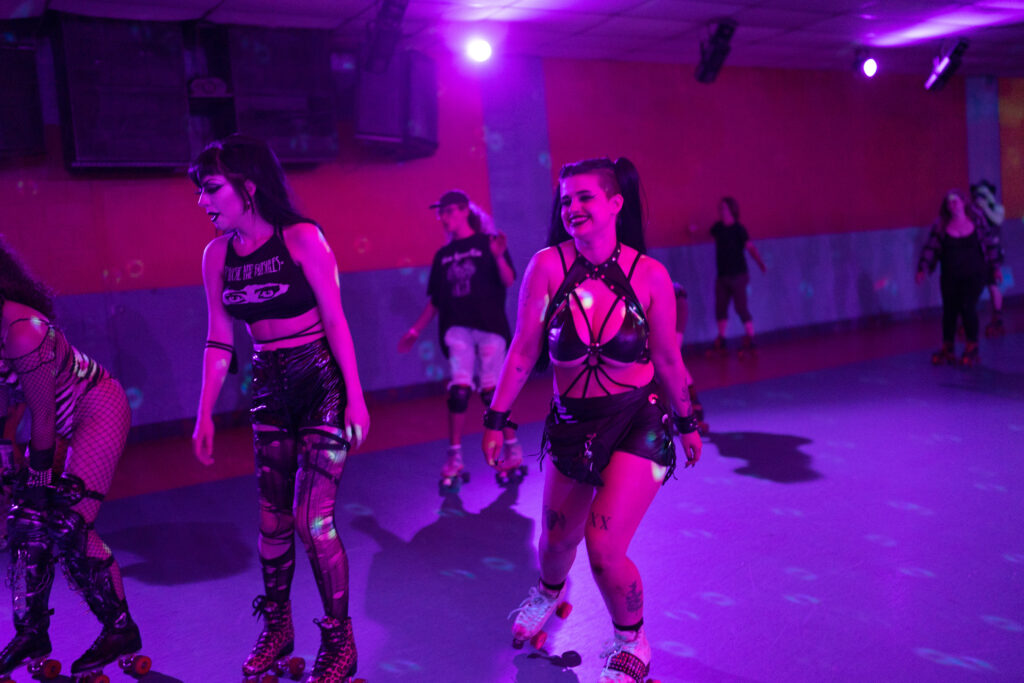 JYIs that like your recommendation for others who want to see alternative spaces in the Twin Cities, or wherever they live? Don't be too demure and just try to make what you want to see?
GMTotally. There are so many stories of spaces being created just because someone wants to see them exist. For instance, Dark Energy does a party at a skating rink, Cheap Skate, which is called Skate or Die—named after that punk skating video game from the 80s.
JYCool!
GMYeah! Everyone just freaks when I tell them about it. It's a goth party in a skating rink.
People ask, "How the hell did you get the okay to have a party there? Like, are you rich?" (laughs) All I did was email the owner saying I do goth parties and I'd love to do one at Cheap Skate. He said, "Cool. Here's a date." The rest is history.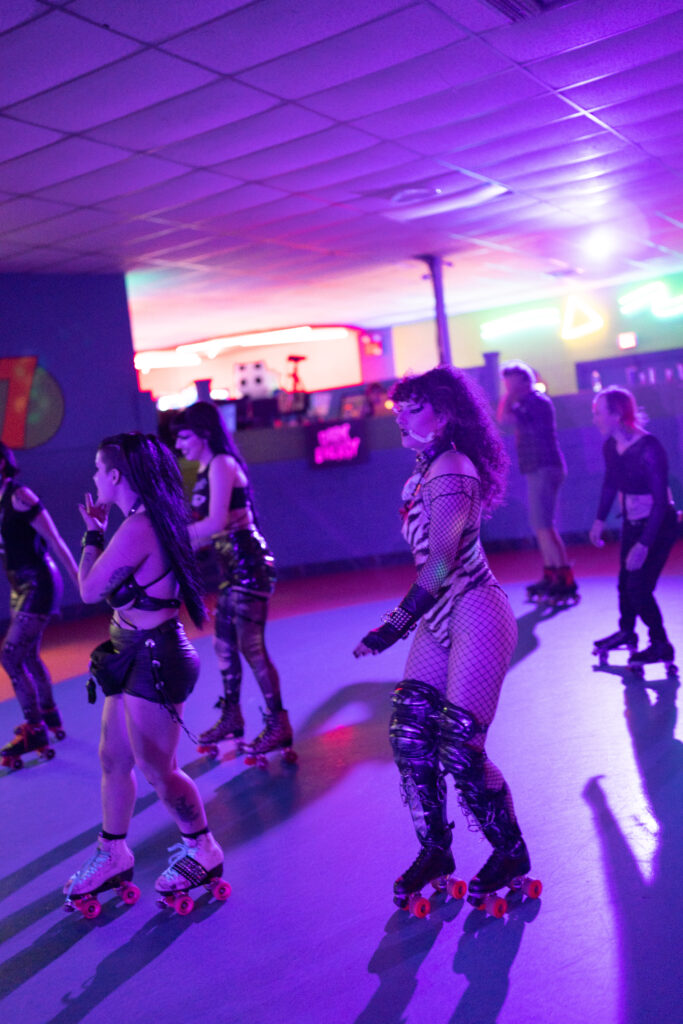 There are many possibilities just waiting for us in plain sight. Too often we don't even think to ask for them. All you have to do is ask for what you want.
Dark Energy is a good example of that. I'm not some crazy talented, special mastermind or something. I just see a community. I just see a demand. I see all of this energy that already exists and all I'm doing is creating a flyer, bringing a sound system, and then everything else just comes together. It's a communal effort, really. I'm just helping to coordinate space for that communal energy.
JYYou've mentioned that Dark Energy is continuing to grow. Are there new ventures or spaces you're creating now?
GMI mentioned the Vampire's Ball earlier, which we've been doing for six years now. There are a lot of vampire ball parties throughout the world and they usually cater to a kind of status quo. They rarely have live music and are very heteronormative. Weirdly heteronormative for a vampire party, which is supposed to be about the fluidity of sexuality and desire. (laughs) You're supposed to be sexually attracted to everyone. It shouldn't matter who you are, because vampires are not beholden to the fleshly restrictions of normative bodies. The idea of this kind of party is that you can escape from mortality for one night. Dark Energy's Vampire's Ball celebrates that. It's more music-oriented and progressive. This year it's grown into a two-day festival that includes a companion exhibition happening in the Rogue Buddha Gallery.
JYDo you think Dark Energy is uniquely Minneapolis?
GMAbsolutely. Minneapolis has, in my opinion, the most underrated dance and club scene in the country, maybe the world. We are very, very repressed here. It gets really, really cold and so miserable in Minneapolis. People get so isolated out in the middle of this frozen Midwest. They get so pent up that when there is the opportunity for a dance space, or a space where they can feel comfortable being who they are, they are ready to burst. When they have the chance to release that energy inside, they go wild.
I don't think that's unique for Minneapolis, though. There are a lot of dance communities, a lot of alternative spaces in many other cities. Places where people are boiling up with similar frustrations. There are similar spaces all over the world filled with people who want to go, do something different, and are over the status quo. But Minneapolis is particularly receptive to making these kinds of spaces.
We're just, maybe more miserable in Minneapolis. (laughs) The weather's just more miserable here.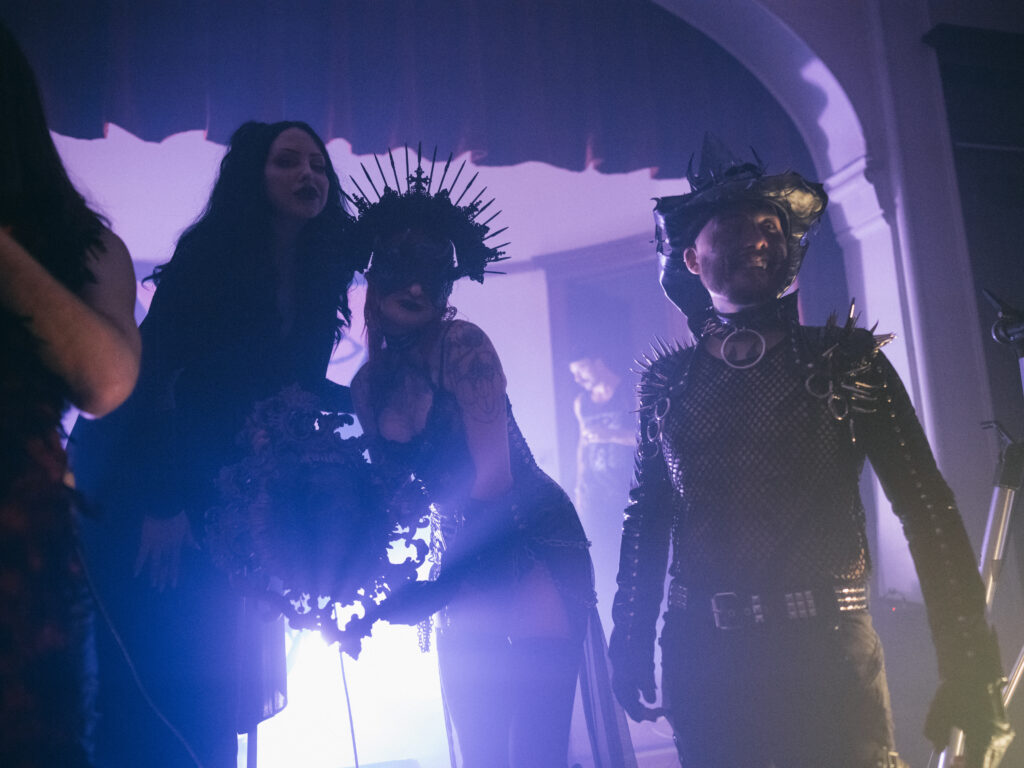 JYIt can be a controversial idea to some that nightlife is an art form. What do you think is the relationship between nightlife, art, and artists?
GMAbsolutely, nightlife and club culture can be an art form. They can be an art form while also being a space for artists to gather and present their work. It's a form of art therapy, really. Especially for those who have been marginalized for just trying to live as they are.
It sounds weird putting in those terms, but ultimately, what are you doing? You're getting out all of your emotions out on the dance floor. You're getting out what you're struggling with inside—all that stuff that comes from suppressing who you are and how you feel because of the pressures of society.
You're talking about it. You're with friends. It is an immersive form of self-care, wellness, and therapy. I think that this kind of dance culture, alternative culture, provides a huge release for people in that way. That is what Dark Energy is all about. It is space for expressing that dark energy within you that needs to come out. It's healthy, right? (laughs)
---
Follow Dark Energy on Instagram or Facebook.
Grant Mayland also recommends:
---
Editor's note: This article was updated on August 15, 2022 to clarify the interviewee's positionality and to credit additional collaborators as well as the local queer community.