Creating a Space for Dreams
How quilts are stitches to family, to the heart, to deep restoration, and to dreams of what is beyond us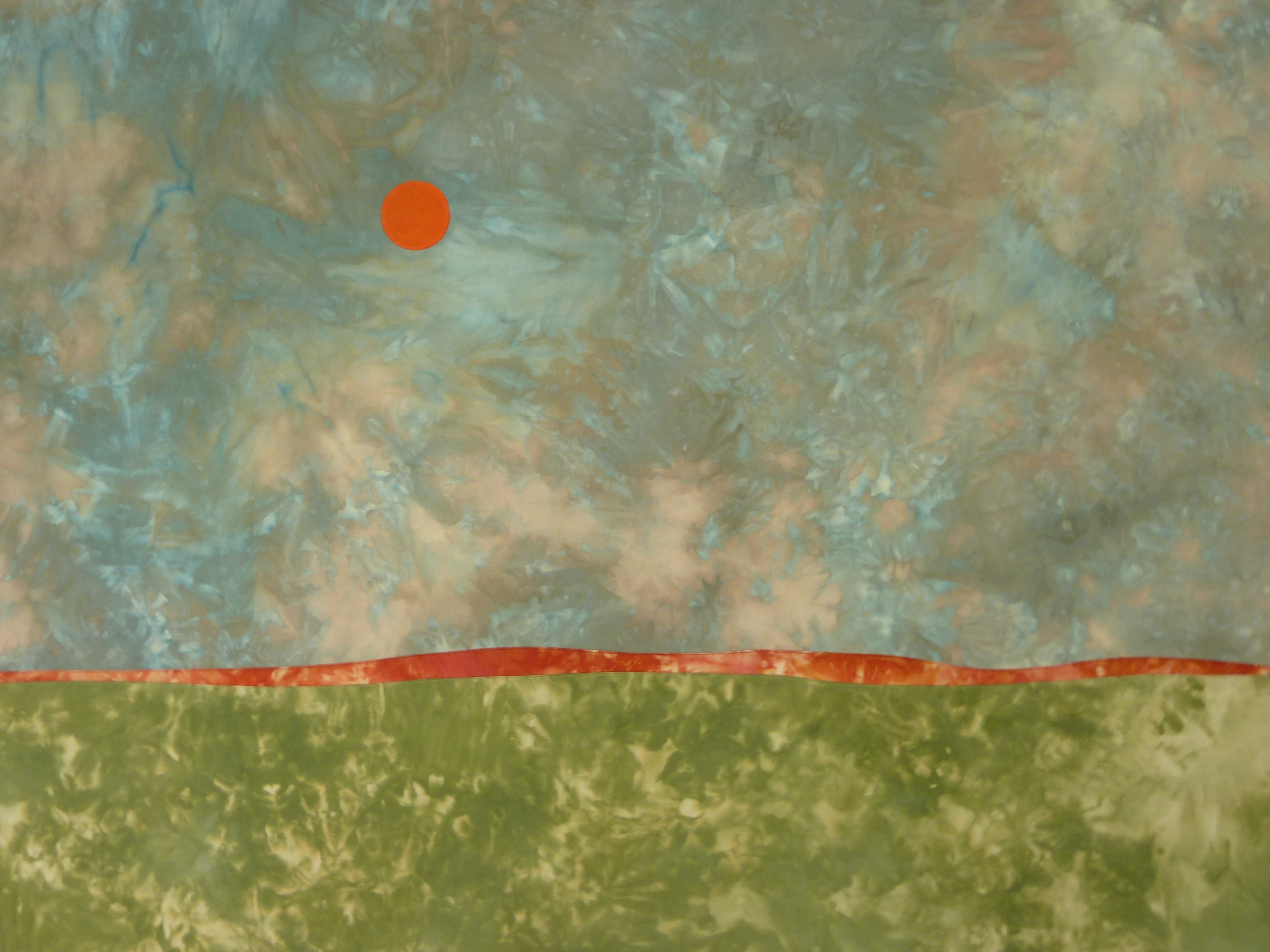 For longer than I can remember, quilts have been an integral part of my life. Not the hang-on-the-wall-art kind of quilt with a "do not touch" label, or the follow-a-pattern-with-exactness, or put-it-away-because-it's-a-keepsake quilt. In our working-class extended family, quilts were made to be used—on the bed, on the floor, on the ground, in the car, as a bed.
A bed could be anywhere, especially when visiting family. It didn't matter whose house it was or how far we drove to visit—across town or out of state—there was no staying in a motel or hotel. Stilwell, Tulsa, Wichita, Bartlesville, Pawhuska, Tenkiller Lake, Fourteen Mile Creek. There was always enough room and always enough quilts.
Sometimes we slept four kids to a twin bed, two at the head and two at the foot. In the winter, we would be held down by the weight of two or three heavy quilts, almost like swaddling. In retrospect, and now with a mother's perspective, I wonder if that may have been more to keep us still than to keep us warm.
Other times there would be four kids on the floor, two folded quilts under us to make what my grandma called a "pallet" and a quilt to cover us. There were pallets on cool grass in hot weather and in the back of a pickup truck at the drive-in theater. All handmade, hand-stitched, hand-quilted: so many stitches, so many hands, so many dreams.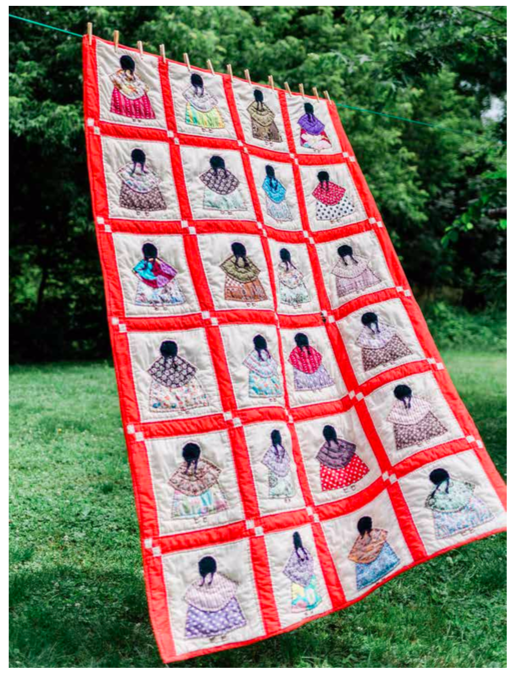 Quilts and beds, beds and dreams, dreams. I don't remember my childhood dreams, but I remember my childhood bed. Scent of wool and denim—a grandpa's work pants made into a quilt, soft to the touch, on my bed where I easily fall asleep under an open window, cool breeze across my face. A child's sleep made of dreams, comfort, safety. One night, when I was four years old, our black cat, Cinder, had her kittens in my bed against my back. She must have felt safe there with me as I slept.
What does it mean to sleep peacefully? To let go, breathe deeply, and be in a truly restful state that includes fresh air. To block out the extraneous noise of life for just a few hours so our minds can make connections to our dreams, real dreams—not aspirations driven by commercials and excessive consumerism. Sleep is restorative. Without sleep there are no dreams. Without dreams there are no answers. No way to access what our heart is telling our brain.
Dreams, dreams. Dreams where answers come when the mind is not distracted by the body and its daily movements, where it can open all its channels and focus its energies to settle the quandaries of everyday life. In bed, sheets dried on a clothesline smell like sunshine, a comforting sensation that can't be replicated by fabric softener or dryer sheets, that opens up and clears the clutter of a tired mind weighed down by trying to make meaning out of never-ending meaningless details.
Dreams. Bed. A bed can be anywhere. On the floor, in the grass, especially when you have a quilt to make a pallet, a soft, restful bed—portable, washable, durable—that doesn't require an electrical outlet to operate. What will happen when we shut off all the blue lights and the constant hum of machines around us in order to create a truly quiet place where we can dream, and where our heart and brain can reconnect?
The hum of "white noise" produced by computers and refrigerators and fluorescent lights. So much energy trying to reproduce artificial replacements for material things. Dryer sheets for fresh air and sunshine, text messages for conversations enriched by eye contact and smiles. Dreams and sleep. Sleep. Now I can be concerned when I did not get enough "deep" sleep according to my fitness tracker.
What happened to the luxury of, no, not luxury but the natural need for sleep? Why do we fight it? Beds come with computer settings that adjust to our slightest movements to ensure that we are comfortable—yet we fight comfort, we fight dreams, we fight our need for rest. We replace it with notifications and gadgets that remind us to move or to rest. A layer of "due diligence," an investigation or audit of a potential investment that replaces the natural rhythms of life. Layers of complexity: if B then C + (D x 2) …
… clouding, covering, screening the opportunities for dreams. Long complex vivid dreams that we remember only in bits and pieces after we wake
to an alarm,
to morning news that only repeats news from the previous evening,
to hurriedly leave the softness and warmth or coolness of a bed
and the important details of a complex dream are lost
to a blue screen of obtrusive messages.
Where are the dreamers? Are they in their beds, on a pallet in their grandma's sister's house? What if we have no bed? Can we still dream?
Our hearts develop before our brains. Our hearts send more messages to our brains than our brains send to our hearts. The first sounds my children heard, before they were even born, was my heartbeat, connecting us in a continuous exchange of energy. Then, holding them close as they slept, they again heard my heartbeat—the first sound they knew—and our hearts beat together. Simple beds provide a space to dream of what is beyond us. To connect to an energy that is outside of our understanding. Our need for sleep is cell-deep. It feeds us and empowers us and reminds us that we are part of something bigger than we know. So, we must hold on to our beds, hold on to our quilts, and hold on to our dreams. And remember that we can find a bed anywhere—if we open our eyes.