ART ON THE WALL: A "Regular Joe" Collector, Named Cate
A conversation on collecting between Emma Berg, director of mplsart.com, and long-time Minneapolis resident Cate Curry, with Cate's three beautiful girls occasionally chiming in.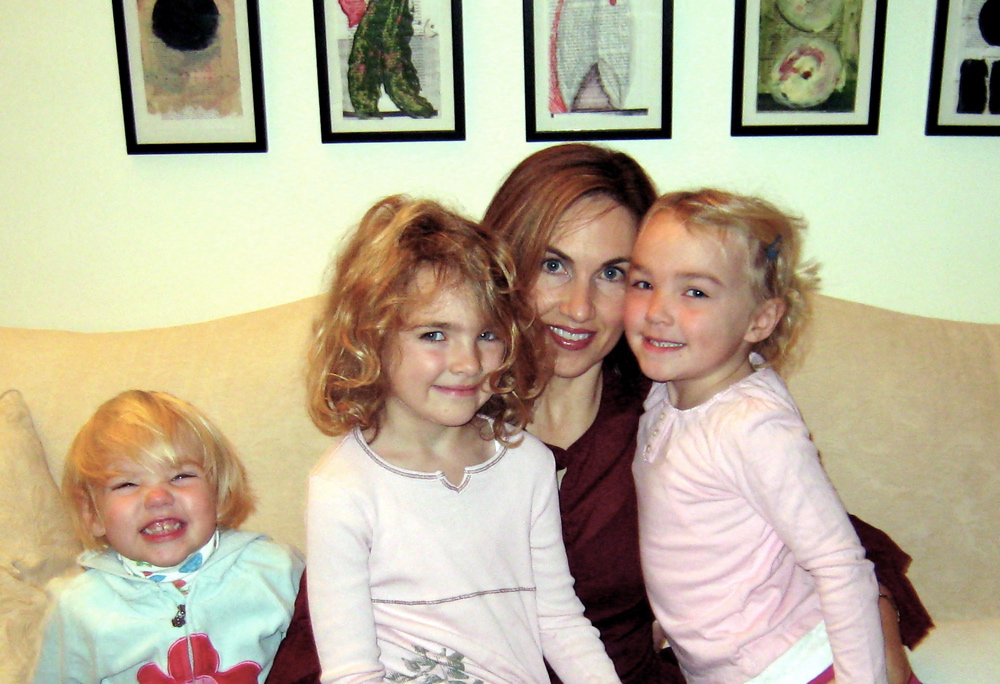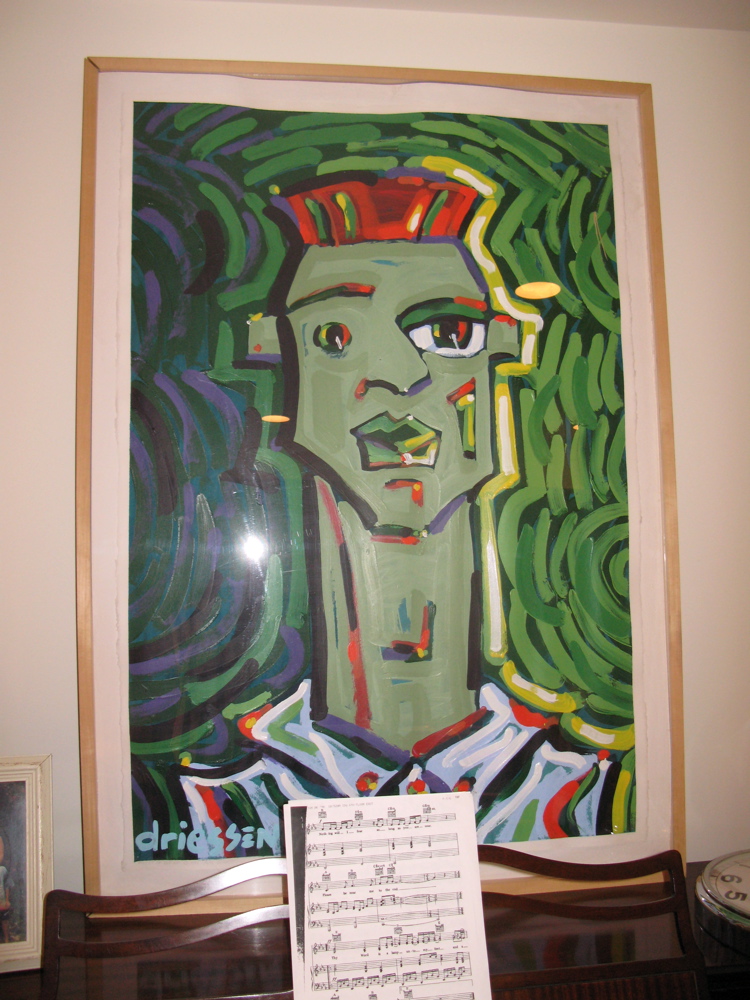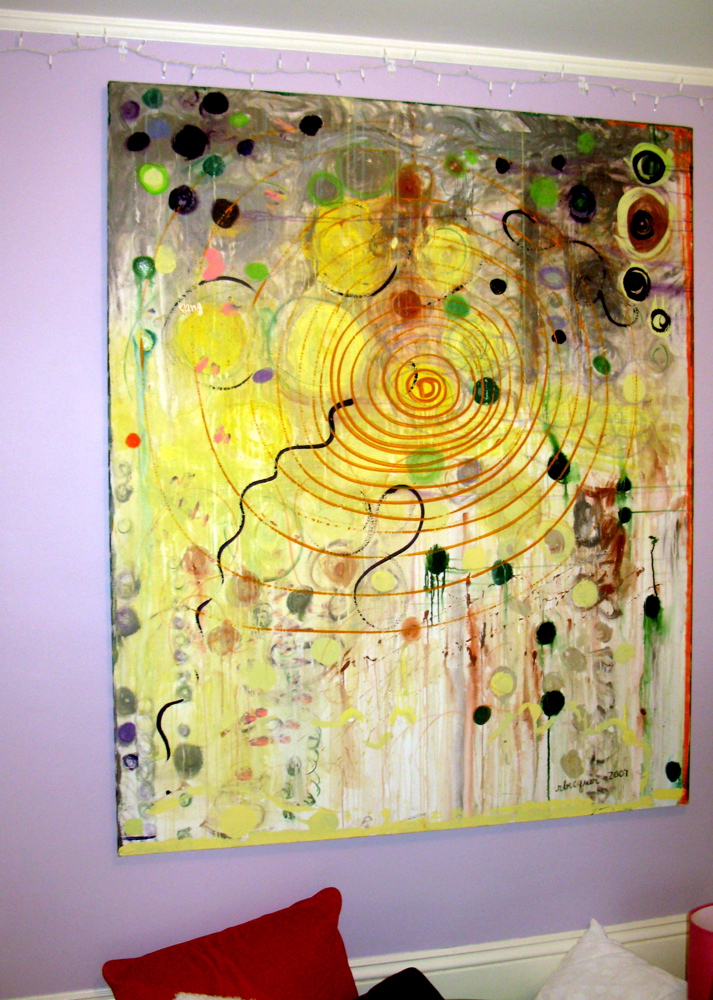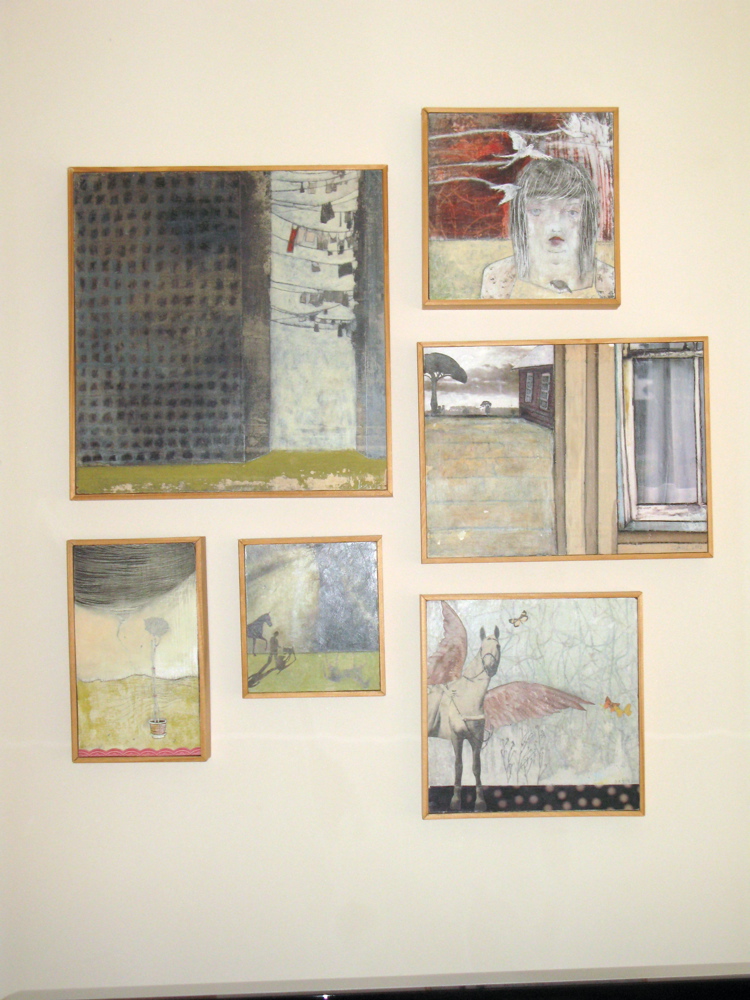 Cate Curry has a lovely home, bustling with energy. Thanks to an introduction from local artist Jennifer Davis, I was able to visit with Cate and her three young girls–Aidan, Rowan, and Bronach–on an early October morning.






Cate, a marketing consultant, was first drawn to the idea of "living with art" during her days at General Mills. There, office dwellers were encouraged to select a work of art from the company's massive collection to hang in their office and enjoy. This opportunity introduced Cate to the importance of having art around day to day, and she has been surrounding herself with it ever since.






mplsart: How long have you been collecting?





Cate: I've lived here [in Southwest Minneapolis] about 10 years and I probably have bought the most art in those 10 years. I used to get pieces when I would travel to remember where we'd been, so maybe 15 years total.






mplsart: Your home is filled with art; what is it about art collecting that attracts you?






Cate: I didn't necessarily have much exposure to art when I was younger and I really want my kids to have that. That's important to me. I don't expect them to be artists, but being able to express themselves this way, I think, is really cool. The art in our home is not only what I like and what I appreciate but it's also about exposing them to art and being able to get them to see things and talk about them.






mplsart: Do the girls ever help in picking the art?






Cate: They came with me when looking for a piece for Aidan and Rowan's room. We walked into the California Building and I saw a piece by Rachel Becquer in the hallway. So we went to her studio, she didn't happen to be there so I left my contact info. Later I met up with her to discuss this piece, Yang, and what it meant. When I bought it, I didn't pay attention to how I was going to get it home. I think I made three trips in order to get a big enough vehicle.






mplsart: It has as much energy and movement as your daughters. What do you girls think about it?






Aidan: Pretty.






Rowan: Wow!






Cate: Bea [Bronach] has a piece from artist Lee Anne Swanson in her room. I want pieces of artwork in all their rooms.






mplsart: You have enough Jennifer Davis art throughout your home to hang a retrospective!






Cate: I really have followed her for a very long time. I've seen Jennifer's work mature. I feel like she has a real clear sense of what her voice is. It's always really incredible to try to find that which is unique to you, your particular voice and I feel like Jennifer has really found her voice.






mplsart: I would imagine your support has had a hand in her success as a full time artist.






Cate: Early on, Jennifer was still working in a 9-to-5 job while trying to do a little bit of artwork and she didn't have too much time to do that. I'm extremely proud of her for having been so successful in her work; and that maybe I had some hand in helping support that for her… [smiles]






mplsart: And how were you first introduced to Jennifer's art?






Cate: I first stumbled upon Jennifer at Gallery 360. I was immediately struck by her work. Every time I see her art, it's just this really bizarre feeling…it makes me so happy. Now, I check mnartists regularly for new pieces. When she brought the site down I was a little nervous that I might miss something, miss a new piece. [In the summer of 2006 Jennifer inadvertently brought mnartists.org down for a short time when she maxed out the number of individual pieces uploaded per artist.]






mplsart: With a lot of the collecting that you've done you end up getting to meet the artists and have friendships with them. Does that play into your purchases?






Cate: Totally. Because you get to know them. Although I didn't really expect to meet the artists, I do think having that connection with them has made me more of an avid collector. I really want to follow and support them, you know? It's a crazy thing. Also, I think that it's kind of an extension of my personality. I want people to get a sense of me through the pieces that I collect. So, for me, the pieces that I have are very personal.






mplsart: Your home and your art collection are very welcoming! Thank you for allowing me to visit and share in your collection!






Cate: When Jennifer mentioned the interview to me I was apprehensive. I feel like I'm not the most sophisticated collector. Maybe I'm your more common man, your Regular-Joe collector. I don't necessarily have the language to tell people why I like something; I'm not super articulate in that regard. I just know when I like something, when I'm passionate about it and I love it.






mplsart: I think that's an important part about your collection. It really is about
what you love.






Cate: I don't buy anything that I think is sort of trendy. Truly, I just buy what I like and what makes me feel good. Then I go put space around it. I keep the furnishings in our home neutral because I want the art to be more prominent.






mplsart: Any future art purchases planned?






Cate: Yes! I've commissioned Pete Driessen to do a piece that will be the focal point in the living room. I have a few other pieces of his, but this is the first piece I have ever commissioned from anyone. I think it is going to be a real showstopper!