Agony and Ecstasy: Inside the Fringe
Jaime Kleiman's engaging feature gives an inside glimpse into the pressure-cooker of making a Fringe show, as seen through the eyes of a few first-time producers.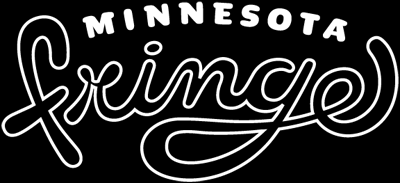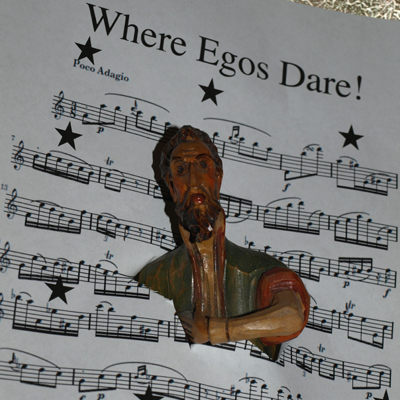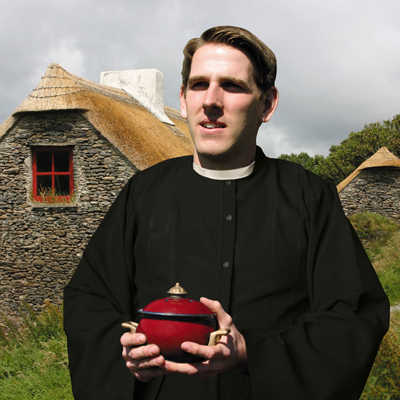 FOR MANY THEATER ARTISTS, AUGUST BEGETS BLOOD, SWEAT, AND TEARS. Why? The Minnesota Fringe Festival, of course.
Starting July 30th, the Fringe celebrates 15 years of self-produced theatrical mayhem with eleven days of shows, shows, and more shows. What began as a homegrown experiment by a select handful of performance artists has ballooned into an entertainment smorgasbord-this year there are over 160 productions, making for a total of well over 800 performances in 22 venues (and that's not including "bring your own" venues). The Fringe office expects to sell approximately 40,000 tickets to adventurous theatergoers this year. For audiences, it's an opportunity to see what hundreds of ambitious creative types have to offer. For the artists, it's a chance to finally put up that show, mount that musical, or sew the costumes for that autobiographical performance art piece. Though there is nothing quite like the emotional and theatrical maelstrom that the Fringe induces, you've got to wonder why anyone would want to produce a Fringe show at all. Competition is fierce, it's chaotic, and you could flop in a very public forum. Is the Fringe only for masochists? Or is there something bigger going on here?
To be sure, producing a Fringe show is a true labor of love, and it's a lot like jumping into a Minnesota lake on a spring day — you act first, think (or regret) later. Theater folk tend to thrive on adrenaline, though, and for many the Fringe offers the perfect storm that motivates them to write, revise, and direct without too much second-guessing.
For newbies and old hats alike, producing a Fringe show takes a lot of dedication and no small amount of magical thinking. You have to believe that your show is good, that people will want to see it, and that all the hustle and bustle and scrambling around for space, props, designers, performers, etc., will pay off in the end. The actors often don't get any compensation (except maybe a DVD copy or a free beer), and most producers lose money — plus, it's über-stressful.
Producers do get a certain measure of support from the Fringe office — a lighting technician, helpful production and promotional suggestions, showcase opportunities, a blurb in the Fringe program and on the festival website, and performance venues are all included in the $400 application fee. But, ultimately, Fringe participants are mostly left to their own devices. Producers have to find and rent their own rehearsal space, juggle the schedules of everyone involved, design and distribute their own postcards, and market the heck out of their show. During the Fringe, word of mouth is key. It helps to be shameless.
So again, the question must be asked-Why on earth would someone choose to put themselves through this pressure cooker?
For Laurie Kemp, co-artistic director of New Breath Productions, her first foray into Fringe producing is actually helping her company balance costs. New Breath usually does two musicals a year, but the economic downturn has affected their regular season. "This year we decided we couldn't afford to do another fully staged musical," says Kemp. "The Fringe [provides] the venue and technical support, and everything's there." Her show, Where Egos Dare: The Musical!, is a cabaret of songs from popular musicals such as Wicked and Man a La Mancha.
The most demanding thing by far, she says, has been obtaining rights to all the songs. As for funds, New Breath is luckier than most-a surplus left over from their previous season, along with a matching grant from Ameriprise Financial, is helping to get Egos off the ground.
Yet not all Fringe producers' finances are so propitious. What's more, many, unlike Kemp, have no prior producing experience whatsoever. Take Kevin Bowen. Along with his producing partner, James Lundy, he's written a new musical called The Red Tureen, an unconventional drama about an Irish Catholic family. Bowen, 48 and Lindy, 50, met at Gustavus College and have remained friends ever since. This is the first show either of them has written, and it's been slow-going. The rigid timeline that the Fringe provides has given them a much-needed final push to the finish line. "We've been working on it for four years now," says Bowen. "We didn't have a firm deadline or anyone who was going to pick it up. I thought this would be a good way to wrap things up and produce it. This may be the only way to get it produced."
As a self-employed graphic designer, Bowen has been able to balance his day job with his producing duties, and he's helped defray costs by designing the show's postcards himself. When all is said and done, he says, the most challenging thing has been condensing his two-and-half-hour musical in a tight 60-minute show. The Red Tureen is his baby, and on August 1 it's going to be released into the world, ready or not.
"Unless you went through it, you can't understand what the sacrifices really are," says a stressed out but congenial Bowen. "You have a much greater appreciation when you see a piece of theater. People basically put their lives on hold to get things done. To put that level of commitment to it you have to really love what you're trying to say."
Hopefully, you'll love it, too.
*****
Related event links and info:
The Minnesota Fringe Festival runs July 30-Aug. 9 at various locations throughout Minneapolis and St. Paul. For more info on individual shows, schedules, venues, and more, visit www.fringefestival.org.
Check back here on mnartists.org throughout the Fringe for regularly updated short reviews and dispatches from Lightsey Darst, Matthew Everett, and Max Sparber.
About the author: Jaime Kleiman is a freelance journalist and actor. She has written for Mpls.St.Paul Magazine, The Rake, Twin Cities Luxury + Fashion, Pioneer Press, Minnesota Meetings and Events, mnartists.org, American Theatre, City Pages, and BackStage.com. As an actor, she has performed with Walking Shadow Theatre Company, Minnesota Jewish Theatre Company, Bridge Productions, and Workhouse Theatre Company, among many others. Upcoming: Moonlight and Magnolias at the Minnesota Jewish Theatre Company, Oct. 24-Nov. 15.