A Happy Choreographers' Eve
Lightsey Darst reflects on the surprises, mysteries, and genuinely festive moments of this year's local choreographers' showcase at the Walker Art Center, curated by Chris Schlichting.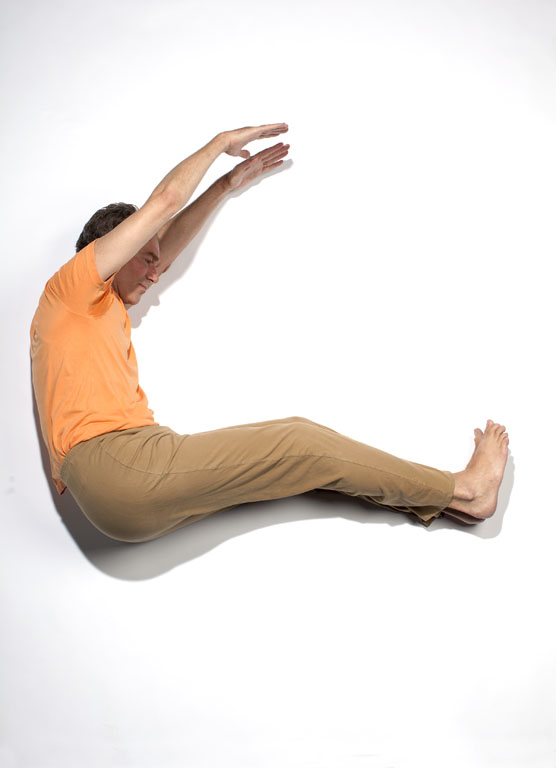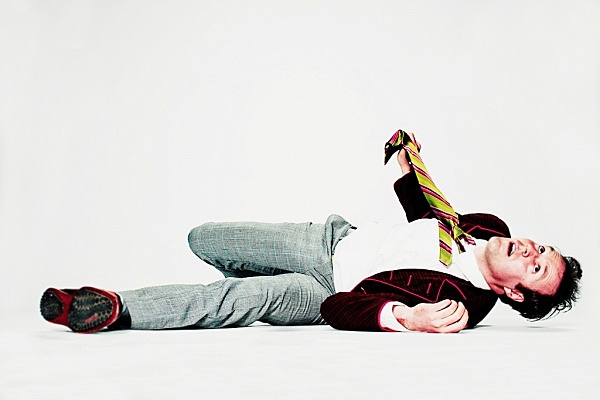 THIS YEAR, CHOREOGRAPHERS' EVENING FELT HAPPY. By definition, the event should be a celebration: local dancers take the Walker stage! It's a post-Thanksgiving Twin Cities dance-off! And yet the actual event too often winds up feeling exclusionary or self-righteous. Perhaps like Thanksgiving itself, Choreographers' Eve is generally less a festivity than someone's idea of festivity, to which one's own idea must be compared and found lacking — or vice versa, if you're the confident type.
But Chris Schlichting, this year's curator, put the emphasis on the field from which the evening's work was drawn; he praised the Twin Cities' dance diversity in both his program note and his welcome, and even went so far as to reject having dances played on a monitor just outside the theater. As a result, the evening seemed less Schlichting's "Statement on What Dances Are of Value" than "Some Things Chris Likes." And what Chris likes, it seems, lots of people like: every single piece garnered howls and whistles, and not all from the same tipsy dance-goers.
What, then, do Schlichting and the rest of us like? To put it briefly: surprise and mystery. The twelve selected pieces vary in dance form, mood, intention, and depth, but all escape from expectation and thus offer escape. If we're to glean a definition of dance from this program (which I don't think Schlichting intends), it would be dance as shimmer, flight, turn, shift.
Take Jessica Briggs's Long Vanishing Spirals or something of that nature. The situation of the piece is simple enough: dancers emerge from one set of wings and head for the other on choreographic paths that are always, at some point, interrupted, return to zero, and repeat, repeat, repeat. But somewhere past the mid-point I found them all, without explanation or fanfare, headed for the other side instead; something had shifted. Briggs's title, with its "or" and its break from capitals, suggests the same kind of internal shift, the speaker turning her head. The dancers break from their paths not with any obvious drama of frustration; they stall, balance, and reach according to some quiet change or flicker of desire. When, at last, they gain the wings again and go out, they don't triumph. Who knows what happens? The dance goes by like a flock of birds.
Not that all the surprises of the night are quiet. Debbie, Secretary revels in what I'm tempted to call the primal surprise, the surprise that, despite its familiarity, never fails to gratify. I mean, of course, total nudity. Or not total: these ladies maintain their socks, shoes, and identical wigs as they do things that look really silly without clothes, like the robot dance. They also maintain their anonymity; the program insists that they are simply "Debbie, Secretary". (If you simply must know, meditate on who in this town is most likely to perform an ironic nudie number to kitschy-classic seventies pop. And if you come up thinking that's yourself, well, you know who you are.)
Aliases also feature in KAT∑ AN QYTS, but then what doesn't? Basileus Ms. Kenna-Camara Cottman, as she styles herself here, brings together step and breakdance, prostitution, Emancipation, and mystic salutation, do-me pumps and the baby freeze. How this storm arose or where it's going I couldn't say, but I love its lightning, how deftly it flashes across this troubled landscape.
________________________________________________________
Not that all the surprises of the night are quiet. Debbie, Secretary revels in what I'm tempted to call the primal surprise, the surprise that, despite its familiarity, never fails to gratify. I mean, of course, total nudity.
________________________________________________________
Some of the evening's surprises were more fleeting, more mysterious. Watching Patrick Scully's Kyrie from the Missa de Beate Virgine, I wondered who these identically-dressed, eerily similar-looking men were, and what their frontal and symmetrical dance portended; then it was over. The three dancers of Megan Mayer's Yaw wander across their strangely airless territory, lift out some trinkets, and leave behind little more than an impression of impossible significance. The joke of Jaime Carrera's Picnic — detached sexual gestures, performed with utter ennui — goes by quickly. Jenny Pennaz hurls herself suddenly horizontal in her contribution, The Race — her feet stretching to the back wall, her hands out toward us. I still no idea how she made that leap happen, where it came from.
Some of the night's surprises remained closed up, like unready flowers. Samantha Johns and George McConnell's clever The One Obstruction presents a self-spotlit body for examination, but whatever we watch him (Billy Mullaney) do, the piece never plumbs beyond the strangeness of that first sight. Deja Stowers's Meaning that, and some mo shit turns, as the title suggests, from a flat narrative on meaning to something more interesting but less clear. Hijack's extravagantly titled Topics in Post-Colonial Collaboration: Visa/Mastercard. . . CORRECTION: Topics in Post-Colonial Collaboration: Sculptor/Drama keeps up a frenetic activity in which I found it difficult to trace the dance's cool and quiet shifts. But even though these dances don't break the surface, they still feel alive: something's moving in there.
SuperGroup's PLEASE TURN OFF YOUR CELL PHONES set something moving in an unusual way. Like Briggs's work, this piece features a few dancers making their way from one side of the stage to the other, but SuperGroup's dancers repeat the same un-lyrical and twitchy phrases, punctuated with funny faces, all through their slow way across, and no music sweeps everything together. Instead, several audience members play tinny tapes of talk radio. At first, the audience was amused, but as it became apparent that this situation was simply going to continue, they became restive. As audience frustration and scattered attention rose to a white noise hum, the now-useless dancers sped up, getting ragged and breathless. Is it perverse to say that's when I got interested? This wasn't the garden-variety boredom that now and again overcomes well-meaning audiences; instead, it was as if SuperGroup had reached out and turned up the dial on our tamped-down agitation. I like it when choreography can shift registers to encompass the audience as well as the stage.
Mostly, though, the audience happily lapped up this Choreographers' Eve, especially Mad King Thomas's Cantare Pensieri Profundi en Italiano, in which the trio proved they still rule the territory of sophisticated yuks. As usual with MKT, summary fails of reality: here, they staged the bedroom scene of an Italian opera with translation, all gaslight, underwear, betrayal, and howling from the audience. "Orzo ziti!" sings the man (Stephanie Stoumbelis), gesturing with his Ken-doll arms and wriggling his furry eyebrows, and his translator (Charles Campbell in baby blue tux) explains, "Choice is dead. Freedom is dead." "But who can you love more than me?" the woman (the excellent Susan Scalf) moans, and the man sings, "Oh, well" — and then, as he sings their names, a troop of grinning idiots clunk out to join him, all moving like dolls, all in unflattering undies. When the woman suddenly breaches the scenario with a feminist tirade, the man and his bobbing cohorts respond "O sole mio" — translated as "This isn't about us anymore, is it?" — and the audience takes the surprise with delight.
________________________________________________________
Noted performance details:
This year's Choreographers' Evening, curated by Chris Schlichting, took place in the Walker Art Center's McGuire Theater on November 26, 2011.
________________________________________________________
About the author: Originally from Tallahassee, Lightsey Darst is a poet, dance writer, and adjunct instructor at various Twin Cities colleges. Her manuscript Find the Girl was recently published by Coffee House; she has also been awarded a 2007 NEA Fellowship.