Nurturing Creativity in the Rapidly Shifting Mind
Courtney Gerber takes stock of work underway in Minnesota at the intersection of the arts and dementia care, and calls to artists with a yen for community impact to consider offering their own contributions to the cause.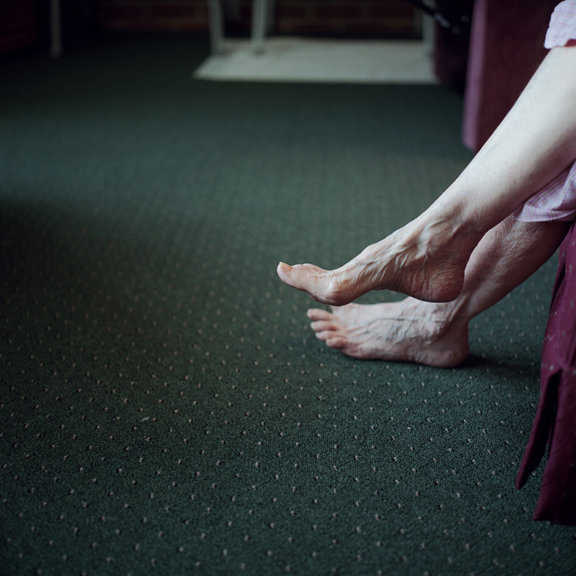 As luck would have it, that ache in your jaw, the one nagging you all weekend, turns out to be your body's voice sharing the news of an abscess. An emergency root canal is the response. Annoying, yes, but likely not life-altering; a clear care plan is in place. Your problem, pain, procedure, and healing regimen are neatly packaged. Fellow root canal survivors are readily at hand for reassurance, ready to share their own maligned-mouth tales, loudly and with the gusto of a true comrade.
Now, instead of an abscess and an uncomfortable dental appointment, let us say your mind is not cooperating. Your once agile thought process has metamorphosed into something more like a jumbled feed. You have some recall, some memory, but little consistency in what you have always understood as your consciousness. Your partner, friends, children, and colleagues notice this slipperiness in your mental acuity and ways of engaging the world. The terrain of your life, your path forward, is suddenly unfamiliar and hard to pin down — the problem, pain, procedure, and healing regimen in front of you are not perfectly packaged. And comrades? No comrades, at least not yet. First comes the intimate process of digesting a diagnosis of mild cognitive impairment: the long, jagged path toward accepting that your mind is changing inexorably and without your permission, and you will never go back to life as usual. You have dementia. What's more, your husband, your best friend, your grandparent, your mother — all of you are now dancing with dementia. Comrades are out there, but it will take work and frequently unconventional means to identify just who they are. Your care plan is still under construction, open-ended. You and your family find yourselves wading through the mucky silt of a disease that, despite affecting 5.3 million people a year (and 16 million by 2050), has no clear-cut treatment plan or cure. Hope without hope of cure is an obtuse brand of optimism for most.[1]
What follows is not a clinical framework for living with dementia, but rather a sketch of how the collision of dementia with creativity has the potential to empower both people living with progressing memory loss and those who care for them. My suggestion is this: the openness of the creative process — the free-form space in which artists play and sweat when finding the materials and language for communicating an idea — also provides room to allow people who find themselves subtly "excused" from social spheres and outlets of production to reclaim some agency.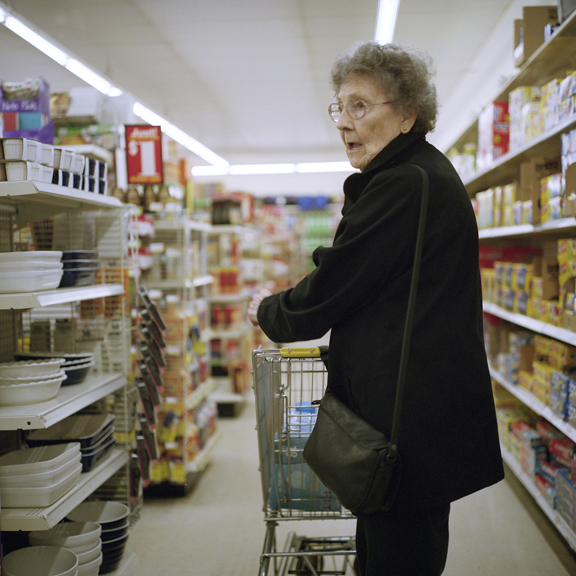 With Minnesota as our sandbox, I want to take stock of some of the work being done at and around the intersection of creativity and dementia care, while offering an invitation to artists with a yen for community impact to consider contributing to the lives of people affected by memory loss by embedding themselves, their passion and skills, in our ever-growing "dementia-friendly communities." Just as businesses, service providers, and social networks are learning what it takes to be accessible to this population, so too can artists.
Welcome to the tip of the iceberg.
For nearly a decade, arts programs have grown and become a more fully integrated component of building and sustaining a sense of community — those comrades mentioned earlier — for people living with Alzheimer's and other forms of dementia. Whether sited within established arts organizations, or created by visiting artists teaching in alternative, communal spaces, these programs reinforce that individuals with dementia have, in the words of Ilene Krug-Mojsilov at the Walker Art Center, "an identity intact inside." (Re)Establishing one's agency following a diagnosis of cognitive impairment is a journey in which high quality art instruction and production can be a unique resource that stimulates the brain and braces a person's increasingly fragile sense of self. Dr. Terry Barclay, a neuropsychologist with the HealthPartners Center for Memory and Aging, presents five value propositions for including art in dementia care:
providing important mental, emotional and physical stimulation at a time when these areas are declining
tapping into creativity and other skills that tend to be more preserved than memory and intellectual abilities
providing a sense of accomplishment, self-esteem, and self-worth (there is no wrong way to do it)
allowing for healthy emotional expression at a time when finding words and expressing oneself verbally may be failing
providing a sense of joy and appreciation of the art itself
A critical distinction to make in concert with Dr. Barclay's list is that the programming in question focuses on creative art-making rather than a therapeutic outcome and employs teaching artists and arts educators rather than mental health specialists. Brad Ballinger, Board Chair at ArtSage, a Twin Cities-based nonprofit providing research and training within the field of Creative Arts and Aging, reminds us that "a teaching artist is an artist who works with 'students' to engage them in creative art making … the goal of teaching artists is to have others produce work." He acknowledges that therapeutic benefit might be a "by-product" of their work, but it is not the objective.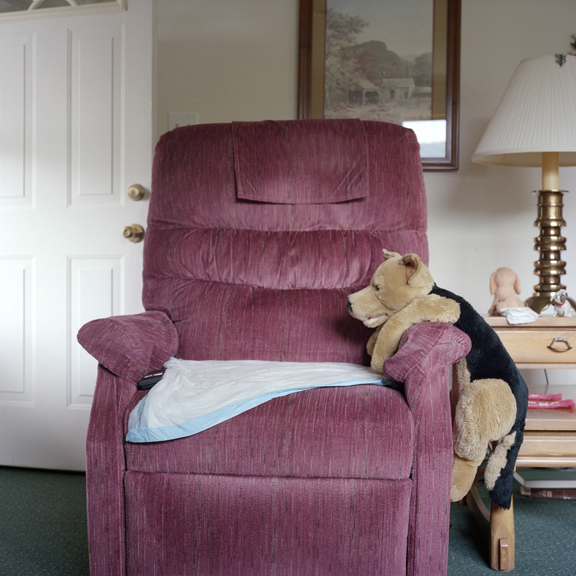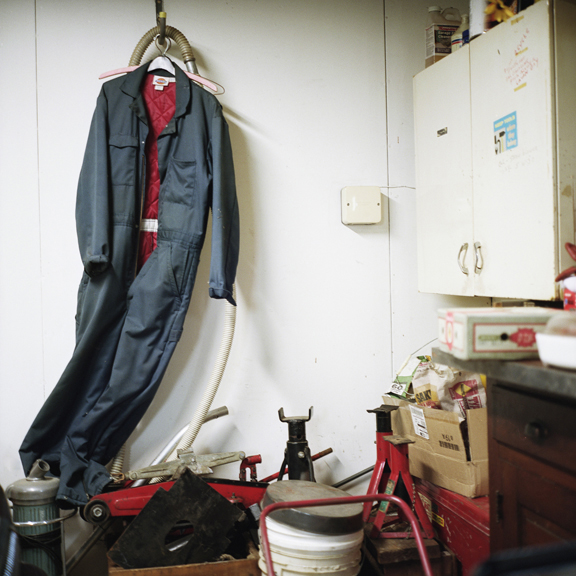 In other words, participants in dementia-friendly arts programs facilitated by teaching artists are makers rather than patients. They are contributing rather than being treated. There are differences between this audience and adult learners without cognitive impairment. Actor and comedian Levi Weinhagen engages Alzheimer's learners and their care partners through comedy writing workshops. In describing his experience with this learning group Weinhagen says:
[They] really want to share their personal experiences. These are folks who have stopped being asked for their opinions or looked to as resources for knowledge and experience, but they have a whole world of ideas right at the tips of their tongues; they're just waiting to be asked. [Conversely] a typical adult learner often takes some warming up and drawing out before they'll engage with an art-making activity. And even after a typical adult learner warms up, they aren't as likely to go as deep and be as open as the people in the Alzheimer's community with whom I've had the chance to connect.
Photographer Carrie Thompson echoes Weinhagen's observations, noting the frequent bubbling up of stories that take place when she's been knee-deep in the creative process with this population. She describes a lack of inhibitions that some people with dementia have — a way of operating outside expected boundaries, which at its most positive stretches an instructor's own concept of the rules of engagement. For example, she says she intentionally leaves room for tangents. Thompson recalls a moment during a "Contemporary Journeys" art-making session — "Contemporary Journeys" is the Walker Art Center's program — when the root of a participant's creative inspiration surfaced through just such an open-ended discovery process:
A person is working on a project and then they start telling a story … I remember a man who told a whole story about his cabin … he drew part of the cabin and was talking about his children and all the years that they would go there … it was a really long story and I was blown away by it because [the man] was very quiet and then started telling this really long cabin story … which was a really meaningful place, so I felt like it was a really meaningful thing to tell and to get at.
Providing a structure that is loose enough to welcome free-association is a commonly held value for the dementia-centered arts programs I approached for this piece. This is not to say boundaries and guidance are absent; however, leaders of these programs understand their work to be not just facilitating creative expression, but encouraging expression, period–providing opportunities for social engagement that might otherwise be dwindling from participants' daily lives. It's a tall order, but achievable and already very much in action in the Twin Cities.[2]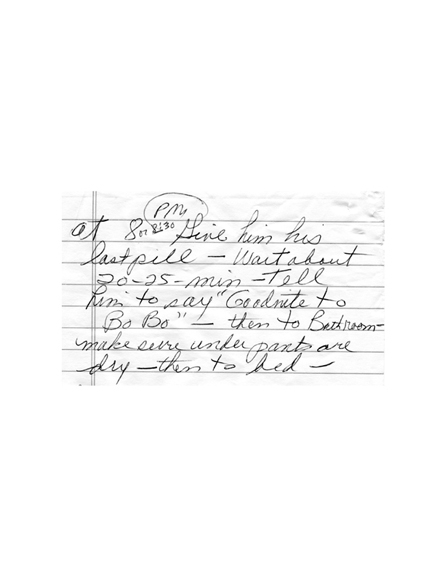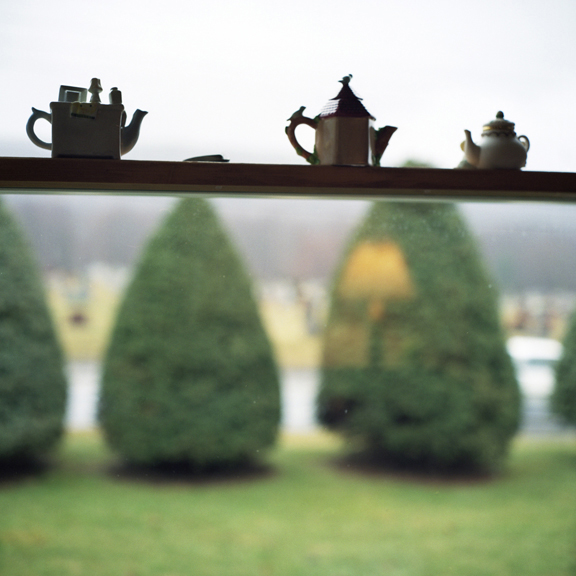 Several of the most established of these programs are "KAIROS Dancing Heart" at Kairos Dance; Giving Voice Chorus at McPhail Center for Music; "Discover Your Story" at Minneapolis Institute of Art (Mia); "ART@HAND" at Northern Clay Center; "Contemporary Journeys" at Walker Art Center (WAC).[3] "KAIROS Dancing Heart" is multidisciplinary in its approach, fusing dance and story, and is flexible in its instruction and delivery as well, using both choreographed and improvisational movement. The program is recurring and mobile, bringing instructors to sites across the state of Minnesota for deep engagement with participants that often unfolds through multiple sessions. Giving Voice is the first choir in the state specifically for people with Alzheimer's and their care partners. The group, which is open to all experience levels and does not require auditioning to participate, rehearses weekly and performs on occasion at MacPhail. Mia's "Discover Your Story" invites participants to engage with art and each other through conversations in the museum's galleries. "ART@HAND" gets people making through hands-on instruction, looking through tours of Northern Clay's galleries and studios, and by listening to talks tailored to this audience. Finally, "Contemporary Journeys" offers conversational, multi-sensory gallery and sculpture garden tours and art-making experiences which focus on contemporary art, film, performance, and design.
Whether through movement, music, or viewing and making visual art, these programs hold in common the goal of supporting people with Alzheimer's and those who care for them in feeling like part of something bigger than the disease they are experiencing. They aim to counteract the belief some have that, in Weinhagen's words, "people with Alzheimer's, when thought about at all, are thought of as two-dimensional problems to solve rather than living, breathing people who still have thoughts and ideas that are of value." These programs take for granted a person's rich life experience and desire to connect and work to ignite both through patient, empathetic, and expert instruction that moves a person toward creating and contributing. These are programs that ask people to live out loud and then celebrate whatever form that expression takes. In the words of Sara Tucker, Studio Manager and Interact Center for Visual and Performing Arts and former Program Manager at the Alzheimer's Association of Minnesota-North Dakota, it is "people-centered care," care that demonstrates "it is possible to live well with [dementia]."
Popular opinion generally does not entertain the possibility that one can live well with dementia. Dr. Barclay states:
Data shows that, compared to many other countries, we institutionalize our older citizens to a greater degree. This is despite the fact that most Americans want to live at home as long as possible. There are probably a lot cultural factors that play into this issue but one problem is that most communities are not very knowledgeable, friendly, or accommodating toward dementia. People are scared of Alzheimer's. Dementia is seen as a sickness that needs to be treated somewhere instead of something with which a person can live well in the community with support.
ACT on Alzheimer's, (www.actonalz.org) a Minnesota-based initiative, is working toward shifting the conversation about life with dementia away from one of fear and isolation to one of possibility and support. In anticipation of the increasing number of older adults living at home with Alzheimer's, ACT is collaborating with 34 communities across the state to engage in what Project Director Emily Farah-Miller calls "detective work." Process-trained action teams are identifying gaps and assets in community knowledge, service/support, and programming with the goal of creating action plans for transforming their hometowns into dementia-friendly communities. Farah-Miller identifies the priorities of the action teams as three-tiered. The first priority is to educate the general public, business owners, and elected officials as a means to reducing stigma and fostering advocacy. The second priority is supporting care partners — offering outlets and resources for spouses, children, and friends who serve as the primary caregiver of a loved one with Alzheimer's or another form of dementia.[4] The third priority is building meaningful programming that engages people within the areas of wellness, physical activity, and the arts.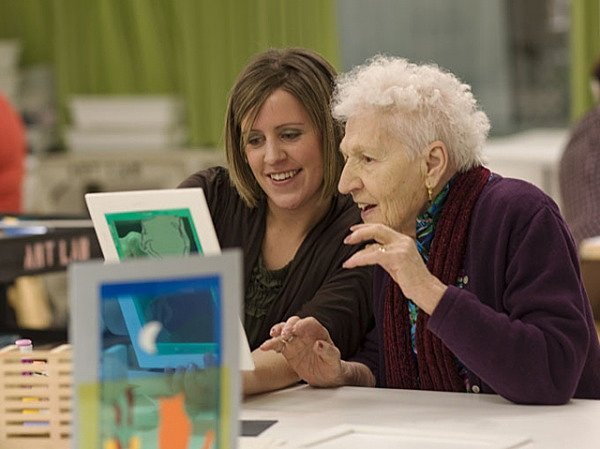 According to Farah-Miller, high-level arts programming is an important priority in thriving, dementia-friendly communities. The programming must be flexible and reflect the unique personality of the group it serves. In this regard, dementia-centered arts instruction is like other socially-based artistic practices, in that it must honor and mirror both individual participants and the circumstances of the environment in which that creative practice takes place. We can and should do more to activate art as one possible avenue for advancing change in the arena of Alzheimer's and dementia care. Creative expression fortifies the individual, as well as the social space in which that individual and her closest network operate on a regular basis. It takes the edge off the reality of hope without a cure and restores a necessary sense of agency into lives where such empowerment is likely dwindling, and for people whose "new normal" is in flux. Artistic expression offer revitalization for those whose toolkit is too sparse and when the crew is weary. It is a start, or like I said earlier, the tip of the iceberg. Consider this a call to action, a call to create, a call to be a comrade.
If you are a Minnesota artist and want to learn more about contributing to the growing field of dementia-centered arts programming, please consider contacting ArtSage regarding their Teaching Artist Training, or contact any of the coordinators for the programs mentioned herein to initiate a conversation about getting started. Information is available on each organization's website. To explore what is available within the field of creative arts and aging nationwide, you can search The National Center for Creative Aging database.
In her previous life as Associate Director of Education at the Walker Art Center, Courtney Gerber developed "Contemporary Journeys," the Walker's programming for people with dementia and their care partners. Advocating for this population of people remains a passion for her, as does community engaged artistic practice working toward social justice.
---