Zoom In: Photographer, Video, and Sound Artist Usry Alleyne
Writer Jon Skuldt offers an engaging profile of Alleyne's provocative work, which straddles the uncomfortable chasm between beauty and horror.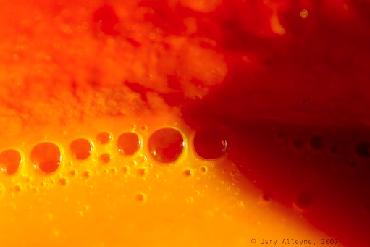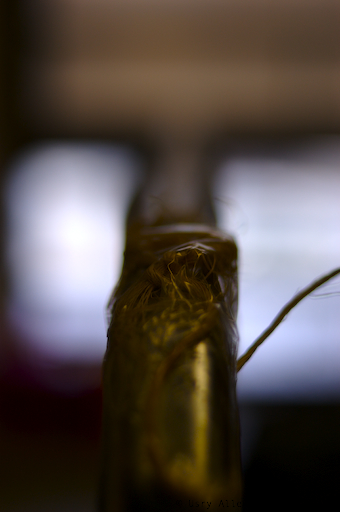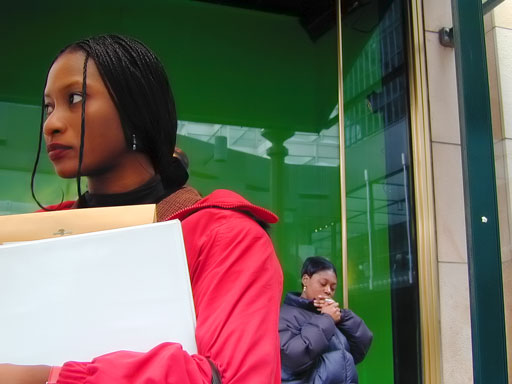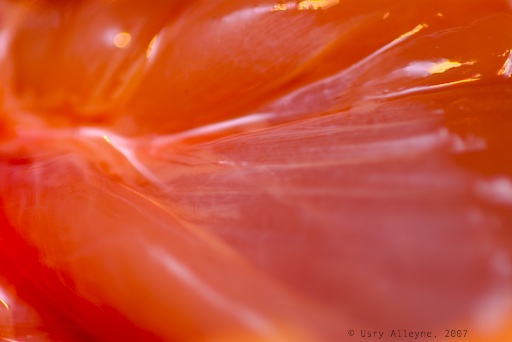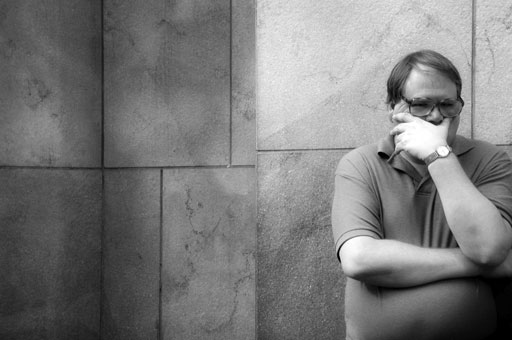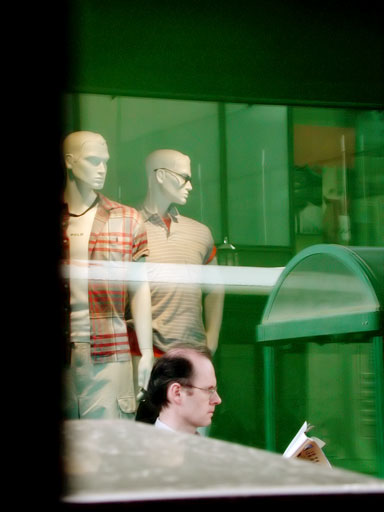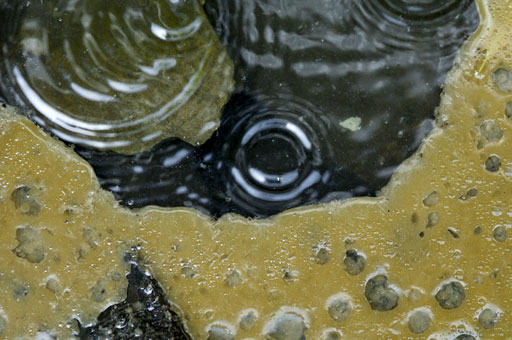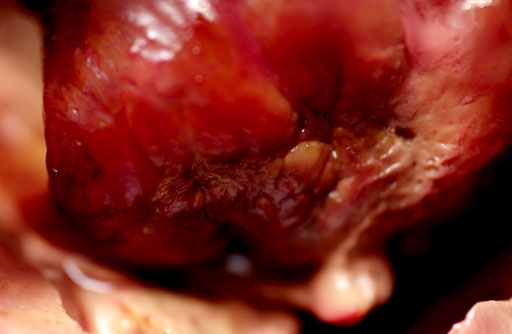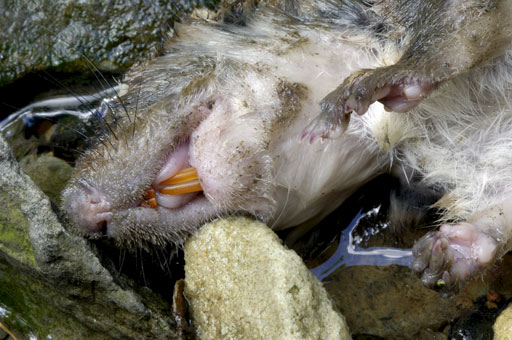 SITTING IN HIS LOFT ABOVE THE MIDTOWN GLOBAL EXCHANGE IN South Minneapolis, artist Usry Alleyne is chatty and persistently cheerful. Though he has lived and worked in Minnesota since 1993, he wonders aloud at one point how mnartists.org found him for this profile. That's because he is probably better known as a teacher or as a photographer of arts events, or even as a board member in an arts organization, than as an artist in his own right.
"For most of the time I've done work in town, I've documented other people's work. I've worked in photography and video for Intermedia Arts' Naked Stages for years and years and [I've taken photos] for tons of dance and theatre performances around town; I've done little documentaries for theaters and all kinds of things," he says. "Sometimes people are surprised when you say you do your own stuff. I have neglected pushing myself out there, and sometimes I'm mad at myself for not putting as much effort into promoting myself as an artist."
As we discuss his work in a variety of media— video art, sound art, photography—he talks at some length about how he is unconcerned with the audience, doing the work strictly for himself. Surely that's a liberating creative approach for any person who also makes his or her living working by commission with these same media.
"I developed a really good set of technical skills from practicing these things for other people, and I can apply those things to my work. But I think there are two separate skill sets," he explains. "As an artist, I work for myself. If I'm left alone here for any length of time doing my own work, I realize I switch to being a different person that really has no need of that [technical] skill set. I go around observing, creating, reflecting, making, and [doing] very little talking."
It takes only a short survey of his work to get a sense for the version of Usry Alleyne for whom just a few words are enough. He likes things simple. Text figures prominently in much of his work, but it comes in short bursts. Follow, a video piece built from subject matter gathered on a neighborhood walk, opens with a single printed word—its only printed text—and closes with a high-tension shouting match between two women in a neighborhood parking lot—its only verbal content. Playing with Fire centers around four lines of a hostile conversation; Waterplay features a running faucet and a single sentence. Need (which also prominently features footage of a faucet) turns a few printed words into a concise nightmare of motion graphics as the text falls alongside the water through the frame.
Jack, He's a Good Boy, another play on sound and image, is similarly economical. Alleyne layers sounds from a recording of a woman praising a blind horse, which reach a crescendo as the screen fills with copies of the single corresponding image. He builds short-and-simple meditations on everyday themes, finding inspiration in the familiar and the minute.
It's all the more surprising, then, that in Alleyne's photo series on death, Not Signs of Culture, each photo is accompanied by a sizable chunk of prose. Given the graphic content of the photos, it's understandable that he'd try to give them a bit more context. Not Signs of Culture consists of a series of lovely, vibrant photos of the disgusting. Some subjects are more readily identifiable than others, but none is an abstraction. A dead rat. Maybe some kind of food. Maybe a wound.
"There's this aversion that you become aware of, and that you sit with," he explains, "and you're aware of 'oh my god, this is disgusting. I feel terrible and it stinks.' But you're staying [with the feeling], and that's patience."
"That's something my mother always had. She's a nurse," he continues, "and she had this very matter-of-fact approach to other people's pain and suffering. She wouldn't get upset, and I think I inherited that."
"I remember leaving Philadelphia—this was the day before I moved here," Alleyne recalls, "and a homeless woman jumped off a building twenty feet in front of me. When I got there [I saw] a man holding her head together, her face was completely demolished. And I stood there, and stood there, and stood there. I wasn't detached—it was awful, painful and ugly. In Philadelphia, there were over 18,000 homeless people all over, and [in front of me] I had this graphic illustration of [a specific instance of] pain and ugliness and loss. We try to ignore it, to put it aside and pursue our lives. But I can't ignore it. There's a need to acknowledge that [ugliness and loss] happens."
"I wish, as an artist, I could give the audience the experience of the process, along with the work that they see," Alleyne says. "When I'm painting, making video, listening to sound—there's this process that happens that's extremely wonderful, even if it's looking at something disgusting."
—Profile by Jon Skuldt
About the artist: Usry Alleyne is a native of Guyana, South America but he currently lives and works in Minnesota. He describes the early years of his life as "running around barefoot, catching bugs, flying kites, and speeding on my bicycle." About his personal work in photography, video, and sound, Alleyne writes: "Art has forced me to stop and focus on what was behind, what's in front, and what is ahead of me. It has given me wonderful encounters with innumerable people, places, things, and ideas. With every strong image, I move a tiny bit closer to a better understanding of what it means to be alive. I enjoy giving viewers the opportunity to momentarily, stop and look at life a little differently. Focusing the mind on the fleeting image or sound can transform the most insignificant phenomenon into something essential for life." You can see Alleyne's new work online by visiting his photoblog Mark of the Lens. Keep your eyes peeled for one of his videos to be playing in the lobby of the Walker's new Brave New Worlds exhibit.
Jon Skuldt lives in Minnesota. From 1994-98 he ran Coat-Tail Records, which released entertaining and irritating music from approximately 40 artists worldwide. He received an MFA in Poetry from the University of Pittsburgh in 2000. He is currently working as a grant writer.