Zenon's 30th Season and SuperGroup's Summer Tease
Lightsey Darst writes on Greg Waletski's swan song with Zenon Dance company. She also previews SuperGroup's forthcoming work for Momentum and announces her own plans to leave the Twin Cities "after 13 good years."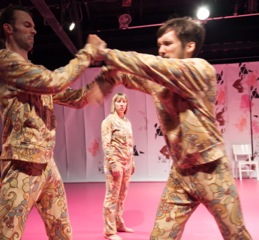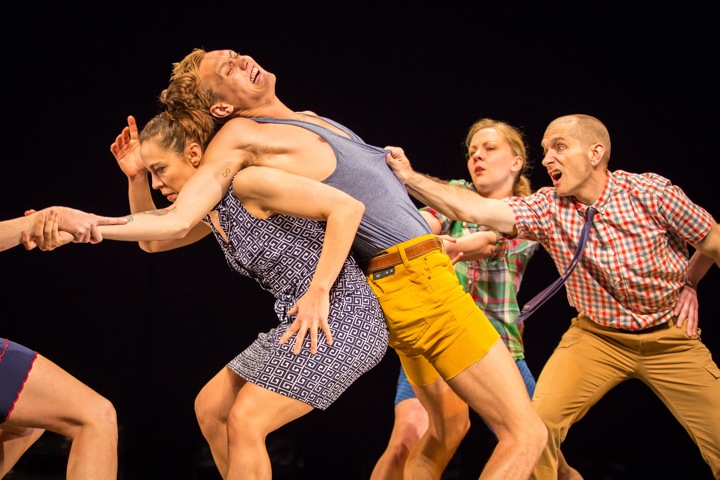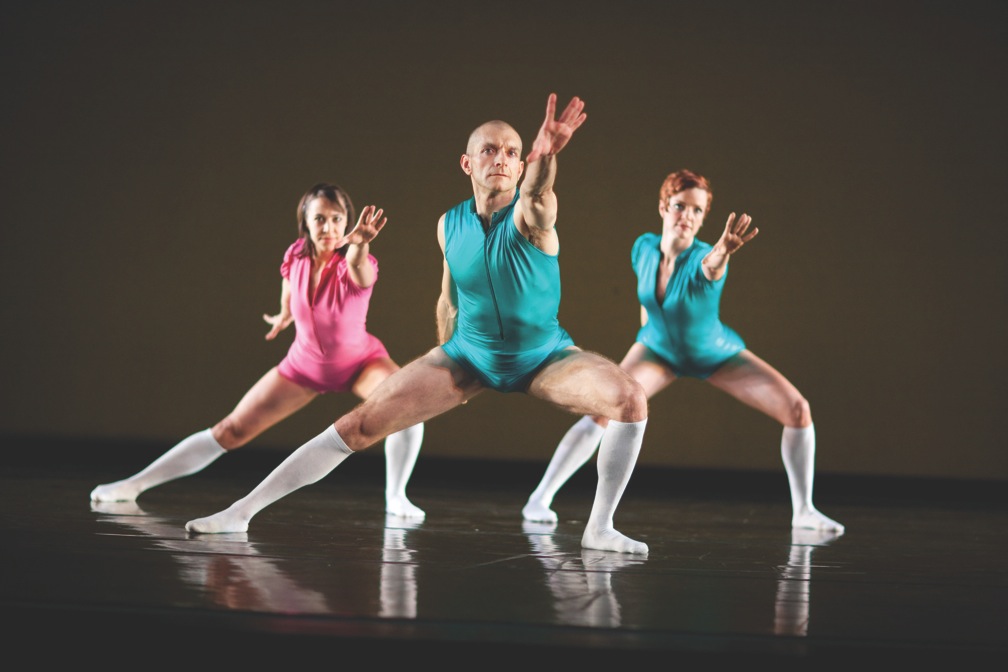 MID-MAY AND WE'RE IN THE MIDST OF AN ONSLAUGHT of dance after what felt to me like a long, slow, cold spring. Zenon's thirtieth spring season just ended at the Cowles; this coming weekend brings Minnesota Dance Theatre at the Cowles and Nic Lincoln's long-awaited solo show at the Tek Box. TU Dance rounds out the month at the O'Shaughnessy. Then it's on to June and the Red Eye's Works-in-Progress and Isolated Acts series, not to mention a bonus show from Hijack and Scott Heron (June 14-15 at the Bryant Lake Bowl), plus Black Label Movement, and then comes July and with it, Momentum.
But I'll be gone by then. I'm leaving Minnesota this June, after nearly 13 good years. It's bittersweet to get press releases for shows that open after I leave, to be invited to rehearsal showings, or to see snippets of future work—as I recently did when SuperGroup showed an excerpt from their upcoming Momentum show at 9 x 22 on April 24. I'll be honest: I found this piece hard to look at. A glut of movers, maybe seven, from a gamut of dance styles, all dressed in black and white, their graphic patterns and their semi-neurotic dance patterns (tics of daily life, isolated and repeated) overlapping on the tiny BLB stage, with Steinesque chitchat ("sometimes we do something") fracturing sense into sound—it was hard to feel in this moment.
It's not the first time I've had this reaction to SuperGroup: last year's The Tent Has Been Pulled Down made me squirm — but it was a good kind of squirming. For me, SuperGroup has attained that level of utter WTF? that signals something at work, and I have faith that eventually either SuperGroup or I will figure this something out. Or we would, if I were staying. As it is, I must leave that to someone else.
Zenon's recent shows were the last for Greg Waletski, moving on after 22 years. Waletski tells his career like a love story: he didn't set out to become a dancer early; instead, the year after he earned his college degree in biology, he found himself taking class after class at Zenon. "I was just in the back of the studio trying to keep up and learn," until "I was so enamored with the company that it became a dream to get in."
"I'm kind of a sponge for choreography," he says when I ask him to describe himself as a dancer. He also calls himself "a good tool for a choreographer—malleable." What kinds of dance does he like best? "I enjoy lots of different styles of modern—definitely have a soft spot for jazz." As he reminisces about different pieces he's done, he ends each account with "and I loved that." "And I loved that. . . and I loved that."
All this suggests why you might find yourself looking at him throughout a concert without exactly noticing him—he's inside every dance, often forming the flow that other dancers punctuate or the backbone from which they swing. I've witnessed his reliable strength, intelligence, wit, and heart for years without, embarrassingly, saying much about it, but now I find I can hardly imagine Zenon without him.
We don't have to imagine dance without him, though, because Waletski intends to keep working here and there. He will also keep others dancing, DJ-ing the much-beloved Hipshaker at the Kitty Cat Club (the fourth Friday of every month). And this fall he'll be going back to school, starting an ASL interpreter program—which strikes me as a natural second career for a dancer with such wonderful hands. Watching him perform, seeing his still-buoyant jump and his pristine handstand, it's obvious that he's not retiring because he has to. But it's his hands I kept coming back to: how readily they shape and direct attention, how generously they share it with the audience and everyone on stage.
_____________________________________________________
Noted performance details:
Zenon Dance Company's 30th Spring Season was on stage at Cowles Center for the Performing Arts May 3 through 12.
______________________________________________________
About the author: Originally from Tallahassee, Lightsey Darst is a poet, dance writer, and adjunct instructor at various Twin Cities colleges. Her manuscript Find the Girl was recently published by Coffee House; she has also been awarded a 2007 NEA Fellowship. She writes a weekly column on dance for mnartists.org.