You Are Hear: Over the Moon
This month's podcast features performed excerpts from WHITE AMERICA, a new play by Reginald Edmund, two-time winner of the Many Voices Fellowship from The Playwrights' Center in Minneapolis.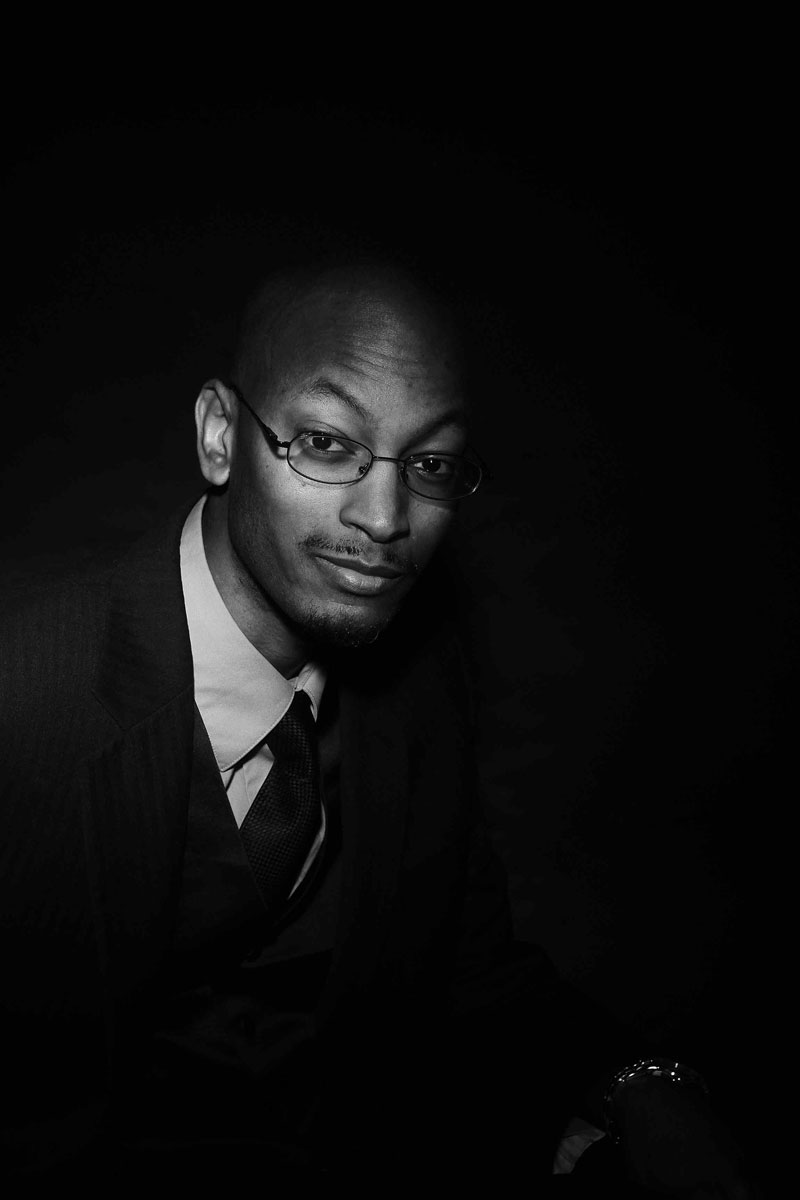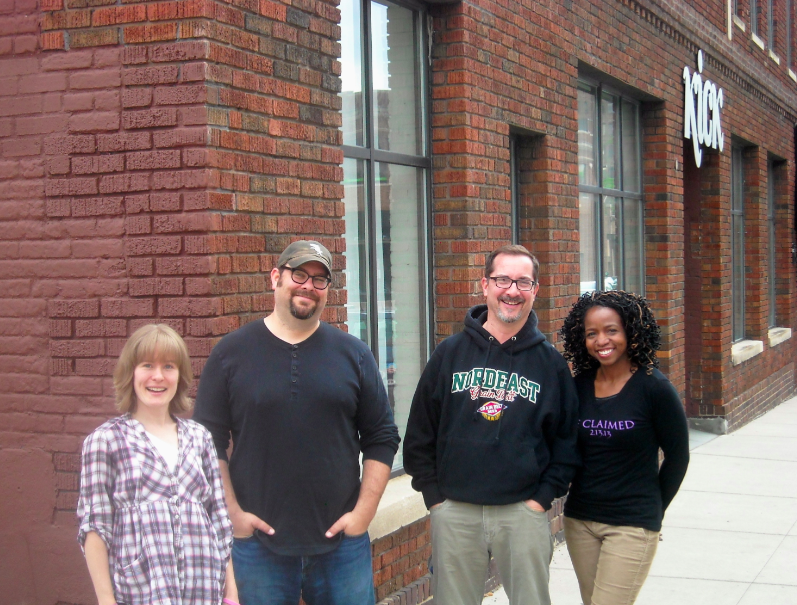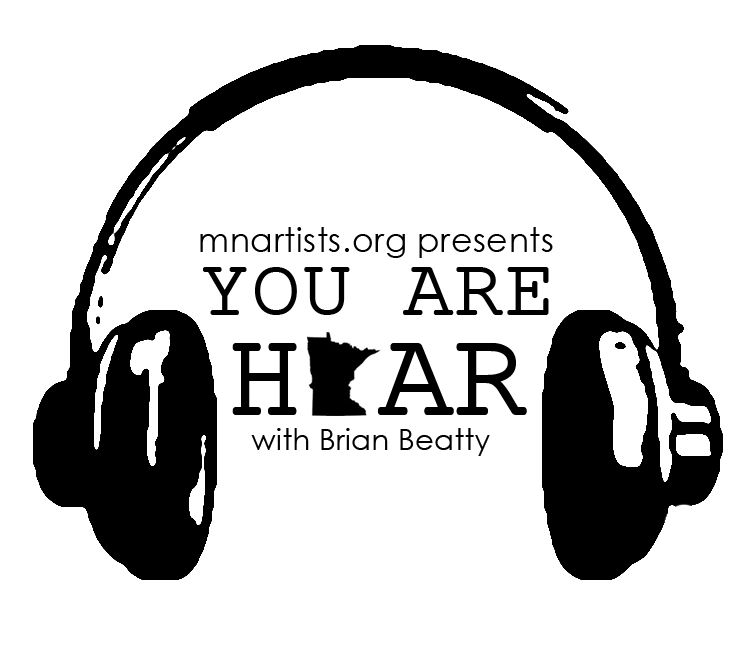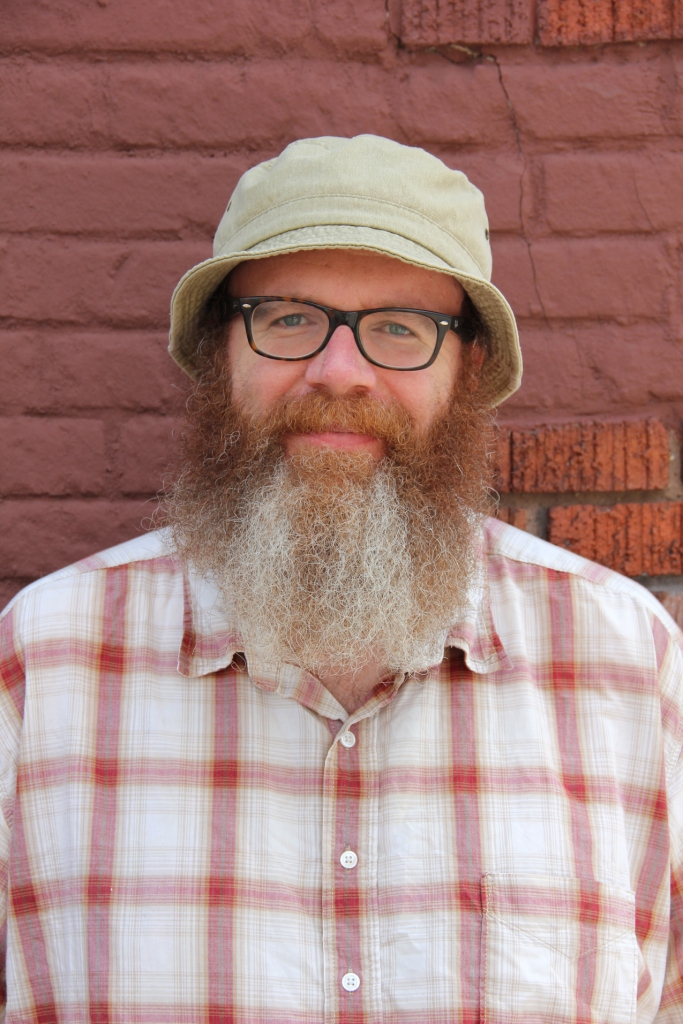 ABOUT THE PODCAST: You Are Hear is a literary podcast production of mnartists.org. Each monthly edition will feature new, original work by a Minnesota writer or two. The show is available on our site, of course, but also mnartists.org's Audioboo page (for ease of sharing and downloading). Stories, poems, humor pieces, spoken word performances and whatever else talented folks can do with nouns and verbs – all presented in downloadable audio form for you to enjoy when and where you choose. It's like a dozen free little books to put in your ears.
ABOUT THE HOST: Brian Beatty has published his jokes, poems and short stories in a variety of print and online publications. He's performed comedy all over the Twin Cities. Brian's humor chapbook DUCK! was published in 2009.
_____________________________________________________
FEATURED WRITER FOR THIS EPISODE:
Reginald Edmund is a resident playwright of Chicago Dramatists, and was 2009-2010 & 2010-2011 Playwrights' Center Many Voices Fellowship recipient. Originally from Houston, Texas, Reginald was the Artistic Director for the Silver House Theatre in Houston, as well as the founder and producer for the Silver House Playwrights Festival and the Houston Urban Theatre Series. Reginald was the inaugural recipient of the Kennedy Center Fellowship at Soul Mountain Retreat in 2007 and the 2009 National Runner-up for the Lorraine Hansberry and Rosa Parks Playwriting Awards. In 2010 he was named Winner of The Southern Writers Competition, and recognized by TCG as a 2011 Young Leader of Color. His plays The Ordained Smile of Sadie May Jenkins, Southbridge, Juneteenth Street and The Redemption of Allah Black, all part of his nine-play series The City of the Bayou Collection, were developed at esteemed theaters including Ensemble Theatre of Houston, Silver House Theatre, Penumbra Theatre, the Playwrights' Center, Boston Playwrights' Theatre, Moving Arts, Karamu House, Pangea World Theater, the MacDowell Colony, Yaddo, Texas State University Black and Latino Theatre Conference, the Last Frontier Theater Conference, and the Kennedy Center. His play Southbridge was a winner of the 2013 Edgerton Foundation New American Play Award.
Cast of Readers:
John Haynes (Robert White) is an actor, writer, director and instructor in the Twin Cities theater community. In addition to artistic and educational direction at the Actors Theater of Minnesota, John is very involved in the improv and sketch comedy scene locally and nationally. He is also an on-camera and voice over actor.
Adam Fielitz (Justin White) is a corporate trainer by day and can be found teaching and performing improv by night. On weekends he makes short films. His IMDb profile includes credits for Actor, Producer and Writer.
Miss Shannan Paul (Maria White) is an actress, comedian and Twitter Goddess living in Minneapolis. She has been seen on Nickelodeon's Nick Mom's Night Out and can be seen at the Metro area comedy clubs. Shannan is also a public speaker, discussing the topic of "Cultural Insensitivity for the Accidentally Insensitive."
Natalie Rae Wass (Tilly White) works as a living statue for Mannequin in Motion, a singing telegram for Partycrashers, a dancer/emcee/costumed character/trainer for the Mall of America. She can also be seen as an actor on stage and screen. Check out Natalie's first self-written show, Fashion Risk, or the Accidental Nudist, during the 2013 Minnesota Fringe Festival.
_____________________________________________________
SHARING IS EASY! – visit our Audioboo page to download the file for this edition of YOU ARE HEAR or to share it with your friends >>