What Light: This Week's Poem: Thom Swiss
"In the Recording Studio," this week's What Light poem by Thom Swiss, was selected by acclaimed poet William Stobb.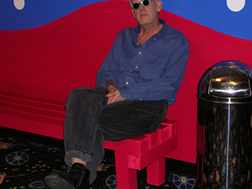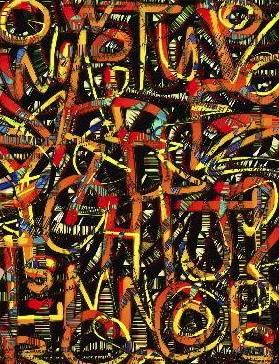 In the Recording Studio
Vengeance, hate, misery,
obsession:
the central themes need focus.
Loop the sound processor to the air-conditioner
and you might get lucky
(somebody says to the singer).
What do you say?
There are noises in heaven
as there are here on earth. And music,
which is coded noise,
and a million listeners, listening.
There are notes crowding other notes.
Static and surge.
There is a fake book in which all
of this is written,
sampled, erased, and re-recorded:
gorgeous as it is full of gaps.
Poetics
A photograph is a secret about a secret.
The more it tells you, the less you know.
—Diane Arbus
I'm interested in images as well as poems—they do some of the same cultural work. Mostly recently, I have been thinking about portraits, photographic portraits, of both writers and musicians. These portraits play an important role in creating the celebrity culture of poetry, fiction, and pop music. Among other things, they reinforce and amplify the "personalities" we imagine writing the poems, say, or making the recordings and giving the performances that constitute an artist's principle body of work. Some photos of writers and musicians also embody particular artistic designs, demonstrating how aesthetic form and social content are brought together in and through the image. It is these photographs that I'm writing about, as a side project, just now.
Biography
Thom Swiss teaches at the University of Minnesota and is the author of several books of poems, including Rough Cut from the University of Illinois Press. He is the co-editor of a number of books, including Key Concepts for Popular Music and Culture and, forthcoming from the MIT Press, New Media Poetics. He's President of the Board of Directors of The Electronic Literature Organization and editor of the Iowa Review Web at the University of Iowa.