Trash Films and the People Who Love Them
"Trash film" screenings have moved from midnight movie showings to art house cinemas and megamall multiplexes, fueled by word-of-mouth marketing and clever selections. Ira Brooker weighs in on the timeless allure of exploding heads and chats with enthusiasts in the thick of this growing scene.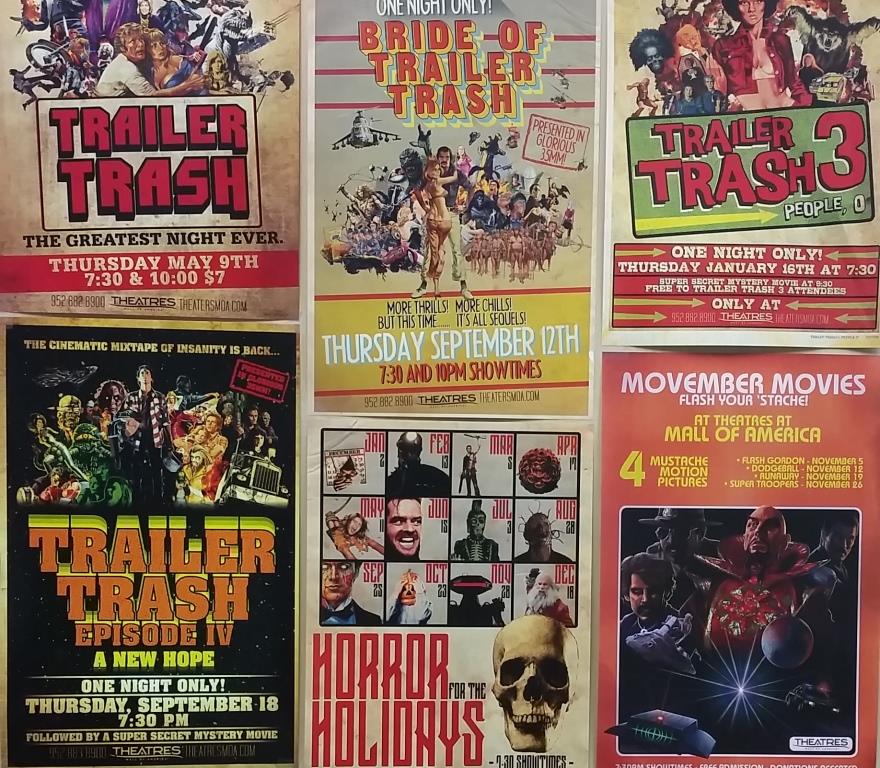 About two-thirds of the way through 1984's aerobics-instructor-turned-unkillable-assassin epic, Ninja III, the small crowd in theater six at Mall of America breaks into applause. They're not excited about one of the film's many improbable low-budget stunts or inscrutable lines of dialogue. No, they're excited about the appearance of veteran character actor James Hong. The average moviegoer might know Hong as Lo Pan from Big Trouble in Little China, the Chinese restaurant host from Seinfeld, or just as one of those recognizable, "that guy" actors. But the folks in theater six know him as James friggin' Hong, man of 400-plus acting credits and mainstay of low-budget cinema for going on five decades.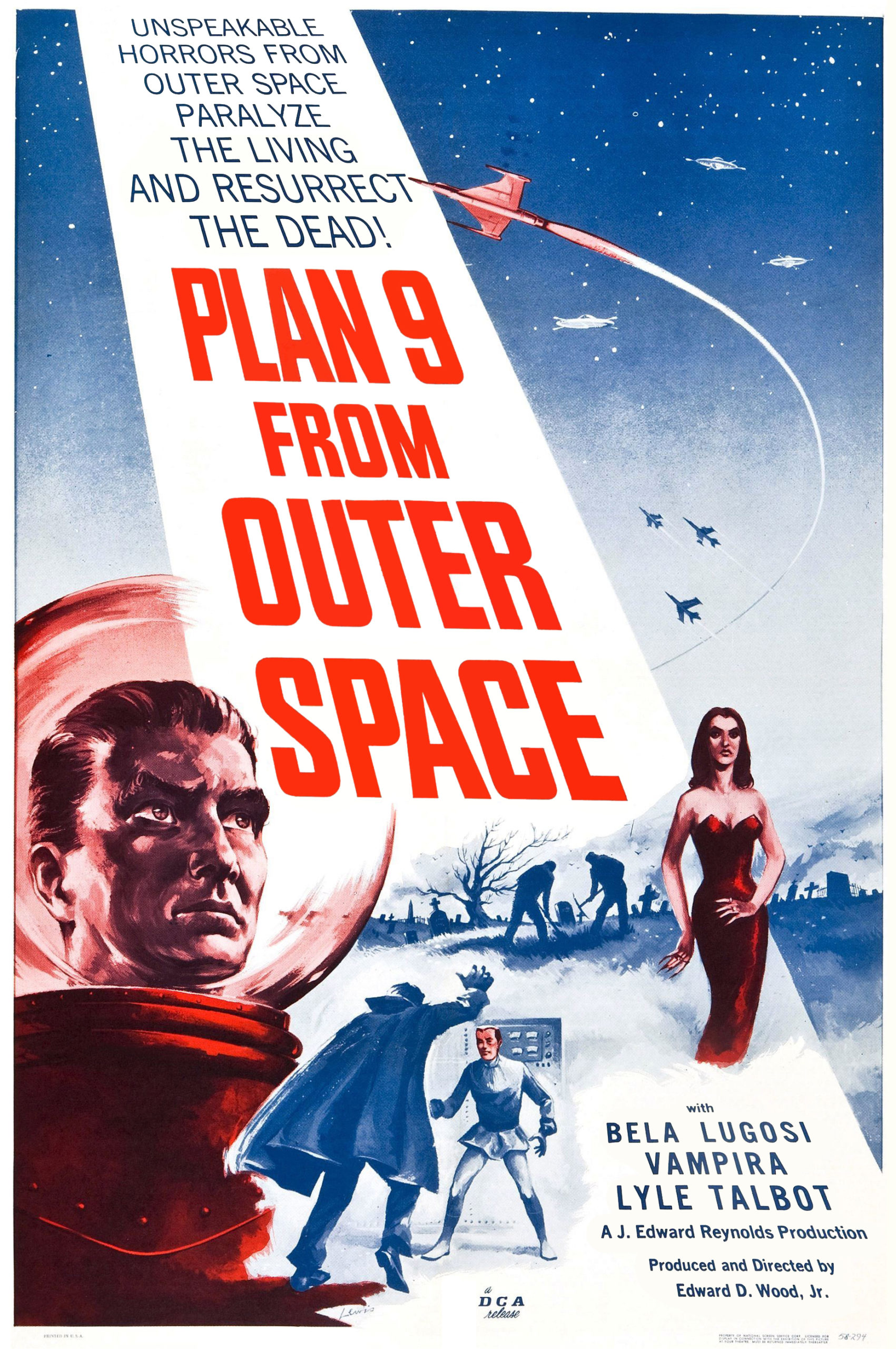 These people are here for Tape Freaks, a monthly screening series focused on enjoyable but little-known remnants of the VHS era. Along with Trash Film Debauchery, it's part of a small but thriving subculture of trash cinema devotees in the Twin Cities. "Trash" is too broad a term to define cleanly, but it's broadly marked by low budgets, adherence to a certain genre (e.g., horror, sci-fi, action), and relative obscurity. Occasionally a trash film crosses over into something resembling mainstream popularity — "midnight movie" classics like Plan Nine from Outer Space or Birdemic: Shock and Terror, for instance — but by and large these are movies shunned by the general public.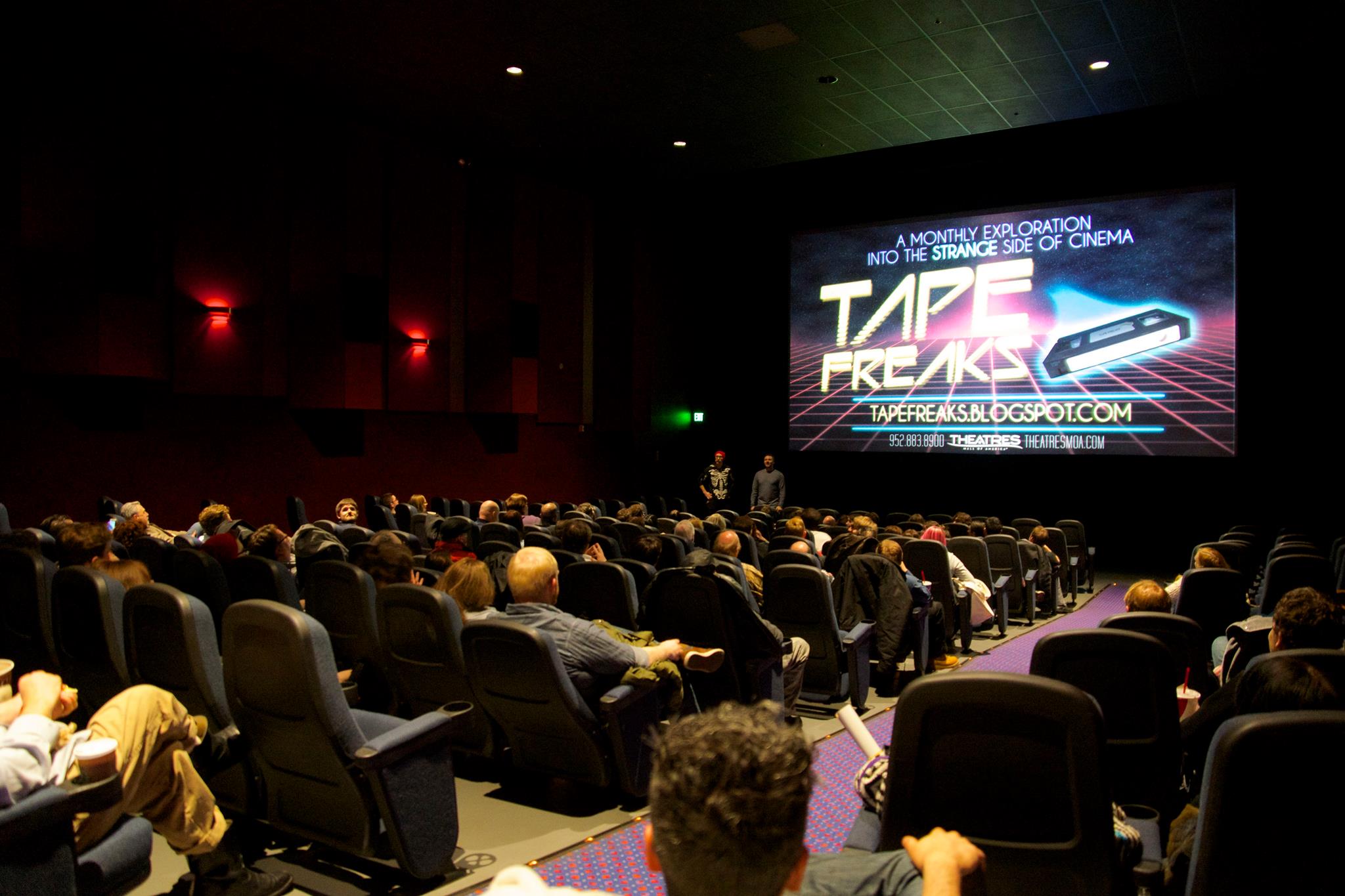 But one group's shunning is another group's passionate embrace. Theresa Kay launched Trash Film Debauchery in 2003 as a small series on the University of Minnesota campus, and she now hosts regular screenings at Trylon Micro-Cinema and the Turf Club, as well as special events at venues ranging from Sea Salt restaurant to Indeed Brewing Company to the Uptown Theater. According to Kay, local audiences' trashy enthusiasm has everything to do with community. "Some movies are just way more fun to watch with a group of people rather than by yourself. And that's a big part of why I like doing it so much, that social aspect of it. You can go to a movie and still be social instead of just sit and be quiet in the dark and leave and not talk to anyone."
Tape Freaks co-founder Tim Holly concurs. "Part of it is the fun of seeing it in a group of people and everyone audibly reacting — laughing, cheering. It's a weird social event. It's one thing to see [a movie like this] big and loud, but it's also seeing it with a bunch of other people who are audibly having a good time."
____________________________________________
"It's kind of my favorite thing in cinema — a good exploding head."
____________________________________________
Holly and his partner, Colette Ricci, started Tape Freaks inauspiciously when they rented out the community room of their apartment building and started hosting screenings for a small circle of fellow VHS enthusiasts. Not long after, their friend Chris Grap was hired to head up alternative programming at Theatres at Mall of America, one of the area's only independently owned and operated multiplexes. The trio hatched the idea of Trailer Trash, a string of 35mm trailers for '70s and '80s exploitation films spliced together in a 90-minute showcase. After Trailer Trash proved to be a hit, Holly and Ricci decided to expand into screening feature films.
Grap, who also coordinates such oddities as the MOA's annual Horror for the Holidays showcase and the recent Swayze Days of Summer benefit, says much of the appeal comes down to basic availability. In the post-video store era, it's just plain harder for the average trash fan to find a fix. "Growing up in the '80s," Grap says, "we relied a lot on the cover art on the VHS box, or something that was offered up by a horror host like Elvira or the Great Ghoulardi or USA's Up All Night. And then Mystery Science Theater 3000 came along, and you found this whole other subculture. The accessibility changed with multiplexes, where now the big movie that's coming out that weekend is going to take up five screens. You're losing a lot of opportunity for those independent films and smaller films to get on screen."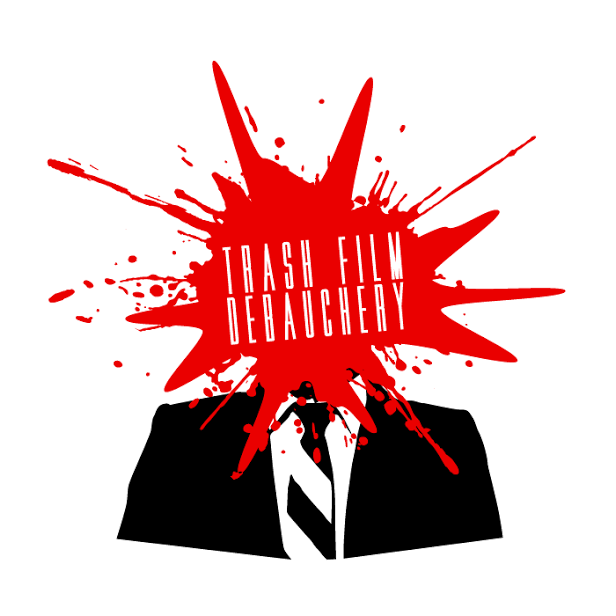 It makes sense that the Twin Cities should be home to a solid base of trash film fans, as this is the spawning ground of the aforementioned Mystery Science Theater 3000, the show that introduced many '90s audiences to the pleasures of "bad" cinema. Still, our local curators of the offbeat have to abide by certain guidelines. Unlike, say, a movie mecca like Austin, Texas, where the Alamo Drafthouse plays deeply obscure films to packed houses in their weekly Terror Tuesday and Weird Wednesday showcases, Twin Cities screenings tend to rely on either familiarity or mystery.
"I try to keep it to stuff that people have actually heard of," Kay says. "My ideal trash film is something that someone has never had a chance to see before, but they're like, 'Oh, I've heard of that! I've heard that's really fucked up, or really good, or really weird,' but it's semi-hard to find. Every now and then when I do something at the Trylon, like a three-movie series, I'll try to sneak something really under-the-radar in there. But that's kind of the cool thing about running a program like this by myself. I get to do whatever I want to do and don't have to answer to anyone about it."
Tape Freaks takes a different tack, specializing in lesser-known titles that are kept secret until the show begins (although Holly and Ricci do drop clues on the Tape Freaks blog). Part of that has to do with screening rights, which get a little muddy when out-of-print obscurities are involved, but Holly says it's also part of the fun. "A lot of the stuff we've been playing tends to be things we didn't know anything about. We just found the VHS tape at a thrift store and watched it and were like, 'Wow, that's a legitimately good movie!' Or else they're 'Holy Shit' movies, like I can't believe this even got made. Certain movies that we play, like Raw Force — if we actually announced it, I don't know if we'd get anybody to come out for it. Even the people who would normally be coming would be, like, 'Eh, I don't know if I want to watch that.'"
"You just can't describe it well enough to make people excited about going without giving all the exciting things away," Ricci adds.
"It's fun," says Holly. "People go in blind. They have no idea what the movie is. The title comes up and they still have no idea what they're in for. As things are unfolding in the movie, they haven't looked at the box art, they haven't read the plot, they don't know what's going to happen. It's fun to sit and watch people's reactions. Some of the movies we've played, there's some fun, catch-you-off-guard, weird shit happening. But our audiences kind of trust us now. The turnouts have been getting better and better."
____________________________________________
I think we've lost some of the thrill of going out to the movies with such wide accessibility of [on demand] content and media. We're trying to bring a sense of show back to the big screen.
____________________________________________
Both series rely on organic buzz and a solid base of regulars rather than heavy promotion, although each has its own brand of hustle. Trash Film Debauchery has secured a number of partnerships and grants over the years. (Kay once even got Coca-Cola to sponsor a screening of the infamously brutal Italian gore flick Cannibal Holocaust. "I was never so proud to put a Coke logo on a flyer," she smiles.) Holly and Ricci are graphic artists who design exclusive posters and other artwork for each of their screenings.
"It's a lot of word-of-mouth," says Grap. "People are coming here and experiencing it and then coming back with their friends… Going to theaters was such a huge experience for me growing up. I think we've lost some of that with the wide accessibility of [on demand] content and media. We try to bring a sense of show back to the big screen when we do our series."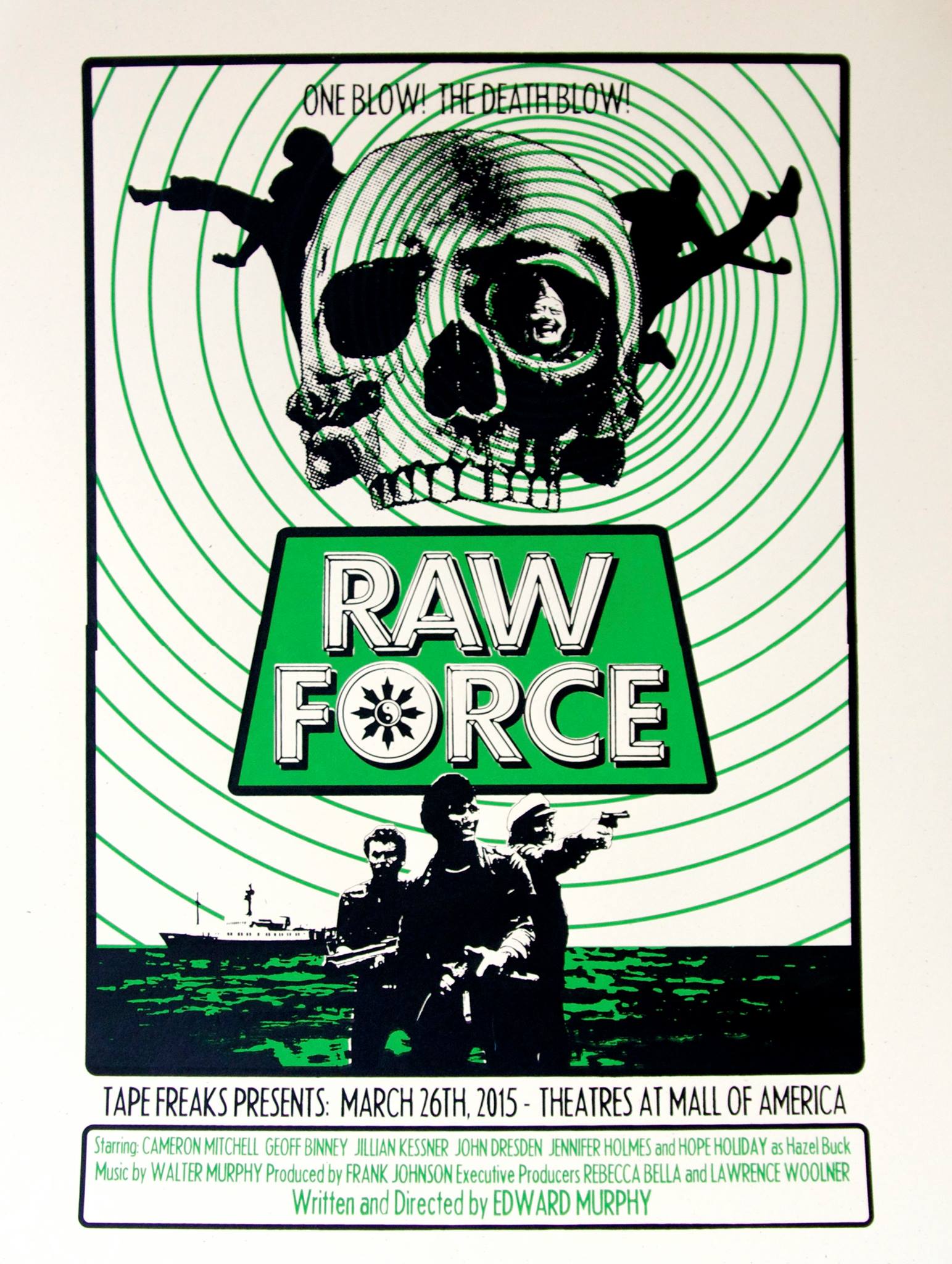 Kay agrees that the new age of accessibility has muddied the trash cinema waters. "Now that anyone has the ability to make a movie, it's a lot more difficult to wade through the utter horseshit to actually find something that's worth watching. Good garbage is hard to find. I'm sick of these self-aware, bullshit, intentionally-making-a-bad-movie things. You can make a movie on a cell phone now and get it streaming online somewhere. I am glad that people have the freedom to be more creative and produce more content but, at the same time, I'm just, like, 'Get this out of my face.'"
That makes the reliable selection on offer by Trash Film Debauchery and Tape Freaks all the more valuable. As both series continue to build momentum, local moviegoers are learning that they can count on these reliable curators to present only the best ("best" being a relative term, in this case). For Kay, much of the joy comes from connecting with other people who share her admittedly offbeat sense of entertainment. The very first Trash Film Debauchery featured Scanners and Maniac, selected because Kay likes movies where people's heads blow up. "I was like, let's make posters, see if anyone else cares about this. I didn't really expect them to, but a lot of people responded." She couldn't have known that she'd later present the same double-feature at the Trylon for her series' tenth anniversary.
"It's kind of my favorite thing in cinema, a good exploding head," Kay laughs. That's a sensibility that might not play to the mainstream or the arthouse, but it's evident that there are plenty of Minnesotans who likewise love watching brains splatter against the ceiling and who cheer when James Hong enters the frame. It turns out there are quite a lot of people eager to spend their evenings wallowing in trash.
Related links and information:
Keep track of Trash Film Debauchery's monthly screenings at the Trylon here: http://take-up.org/series/10/
Find more information about Tape Freaks screenings at Mall of America by way of their blog and Facebook page. They are showing the August "mystery movie" at Mall of America Thursday, August 20 at 7:30 pm.
Ira Brooker is a writer and editor residing in Saint Paul's scenic Midway neighborhood. He writes about all sorts of things, especially the arts in the Twin Cities and beyond. He spends far too many evenings watching indefensible cinema and will gladly talk at you for hours if you express the slightest interest in the films of Andy Milligan or Roberta Findlay. He occasionally prattles on about pop culture at A Talent For Idleness and maintains an archive at irabrooker.com.