Thinking Souls: Book Review: Incidents in the Life of a Slave Girl
Shannon Gibney writes on "Incidents in the Life of a Slave Girl," a classic slave narrative newly republished by the Givens Foundation.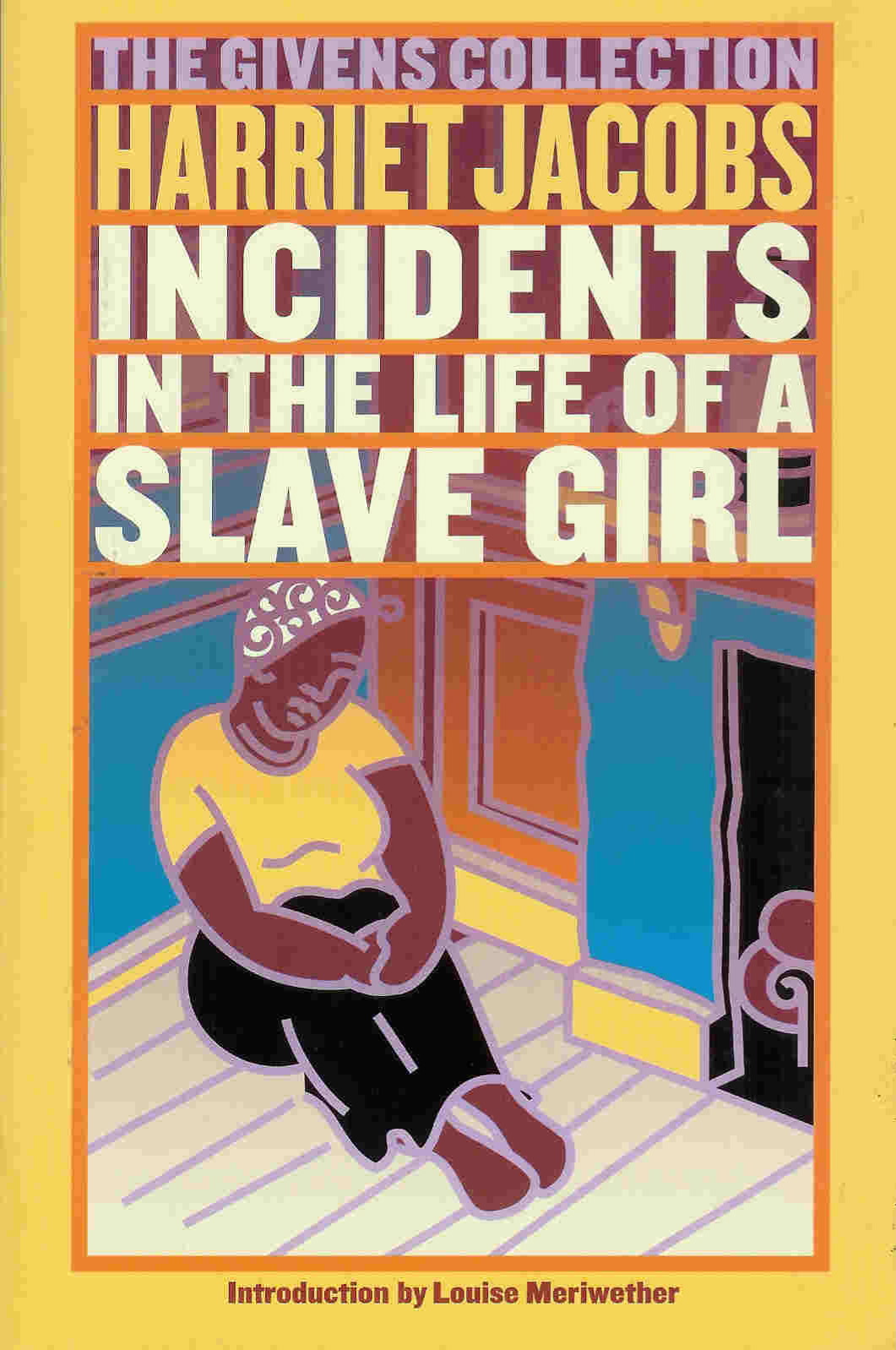 Why are certain books forgotten, and others remembered? Are there stories that are so painful to tell that we actually will ourselves to forget them? I believe that Harriet Jacobs' Incidents in the Life of a Slave Girl – first published in 1861, and then out of print until 1973 – may be just the kind of text that most of us would like to erase from the canon of American literature.
The autobiography of a woman who lived seven years in a nine-by-seven foot enclosure in order to thwart slave catchers and keep watch over her children, Incidents exposes and explores one of the most morally bankrupt institutions in human history: chattel slavery in the Antebellum South. Given the many harrowing experiences of its narrator, as well as the seemingly endless stream of equally disturbing stories of fellow slaves she relays, it's no shock that many readers would just as soon relate the book to the dusty confines of some dilapidated library.
"I would ten thousand times rather that my children should be the half-starved paupers of Ireland than to be the most pampered among the slaves of America," writes Jacobs. "I would rather drudge out my life on a cotton plantation, till the grave opened to give me rest, than to live with an unprincipled master and a jealous mistress. The felon's home in a penitentiary is preferable. He may repent, and turn from the error of his ways, and so find peace; but it is not so with a favorite slave. She is not allowed to have any pride of character. It is deemed a crime in her to wish to be virtuous," (p. 39).
Jacobs' opinions on this matter were well-founded. From early adolescence onwards, her master, Dr. Flint, began to pursue a physical relationship with her – sometimes, even in front of his wife. Jacobs learned to dodge both Dr. and Mrs. Flint from a very early age. Dr. Flint's anger with Jacobs grew from her unwillingness to comply with his demands, and Mrs. Flint's came from what she saw as her sexual adversary.
This difficulty of being both black and female within a system in which "the condition of the mother follows the child" (or, in which the offspring of black women were legally seen to be black, even if they looked like their white, slave master fathers), is poignantly examined in Incidents. "No matter whether the slave girl be black as ebony or as fair as her mistress. In either case, there is no shadow of law to protect her from insult, from violence, or even from death; all these are inflicted by friends who bear the shape of men. The mistress, who ought to protect the helpless victim, has no other feeling towards her but those of jealousy and rage. The degradation, the wrongs, the vices, that grow out of slavery, are more than I can describe. They are greater than you would willingly believe. Surely, if you credited one half the truths that are told you concerning the helpless millions suffering in this cruel bondage, you at the north would not help to tighten the yoke. You surely would refuse to do for the master, on your own soil, the mean and cruel work which trained bloodhounds and the lowest class of whites do for him at the south," (p. 36).
Jacobs managed to thwart Dr. Flint's advances by hiding out at friends' houses, feigning stupidity, and through other creative devices, but her luck ran out soon enough. In order to avoid giving in to a man who she deeply disdained, she chose to enter into a relationship with Mr. Sands, a white lawyer. Jacobs had two children with Mr. Sands – actions which she hoped would enrage Dr. Flint to such an extent that he would sell all of them and Mr. Sands could buy all of them their freedom shortly after. Unfortunately for Jacobs, the two men never complied with her hopes, and she spent many years hiding and fleeing from Dr. Flint and his family, and trying to secure her children's future.
What becomes clear through the narrative, and through all of Jacobs' travels up and down the Atlantic seaboard, is that even though we think of slavery as an institution of simple brutality, it was, in reality, much more complicated than that. Black families, already destroyed by the buying and selling that facilitated the trade, had to contend with rape and sexual coercion by White men and slave owners. Black women such as Jacobs, often faced with poor or no choices, made the best bad choice they could and spent the rest of their lives trying to save their children from a similar fate. Many white mistresses, like Mrs. Flint, were exceedingly cruel, threatened as they were by their husband's obvious attraction to their female slaves. Other white women, like Mrs. Bruce, who eventually bought Jacobs' freedom (despite Jacobs' wish to avoid "…paying money to those who had so grievously oppressed me…," p. 250), risked their livelihood in order to resist the institution. Indeed, Incidents reveals that face of slavery is in fact our own face, which is why it is perhaps so familiar and so odious.
Although Incidents ends "happily" for Jacobs, she is sure to note that this happiness is not without its price – a sharp departure from the narrative of constant improvement that is the hallmark of most of the literature of this period. "So I was sold at last! A human being soldin the free city of New York! The bill of sale is on record, and future generations will learn from it that women were articles of traffic in New York, late in the nineteenth century of the Christian religion. It may hereafter prove a useful document to antiquaries, who are seeking to measure the progress of civilization in the United States," (pp. 250-251).
We, the readers of the 21st Century, are the "antiquaries" who Jacobs is speaking to. Are we more civilized now, are we really more humane to each other than those who lived in her era? What are the stories that are not being recorded about the biggest issues of our times, not being published and presented to the public as mirrors of who we are, who we want to be?
After I finished Incidents, I put the book down, and told myself to remember.
---
Next month: We'll talk to Jane Jeong Trenka and Sun Yung Shin, editors of Outsiders Within (South End Press, 2006), the first book by and about transracial adoptees, about the economics, politics and culture of adoption. Eleven of the anthology's contributors are Minnesota writers.