The Wages of Passion
Playwright Cass Erickson weighs in on Frank Theatre's staging of Marina Carr's "By the Bog of Cats"- a gorgeous, if disquieting, reimagining of the Medea story set in the Irish midlands - on stage at the Guthrie's Dowling Studio through April 5.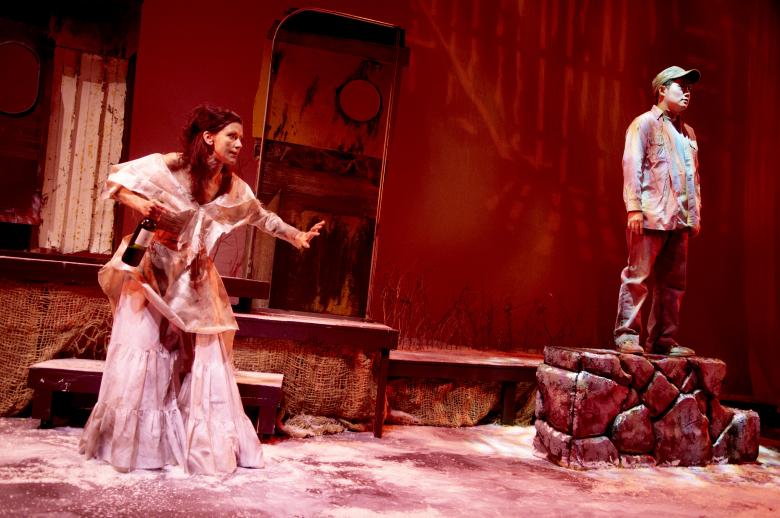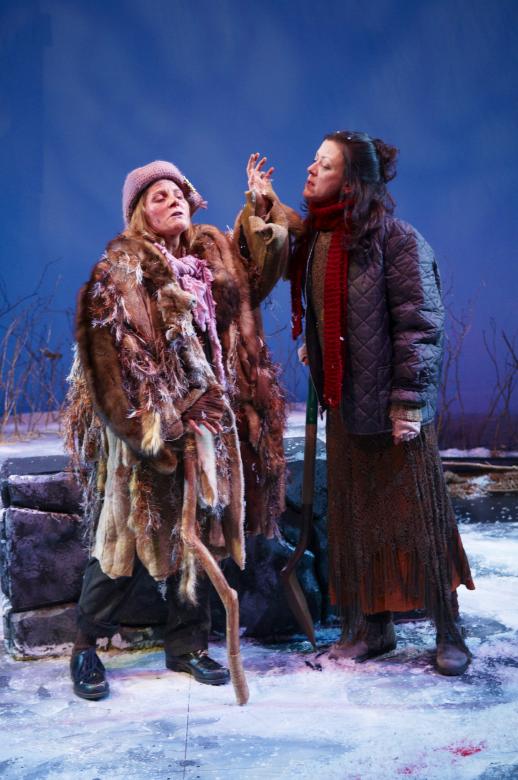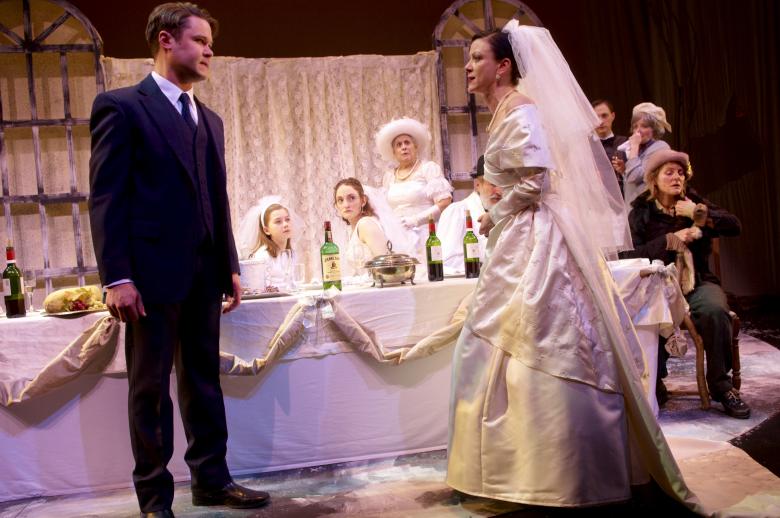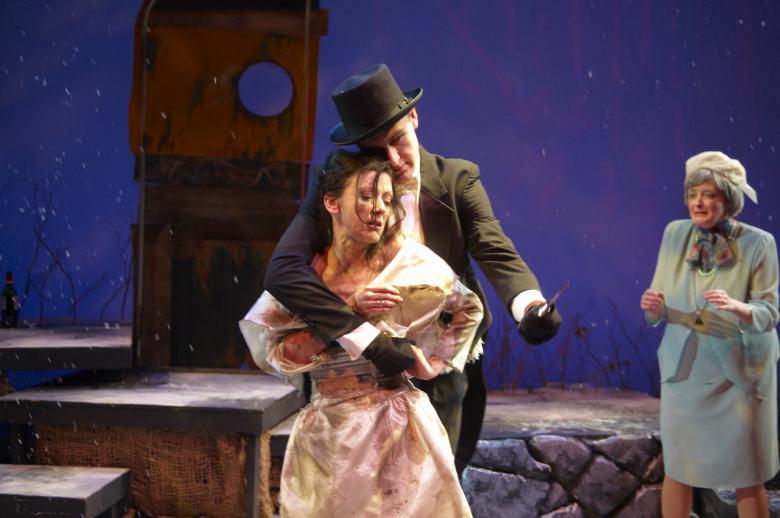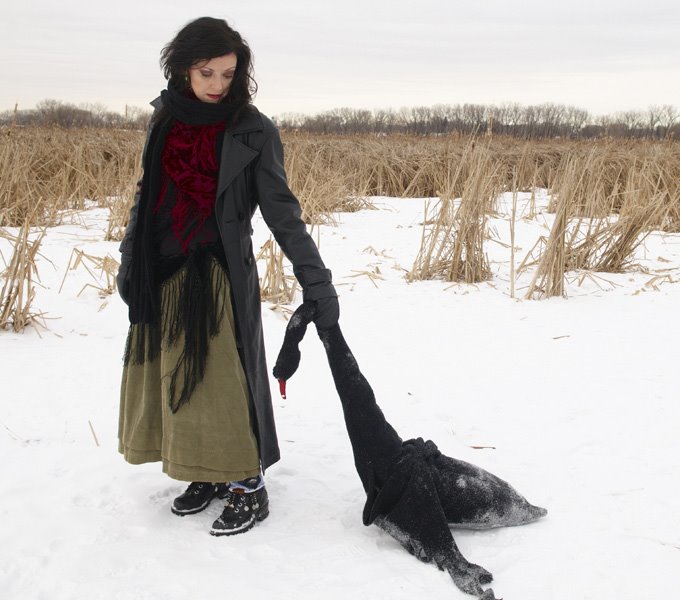 AGAINST THE SETTING OF A BOG IN RURAL IRELAND — a place where ghosts, misfits, and witches roam — playwright Marina Carr blends Irish mysticism, superstition, poetics, and classical Greek myth into a haunting and highly imaginative play, By the Bog of Cats. No topic is too grim for Ireland's leading female dramatist; troubled female protagonists — women besieged by events involving murder, incest, rape, betrayal, or grief for a lost love — are often at the center of her work. But the poetic lyricism and beauty of Carr's language elevates all of her characters, endowing them with dignity and eloquence, no matter how gruesome the situations in which they find themselves. The extent of her protagonists' suffering is unfathomable and yet, somehow familiar. In this play, my attention is fixed on the character of Hester Swane. Her must-cannot situation leaves me no choice but to empathize with her plight; I am sad, but not surprised, to watch her operate from dark instinct rather than reason or love.
When I first heard that Frank Theatre was producing By the Bog of Cats, I was thrilled; what better theater to produce Marina Carr's work? Frank Theatre's productions are daring and memorable and have the original stamp of director Wendy Knox. This performance, perfectly staged in the black box of the Guthrie Theater's Dowling Studio, is as good as I'd hoped. The set design by A. Williams vividly captures the environs-the edge of a bog in the midlands, a rural part of Ireland where Carr grew up. The colorful midlands accent is captured by the cast beautifully, which further grounds the audience in this place. Peat is plentiful, as are torn curtains and dead arbor, which suggest the protagonist's despair and the destruction to come.
Carr often roamed the bogs in her youth, and so does her protagonist, Hester Swane, a gypsy-born tinker who has spent her whole life in the midlands. In this loose retelling of Euripides' Medea, the play takes place in the course of a day in which Hester's husband, Carthage Kilbride (played by John Catron) marries young Caroline Cassidy, (played by Anika Solveig). It's a union intended to bring him land, money, and respectability. The central conflict lies in Hester's persistent desire to stay on the bog and to keep what is hers, including Carthage, with whom she has had a child. Carthage and his family-to-be, of course, would prefer that she simply leave and take her ill-gotten child with her.
The play's opening scene is reminiscent of something out of Chekhov's The Seagull: Hester comes on stage dragging a dead black swan, and in short order she meets an ominous figure who calls himself a "ghost fancier;" he says he has been looking for her. Carr's choice of the swan offers yet another harbinger of the coming tragedy; the swan as "soul bird" is prevalent in Irish mythology, from the legend of "Children of Lir" to Yeats, as the playwright has noted elsewhere.
Virginia Burke, who plays Hester, gives a riveting and bold performance. Not unlike Ibsen's Hedda Gabler, Hester is primitive, like a wild animal that cannot be tamed; and as such she's ever at odds with the seemingly civil world around her. Burke's enactment heightens the sense of ferocity behind the emotional turmoil, winding up the play and ensnaring all of us in her orbit as she proceeds on a journey of anguish, despair, and violence toward the story's heart-wrenching conclusion.
In contrast to the darkness pervading Acts I and III, the pomp and circumstance of the wedding scene in Act II is refreshingly absurd, even frivolous. Here, Carr pokes fun at the ridiculous pretenses we live under — evident in her characters' incongruities, petty jealousies, and Oedipal tendencies. (The costumes by Kathy Kohl are exquisite.) The wedding scene opens with the mysterious Catwoman, marvelously played by Annie Enneking, dressed in furs from head to toe as she mischievously laps up wine from a bowl at a lavish wedding table. Catwoman is an omniscient character, effective as a Shakespearian fool and prophet.
Caught between her parents' very different worlds is Hester's seven-year-old daughter by Carthage, Josie — a role alternately played by Izzy Rousmaniere and Sulia Attenberg. In the performance I saw, Rousmaniere was particularly convincing in her portrayal, visibly torn between the light and apparently happy world of her father and his bride-to-be and the darker realm inhabited by her mother.
A timeless story of loss and betrayal, By the Bog of Cats is a poignant mix of classical scholarship and raw emotion set in a mysterious and authentic Irish locale. Hester Swane's story could be anyone's — the play offers a potent reminder of how easily passionate emotions can lead to tragic outcomes. The disquieting effects of Hester's ferocity stayed with me for days after the curtain closed.
About the author: Cass Erickson is a freelance journalist and playwright who lives in St. Paul.
The details: Frank Theatre's production, By the Bog of Cats, written by Marina Carr and directed by Wendy Knox runs through April 5. For more information, visit www.guthrietheater.org or call 612-377-2224.