The Lit Mags That Could
Writer Stephanie Wilbur Ash investigates the persistent proliferation of homegrown lit mag publishers--from online 'zines to emerging and established print publications.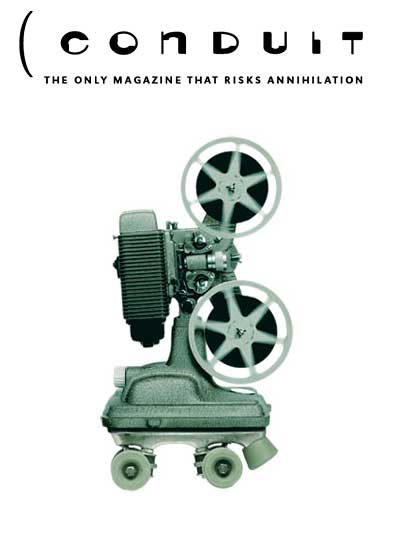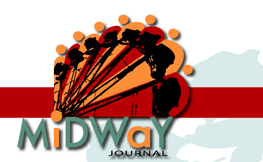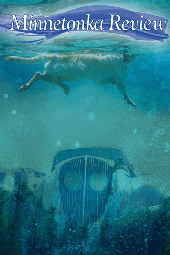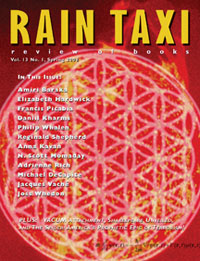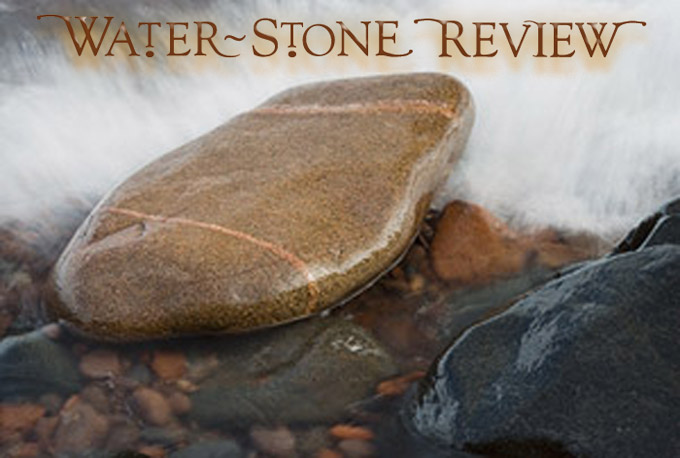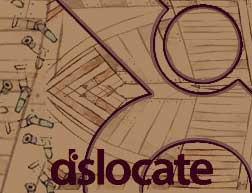 The truth is you've probably never heard of most of the writers published in Minnesota's literary magazines, and you've probably never heard of most of the literary magazines either.
But you've undoubtedly heard of Stephen King. This year, literary magazines got some much-needed kudos from Master Macabre. In his introduction essay to the most recent Best American Short Stories anthology, which he guest edits, Mr. King champions these little magazines for keeping the art of the short story on life support. He writes of his trouble finding them, crawling on his hands and knees at the bottom shelf of the periodicals case in a big-chain bookstore "like a school janitor trying to scrape a particularly stubborn wad of gum off the gym floor."
I myself have scoured the dirty bottom shelves of the big box bookstores in the Twin Cities this year and found no locally produced lit mags there. A hidden few can be found in dark corners of some of the independents remaining in town, and a few cherished free examples are buried under City Pages at urban coffee shops. Online lit mags are easier to access, but how would you even know about them?
This is the sad story of literary magazines, the risk-taking art published within them, and the promising writers producing that work; the writers in these small publications are not already famous actors and they are not making murder mystery/love stories that take place in Macy's or made-up autobiographies about their fake tragic childhoods.
But is it all that sad? Yes, precious few read lit mags mostly students, other writers, agents, and book editors. And certainly no one is making any money on any end of it (though university-funded lit mags like Hamline University's Water~Stone Review and the University of Minnesota's Dislocate benefit from colleges financial and student resources). But the well of publishable short work continues to regenerate itself with new talent, and there seems to a similarly inexhaustible vein of local DIY publishers willing to create outlets for that writing in Minnesota. The Rake may have folded its monthly print publication (it was the only widely distributed local magazine to regularly publish fiction), but four new lit mags have shown up in the past two years. While a number of Minnesota's notable literary magazines (Ruminator magazine and Speakeasy, for example) have gone under in recent years, there remain a few of these indie publishing veterans who continue to devote their energies to the cause. Why? How?
THE UNCOMPROMISING ART OF LITERATURE
"This is just a continued extension to my commitment to words," says Dylan Garcia-Wahl, poetry editor of the six-year-old literary magazine Whistling Shade, produced quarterly in the Twin Cities and distributed for free. "As poetry editor, my commitment to poetry and all things literary means having a hand in it, pulling in writers you wouldn't normally see." That's what Garcia-Wahl has been doing at Whistling Shade, publishing local poets side-by-side with those from all over the world. The magazine also publishes nonfiction, poetry, short stories, reviews, biographies, and commentary.
And like all the other lit mags in Minnesota, no one at Whistling Shade seems to be doing it for the cash. "Right now [editor and publisher] Joel Van Valin can publish anything he wants to, four letter words and controversial subjects," says Garcia-Wahl. "He puts up all the money for it, he does all the editing, he does all the printing, and distributes most of it. The money for the first four books from the new Whistling Shade Press came right from Joel's savings account." As for circulation: "If any of the editors live by a distribution point, we grab a stack and make sure it gets into the coffee shops and libraries."
This is a familiar story, played out in some form by other Minnesota literature-focused mags like Rain Taxi Review of Books, Spout, and newcomer Minnetonka Review. It is the hallmark of literary magazines in Minnesota, and elsewhere. They are run by individuals committed to the literary arts, who do all the dirty work to get it out there and, more often than not, refuse to restrict themselves to narrow channels of more commercially accessible content, even if it might mean money or fame.
"That's a sense of realism," says Garcia Wahl. I made a TV show about Twin Cities' arts years ago. We had a young poets forum. They all said, "I'd like to be widely published, win a Pulitzer," but then as the conversation went on, it became more real, more about having the space to do the work and show the work. At the beginning you might have a lofty goal, and then the reality sets in quite quickly about what it would actually mean to achieve that. It would mean some compromise. A lot more money. A lot more people. Everything changes once you start to do that.
"It wasn't the best financial choice I made," says Tom Goldstein, publisher and editor of Elysian Fields Quarterly, the long-time, Saint Paul-produced lit mag on baseball. The book-sized, perfect-bound magazine with glossy cover doesn't lose money. But it doesn't make any either.
Started in 1981 by an actor who loved baseball, it was bought by a large publishing house. They gave it back a few years later. Goldstein, who had a retail sports store at the time, bought it in 1998. "I had only planned to be the publisher to keep it alive. It was sort of an entrepreneurial literary endeavor that was a lot more intriguing than being a retailer. I thought I could make it profitable."
It never happened. "But through stubbornness, and maybe being an eternal optimist," he shrugs, "I've kept it alive." He goes on, "We make enough money to publish, but it requires me to work without a salary," says Goldstein, who has mortgaged his house for the mag and will need to send his kid to college in a few years. "The journal is not going to realistically provide that."
What it does provide is literary essays, short fiction, commentary, and poetry about baseball–including, recently, local sports scholar Ann Aronson's essay on women's baseball in Australia. In addition to the content, the Elysian Fields Quarterly provides readers with "the community of baseball fans who really care about baseball in unique ways. We bring everybody together in the form of the journal. That's the most engaging thing–I get to correspond with people I don't really know, stuff gets sent here from all around the world and we publish it and it;s pretty cool.""
And it's totally independent and not commercial, which is something Goldstein, despite his apprehensions about the financial pressures inherent in keeping the mag going, is extremely proud of. "I've refused to play along with professional baseball," he says. "I could have sucked up to the Twins and cozied up to the Hall of Fame, gotten into the Metrodome and opened up a lot of marketing channels. But then I couldn't criticize Bud Selig or the Hall of Fame."
"There are a lot of compromises I haven't made that have probably hurt me," Goldstein admits. "People do things that aren't consistent with their values, but they decide to make a living instead, and I don't blame them. For myself, not selling out is one of the things that I still have." And so the public still has Elysian Field Quarterly.
THE CHEAP DISTRIBUTION OF THE INTERNET
As is true for every aspect of our daily and artistic lives, the Internet has changed everything in the literary magazine world. Online magazines–cheap to start, cheap to maintain, and easily accessed (if you know about them)–could, in fact, be the one way interested parties can present new literary work with artistic integrity and without losing their shirts.
Local beauty Conduit publishes a smart and gorgeous paper version, but the stellar online presence takes the writing to a whole new level. Last year, a group of Saint Paul/Minneapolis writing colleagues started the literary magazine Midway Journal entirely online, and they have no plans for it to be otherwise.
"Online gives us more ties to different communities," says Justin Maxwell, Midway Journal's Drama Editor (Midway is one of the few literary magazines to publish drama). "Online is just easier for readers to access and it is simply more efficient. We can reach more audience with a lot less work." That means 3500 visitors to their website a month, a greater readership than any other printed lit mag in the Twin Cities can boast.
"Our costs are out of our pocket, but we built a low-cost production model so we haven't had to sell our fillings or anything," laughs Maxwell. "We will break even sometime in the near future. We have vague fantasies of paying ourselves but I'm not trading in a 401K for that.""
Brooks Doherty and his colleagues started Pike magazine online in October. Though the missions are different Midway "serves to create a channel of communication between mainstream and experimental audiences," Pike serves to be a space "where cubicle-shackled, dress code-abiding, check-to-check-existing citizens can present their art to the public: both have embraced publishing online as an easier path to production than print publication.
"There's the labor," says Doherty, "And we pay $15 to have the website. There are two or three days throughout the month where you have to work yourself pretty hard. But it's not terribly wearing, and it's not a full-time job at all." And unlike early online journals, which were often poorly edited vanity projects, both Midway and Pike have published high-quality work from artists all over the country. "We advertise on craigslist and other forums and, low and behold, work arrives and it's generally pretty good," says Doherty. Midway will soon publish a play acquired through MoMA as part of their Experiments reading series. Online, Pike does what paper literary mags would be hard-pressed to do: they publish full-color art, serialized fiction, and host a reader engagement section, "Connexion Illuminant," that invites writers to respond to art.
But no one is quitting their day jobs. Editors at both Pike and Midway Journal retain full-time work elsewhere, as does Britt Fleming, who runs the popular online lit mag/open writers' workshop Northography. The fact is, everyone else interviewed for this story is working at something else to make a living. The bottom line is that the heroes behind these independent lit mags do it for the pleasure of being involved in the literary arts and for the privilege of doing it on their own terms. "Some people might manage to squeeze money out of this stuff," says Fleming of Northography. "For us, it's a labor of love.""
"Just because the market doesn't appreciate it doesn't mean it's not valuable," says Doherty. "It's just what you value. I value literature and art."
Sounds like good reading to me.
---
A Short Index of Minnesota-based Literary Magazines:
---
About the author: Stephanie Wilbur Ash writes and performs with the Electric Arc Radio Show (heard on Minnesota Public Radio and at electricarcradio.com), covers books and literature for Metro Magazine, publishes profiles and features all over town, and teaches college-level writing and communications.