Getting Out Letter 1: Gurumaan, hello
Incoming guest editor Moheb Soliman introduces the series Getting Out: a series of letters sampling varied perspectives on the outs, and ins thereof, of art.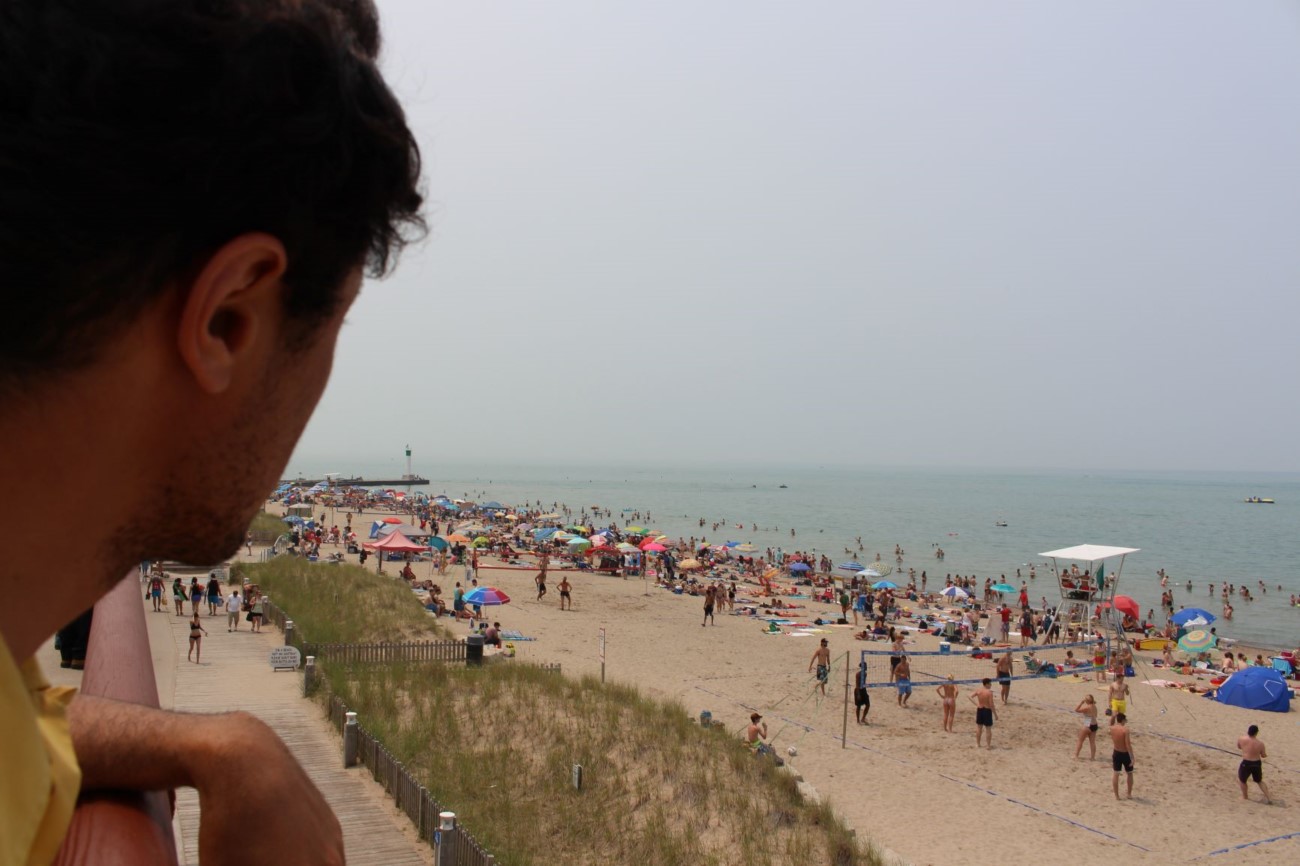 Gurumaan, hello
It's been so long—can't remember when. I wonder if you'll ever read this. Maybe not the kind of place you frequent. Same for me, really, even though I'm deep enough in its zone. Are you still writing? Just for yourself, even? You were good at it I remember. You showed me how to like Adrienne Rich, I think. We would meet at your house. Was it design work that got heavy and took you away from writing group? Or just growing up? I wonder about you often; your life seemed so charmed. So much beauty and ease and suitors and sisters. Balance, payoff, hard work and fair play. From the outside, anyway.
Or really from an inside—of what feels like tireless toil, trying to live by art, while so many others seem to have the distance, or the kind of clock that gets punched long enough, to just be for a while. To live a life without representing it, however much other operations are done upon it ceaselessly. There's a myth of reality, sure—of the real world out there beyond the office or converted warehouse, the projects and emails—that by way of contrast seems even to include physical toiling and manual labor in its romance. I'd go as far as delivering the mail, or landscaping, myself… Then, just consume and recreate with friends and family… The real world, for which we have no time. As if you could experience existence without rendering it, commodifying it. As if you could just simply get up and get outside and take a long, long walk and come back and do something different. Or at least just do your business outside, right out in the intersections of different people, different aims, different spaces. Or up a creek. As if you could really get outside.
You know how insidious the art life can be. It silently doubles (and then remissions to zero, then triples) as just another field—a sector of professions, and yet, a goldenrod playground of self-expression, so vast and pure and powerful in the face of its occupational side that it's elevated beyond reality to a vaunted creative/critical sphere of existence one is lucky to even linger in. So why lament its endless, obscure labor and lenses? Well then you're left with the life's work you have cut out for you: the landscape paintings, the priceless fun supposedly had with 'em, the lark and gall. But there is a third fundamental "field," a real life field, that one actual supremely yellowed field of corn or flowers itself that anchors it all, that you paced in revery at length a whole year ago while the masses worked on some M/T/W afternoon more out of anxiety than leisure, way out somewhere after a half-bad art meeting. That is what the art life can allow, yes, and it makes a profound impression, that life art—the incidental spectacle and revelation of a thing, a place, not produced on any whim or for any reason, but just sheer excess, proliferation. Now, that fleeting, loaded actual field is an emblem, and a fixation—of inspiration, and its professionalization… Paint it, or go back?
Should you just be getting out more, or getting out? Can you quit and live? Did you do it, Gurumaan? Or are you maybe writing with another older, wiser group, or for a journal or a site like this one? This series I'm curating for this art org blog is trying to get a handle on this mess of issues, through varied ways and people you don't know, but have a lot in common with, I think. These are lucky struggles compared to others, but tangled and sweaty nonetheless: some about respite, or retirement; others a crisis of meaning and effecting change; and others full-on institutional and societal damnation. We try to escape, save ourselves, or quit grants or jobs or lose them or whole buildings. We have our eyes pried open about the infrastructures we're clung to; we have a child; we have a higher calling. I'm gathering some letters about all this, addressed to someone or something significant—because this is personal, more about the living of life than the making of art, or rather, about the constant subsuming of each of these states of being to the other. And where exactly is the "getting out" then, in that? Where do you run to? Grand Marais? Ever been? You'd love it.
Just thinking of you as a reality check, from a simpler time, when more was potent, and all was potential… Good luck and courage with everything. Hope to see you again someday out there wherever~
Moheb
---
This piece is part of a series of letters under the theme Getting Out (on the outs, and ins thereof, of art), guest edited by Moheb Soliman.