Takeaways from Dance/USA 2014
Dancers and presenters from around the country talked of money, innovation, the business of embracing change. With audiences in decline, it's clear the dance world needs to continually make a case for social and cultural relevance. But how?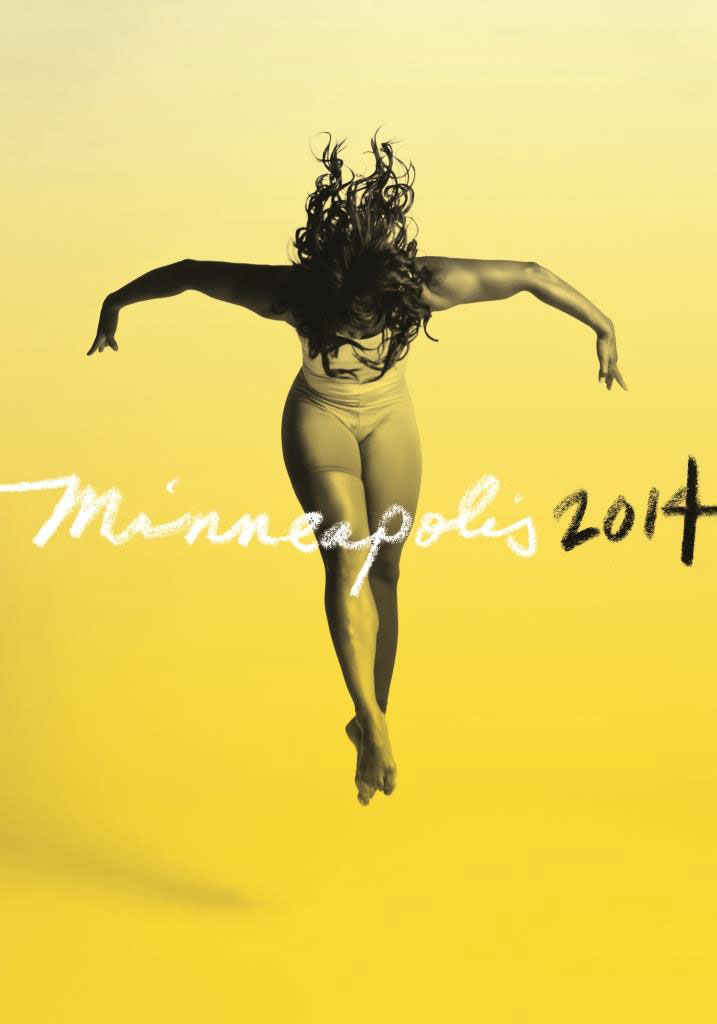 Innovation, or rather "architecting the future" as one speaker put it, was a key concept driving much of Dance/USA's annual conference held in Minneapolis the week of June 18. Not one of us, especially those who work in the dance field, can afford to rest on any laurels we've accumulated. Although during the opening night ceremonies—after a dance choreographed by Vanessa Voskuil on the grounds and under the canopy of Nicollet Island Pavilion—three dance leaders were honored: D. David Brown, executive director of Pacific Northwest Ballet; choreographer, performer, educator and MacArthur Genius Award-winner Liz Lerman; and our own Colleen Callahan-Russell, for her work teaching high-school dance and, in the words of the program notes, "her desire … to help her students find their artistic voice and live in their body in a renewed, integrated and vibrant way."
Still, with dance audiences in decline and a public that "doesn't understand the difference between commercial and nonprofit, Phantom of the Opera versus the Guthrie Theater," as Ben Cameron put it, the dance world—down to each individual company, movement maker and performer—needs to continually make its case for social, cultural and artistic relevance.
Can we do it?
Dance/USA was established in 1982 as the national service organization for the professional dance field. The membership organization now serves approximately 500 movement companies, as well as dance service and presenting organizations, individuals and related organizations. To kick off the conference, Minneapolis business consultant and futurist (and former dancer with the Omaha Ballet and one-time chiropractor) Cecily Sommers delivered the opening plenary. Her lengthy, at times unfocused presentation (how well did she know her audience?), was part inspiring "personal journey of serial reinvention," part aphoristic recitation of how to make choices and change, and part exhortatory lecture on accepting the white, privileged, technological future already trying to steamroller us into acquiescence.
Curious that. The first part of her presentation emphasized choice, it's true: the need to question rather than to simply accept, to think widely ("Your future is limited by what you currently know; give yourself more to pull from."). She urged us toward taking "the deep dive to find truth then giving it form to connect with others" (which is what dancer and choreographers do); she lauded innovating through "dream, discovery, tension and reckoning" to discover "new models and expressions to thrive." But, at the same time, the specifics of the future she proposed were fairly dystopian. Hotels underwater. GMOs. Robotics. AI. 3D printers that can—layer by layer, depending on the raw materials—create a juicy steak, a gun, new internal organs.
This is "the new normal," Sommers emphasized, and we'd better get used to it. Her message in response was to adapt, to look outside dance for new models and formats for presenting work and sources of revenue. Provocative stuff. And, as comments and tweets posted on Dance/USA's iPad and iPhone app indicated, many participants found much of Sommers' presentation inspiring. Others did not.
Ananya Chatterjea, founder and artistic director of Ananya Dance Theatre commented over lunch: "I loved her idea of being in alignment with the universe [during the first part of Sommers presentation], which is an old, native, yogic idea. But when it's unmoored and divorced from considerations of justice and equity, then we're going to smash more dreams than make them available." Jawole Willa Jo Zollar added, Sommers presentation was without a "multiplicity of perspectives."
A similar question arose at the conclusion of the breakout session, "Creating a Culture of Innovation." While the presenters, all from ballet companies, were indeed inspiring, an audience member asked, "Where are the discussions about developing innovation through inclusion?" Two sessions on "The Hard Work and Commitment of Attaining Authentic Diversity" the following day addressed such concerns, as did more private discussions among peers. Still, the panelists had much to offer in terms inspiration. Here are some of the takeaways:
Build a culture, within the dance company or organization, with a high tolerance for risk, ambiguity, and managing the tension between stability and adaptation—in order to innovate and thrive.
Eliminate what's no longer relevant in order to work more meaningfully.
Apply the creative processes practiced in the studio to administration.
Break down old habits, and silo or hierarchical ways of working, to be more collaborative.
Create new models with artists who reflect the sea change in how people consume culture. Scale marketing to address those audiences.
Find local solutions to the dance world's global challenge.
All are observations worth ongoing consideration, to be sure, even for the presenters on the "Engage with Dance Funders" panel. Here, in particular, innovation remains key as well, as funders struggle with "adaptive capacity," which Ben Cameron defined as "addressing problems with no known solution." Or, as Cindy Gehrig mentioned, the "trillions of dollars coming into philanthropy through entrepreneurs ready to cash out and wanting clear outcomes" with their giving, as do the many family foundations who are difficult to access. Cameron continued, we're meeting a new generation of philanthropists for whom the environment and ecological concerns are a top priority, not the arts. And all of us are in the business of embracing change.
______________________________________________________
Related links and information:
The Dance/USA 2014 Annual Conference was June 18 – 21 in Minneapolis.
Camille LeFevre is a long-time dance writer in the Twin Cities and the editor of The Line, an online publication about the creative economy of the Twin Cities.