Surreal Life
Britt Aamodt reviews author John Jodzio's offbeat, charming debut , "If You Lived Here You'd Already Be Home" -- it's a collection of 21 short stories and the first book released by a brand-new, Minnesota-based indie publisher, Replacement Press.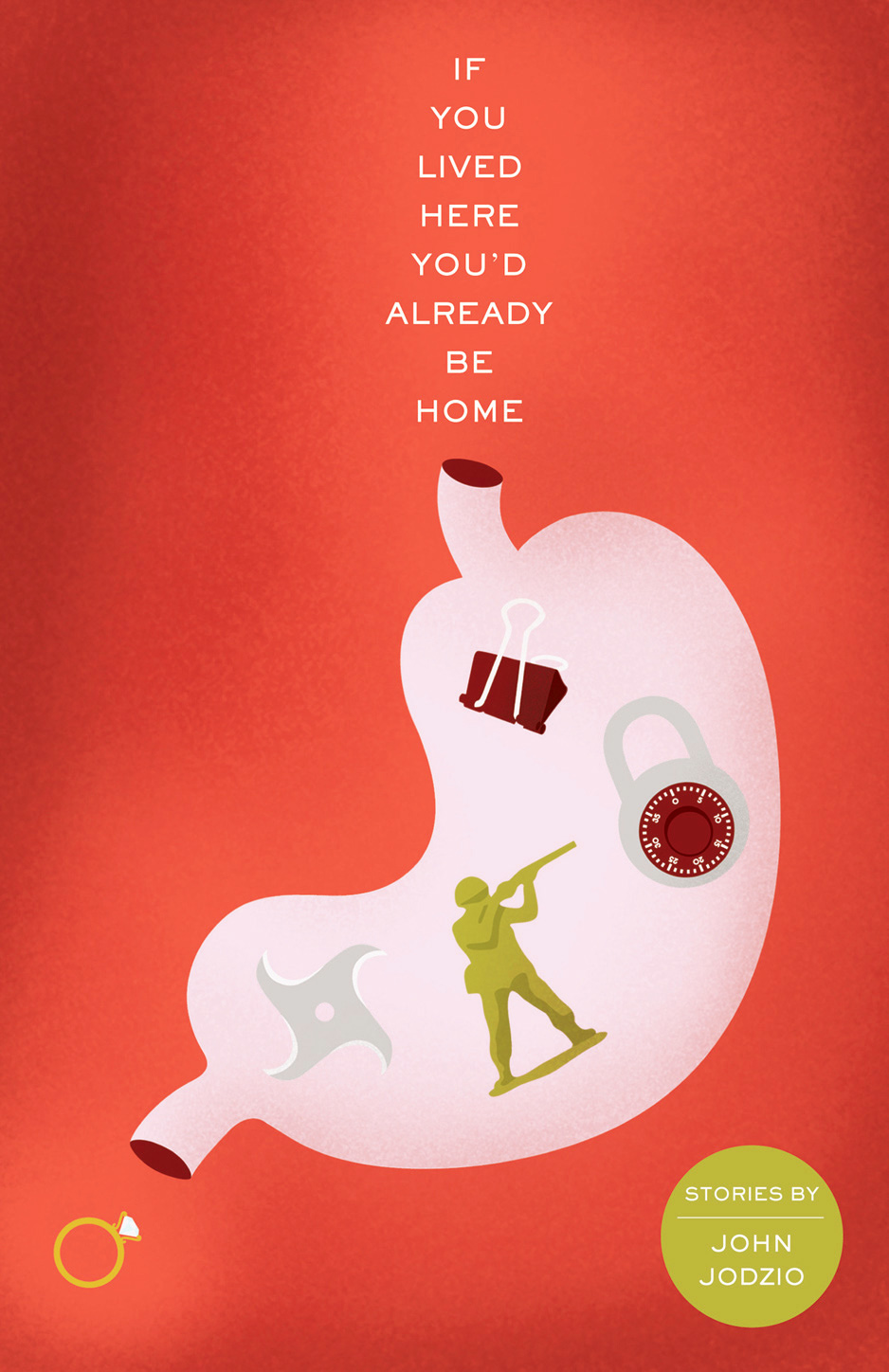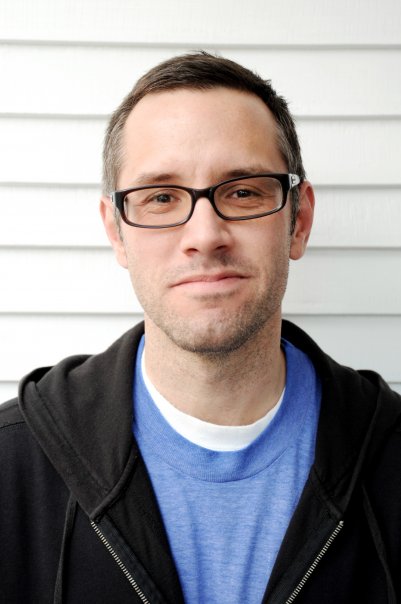 FOLK WISDOM HAS IT that it takes 21 days to develop a new habit, like staying away from sweets, exercising, avoiding caffeine — and reading John Jodzio's new collection of short stories If You Lived Here You'd Already Be Home (Replacement Press, 2010). To abet your new habit, Jodzio has helpfully provided 21 stories, one per day, each one a sugarcoated pill of literary yum.
The story collection sits well with most reading appetites; it's the all-purpose vintage. You have the sweet with the bittersweet, spicy humor with a dash of salty reality, Raymond Carver's meat and potatoes with George Saunders's surreal confections. But given the shifting tastes and flavors, Jodzio somehow manages to create a singular voice that is all his own — never parody, but not quite straight talk either.
If You Lived Here You'd Already Be Home is Jodzio's first book; it's also the debut publication for Minnesota-based publisher Replacement Press. In his thirties, Jodzio has already won oodles of commendations — a mentorship in the Loft Literary Center, a McKnight grant, a Minnesota State Arts Board grant. But like most mid-career artists, he's still looking for the next big story, the breakthrough that will allow him to devote himself fully to writing.
It remains to be seen whether a full-time writing career is as yet possible in this age of tightened belts and limited discretionary income (i.e., money for book buying). But If You Lived Here is Jodzio's best bet, and a fun read to boot.
Everyone Prank Calls the Clown
John Jodzio's stories upset expectations and defy storyline conventions. Take "Monarchs:" a hot date at dad's shack house doesn't inevitably conclude with nookie under the wide open; nor does the romantic interlude ravel into a confused tangle of relationship issues. Rather, both reader and lusty narrator are overwhelmed by a transcendent cloud of monarch butterflies at the climactic moment. Again and again in Jodzio's stories, the mundane collapses under the spell of a single magical moment, a revelation that pops out of nowhere like a ballerina on a football field.
"One thing about my stories," says Jodzio, "is that, for better or worse, logically, my stories don't have to make sense. They jump around and don't really come together in a linear sense. I set up scenarios and characters within a frame, but I don't interpret. I just point the way for the reader."
In "Everyone prank calls the clown," a gay clown suspects a former housekeeper of stealing his dog, Choco. With that scenario, Jodzio could be setting us up for a mystery of the-clown-tracks-down-the-dog-thief variety, but nothing doing. Instead, we watch our bereft clown drift through a world that laughs at middle-aged men dressed in curly wigs and white facepaint. He mulls over dead love affairs. And, when he starts receiving cryptic calls, he assumes that the mechanical noise on the other end of the phone is his dog thief. A straight story of this type would take you to the thief, the dog – some kind of whodunit resolution. Not so in Jodzio's tale: at the end of "Everyone pranks the clown," the titular character is left adrift, his dog still lost; the last we see of him, he's simply given up, falling into his bed to escape the new burdens of an overgrown lawn and threats from a city maintenance crew.
Another story, also just slightly askew, centers on a swimsuit model who wakes on the beach to find a barnacle attached to her curvy loveliness. (Read it in PDF here.) "A barnacle gets stuck to her ass, basically. She's sunbathing at the ocean and this is the second time it's happened, which because it's the second time makes the story more believable somehow," says the writer.
"A lot of my stories are grounded in heavy reality, even though there are crazy people in them and crazy shit happening."
Jodzio's cast represents the One Flew Over the Cuckoo's Nest of short story collections. His characters have problems, both of the ordinary and slightly oddball variety. But the author is interested less in what those problems are than in how his protagonists deal with them; that's what provides the compelling twist to every story.
______________________________________________________
Even with all the shifting flavors at work in these stories, Jodzio somehow manages to create a singular voice that is all his own — never parody, but not quite straight talk either.
______________________________________________________
In "Homecoming," a woman is dating a man who has a young daughter. The man doesn't want to introduce his girlfriend to the daughter just yet; his girlfriend's actually not convinced he'll ever get around to it. Feeling left out, she decides to take matters in hand herself, stalking his daughter at the playground. The girlfriend takes to pushing a carriage with a baby doll, passing it off as her own baby, and using the ruse to forge a relationship with her boyfriend's little girl. The woman's scheming, her desire to be closer, is simultaneously ludicrous and deadly serious. "Homecoming" makes you laugh while you cringe in horror.
The First Big Sale
John Jodzio was born in Chicago, but he grew up in Watertown, Minnesota, a small town in spitting distance of the Twin Cities. He studied English at the University of Minnesota, and it was while attending the U that he made his first big sale to Gordon Lish.
Gordon Lish is famously the editor who helped Raymond Carver create the less-is-more style studied, venerated, abandoned, and adopted by three generations of creative writing students. A writer himself, Lish originally made a name for himself (and adopted the sobriquet "Captain Fiction") editing fiction at Esquire magazine in the 1970s.
So, it was a big deal when Gordon Lish called the undergrad. "He called me on the phone. 'Hey, we want to use your story in The Quarterly,'" Jodzio remembers. (Lish founded the literary magazine The Quarterly in 1987, and it continued publication until 1995.) "And I was like, 'You're Gordon Lish talking to me on the phone.' It was kind of crazy." Jodzio can't remember the title of his first published piece, only that it was "a note to a next door neighbor that included a joke about the Maginot Line and vaguely indicated that the person's wife had cheated with the next-door neighbor."
With that, it seemed as if the undergrad's future had been sealed. He was graduating from college and stepping into the bright light of literary fame. "But then I didn't publish anything for the next ten years," says Jodzio. "The story for Gordon Lish was something I threw out there, and it was randomly published. Then, I didn't do much for a long time. I think I knew better than to send my stories out, because they weren't ready for publication."
Jodzio didn't spend the decade in suspended animation. He wrote. He sent out ten or fifteen stories, but they were all rejected. Like any profession, writing requires years of apprenticing, learning the craft, and sweating through ugly early drafts. Recently, though, Jodzio hit his stride. The stories he'd been incubating for ten years began turning up in online magazines (Monkeybicycle, McSweeney's, Flatmancrooked, Storyglossia, Five Chapters, mnartists.org) and in printed journals.
"Flight Path," originally published in the journal One Story, is a standout of the new collection. "The origins of this story come from the 10-year period when I wasn't sending anything out. I took two stories and put them together. A lot of my stories happen that way. I get stuck on one, and so I take another and smash them together, and then see what happens," he says.
In "Flight Path," a comatose man is wheeled into a spa psych ward for women. The women are struggling with issues, many of which stem from their conflicted histories with men. So, suddenly having a man in their midst, albeit an unconscious one, stirs deep-seated emotions.
"'What's he doing here?' Erica asks.

"I look at the man — his head held in a metal halo, his leg cast up to his hip. I watch as they roll him into the room across the hall from us.

"'He's here,' I tell Erica, 'to fall in love.'"
If You Lived Here
Nearly half of the stories published in If You Lived Here You'd Already Be Home previously appeared in other publications. Jodzio got the idea to collect his stories last summer. He sent the first thirty pages to a handful of publishers, received great feedback, and was asked to submit the entire manuscript.
"But then, you're looking at waiting six to nine months for them to get around to your manuscript. I figured if I waited, I'd maybe see a book in 2012 at the earliest," says Jodzio. "Then Replacement Press got back to me — they're a new publisher — and I thought, What a crazy deal for anyone to start a press right now, during a recession, with the publishing world trending toward electronic work."
As it happened, the author and publisher clicked. They were both going out on a limb, deciding that, yes, the world could use both another short story collection and an additional small literary press.
If You Lived Here hits stores this week, adding a fresh voice to bookshelves as welcome as spring after a long Minnesota winter. "I don't know what my next step is going to be," says the author, who's had the good fortune to spend the past six months writing full-time with the help of grant money. "My entire adult existence has been figuring out how to find more time to write. The struggle is not whether or not I want to write. It's figuring out what I can do forty hours a week so I can continue to write."
______________________________________________________
Related events:
John Jodzio will read from If You Lived Here You'd Already Be Home, 7:30 pm, March 19, at a book release party hosted by Magers and Quinn. You can also see Jodzio read, along with a number of friends and fellow writers, at Brave New Workshop in Minneapolis, March 31 at 7 pm. Find out more about the author and Replacement Press on their respective websites.
______________________________________________________
About the author: Britt Aamodt's book on Minnesota's contemporary cartoonists (Superheroes, Strip Artists & Talking Animals) is coming out fall 2010 from the Minnesota Historical Society Press.