Queen Compromises, Playwrights Hold the Line: "God Save Gertrude"
Actor and writer Marc Halsey caught up with the principals behind the punk opera "God Save Gertrude," a new production by the innovative new playwright-driven theater company, the Workhaus Collective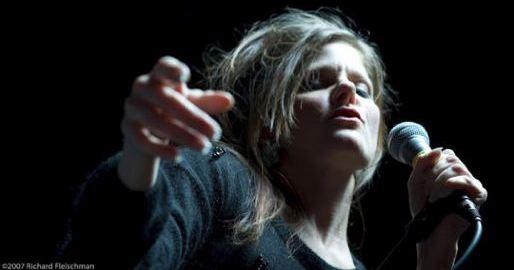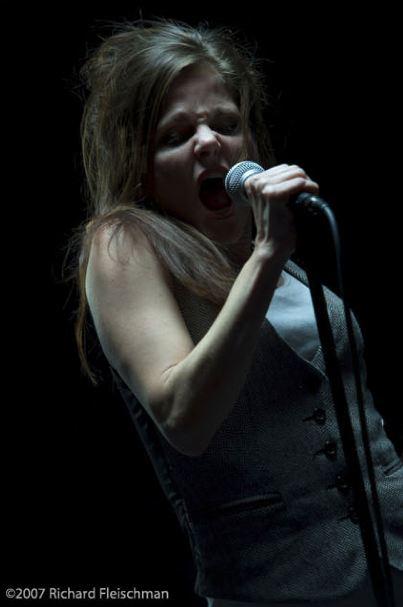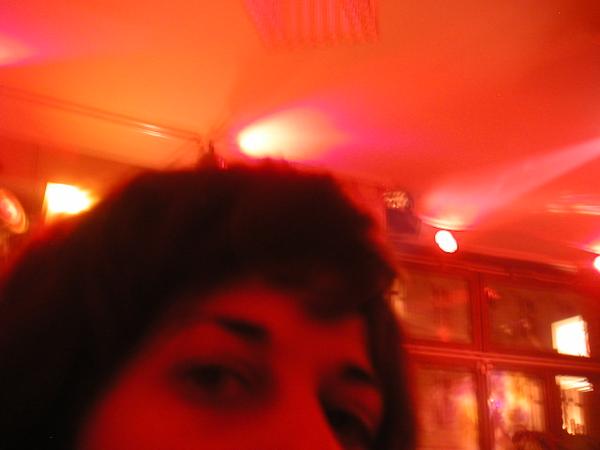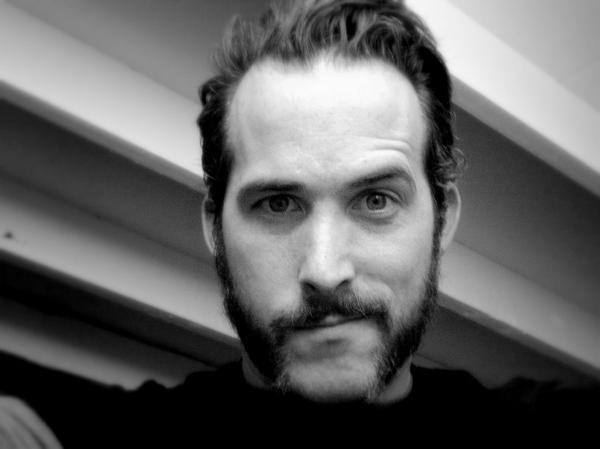 If singer-songwriter Patti Smith had appeared in Hamlet, the godmother of punk might have given the Queen of Denmark this piece of advice: Don't compromise.
That message is one major theme of playwright Deborah Stein's new play God Save Gertrude. It is also a driving mantra of the Workhaus Collective, the company behind the play opening this Friday at The Playwright's Center. And while you won't see Patti Smith on stage in Stein's new work, you'll find personal and musical echoes of the rock icon in the show's title character.
God Save Gertrude, a punk opera loosely drawn from Hamlet, the Cold War, and Patti Smith, tells the story of a former rock star (Gertrude) who has married the president of a country a little like Russia. When her first husband dies under mysterious circumstances, Gertrude gets remarried to a man reminiscent of former Defense Secretary Donald Rumsfeld and, over time, discovers she's changed into a unsettling matriarchal mix of Martha Stewart and Nancy Reagan. As the country collapses and her own death approaches, Gertrude reaches back for her rock star roots. And she finds them.
It's a play two-time Jerome Fellow Stein began in 2003, inspired by her travels in Eastern Europe and study of Russia's transition out of communism.
Her admiration for Patti Smith, a poet, punk-rocker and activist, is clear. Smith (most widely known for her song "Because the Night," co-written with Bruce Springsteen) has, since her debut album Horses in 1975, often been hailed as punk rock's poet laureate. "Patti had clarity about who she was and what mattered to her," says Stein. "She would have been doing what she was doing no matter what."
In a New York Times piece after her Rock and Roll Hall of Fame induction last year, Smith wrote of her steadfast hope to "plant seeds for the erratic magic landscape of the new guard."
"She refuses to compromise," says Stein. That's the resolve "Gertrude" of God Save Gertrude embodies.
The same determined nature seems to characterize the Workhaus Collective, a new playwright-driven theater company-in-residence at the Playwright Center. "Playwrights rarely have a say in the production of their work," explains Stein. "People so often mistake compromise for collaboration." She wants that to change.
Based on the model of 13P in New York, Workhaus began when Artistic Directors Trista Baldwin and Dominic Orlando joined with over a dozen other professional Twin Cities-based playwrights in 2005. Through Workhaus, they're committed to creating an unmediated dialogue between playwright, audience, and the theater community by fully producing original plays under the artistic leadership of the playwright. "Workhaus means I don't have to compromise on what I'm envisioning," Stein says. This kind of production model also means she is present for every moment of the process of staging the play.
"It's such a great asset to have a playwright in the room," says Randy Reyes. He performed last fall in the first play of Workhaus' inaugural season and is now directing Gertrude. "In rehearsal you start to get a better sense when things work."
God Save Gertrude features Minnesota-native Annie Enneking in the title role; Stein's lyrics join music by David Hanbury. As in the rock musical Hedwig and the Angry Inch (a role Hanbury recently played at Actors Theatre of Louisville) Gertrude will be backed-up by a live onstage band: the local all-girl punk group The Shortcuts.
What exactly is punk rock? An exact definition is elusive but adjectives abound. 'Fast,' 'rebellious,' 'full of attitude,' 'political (though not always outwardly),' and 'of a stripped-down musical-style' are just a few of the ways it's described. And with punk rock-inspired modes like Oi!, derivatives like Emo, sub-genres like Christian punk, and hybrids like Celtic punk and Psychobilly, some in the punk rock community argue whether 'punk rock' can still be found.
It's a complex scene that playwright Deborah Stein has relished since moving here from Philadelphia in 2006. "It's not just about a party," she says of punk musicians in Minneapolis. "They take their music seriously, and it's really awesome."
And, according to Gertrude director Randy Reyes, it's challenging, too. "Punk is a raw expression of as pure emotion as you can get," he says. "There's no going easy, no skimping over it or dialing it in. When you're doing punk music you're committing a hundred and ninety percent." Reyes says his lead actor, Enneking, wouldn't have it any other way. "Her instinct is to go full out every time. Which is why she's going to be great in this."
Even outside rehearsals, Enneking is finding her Gertrude. She spent a recent day off watching YouTube videos of Patti Smith and Debbie Harry and observing leading ladies in the political world. "This play is a world of kings and queens," says Reyes. "Of presidents, first ladies and rock and roll stars." He agrees one way to render those characters believably is to observe them in action.
Workhaus hopes Gertrude will attract a broad audience, especially young people and artists from other disciplines. A series of after-parties featuring live music by The Shortcuts will follow Friday and Saturday night performances. Fort Wilson Riot, Dance Band, and The Haves Have It are also among the scheduled post-show acts.
"It's cheap. It's accessible. It's hip. And it's loud. We really do want this to feel like an event," says Reyes. "That's the future of theater."
Chris Osgood's punk band The Suicide Commandos opened for Patti Smith at the Historic State Theatre when she came to town in the late 1970s. He thinks the motivation for punk rock today is much the same as it was then.
"Some people loathe their own culture and feel the need to make a different noise."
With regard to the latter, Gertrude and Workhaus seem poised for success.
---
About the writer: Marc Halsey is an actor and writer. He will appear in Ten Thousand Things' upcoming production of Sarah Ruhl's Eurydice (February 14-March 9).
What: God Save Gertrude, a play by Deborah Stein
Where: The Playwrights' Center, Minneapolis, MN
When: Performances open January 25 and run through February 10 (Fridays and Saturdays at 8 pm, Sundays at 7 pm)
Tickets: $8-$15 (sliding scale). For reservations call 612-332-7481 ext. 20, or go online to the Workhaus Collective website.