On Spectacle and Storytelling
Theater critic Quinton Skinner weighs in on the touring Broadway production of the 2008 Tony Award-winner, "In the Heights," on stage at the Orpheum through December 6.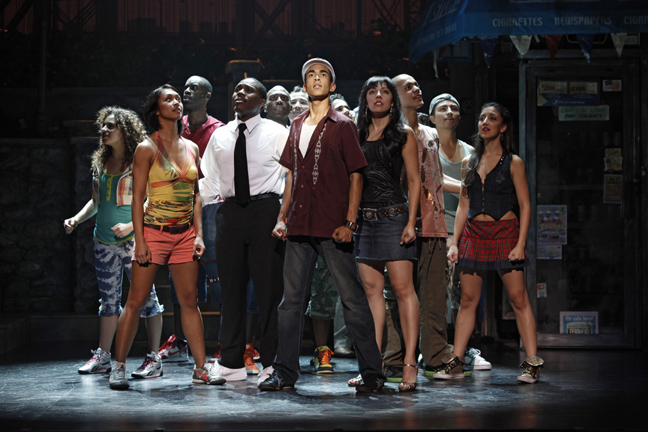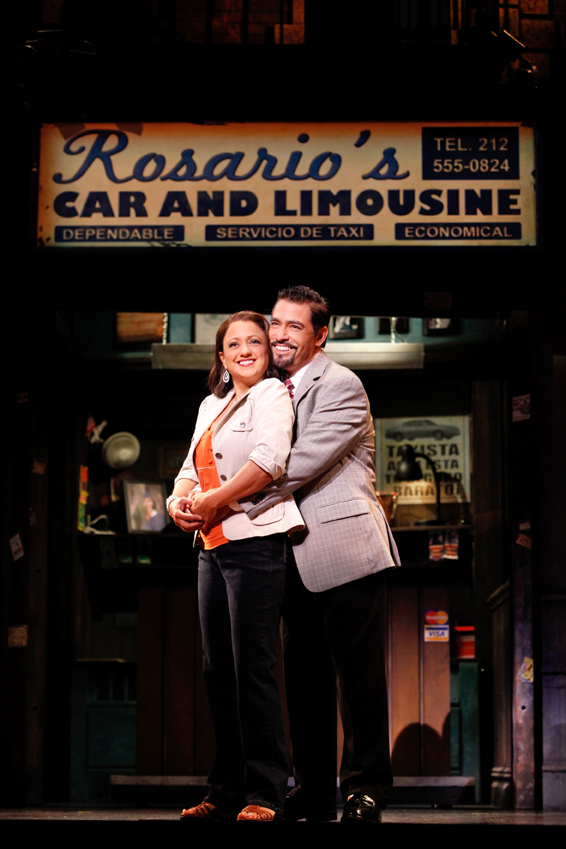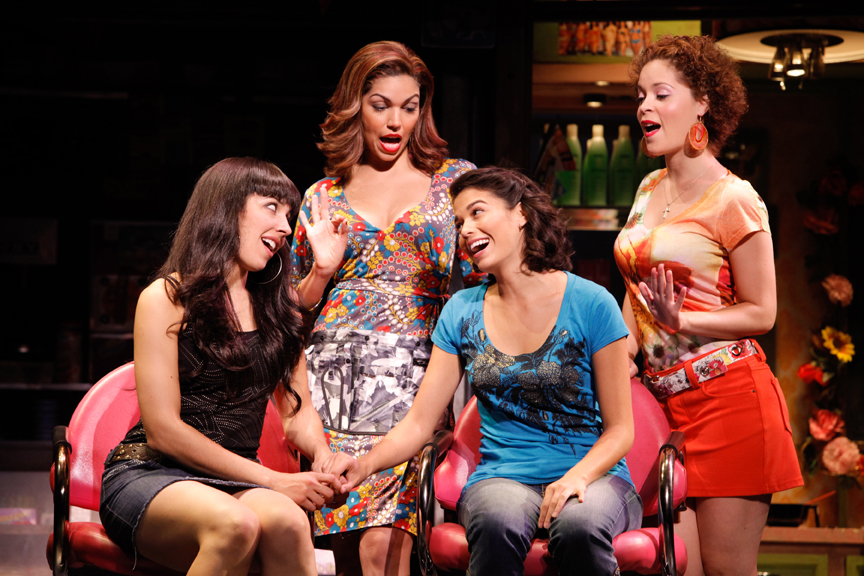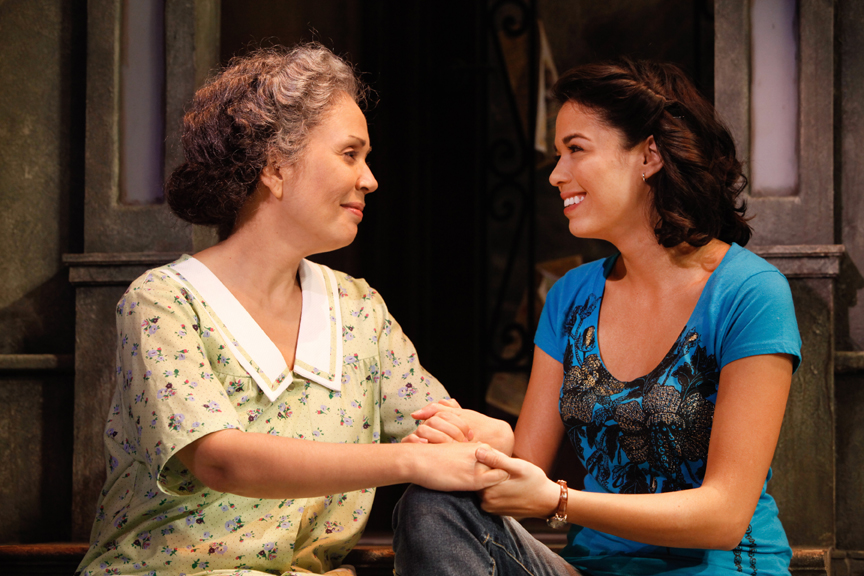 THE NOTION OF AUTHENTICITY, IN ART AND LIFE, tends to remain as elusive as it is intermittently urgent. In the Heights, a 2008 Broadway hit translated into a touring production appearing at the Orpheum, concerns itself with a corner in New York's Washington Heights neighborhood and the residents whose roots are placed there. In its charming, circuitous way, it weighs heavily in favor of embracing one's heritage. The question is whether this particular show makes its case.
Show creator Lin-Manuel Miranda makes invigorating use of conventional musical forms, infusing them with contemporary music (rap, salsa, out-and-out pop) and an irreverent, of-the-moment sensibility. This story of an ethnic enclave might evoke Fiddler on the Roof, but only by way of Rent, which took familiar conventions and fused them to a 1990s zeitgeist.
Sitting through the creaky, vehemently anachronistic touring production of Rent that last occupied the Orpheum stage was a lesson in how poorly these endeavors can age, but In the Heights still possesses the bloom of youth. And matters commence with a sense of sweet optimism, with shopkeep Usnavi (Kyle Beltran) opening his bodega amid the title tune; Beltran proves an able rapper, and it is with a sense of profound relief that we hear hip-hop styling in this setting without an involuntary cringe.
Miranda has composed a passel of catchy, agreeable, and varied tunes that constitute the primary strength of the show. Along with Andy Blankenbuehler's solid, if not exceptional choreography, we have a large, mostly youthful cast that captures genuine currents of hope, romance, and playfulness.
The quality of the song-and-dance almost masks Miranda's shortcomings as a storyteller. What we have is a sort of eavesdropping effect, in which Usnavi's bodega occupies space next to a beauty salon, a car service, and various apartments rising above. The lives of all the characters involved are intertwined, however tenuously, and the dramatic action represents a moment of turmoil that we are invited to observe.
First, we have the return of Nina (Arielle Jacobs), daughter of the hard-driving limo service family; she's come back from her first year at Stanford, representing in a fashion the entire neighborhood's hopes of social ascension. Things didn't go as planned, though, and her failure hits dad Kevin (Daniel Bolero) hardest. Bolero's solo "Inutil" achingly underscores an immigrant's sense of delicate purpose against a deep-rooted fear of futility and dashed hope.
It's the kind of moment this show does best, an unabashed tug at the heartstrings that walks the line between insight and outright sentimentality. That line is entirely stamped upon via the character of neighborhood matron Abuela Claudia (Elise Santora), whose "Paciencia y Fe" extols patience and faith as a sort of quietude to counter the inexorable tides of change. (In an affecting sequence, the faltering Claudia is buffeted by dancers in old-fashioned dress who bring her back to her arrival in the city).
Usnavi, for his part, is a sardonic good guy who runs the shop with his long-suffering but cocky younger cousin Sonny (Shaun Taylor-Corbett). He also pines for the affections of salon worker Vanessa (Yvette Gonzalez-Nacer), who is saddled with an unseen alcoholic mother and all sorts of money woes. Beltran's stage presence is too sheepish to pull these threads together, and while the performances are uniformly professional, there is a distinct lack of alchemy when it comes to our investing in their fates.
For every knockout ensemble number, we return to what increasingly feels like a kind of storytelling desperation — Miranda scrambles to keep our interest, and resorts to tugging at our hearts when narrative energy flags. Kevin makes an improbable financial decision to keep his daughter's college prospects alive, all the while behaving like a beast to her flame Benny (Rogelio Douglas Jr.). The second act hinges on a winning lottery ticket, conceivably a decent plot device, but here a muted engine for moving things toward a conclusion.
It's not as though the evening lacks power. Just as the plot falters, Miranda places our frustrated young people in a dance club for a complicated, spirited ensemble piece that eventually plunges into darkness when the city's electricity fails (the lights of dozens of cell phones illuminate the stage). We have a sense of things being broken, with all the pain and possibility that entails, and we leave Usnavi infused with a sense of authentic joy.
But there's that word again: authentic. This energetic and earnest musical banks on a sensitive and genuine depiction of a varied Latino community embodied in a tiny microcosm. At that, it succeeds: the outlines of these characters hint at something that feels true, and when we are not feeling manipulated, there is a potential for them to live and breathe beyond the duration of the show.
It doesn't really happen, though. And the reason may be another slippery form of authenticity: this production. It feels professional but not impassioned, from the mid-level nine-piece band to narrative sequences that lack transcendence. It may well be that this is the sort of show that, done extraordinarily well, captures lightning in a bottle and sends audiences into a glow of abandon. Done merely well, it exposes its own naiveté and lack of storytelling rigor. Finally, it raises intriguing questions of how it will age, and hopefully evolve, for there is no denying that there are flashes of brilliance here, even if its raging heart comes across as unfortunately muted.
______________________________________________________
Related performance details:
In the Heights, a touring Broadway production by Lin-Manuel Miranda, will be on stage at the Orpheum Theatre through December 6. Click here for ticket details.
A note on the embedded videos: The clips included here represent performances in the Broadway version of the show.
______________________________________________________
About the author: Quinton Skinner is the author of the novels 14 Degrees Below Zero and Amnesia Nights, as well as non-fiction books on music and parenting. He has written extensively on Twin Cities theater in local and national publications. He lives in Minneapolis.