mnLIT presents: Mike Rollin
"Holloways," a luminous song of the city, is this week's What Light-winning poem by Mike Rollin, selected by mnLIT juror Connie Wanek. Through the mnLIT series, mnartists.org publishes a new poem or story by a Minnesota writer each week.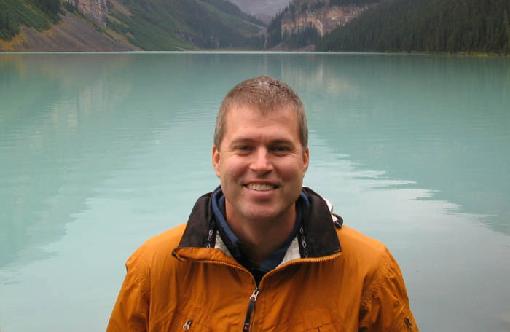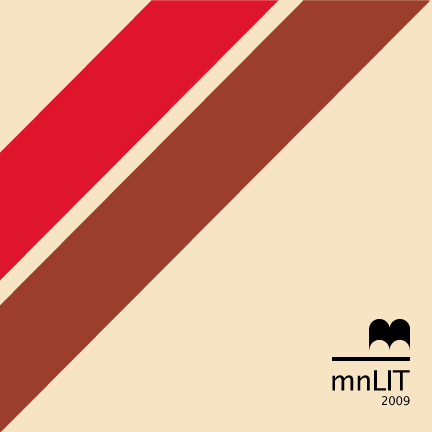 HOLLOWAYS

Footpaths worn house to house in grass and snow for hide and seek, mail's daily rounds, our cupboards found wanting. We angle out at the corner on 35th, we line and knot at the post office, corner store, bus stop, and coffee shop. Earnest pairs of Mormons ply the sidewalks. Brash boys pool at corners, the girls circle wide. Daily errands and enthusiasms, the internal song and scar of regular attendance. Coming to, coming to. Our appetites assembled in avenues north to south, laid down in streets west to east. I trace half-moons over my sleepy daughter's eyes. First Wednesday sirens ratchet rote warning. The city ringed out, a grid gathering. Massage parlors uneased into taquerias. Monthly checks cashed, remesas de cada mes. We untangle to Axochiapan, San Salvador, Saigon, Mogadishu, Smoland, Port-au-Prince. The rise and run of flight plans, the moon filling up again. The bus lines turn back on themselves, 14 to 14, the 23 to the 23. Remoteness not abolished, but held at bay. I pull close to my wife in the night. March melt-water release, May lilac traffic. Porch steps a comely place. An open bottle invites, the smell of charcoal lighter convenes. Yellow ribbons down the block call the sleepwalkers home. If I am still, I feel the earth hum in my ears, a sway in my knees. Find the soft between knuckles. The red-tailed hawk I saw once on pole returns only in my thoughts. Not slowing down, not forgetting to ferry the sun back for May Day, not forgetting to look both ways. Each block, the whole story. Some arrivals gave their wings for the flight. Now we press together, brimming.
______________________________________________________
Juror comments: Poet Connie Wanek selected Holloways as a 2009 mnLIT/What Light winner. She says, "This poem explores a rich cityscape, densely peopled, yet not without elements of the natural world, lilacs and hawks and 'the moon filling up again.' I like the word play, too: 'Porch steps a comely place.' This poem is a gathering place."
About the poet: In between stints at the U of M (BA 1993, MFA 2007), Mike Rollin worked as teacher, interpreter, and community organizer, and for one luminous night, as a Buddhist televangelist. He's had poems in Puerto del Sol, Water~Stone, Bombay Gin, Northwest Review, Atlanta Review, and elsewhere. He lives in Minneapolis in fabulous Powderhorn Park, and serves the urges of art and community on the board of the Powderhorn Writers Festival.
______________________________________________________
mnartists.org is a joint project of the Walker Art Center and the McKnight Foundation
Membership on mnartists.org is FREE. Find step-by-step instructions for how to join and how to use the free resources available on the site. If you need assistance, contact Will Lager at info@mnartists.org. Any Minnesota resident is eligible to participate in mnartists.org's mnLIT competitions for poetry and fiction; there are no entry fees, and writers at all levels of skill and experience are welcome to enter work for consideration by a revolving panel of established authors and publishing professionals in mnLIT's blind adjudication process.
______________________________________________________