mnLIT presents: Heather Goodman
Heather Goodman's mnLIT-winning short story, "Raccoons," was selected by author Diana Joseph for the 2009 cycle of mnartists.org's literary series, miniStories.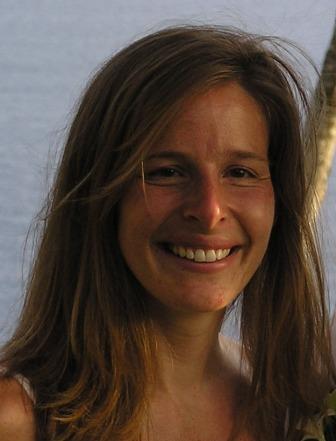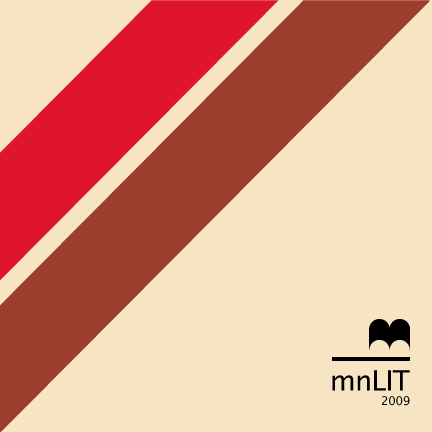 Raccoons
The raccoons, a mother and her young, came the night of the letter, howling and screeching.
This time they'd figured out the lock on the smokehouse door. Only a simple turn of a wooden handle, but the animals had never broken in before, and the meat was wasted. They'd climbed slate chinked walls, torn sausage links from drying rods and venison jerky from shelves. What they hadn't gnawed, they'd covered in ash, tossed to the coals, annihilating even this little bit of something.
Mac caught them, one at a time, for six nights straight. He used the same Havahart trap he always used for pests even his family wouldn't eat, capturing one adult and five teenagers. Instead of releasing them, as he'd done before being drafted, he put them, one each morning, in a trash can, dropped in a rag soaked in ether, and clamped the lid on the can. He sat on a log and waited, crutches beside him, plaster of Paris cast extended in front of him, not cleaning his shotgun, not sharpening knives, not ordering supplies for the family smoked meat business, not anything.
When each raccoon stopped thrashing, nails no longer gouging, tail no longer thwapping, Mac removed the lid and dumped the can upside down. From the tin of ether, he dampened another white rag. He reached under the garbage can and pulled out the stunned raccoon. The ether in the trash can would have killed the animal, but Mac cradled the raccoon anyway, a white rag to its face. An unnecessary step. Like the army. He could have gotten out, maybe. At least, he could have applied for a marriage deferment. But then he would have been forced to stay — would have been locked in. To June. To the baby. To a business he never had a chance to leave.
When June let him put his hand on her bulging belly, he'd called the baby "Hero," to complete the illusion Mac had been saved. He'd continued the sham until the letter.
Just three weeks since his would-have-been unit arrived in the jungle, Mac ripped open the air mail envelope, surprised and pleased Eddie remembered him even though Mac wasn't with them. Eddie's words, all slanted caps on paper nearly as thin as tissue, spelled out the reason for writing: Dimestore and Bibs were dead. Eddie's script rankled: "That jeep was the best damn thing that ever happened to you."
That night he began to kill the raccoons, one at a time.
Now, for the sixth night in a row, he kneeled, covered a raccoon's pointed nose, damp dirt bleeding into his knees. The young raccoon, no larger than a rabbit, didn't move, the ether potent. But the animal's body was still warm, and when Mac palmed its grey body, he could feel its thin bones, its still weight. With the white handkerchief, he covered the raccoon's pointed nose, bent the silken whiskers, saw his reflection in its onyx eyes, and recognized who he'd meant to be.
______________________________________________________
Juror comments: This short story was selected as a 2009 mnLIT/miniStories winner by author Diana Joseph, who says, "In Raccoons, by Heather Goodman, Mac, a war vet, traps then kills the family of raccoons that broke into his smokehouse. The story is a meditation on war and survival, on heroics and cowardice and loss. The writer is good with metaphor: animals howl and screech, but people don't speak, revealing the limits to human communication. The idea of entrapment is important, too: Mac snares the raccoons in a trap then contains them in a garbage can; this parallels with Mac's feelings of being 'locked in' by the army, but even more by his marriage, his child, his responsibilities to others. Mac's isolation becomes especially powerful in the image that ends the story."
About the author: Heather Goodman was motivated to pursue writing after attending Bread Loaf Writers' Conference for poetry and working as a Mentor Series award-winner in fiction at the Loft Literary Center. She has been published in Speakeasy Magazine, Whistling Shade, Minnesota Monthly, and The Crab Orchard Review. Most recently, she was named the Chicago Tribune's Nelson Algren Award winner. She is currently at work on a collection of short stories and a novel. Visit her websites for additional information and to read more of her writing: www.heatheregoodman.com and http://www.mnartists.org/Heather_E._Goodman.
______________________________________________________
mnartists.org is a joint project of the Walker Art Center and the McKnight Foundation
Membership on mnartists.org is FREE. Find step-by-step instructions for how to join and how to use the free resources available on the site. If you need assistance, contact Will Lager at info@mnartists.org. Any Minnesota resident is eligible to participate in mnartists.org's mnLIT competitions for poetry and fiction; there are no entry fees, and writers at all levels of skill and experience are welcome to enter work for consideration by a revolving panel of established authors and publishing professionals in mnLIT's blind adjudication process.
______________________________________________________