mnLIT presents: Deborah Girdwood
"I Went Out on a Cliff" by Deb Girdwood was selected for the 2010 cycle of mnLIT by our full panel of miniStories flash fiction jurors: Alexander Chee, Daniel Handler, Heather McElhatton, Kevin Larimer, and Dennis Cass.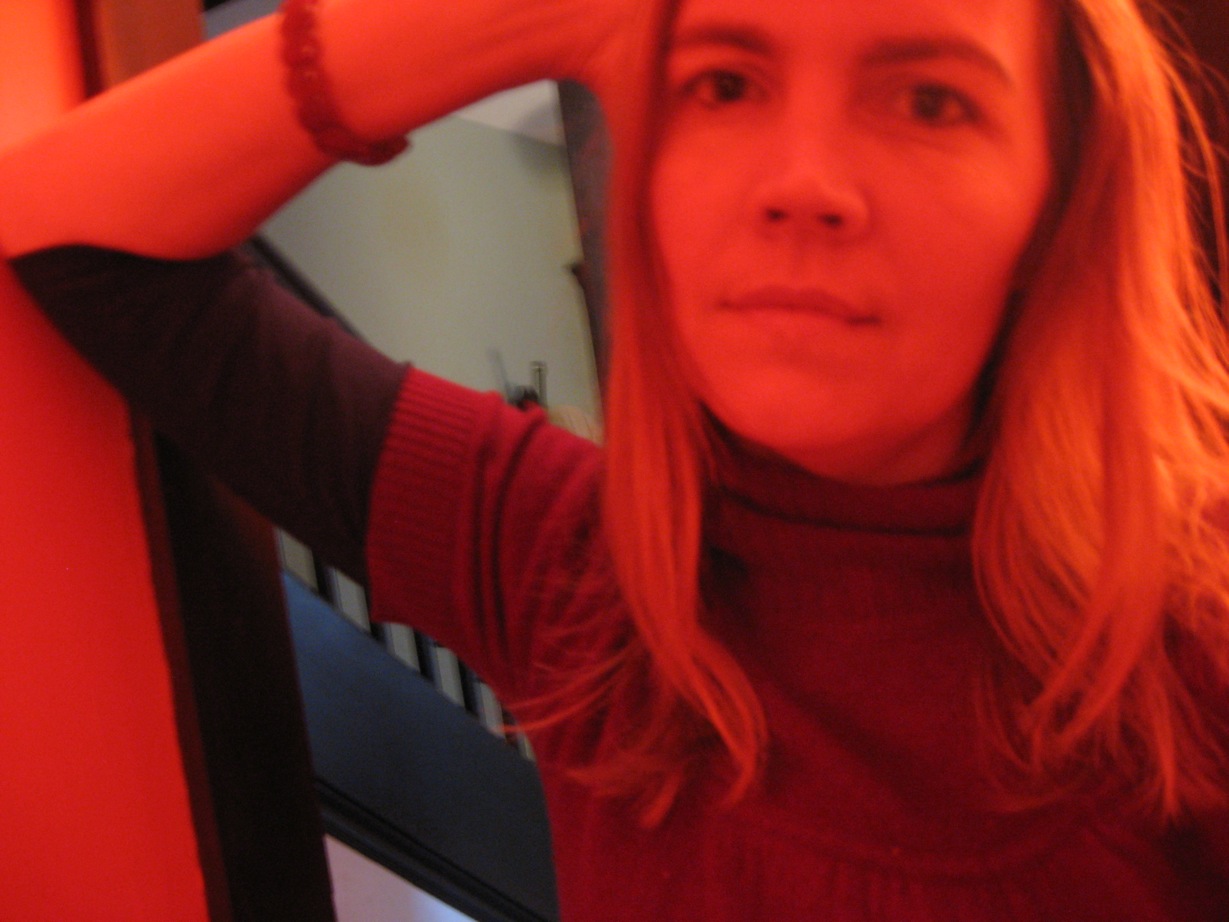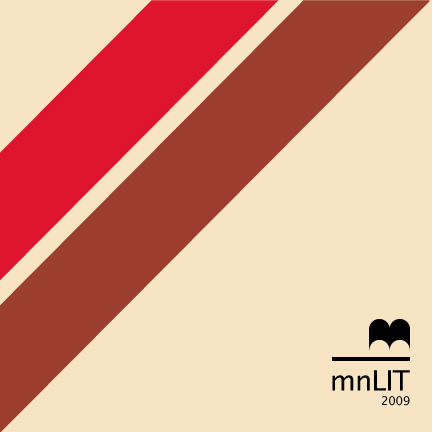 I Went Out On A Cliff
At dawn, I discovered someone beside me. I sat up, bruised from sleeping on the ground. He looked like he'd been squinting at the horizon for a while, angry. I assessed the situation and quickly figured I could gather my things and slip out of the sleeping bag in about ten seconds, and run for the car. My knees got stuck in the snug REI cocoon. I had no option but to relax.
He asked for a cigarette, and I saw then that he was just a kid. We smoked, which did little to help the bad taste in my mouth, the clammy hands. The cool morning air had a fine spray to it.
"Will you have sex with me?" he asked.
"Um, no," I answered, "I'm married," as if that was the best reason not to bed an angry under-aged stranger, on a cliff overhanging the Pacific Ocean.
"Where's your husband?"
"How old are you?" I quizzed.
"Sixteen," he replied, "still a virgin."
"Well, that's still pretty young," I assured him.
"My fucking girlfriend won't let me," he explained.
"You know, I'm sure there's a girl your age who is probably really interested in sex," I said like my idea of a guidance counselor.
"No." He was pretty clear on this. "Not around here."
"Sure there are. That's ridiculous," I assured him. Further tortured, he kicked a rock over the edge. We couldn't hear it; it was a long drop. I started to gather up my things.
"I'd be really good you know. You should let me." He said, exhaling to the side like a pro.
"I'm sure," I laughed, "Listen, I'm almost twice your age. That's gross."
"It wouldn't be gross," he stated.
I couldn't even imagine taking my hood off, my hair was plastered to my skull. I started up the path to the parking lot. I looked back at him once more, sitting there on the edge of the cliff, out of concern. He took this look as encouragement and followed.
"I know all about the button," he said smugly.
"The button?" I asked, walking backwards towards the park gate.
"The magic button every woman has. I know all about it. I can prove it," he pleaded after me.
"The button," I wondered aloud, opening my hatchback. Before I shut the door, I told him, "You know, that's good that you know about that, that will definitely help you when you find the right girlfriend."
"Yeah, right," he persisted, imploring, "Will you hug me?"
"No," I told him, "I've got to go, for real. My husband's…waiting for me," I lied.
"Can I get a ride?"
I dropped him off at the McDonalds before the on ramp to I-5. It was a short ride, but I'd managed to tell him all about my marital problems, and even cry; he was a good listener. Afterwards, he rapped a little. That was his hobby. The lyrics were filthy.
______________________________________________________
About the author: Deb Girdwood writes flash fiction stories inspired by imagined scenes from films and memories. She writes at home, after work, while her children are talking to her. She is a proud resident of the Whittier neighborhood. She is about to get married to an amazing painter.
______________________________________________________
About the jurors: Deb Girdwood's piece was selected as a 2010 mnLIT finalist by an all-star panel of flash fiction judges — Alexander Chee (The Queen of the Night, Edinburgh), Daniel Handler (Lemony Snicket series, The Basic Eight, Watch Your Mouth, Adverbs), Kevin Larimer (editor of Poets & Writers), Heather McElhatton (Pretty Little Mistakes, Jennifer Johnson is Sick of Being Single), and author Dennis Cass, who served as lead juror in mnartists.org's 2010 miniStories competition.
______________________________________________________
mnartists.org is a joint project of the Walker Art Center and the McKnight Foundation
Membership on mnartists.org is FREE. Find step-by-step instructions for how to join and how to use the free resources available on the site. If you need assistance, contact Jehra Patrick at info@mnartists.org. Any Minnesota resident is eligible to participate in mnartists.org's mnLIT competitions for poetry and fiction; there are no entry fees, and writers at all levels of skill and experience are welcome to enter work for consideration by a revolving panel of established authors and publishing professionals in mnLIT's blind adjudication process.
______________________________________________________