mnLIT presents: 2010 miniStories grand prize-winner, Hillary Wentworth
Read Hillary Wentworth's victorious flash fiction, "146.9 Volts," selected as the 2010 miniStories grand prize-winning submission by our full panel of fiction jurors: Alexander Chee, Daniel Handler, Heather McElhatton, Kevin Larimer, and Dennis Cass.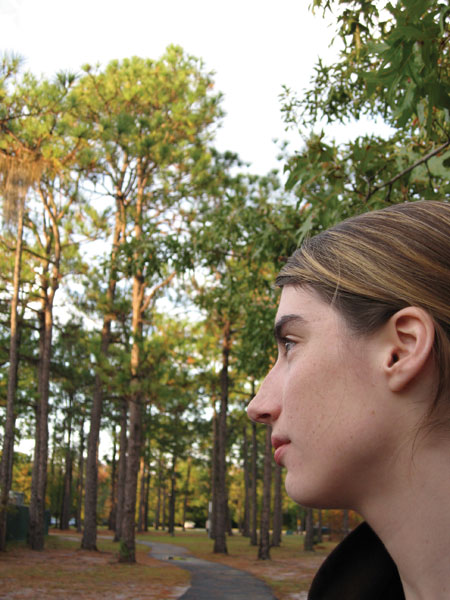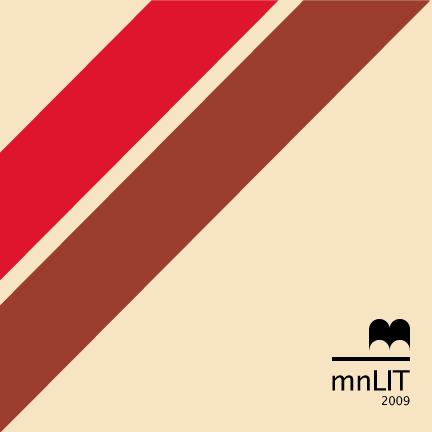 146.9 Volts
As a child, my father ran into open fields at the first sign of storm. Muddied grass of stickball games at his feet. He let the rain soak his clothes, his face. "I dare you," he yelled to the sky. "Hit me."
And it does, though years later, and not in an open field but the shelter of home. I'm wondering when they will come for me, my father writes in a letter. I've been followed, phone-tapped, checked on by the APT. Something hatches in his mind.
Every other day he goes to the hospital, 146.9 volts in the brain, 28-second seizure. To make things right by sparking him again and again like Pavlov's dog, like a rubber band on the wrist of an anxious woman, snapped at each nervous thought. The nurses write, Patient orients to place and person. How long does this go on? And still the thoughts linger, grow into the citrus he tastes on his tongue after each procedure.
My mother is warned: memory loss is a side effect, though usually temporary, largely temporary, most often temporary, the doctor says, in a voice that sounds familiar.
A muggy July rolls in and stays. Above the house, electrical storms are churning. On the counter, a half-eaten orange rots. My father is out on the back porch, sitting in a metal folding chair. He's looking up. The sky has opened, but not for rain, only for tight snaps of lightning. After a flash, its imprint stays there, hovering for a few seconds, then disappears.
Tucked inside The Encyclopedia of Prediction are detailed maps my father drew of other worlds: Gethel Desert, Normare Swamp, Medea Ocean, Tor Forest, Urikan Mountains. A person makes a map to remember, to find his way back. My father's autopsy will reveal black gaps in his hippocampus, the source for spatial recognition. In the years following my father's death, I will return to the book often, to look over the places he lost.
______________________________________________________
About the author: Hillary Wentworth studied creative writing at the University of New Hampshire, the Salt Institute, and the University of North Carolina at Wilmington, where she received her MFA. Her work has appeared or is forthcoming in Black Warrior Review, Caesura, and the Fourth River. Hillary enjoys reading, traveling, hip-hop dancing, and roller skating, among other pursuits. As a new resident, she is excited about all things Minnesota.
______________________________________________________
About the jurors: Hillary Wentworth's piece was selected to receive the 2010 miniStories grand prize by an all-star panel of flash fiction judges — Alexander Chee (The Queen of the Night, Edinburgh), Daniel Handler (Lemony Snicket series, The Basic Eight, Watch Your Mouth, Adverbs), Kevin Larimer (editor of Poets & Writers), Heather McElhatton (Pretty Little Mistakes, Jennifer Johnson is Sick of Being Single), and author Dennis Cass, who served as lead juror in mnartists.org's 2010 miniStories competition.
______________________________________________________
mnartists.org is a joint project of the Walker Art Center and the McKnight Foundation
Membership on mnartists.org is FREE. Find step-by-step instructions for how to join and how to use the free resources available on the site. If you need assistance, contact Jehra Patrick at info@mnartists.org. Any Minnesota resident is eligible to participate in mnartists.org's mnLIT competitions for poetry and fiction; there are no entry fees, and writers at all levels of skill and experience are welcome to enter work for consideration by a revolving panel of established authors and publishing professionals in mnLIT's blind adjudication process.
______________________________________________________