Marianne Combs: Slow Tending Bears Fruit
On resiliency and service, uprooting a career, and lifting up others' voices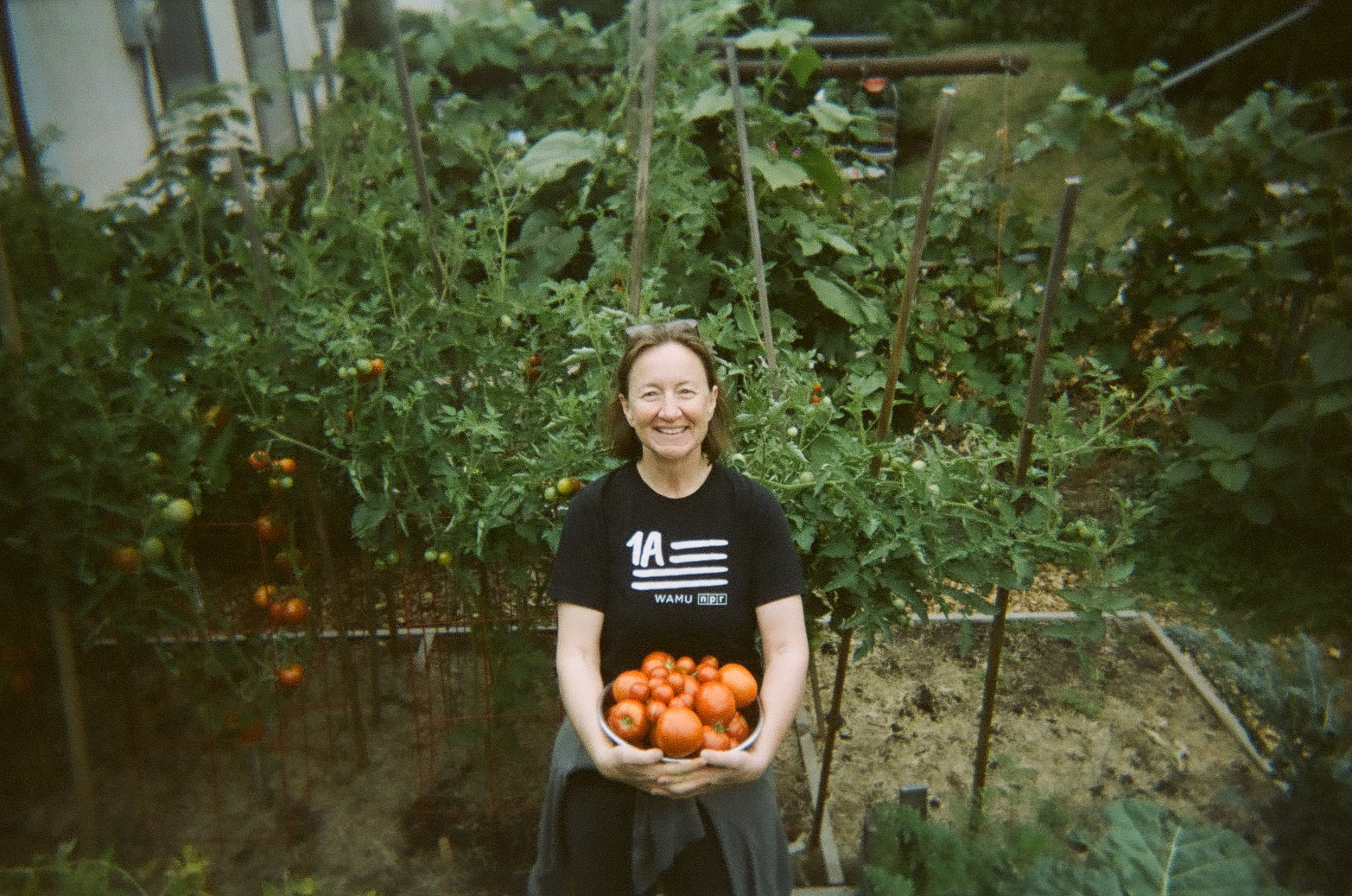 Over the pandemic, Marianne Combs remodeled her front patio area into a four-season porch, something that had been in need due to wear and tear on the old porch. She sat in the beautiful new space in late autumn with scones and tea in front of her, noting that for the first time in the decades that she's been making this recipe, she ruined the first batch by mistakenly putting in baking soda instead of baking powder. The seasons of Marianne Combs' life are constantly changing, much like the view from her window. After bearing small or no fruit at all due to disease, she uprooted an old peach tree from her front yard and replaced it with a new one. The new plant will take years of nurturing before anything will come to fruition, but Marianne is patient.
Her new work as the News Director with Georgia Fort at BLCK Press runs parallel to how she nurtures the work she does, guiding creators as they, literally and figuratively, find their voices. Her shoulder-length red hair loose around her shoulders, she took a sip of her tea before sharing, "I'm a contractor. I'm a freelancer now, and I have a lot of different jobs that support me in different ways, but this is my passion work. This is sort of the core of the work that I'm doing. I just want to see Georgia succeed, and I want to see these young women that I'm working with in the newsroom succeed. It's just really about using the experience I have and the skills I've gained, and transferring those by putting in the time and training to support the young people and to help expand Georgia's platform in the process."
The goal is to give these young BIPOC women, who range from high school to early 20s, really intensive training and a taste for the newsroom, so when it's time for them to look for roles and begin their careers, they will have experience with pitching, writing, videography, recording, post editing—anything that makes them self-sufficient in their work.
The work Marianne does now is an extension of Radio Camp, a space that was created by an MPR (Minnesota Public Radio) colleague of Marianne's who passed away in Combs's time at the organization. Marianne wanted to put her time to good use and amplify the voices of young people. It was really through that work that she became inspired and found joy in how she can make space for others. At Radio Camp, young people would sit down with mentors and have a wide-ranging conversation, then consolidate and put it on the air as an hour-long program. The time dedicated to the camp was a small window, but it was important to Marianne to make these connections and build trust.
In her 23-plus years as an arts reporter for MPR, the lens through which she saw her work shifted. Marianne didn't want to simply view art as just pretty things to look at. She saw art as a way to share stories and, most importantly, to shed light on injustices that may be overlooked. She said, "When I was reporting, I didn't want to be reporting on art for art's sake. We have this amazing scene of artists and activists, and they're discussing things and they're imagining things in really creative and compelling ways. I wanted to use my work to elevate those conversations and say, 'Hey, look at what they're talking about. Isn't this interesting, what they're doing over here? You should pay attention to this.'"
Some days it was hard to be a cog in such a large organization like MPR. Making big changes can be difficult and take a lot of time. She said, "I think it's really hard to shift the culture of an old, large institution. It can be done. I'm quite certain it has been done, but it's not easy, and it takes a lot of will across the board. It also takes an engaged and willing board as well as upper senior-level management. When you're in a small company, you're so nimble. It's so much easier to create that kind of culture shift and to create the culture you want from scratch than to try and transform a pre-existing culture."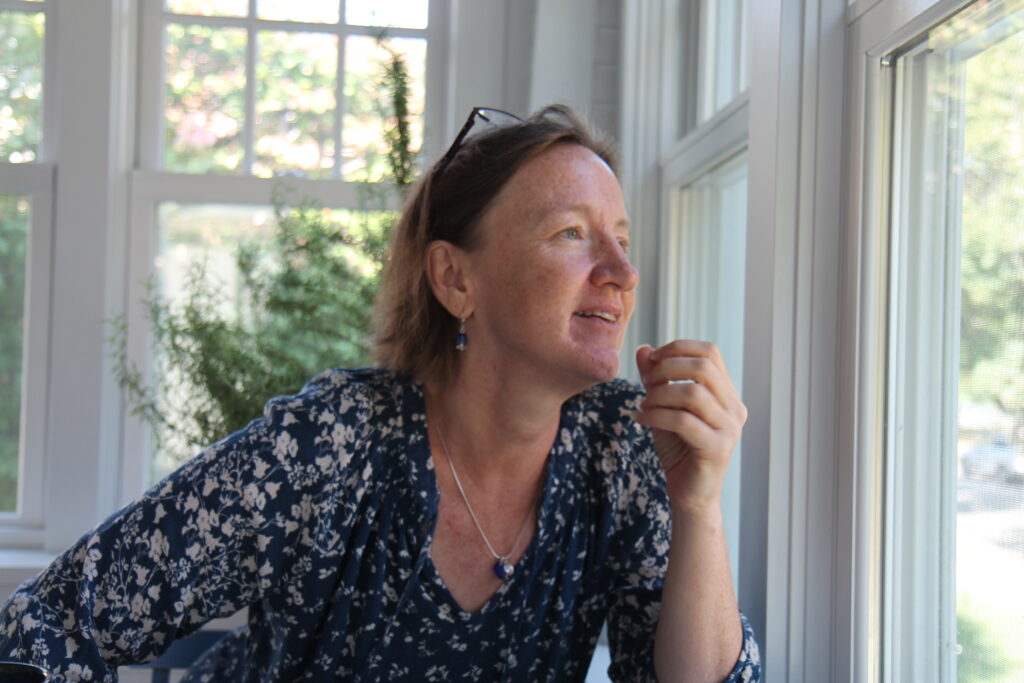 Growing up, Marianne has always had her work cut out for her. She refuses to be seen as the hero of the story, but that's essentially what she evolved into. She grew up in Southern California surrounded by rich families, but her family was poor, despite being related to the Sepulvedas, whom the Avenue is named after. After her father passed away when she was 12, Marianne found resiliency within herself to fill in a lot of roles in the family that needed tending to. She said, "I have no resentment over having to step up when my father passed. If anything, it makes me feel a little bad that I'm actually a stronger person because my dad's not here. What I wish for everyone is resilience without ever having had the need to be resilient."
That resiliency once again came in handy when, after over two decades at MPR, she resigned from her role as Arts Reporter and all eyes turned to her. Her career had weighed heavy on her for so long, and extracting "Marianne the reporter on arts" from "Marianne the person" took a long time. She said, "I don't know how to express, at my core, just how grateful and moved I am by that support I received when I left. When I left MPR, the public response and support was so overwhelming and humbling, and it's the biggest gift I've ever been given. To feel that people saw me, and that they heard me, and that they heard these women, and they understood immediately, and that there was no doubt about it made me understand the weight of leaving. But I knew I had to go."
When immersed in a traumatic space, humans often forget how stress can affect the physical and mental self, and handing in her resignation was like letting out a long-held breath. Marianne said, "My body responded to leaving in a good way, and to me that confirmed that I was doing the right thing. My blood pressure dropped 15 points. I don't think I realized until I left just how hard I'd been working, and for how long, and how exhausted I was. Brian, my husband, would say, 'Just rest,' which was such a gift. So for six months, I did not work. I did not look for a job. I just focused on things around the house. I slept, I cleaned, and I read, and it was a gift. Obviously there were parts that were painful, because I found out that some of my colleagues felt that I had abandoned them, and that I made them look bad. I'd lumped them in with other people, and that was never my intention. I was focused on eight women who were being treated as less than and whose story was being minimized. I was put in a situation where it was very clear to me that the story was not going to be given the treatment that it deserved, as it was with past work. I have a strong sense of personal ethics and if that means I ended up being in uncomfortable situations sometimes, I'm okay with that."
Despite the perception of her resignation, Marianne doesn't hold any resentment towards her former employer. She continued, "I really do want the best for MPR. Some people may say, 'Well, you've got a funny way of showing it,' but I really want MPR to succeed and thrive. Because it's my dream job. It is where I always wanted to work, and I loved being there. I loved my work, and I loved the potential of MPR."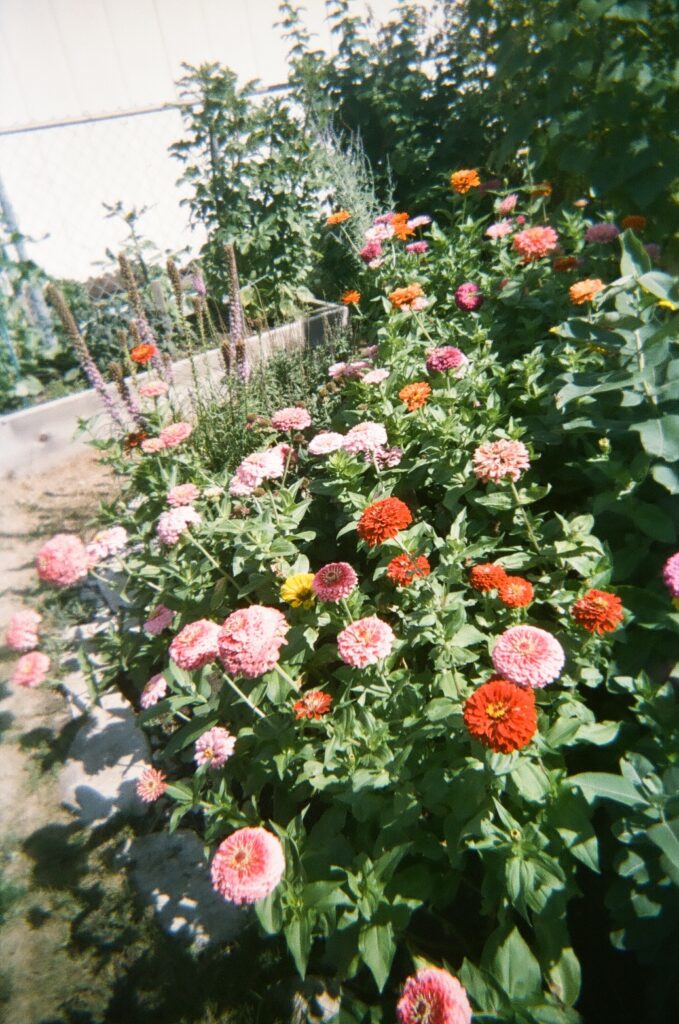 For as long as she has lived in her little house in Midway St. Paul, Combs has turned to gardening to create a new channel of solitude outside of work. She has used it to feel connected to the earth, to each moment, and to the changing of the seasons. It also enfolds her love of cooking. Her mother had a vegetable garden when Marianne was growing up, and she remembers her mother trading loaves of bread for zucchini from her neighbor who also tended a garden.
The intention was to have a rose garden along with tulips and lilies, but her mother urged her to plan a little 4'x4' bed for kitchen herbs by the back door, and it took off from there. Instead of a flower garden, her relatively small backyard these days is thriving with raspberries, beans, and herbs in mid-summer, and tomatoes, onions, grapes, sweet potatoes, and zucchini in late summer into autumn. There is still space for flowers, but it's confined to zinnias that take up a smaller footprint than intended. Just off the patio, there are also two small plots for herbs like her mother suggested. It's not all Marianne's doing. Much like a lot of the work in her life, after tending to something, she passed along her space to someone else to help it thrive. The year after she and Brian married, he said, "You know, I had a lot of really good meals and I didn't do anything in the garden. I watched you out there and weed and water and harvest. I'd like to help you out." He was a natural at tending to the garden, since he had grown up on a hobby farm. She shared, "As evidenced when I left my job, he's so good at supporting me and being grateful for what I do. We've supported each other through rough times, but the rough times were never between the two of us. I have that knowledge of having lived through the pain of losing someone, and watching my mom devastated by losing her husband. I have a real sense of how precious and how ephemeral a marriage can be. For that reason, I just am so appreciative of Brian and of every day with him. I absolutely recognize that what we have is something special and unusual."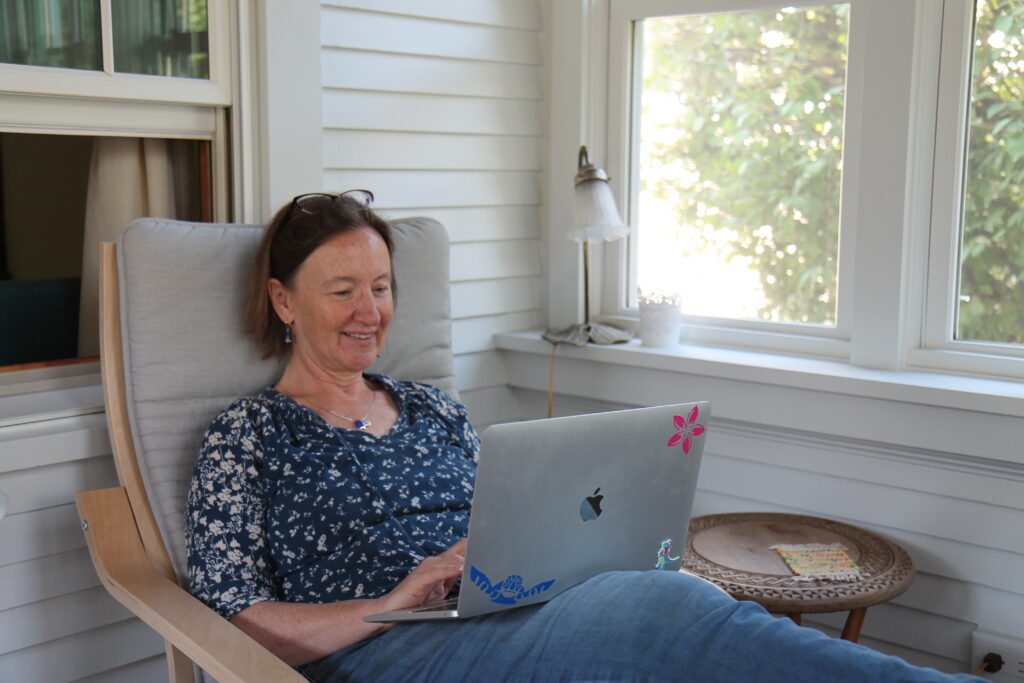 When it was time for Marianne to look for work again, she itched to get back into the newsroom and reporting. It wasn't until she was well-established in her career at MPR did she encounter something that changed how she reported, and it most likely influenced her current work at BLCK Press. She said, "I had been the arts reporter that was going out and covering all of these artists of color in the work that they were doing. I remember one time, I think it was Tish Jones who said on Facebook, 'We need our own people telling our own stories.' I just sat with that and it gave me pause. Ideally I would love to think that I knew that, but trust me, I did come from a place of deep ignorance and privilege. I remember just sitting there and thinking, 'Yeah, my having this role, as much good as I think I'm doing by telling all these stories, how much better would it be if it was told by somebody from the community?' So I really think that this next phase in my career is about doing that. I spent the time trying to do my best to lift up other people's voices, and now I'm training a new wave of journalists to do the same thing, but for their own communities and with a position of expertise that can only come from being of the community."
Combs decided her role was to be in service to others. It's a role she's played in many spaces in her life, from her work with Radio Camp to giving space to a (secret) group of women arts journalists that began meeting in the basement of WA Frost. This comes from a woman who in 2020 was named Journalist of the Year by the Minnesota chapter of the Society of Professional Journalists for her work covering the Children's Theater sexual abuse that happened decades prior. The privilege of a long career in journalism was laid out for her, but she walked away to give voice to others.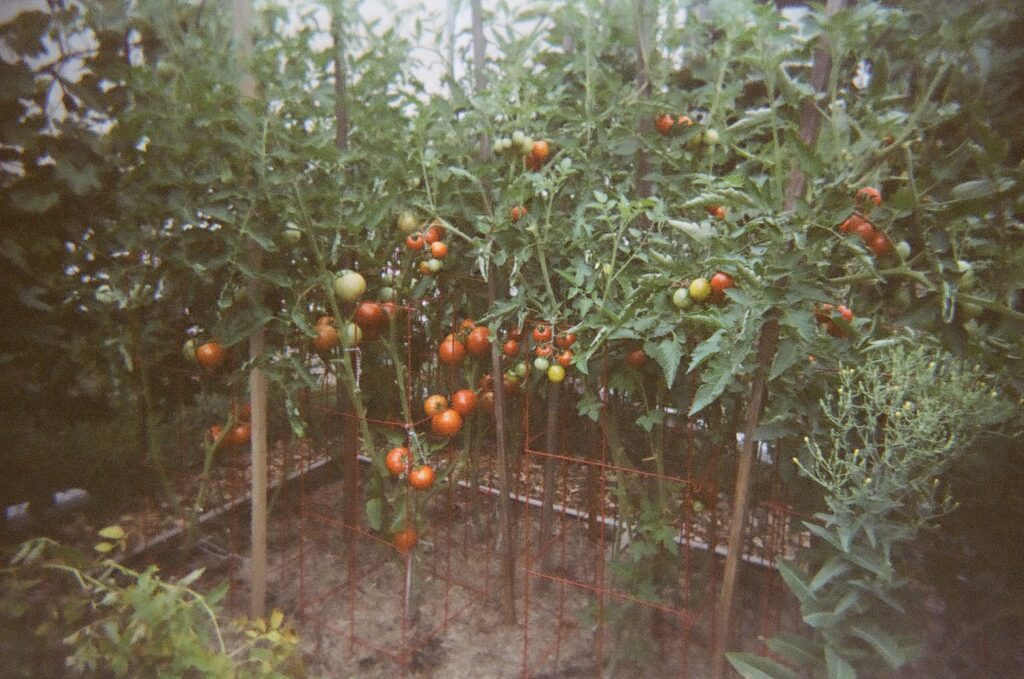 As the morning grew longer, she shared the parable of the long spoons. The story depicts two versions of a banquet, one in heaven and one in hell. In the latter, guests only try to feed themselves and can't because the spoons are too long. In the former, they feed each other and thrive. Unlike the movies, in real life, there are no villains and good guys. We are all trying to navigate our way through life the best way we know how, and unlike a movie, the critical point of no return is not where the story ends.
"I'm really proud of the diversity within those six women at BLCK Press. This is a platform that can lift up a multitude of stories, and there's a lot of intersectionality in communities of color and we want to honor that. I do get asked a question, 'Isn't it problematic that you're a white woman as a News Director of BLCK Press?' I'm like, 'Absolutely, it is.' My goal, my hope, is that we get the BLCK Press newsroom up to a place that is sustainable, financially and programmatically sustainable, and that we train somebody in to replace me, then I can step out. Really, for me, this is about using my privilege and equity and skills to help establish the position and establish the project, but then to step out and allow a person of color to take over, so they don't have to do the labor of creating something with no resources. So much of journalism is grounded in perfection or things that are unhealthy like this. Oftentimes it's needless competition of who has to be first with the story and get the scoop. It doesn't need to be everybody going to the same tired story that we've heard how many times before? That's what I love about this work, because I'm hearing stories I've never heard before from these women, because I don't assign them. If we can get to a place where Black and Native women are doing really well in society, everybody will be doing really well. I also realized that that might not happen in my lifetime. The needle moves in small increments, so I have to be okay with that."
For a person with such a strong sense of ethics, Marianne seems very comfortable with ambiguity in other areas. She said, "I'm very comfortable with the ambiguity of, 'Why are we here' and whether there's a God or not? I'm okay with knowing that some problems will not be solved in my lifetime. If I can just feel like I've contributed something and that things are better than when I got here, then I will be very happy. Immediate results are not reality-based. I truly believe there's such a thing as 'having enough,' and everybody's version of enough grows as soon as they get to the next level. It's like, 'Oh, just a little bit more than this,' then it's, 'Just a little bit more.' But—I don't know—I feel wealthy. I live in Midway in my little bungalow with my husband and I don't need more than this. This is plenty."