FRINGE SHORTS: "Nucleus…and Other Cell Bodies" by Kelly Radermacher
Playwright phillip andrew bennett low was really excited to see a Fringe show mixing dance and science -- turns out "Nucleus... and Other Cell Bodies" isn't quite as straightforward as all that.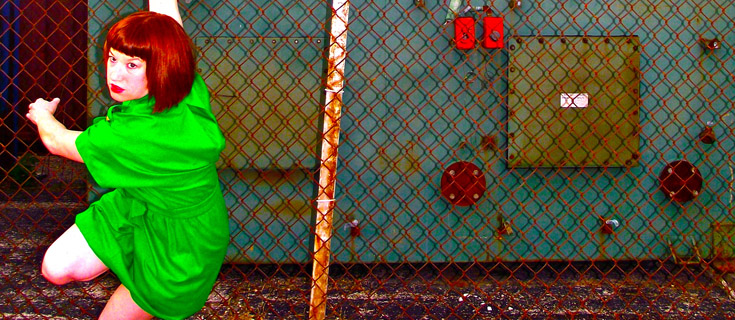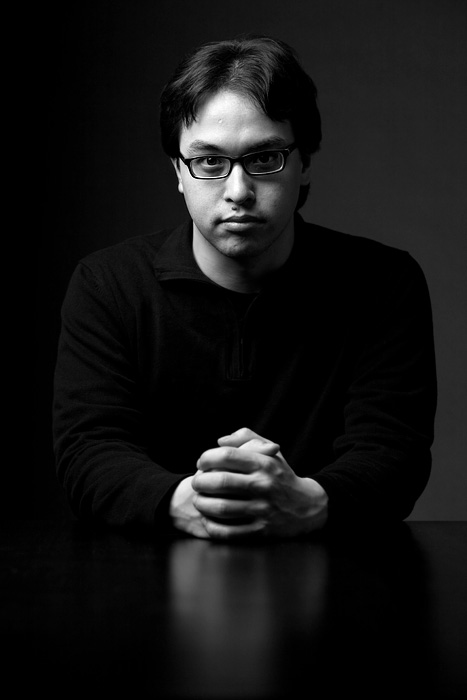 SO LET ME ESTABLISH IMMEDIATELY that the dancers in Nucleus… and Other Cell Bodies by Kelly Radermacher all appear to be quite competent, executing and synchronizing their athletic movements efficiently. I want to establish that, because I'd rather move onto an area I find a lot more interesting — how I interfaced with the show.
See, this show leapt out at me, primarily, because I'm a big ol' science geek and, based on the title and description, I was expecting something more literal than it turned out to be (particularly with its "appropriate for ages 7 and up" tag). So, I spent the first chunk of the performance approaching it as a puzzle: looking for patterns I recognized, trying to figure out which movements represented which subatomic process. And while there were a handful of "Oh, cool" moments where those two things snapped together, there were a lot more that skewed toward "So, I guess that could represent, like – an electron? Maybe? I dunno. Yeah, we'll go with that. Then, uh…". Because of that, my experience of the show was mostly an exercise in frustration.
I found it a lot easier to engage, in fact, when I completely let go of the stated conceit of the show and simply started viewing it as a series of movements through space, when I stopped thinking of this as an illustrative enactment and instead, as modern dance, vaguely inspired by scientific principles. But even then, I couldn't let go of the nagging concern that I was missing something important.
This raises, to my mind, three distinct possibilities that might have increased my enjoyment:
They could have drawn their parallels more clearly, possibly with text (i.e. "dumbed it down" significantly, which is a suggestion that I always loathe making);
They could have altered their marketing material to reflect the more abstract nature of the show, though it would probably have cost them audience; or
I could have pulled my head out of my ass and simply accepted the show for what it was, instead of trying to hammer it into my pre-existing expectations.
One more point that I'd like to emphasize is that the fundamental inhumanity of the processes and elements central to the show's concept presents, I think, an additional barrier to accessing the action: There is intensity to the performers and their movements, but that's not the same thing as readable human intention, which is often an important through-line for me in following modern dance. This is intensely abstract stuff.
______________________________________________________
Related performance links and information:
Nucleus… and Other Cell Bodies choreographed by Kelly Radermacher has two remaining performance times, Tuesday, 8/7 and Wednesday, 8/8 – both shows are at 8:30 pm at the Southern Theater in Minneapolis. Find reviews, ticket info and more on the Fringe Festival website: www.fringefestival.org/
Check back on the homepage regularly throughout the Fringe Festival, August 2 – 12, for more short reviews on mnartists.org, sent in from our intrepid performance critics on the scene.
______________________________________________________
About the author: phillip andrew bennett low is a Chinese-American playwright and poet, storyteller and mime, theatre critic, and libertarian activist. His performances have won acclaim at such varied venues as the Minnesota Renaissance Festival, Spirit in the House, FoolFest, and the Chicago, DC, Indianapolis, Iowa, and Kansas City Fringe Festivals — even as far as Melbourne, Australia. At the 2007 Minnesota Fringe, his hit one-man show Descendant of Dragons was the bestselling show in its venue and awarded a coveted Fringe Encore slot, while his storytelling performances have been nominated for awards by local website FringeFamous for three years running. He is the co-founder of the Rockstar Storytellers (for which he served as Chair for the two years that position existed) and was founder and producer of the touring theatre troupe Maximum Verbosity.
He can be seen at this year's Minnesota Fringe Festival in his own solo show Fear and Trembling.