DESIGN: 11 Ways to Design a Freelance Lifestyle That Works for You
Freelance designer Karen Kopacz (proprietor of Design for the Arts and founder of "Mental Contagion") offers her hard-won tips for crafting a freelance business that works for you.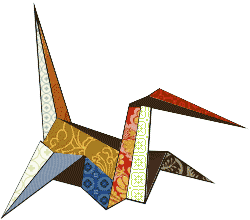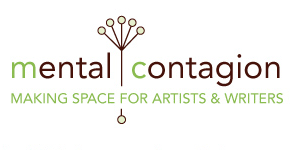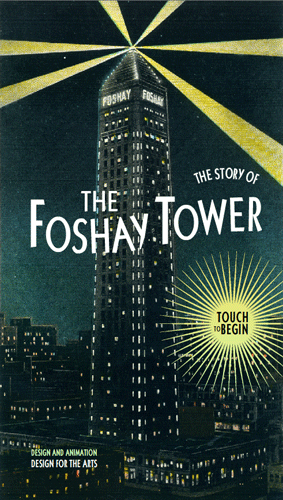 FREELANCE PROFESSIONALS WEAR A LOT OF HATS. It's a challenge for anyone who is self-employed to find the right balance in process and flow, but we can design business models that work with our personal and professional rhythms and strengths. We freelancers just need to get creative with our strategies and design our work lives to support our goals. The world around us is rapidly changing, and the work models we grew up with are becoming obsolete. We are all part of shaping these new ways of working—a good thing to remember when the going gets tough.
1) Make informed decisions that align with the kind of lifestyle you want.
Decide what is important to you, and make decisions that support those things. Start by designing a lifestyle that suits not only where you are now, but that also best supports where you would like to be. What are your priorities, your ambitions, your logistical needs? Is it important to you to become expert in a particular competitive field? Do you need to work flexible hours? Do you shine when you work in a social environment or are you more comfortable working solo? Is it more important to you to make the big bucks, or do you put eating dinner with your family or being able to travel at a moment's notice first? Decide what your priorities are. There will, of course, be compromises and conflicts, even within your own list, but consciously choosing what you most value, early on, will set the tone.
2) Embrace the process of designing the life you want.
You may need to make a lot of sacrifices in the beginning. Lifestyle shifts take time and focused energy. Be patient, positive, and pro-active. Read interviews with successful professionals of all kinds who have crafted unique work/life arrangements for themselves. Talk to other professionals that you think are good role models for the kind of life you want to build. Find ways to bring your personal interests into your business, even if you aren't ready to take large leaps in shifting the structure of your work arrangements. Organize an event that incorporates the kind of clients you want, start a blog, host a party and invite people you admire, or do a little volunteering.
3) Create a business strategy that attracts the clients you want.
Graphic and web design opportunities are everywhere. There is no shortage of businesses you can partner with or which have a specific focus you, as a designer, can integrate into your work plans. Research what's out there, if you haven't found your niche. As you get the lay of the land, set a plan in motion for acquiring any additional skills you may need, whether that means attending seminars or going back to school. This can be a long- or short-term aim; your commitment simply to making progress is the first step in choosing the kind of work you want. When you start getting clients whose job offers are a good fit with what you want to do, highlight the resulting work in your portfolio, and use those experiences as benchmarks as you strive to attract more work from that sort of client-base.
4) Learn the art of schedule management.
Setting your own schedule is one of the coveted benefits of freelance life, though many who are self-employed work ridiculously long hours. It's important to plan your work schedule, as well as some personal time, and to maintain a good work ethic about balancing it all out. Scheduling 30 minutes of exercise or yoga each morning can really help energize your workday. Try to start working at the same time each day. Make sure your clients can reach you during common work hours, even if your schedule is more flexible. Return calls as soon as possible if you miss a client because of meetings or breaks.
5) Balance work life with face-to-face social interactions.
If you work on your own, freelance life can get lonely, especially if you also live alone. Find ways to collaborate with copywriters, illustrators, developers, and your clients. Have meetings outside of the house when your energy starts to get low. Pull yourself together and get out there for a walk in the morning or at lunch. Join monthly, weekly or daily group activities like yoga or a book club. On the other hand, if you already have a family or an active social life, working solo may offer you a welcome, quiet refuge. The bottom line is, finding creative ways to balance your work life and your personal life is essential, but it's trickier than you might think when you're your own boss.
6) Develop strong boundaries.
Setting boundaries is the foundation for creating a work life that suits you. It''s your job to gently and confidently guide clients so that they're working within your model, without making your clients feel as if they're an inconvenience to you. Go ahead and offer your clients options, but be sure that the work you take on fits within your schedule, too. This will be much easier to accomplish if you make your scheduling needs and policies very clear, up front; it's much more difficult to negotiate those things later in the process. Working in some niche markets may require that you adhere to timelines that are less flexible. Knowing which fields afford you greater/less control of your time can help you determine where to focus your energies. You'll have to make some decisions. For example, if you prioritize setting your own schedule, you'll probably not want to pursue editorial design work, since publishing usually operates within fairly rigid timelines.
Pricing your services appropriately can also help set these boundaries. Let clients know that there will be an extra fee if they need you to rush a project. This will deter clients from abusing your time. At least if there really is an urgent need to rush a project, you'll make some extra money.
7) Be ethical and fair, and price accordingly.
Deliver work that exceeds your clients' expectations whenever possible, but be sure that your pricing structure is set up to take care of you. Thoughtful pricing is the key to attracting the right kind of clients; those initial arrangements define your clients' future cost expectations. If you price your work too low, savvy companies will assume you are inexperienced. Pricing your services too high can eliminate desirable niche markets. To calculate how much to charge for specific services and to come up with a fair hourly rate, refer to the Graphic Artists Guild Handbook, "Pricing & Ethical Guidelines."
8) Nurture your relationships.
Hold yourself and your work in a healthy, positive light. Self-confidence is important in securing work, and building fruitful client relationships from the beginning increases the likelihood that you'll continue to attract the sort of work you want to do, as your satisfied customers refer you to others. Good client relationships tend to foster more of the same. To that end, connect your clients with other professionals who can help their businesses succeed. Only bring your most reliable connections to the table, though. This shows initiative, and that you care about the success of those around you. Always be on time. If you know you're going to be late to a meeting or unable to make a deadline, always let your client know as soon as possible. Don't make excuses.
9) Do your research and keep current with trends in your field.
Staying current helps you to become an industry expert and it can present you with new opportunities. Bringing innovative strategies and technologies to the table also helps you to help your clients stay current. If you're conversant with what's happening in your field, you can discuss the latest design trends when networking or hashing out ideas with potential clients; that positions you as progressive in your area and shows clients that you think strategically, with their projects in mind. Subscribing to newsletters is a great way to stay current about what's going on in the field, without spending your days in research. I subscribe to AI-AP Design Arts Daily, PaperSpecs and MarketingProfs, among others.
10) Energize your conversations.
Never tell people in your potential client pool that work is slow. I've made this mistake many times. Learn to adjust your wording to energize, instead of blanketing the conversation with bummer statements. When I don't have clients on the roster and I am asked what I am working on, I talk about the strategic planning I am doing with my business, or about special projects I'm working on, even if they are not work-related. Your enthusiasm and energy attracts that same kind of productive energy to you, and it can be a catalyst for talking about new projects.
11) Anticipate downtime and cultivate your networks.
The feast-or-famine cycles of freelancing are not just mythical figments, but there are many ways to keep the work energy flowing, even if you're between commissions. Stay aware of your upcoming schedule and start this process before your work-in-progress comes to an end. Get out there and be social. Ask others what they are working on, or how life is. Show interest in what your friends and colleagues are doing. Go to an event, attend a lecture, or head out to a party. Always bring your business cards. When you're looking to drum up business, do make phone calls, but don't oversell the pitch or call multiple times. Contact clients whom you have worked with in the past, just to say hello and touch base; you'll find there are often one or two people who had been thinking of getting in touch with you. Keep the conversation simple and friendly, but if you have strategic ideas that will benefit them, bring those ideas up as you talk. Be considerate, though: be sure to ask if it's a good time for your client to talk for five or ten minutes, or call first to set up a specific time that you can chat with them about some ideas you've got that they might find useful.
* * * *
Always keep thinking, keep talking to people, and keep refining your business strategies. Work with clients collaboratively and ask them about their short- and long-term goals; but also check in with yourself and be sure you're clear about your own objectives and ambitions. Where have your personal goals been met, where have they fallen short, and where have your needs changed? Put these personal checkpoints in your schedule: make weekly or monthly dates with yourself to reconnect with your own strategies and to make sure you're still on track. Make it fun, get inspired, take a fieldtrip. Get creative with your own business and strategic planning. The options are limitless and, after all, you're the designer.
About the author: Karen Kopacz is a print and online creative director and designer, providing contemporary design for artists, writers and creative businesses of all types. Her work has been recognized by American Design Awards, the National Philanthropy Award and the Design Firms Award, among others. She is director and founder of the online arts & literature magazine Mental Contagion, which launched in 2000. She was a panel member of Fostering New Culture on the Internet in SXSW's 2005 Interactive Festival, and is the founder and curator of Reconnect, a "Mobile Art Gallery" series that takes place at various locations in the Minneapolis-St. Paul area to help build connections between local artists, business owners and the community. Karen's web design has been featured in the design anthology Portfolios Online. She has been on the board for the Twin Cities Fine Arts Organization, is a former art director of First Avenue's in-house magazine, has been a columnist and photographer for PitchforkMedia.com and has collaborated with artists, musicians, photographers, copywriters and editors for more years than she cares to admit.