Choreography for Body and Camera
Lightsey Darst profiles the Dance Film Project, a yearly festival which aims to build a dance film community in Minnesota. The second annual festival was organized by John Koch and Vanessa Voskuil, and will be at Intermedia Arts Dec 11-12.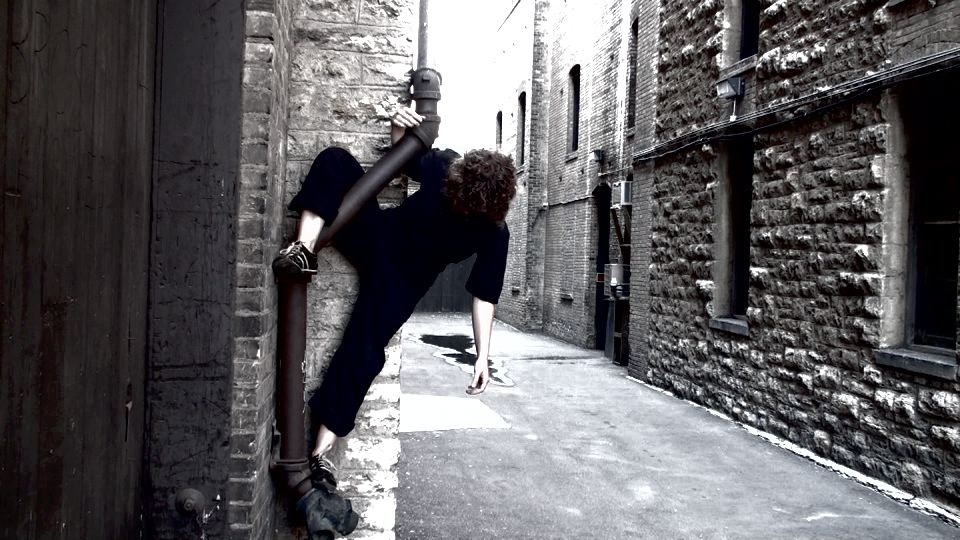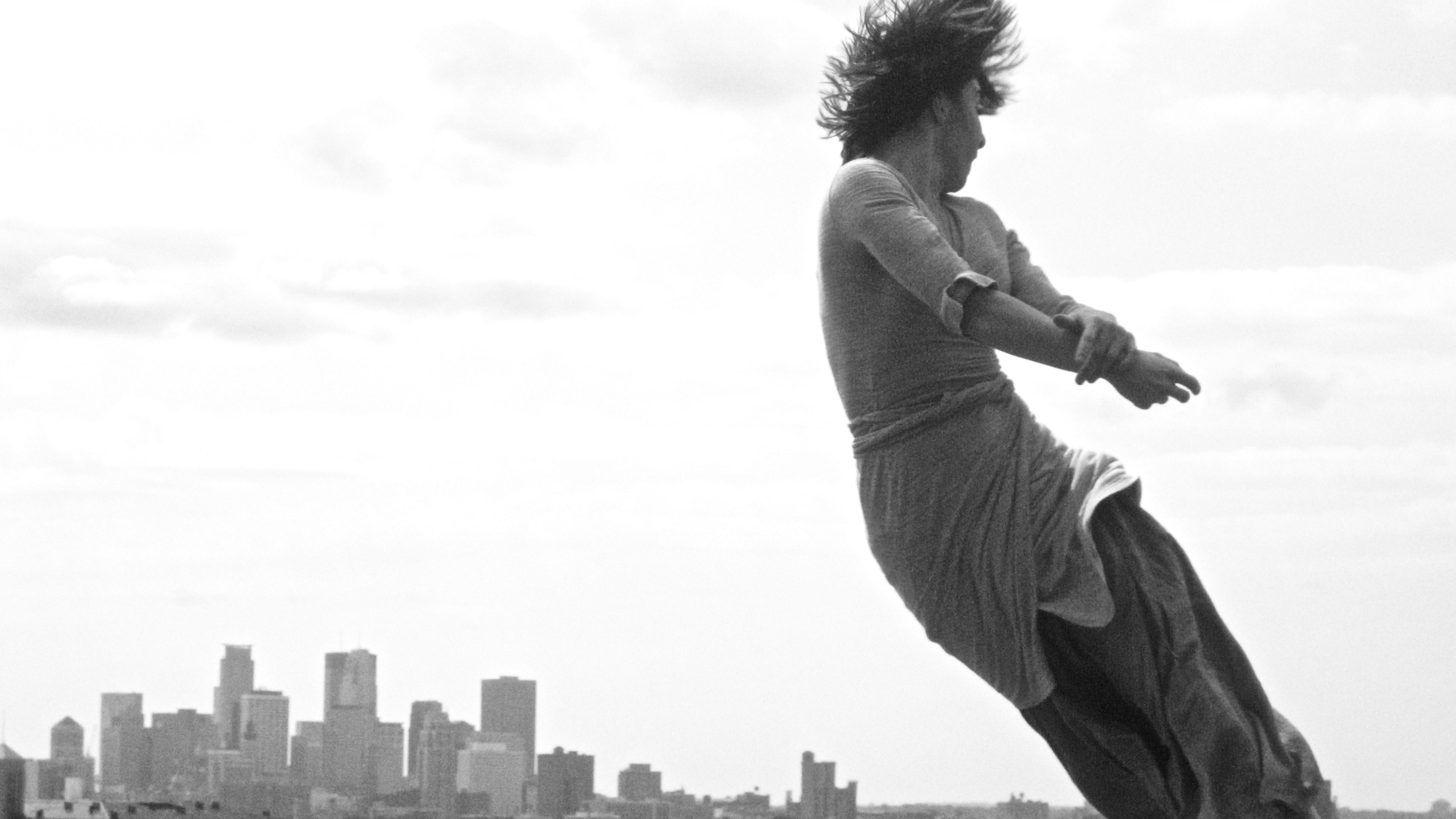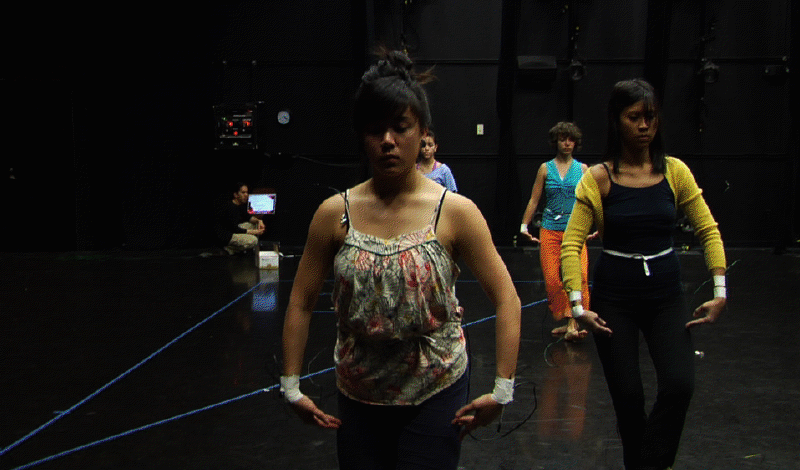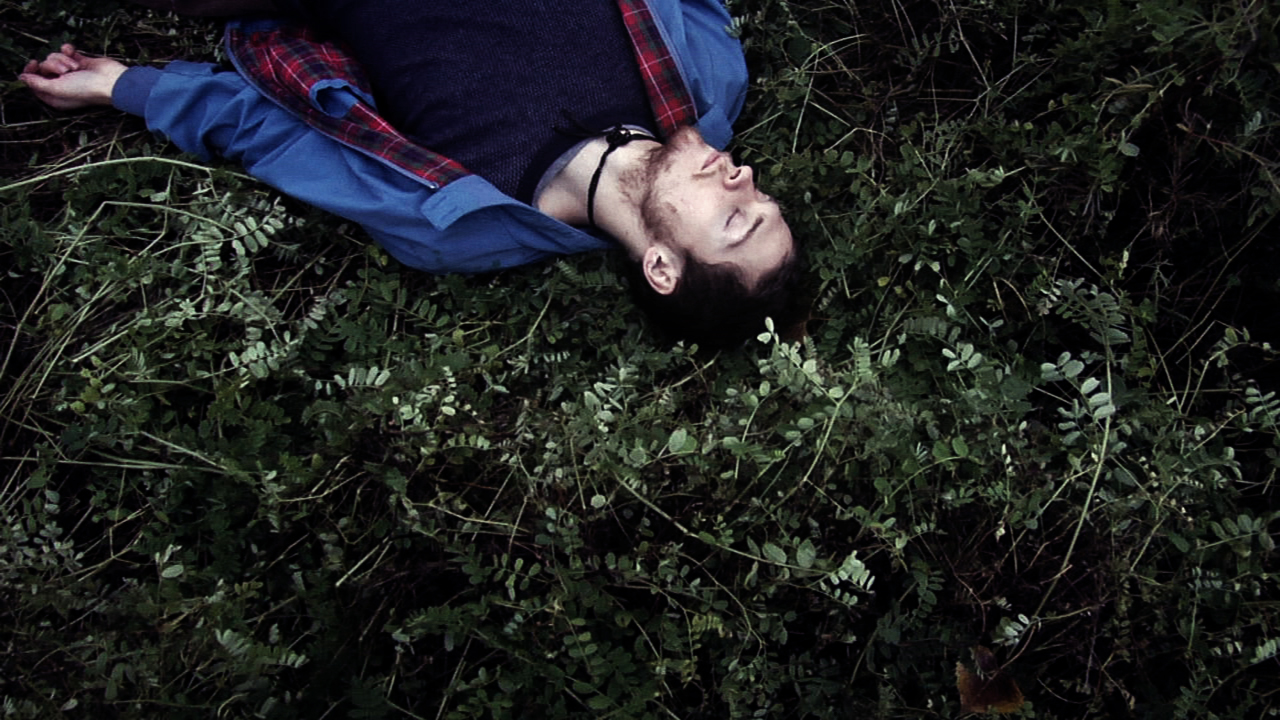 THIS WEEKEND, THE SECOND ANNUAL DANCE FILM PROJECT, presented by Cinema Revolution Society, screens at Intermedia Arts. The "second annual" anything is cause for celebration in the arts, but the Dance Film Project is especially exciting, both for the promise of dance film as a genre and for its natural fit with the lively dance and independent film scenes here in the Twin Cities.
First, a definition: dance film (or video dance, or dance for camera) is not simply filmed dance, with the camera in a documentary role. In dance film, both dance and film are artistically engaged. Dance film has been around a long time (see the work of Maya Deren, for example), but the genre has recently exploded with the introduction of inexpensive, easy-to-use, but relatively high-quality digital video technology.
The festival's organizers, John Koch and Vanessa Voskuil, have seen that explosion in the festival itself. Last year they screened seven films; this year, they're showing 22. In the future, Koch and Voskuil may curate or feature part of the festival, but they've decided that an unjuried portion is also necessary, because, Koch says, "We want it to be an event where people can feel free to experiment."
Perhaps because of that freedom to experiment, the Dance Film Project has pulled participants from beyond the usual Minneapolis dance suspects. Students, new artists in town, and artists who usually collaborate outside town or who rarely produce work are all involved in this festival, as well as some artists more familiar to local audiences (Deborah Jinza Thayer, Galen Treuer, and others).
But why are dance-makers drawn to dance film? For one thing, the increased intimacy of dance film is appealing. "I appreciate how subtle movement can be emphasized," says Katy Becker, who's recently gotten her master's degree concentrating on dance film and whose Meer wende ("Sea Change"), created with Keith Langsdorf, is in the festival. On stage, it's "harder to communicate the smaller movements," according to Becker, but dance film gives the opportunity, Voskuil says, "to choreograph just a hand for the camera." Think of the difference between live theater and film, how the camera erases the distance between viewer and actor, erases even the sense that the actor is acting. Dance film promises that same immediacy.
For dance-makers, that immediacy does take a little getting used to. Collaborating across genres means reconciling the different values of dance and film; for example, how dance values the body as a whole, while film privileges the face. And dance-makers need to understand how film works. For example, Voskuil (whose Haven, created with Ryan Philippi, is in the festival) has learned that "you have to choreograph the camera just as much as you choreograph what's going on in front of the camera." But there are fundamental similarities between dance and film that make the transition easier: both might be described, in the broadest terms, as something which is meant to be seen.
Another appeal of dance film is that it makes dance easier on its creators. Imagine working for months to create a show which runs for perhaps three performances and barely breaks even — and contrast that with making a dance film, in which costly rehearsal is largely replaced by editing, and with which one can have infinite performances, anywhere, anytime, without fresh production costs for each new viewing. "Dance is so fleeting," Becker says. Of course, that fleeting connection is part of the appeal of staged dance, and some viewers will miss the live moment. But dance film creators aren't trying to replace live dance; they're simply finding another genre of dance, one that allows easy connection across time and distance. Dance film is "cheap, transportable, accessible," says Voskuil. "There's an opportunity for dance to grow and create audience that way."
Dance film isn't always easy to make, though. I stopped by to watch April Sellers and Jeff Henneman working on their Headlight, a racy tour through a surreal, midnight Minneapolis. The crew drank Southern Comfort and orange juice to fortify themselves, then set out on a guerrilla film odyssey, pulling up to deserted loading docks, aiming car headlights to light their scenes, and seeing "how many takes we can get before we get busted," Sellers said. Still, Sellers and Henneman were excited about creating an experience no audience could have with a staged performance.
For Becker, another draw of dance film is its ability to convert audiences to dance. "People can enjoy music even if they can't sing, people love movies even if they in no way can replicate what the actor is doing, but for some reason with dance people see it and don't understand it," she says. But with film, people can watch a dance over and over, in a setting they're already comfortable with (on their televisions or on YouTube), without the raised stakes of a ticket price. "The more they see it, the more they might think they understand it," Becker hopes.
And Becker hopes, too, that dance film can use the power of film (which, with the spread of video to the internet, phones, billboards, etc, has invaded nearly every aspect of daily life) to combat some of the worse aspects of video culture. Airbrushed, cookie cutter beauty, relentless consumerism, the rejection of reverie — dance's humane values can be an antidote to all that.
Koch and Voskuil's hopes for the Dance Film Project's next few years include a workshop series, commissioning collaborations between composers and dance film makers, and even live performances with multimedia elements (the other side of the dance-film hybrid). Koch and Voskuil also want to connect to the national and international dance film scene, but "we're trying to build community here, that's the main thing," Koch says, explaining why they require at least one collaborator in a project to be a Minnesota resident.
For Becker, dance film is the future: "This is where I see my work going," she says. What does it mean that Minneapolis has its own dance film festival? "It really shows we're ahead of the curve," she says.
______________________________________________________
Related event details:
Screenings of the films included in this year's Dance Film Project will take place at Intermedia Arts in Minneapolis on December 11 – 12. Visit the Intermedia Arts website or Cinema Revolution Society for details and the full festival program line-up.
Watch a recent 3-Minute Egg episode on this year's festival below.
______________________________________________________
About the writer: Lightsey Darst writes on dance for Mpls/St Paul magazine. She is also a poet who served as the founding coordinator of mnartists.org's What Light: This Week's Poem publication project, and the founder and host of a monthly writers' salon, The Works, at the Bryant Lake Bowl.