2008 YEAR IN REVIEW: The Big Picture for Minnesota Arts
Minnesota artists weigh in on the peaks and valleys of 2008, from Vote Yes! to the troubles facing arts orgs and media, to the rise of spoken word and DIY craft. Look for more year-end picks - in performance, film and literature - over the next two weeks.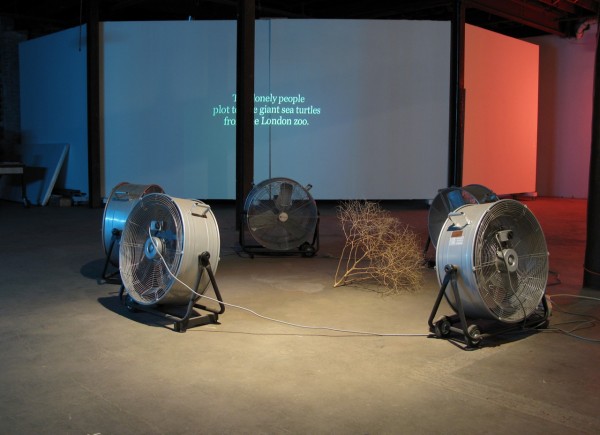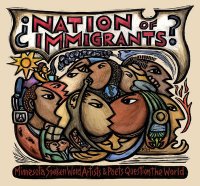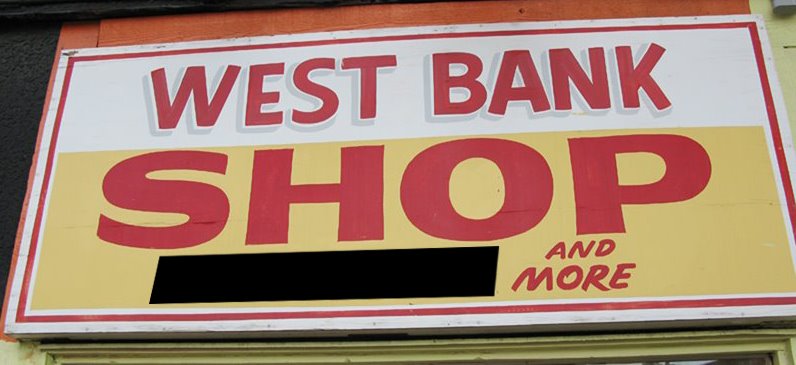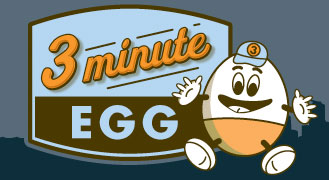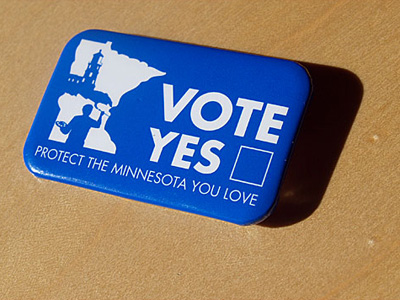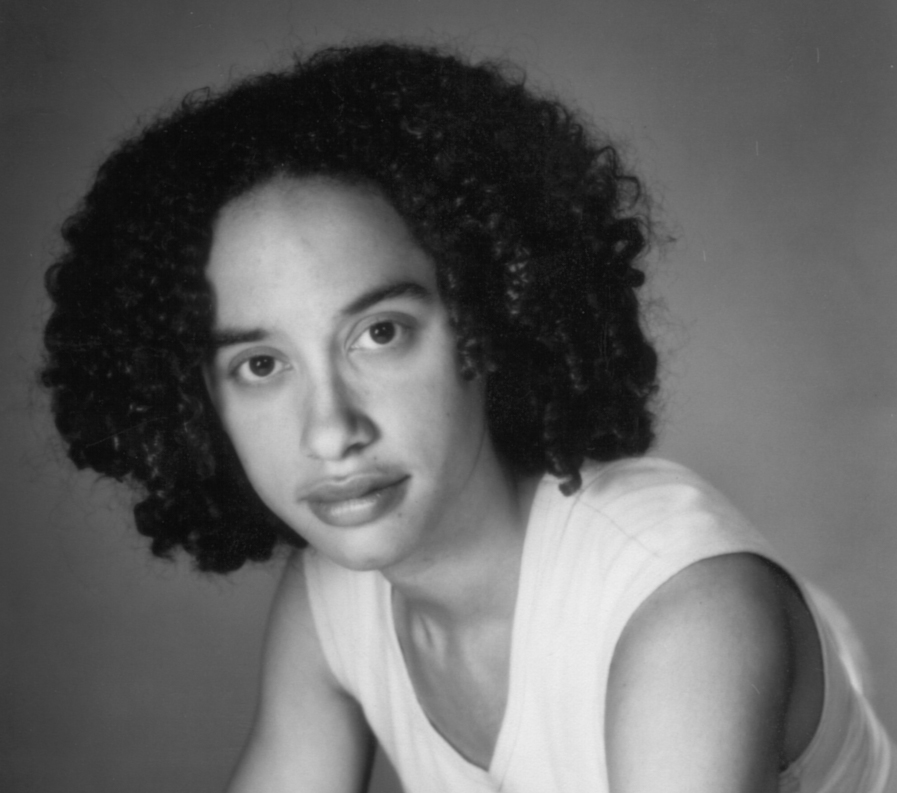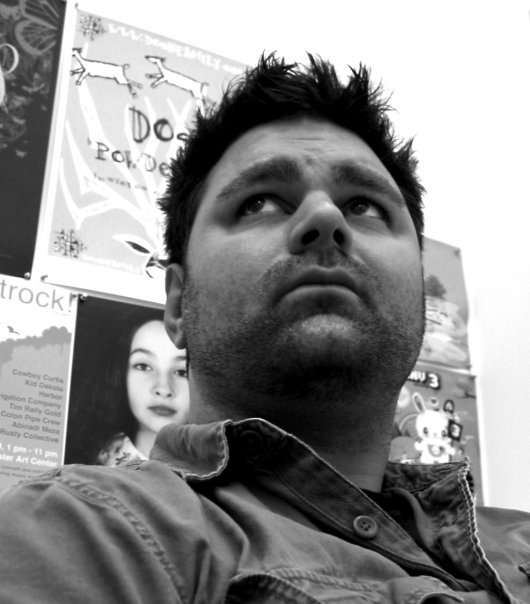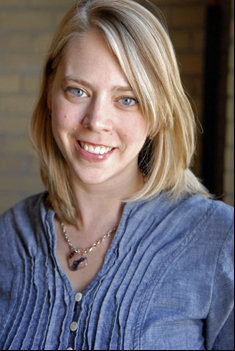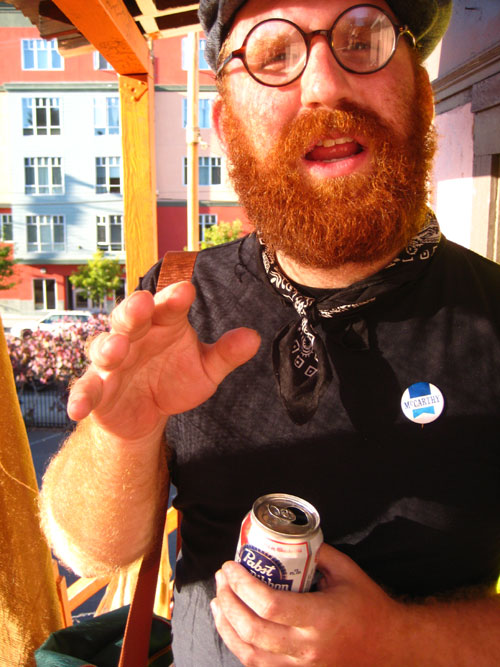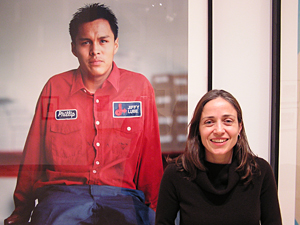 IT'S BEEN AN EXHAUSTING YEAR, HASN'T IT? Between the closures of several beloved arts institutions, widespread media cuts, and ever worsening conditions for small to mid-sized nonprofit organizations, I suspect we're all weary of bad news. But remember, there have been so many bright spots, too. In spite of the widespread money troubles afflicting many working in the arts, a number of deserving artists and organizations actually landed some generous funding, from national outfits like the NEA and the Mellon Foundation to local philanthropic foundations like the McKnight and Jerome Foundations. It's important even now (maybe, especially now?) to give a nod to those artists whose work has been recognized with such practical support, even as we acknowledge the hardships the arts community at large is still riding out.
2008 also brought a wide array of memorable performance, much of it from newly-minted, bold new companies or the product of ingenious collaboration and interdisciplinary cross-pollination. That's to say nothing of the shelves-worth of notable books and poetry published in the last year (much of it to national acclaim), innovations in film and video, and the rise of citizen journalism and increasing affordability of shoestring filmmaking. This has also been a year of one exceptional visual arts exhibition after another, many of which are notable for their unabashed eclecticism as much as anything. Exuberant optimists, old-school storytellers, artist activists, pop culture enthusiasts, satirists, and apocalyptic visionaries have all had a seat at the table in the greater arts dialogue that's emerged over the last year.
Below you'll find a motley assortment of notable local news stories, trends, and artists which left their mark on 2008, as selected by mnartists.org staff, contributors, curators, and artists working in an array of creative disciplines: from dancers to curators, filmmakers to writers, musicians to visual artists and playwrights, to those working for the nonprofits which support them all. We asked these citizens of Minnesota's arts community to weigh in on what struck them most about the year that was—and the responses we received back were as impassioned, surprising, and richly varied as the scene itself. For the next few weeks, look for discipline-by-discipline rundown of year-end reflections and standouts-of-the-year picks from artists of every stripe.
Next week look for the second YEAR IN REVIEW installment on the items of note from artists and critics in the fields of literature and film/video; the week following, you'll hear reflections on performance (music, theater, and dance).
—Susannah Schouweiler, Editor, mnartists.org
_________________________________________________
WE DID, INDEED, "VOTE YES!"
The Clean Water, Land, and Legacy Amendment passed because of the hard work and dedication of a lot of people, most especially Sheila Smith and Minnesota Citizens for the Arts. It also passed, I think, because Minnesotans really do recognize the importance and uniqueness of the arts community here. There is something to the idea that the outdoors, clean water, and the arts belong together—they're all the things that make Minnesota a place that other states aspire to be like. As someone who grew up in Kansas, where such protections for state assets like these aren't as much a priority, it was very gratifying to see that people here really do appreciate what they have. Trust me, what we have around here is pretty great—it truly is better than other places. (Also, it was reassuring to see evidence that the people who post comments on the StarTribune website are not representative of the general population.) This year has had more than its share of heartbreaking losses and controversies for the arts community, but I have faith that if a majority the population can vote to raise their own taxes during a recession to support the arts, then we're going to come out of this OK.
—Laura Zabel, Executive Director, Springboard for the Arts
Passage of the Clean Water, Land, and Legacy Amendment is truly an amazing thing, we came together to invest in the resources of Minnesota. While it offers no short-term panacea for the hard financial times and limping economy we're facing right now, it is powerful as a symbol of what we can do when we all work together.
—Will Lager, Community Liaison, mnartists.org
The overwhelming support and successful passage of this landmark amendment is a tribute to years of research, a savvy marketing campaign, pooling of collective resources and the long-range vision of voters. The new year will provide many challenges for arts organizations; the passage of this amendment is a strong statement as to the priority we place on the culture and environment within the state of Minnesota. The next challenge will be figuring out how the money will be spent when it becomes available in 2011. Here is my follow-up question for 2009: "What is the corresponding responsibility of publicly funded artists and organizations to the greater community?"
—Scott Stulen, Project Director, mnartists.org
_________________________________________________
TECTONIC SHIFTS AT THE TOP, MEDIA CUTBACKS & MONEY WOES FOR ALL
Personally, 2008 was the year that I lost the ability to grasp, however tenuously, macro trends in the arts and culture in general. Ever-fracturing niche markets, the proliferation of statistics/opinion and the decline of information have descended like a fog over the broader landscape in my mind. Undoubtedly, there are those still able to apprehend the overall state of things, but my orientation has shifted decidedly toward one of survival. My strategy for coping with this reality is to return to first principles: focus more on work and less on marketing, frugality over expansion, collectors over markets, introspection over broadcasting, books over online discussion. My suspicion is that with time, this era of "change" and dissolution will be seen not as a break with history but as a variation on past themes. Within this expanding void the seeds for new growth will eventually take root. And I suspect that the effort expended digging deeper for a solid footing, even at the expense of real-time tracking of the broader culture, will be ultimately rewarded in the future.
—Sam Spiczka, a sculptor living and working in Sartell, MN.
Arts Media Evolutions: As a journalist writing about the arts, I'm working at the intersection of two fields—art and journalism—that saw great transition and uncertainty in 2008. Artists and journalists in the Twin Cities are fortunate to have large, appreciative audiences—but in journalism as in the arts, audience size doesn't automatically translate into financial support. It seems to me that the best way forward, for both journalists and artists, is to keep doing what we love and have faith that things will work out–but not everyone shares my view. In November the e-mail listserv for the Visual Arts Critics Union of Minnesota saw a brief but passionate debate over whether arts writers should demand payment for their work. Both Rain Taxi Review of Books and ARP! (Art Review and Preview) took heat as publications that pay little or nothing for writers' contributions. I pointed out that neither of those publications—nor, for that matter, the Twin Cities Daily Planet, where I am arts editor—would be sustainable if writers demanded even $0.25 per word. I have appreciated opportunities to contribute to both Rain Taxi and ARP!, and I argued that if we want our work to be valued, we should support any sustainable publication that publishes writing of value. I think we'd all be poorer (in the cultural sense, at least) in a world without those publications, and unfortunately I may soon be proven right—the publishers of ARP! intend to apply for grant funding in 2009, but if that funding is not forthcoming, ARP! will cease publication at year's end.
—Jay Gabler, Arts Editor, Twin Cities Daily Planet
At the risk of coming across as self-serving, you can't say 3-Minute Egg wasn't a game-changer in local arts press. At a time when other outlets are cutting back arts staff, I stepped in to produce new videos from the local arts scene five days a week, almost all of them focusing on artists and arts happenings beneath the radar of mainstream attention, across the gamut of artistic disciplines—67 videos in all, just since my launch September 15—all told, netting nearly 13,000 individual video views. Nothing else like 3-Minute Egg exists locally, or even nationally.
—Matt Peiken, a veteran of newspaper arts journalism and the creator of 3-Minute Egg, a new daily arts video series about happenings and artists in the local arts scene.
Big adjustments, a more difficult nonprofit climate: We saw unfortunate events that resulted in the closure of several prominent organizations, and going forward we're facing the likelihood of more institutional faltering. But lean times give us that push to be smarter about how we serve our constituencies and work together. We have a grand challenge to come together and work effectively with each other for the sake of the whole arts community.
—Will Lager, Community Liaison, mnartists.org
Arts Organizations in trouble: 2008 was a year filled with challenges and financial difficulty for many arts organizations. Sadly we lost several key organizations, notably the Minnesota Center for PhotographyMinnesota Museum of American Art, and Theatre de la Jeune Lune. Other organizations have been forced to cut staff and programming to survive project budget shortfalls (Intermedia Arts). Everyone is facing a new landscape of funding and programming, however this could be a wonderful opportunity for local artists to come together and create a more vibrant and supportive arts community.
Ch-ch-ch-ch-Changes: "Change" was the (most obnoxiously overused) word of 2008, both in the election cycle and also amongst the local art scene. There were several new additions throughout the local arts institutions, including key positions at the Walker and MIA. Stewart Turnquist resigned after three decades as head of the Minnesota Artist Exhibition Program at the MIA raising concerns in the local art community as to the future of the program. Jeff Bartlett, longstanding Artistic Director at the Southern Theater also made his exit, which prompted a similar outcry from many in the performance community.
—Scott Stulen, Project Director, mnartists.org
_________________________________________________
TRENDSPOTTING: PROLETARIAN ART, BLOGGING ARTISTS, SPOKEN WORD & DIY CRAFT
Northern Lights: This "roving, collaborative, interactive media-oriented, arts agency from the Twin Cities for the world" was founded by our own media arts impresario, Steve Dietz. This new style arts enterprise has already given us the city-wide "Unconvention"—a collaborative effort to produce and support art in response to the RNC in St. Paul and by extension the state of our nations' political theater/reality; Artists on the Verge—a new fellowship and mentoring program that supports Minnesota artists working experimentally at the intersection of art and technology, with a focus on practices that are social, collaborative and/or participatory; and what may be the most interesting blog on art and the public sphere out there. As Dietz noted about the Artist on the Verge program in the Daily Planet profile: "There are some exceptional artists here and there are some strong programs at MCAD and the U.; but there isn't the strong environment of support you get in San Fran and New York." Bravo to Dietz and to Jerome, AOV partner and funder for helping our city to catch up with its artists.
West Bank Shop: Taking its name from an already existing sign in a storefront window on Cedar Avenue, West Bank Shop is a collective of 13 artists (Beth Jeffries Barnes, T.J. Barnes, Rebekah Champ, Adrian Freeman, Travis Freeman, Katinka Galanos, Jason Gaspar, Lauren Herzak-Bauman, Sam Hoolihan, Lisa McGrath, Peter McLarnan, Peter Haakon Thompson, and Brennan Vance)—many students or alums of the University of Minnesota—who temporarily took over a former tobacco shop on the West Bank to present art work and events that pushed the boundaries of what art is and how it can be presented and interpreted. The plan was to utilize the shop space as a place for art to happen. In a statement—a manifesto of sorts—the group declared; "We conceive our project as an engaged, fluid, critical and playful endeavor. A project that is open and experimental, collaborative and process-based, conceptual, and social." The project existed as scheduled for 50 days and included events such as an artists hair styling, an open record spin so that people who no longer have turn tables but can't trash their vinyl could sonically revisit their albums, and my favorites—the baking and sharing of bread with artist Travis Freeman and Peter Haakon Thompson's "Teach me Your Language," where the artist opened the door to the linguistically diverse community of the West Bank asking to be taught its many tongues—a brilliant reversal of the traditional museum conceit that it educates. Though the original space is now more permanently occupied by another entity, the collective is seeking new digs. Let's hope they find some and give us another bright spot in 2009.
All in all, these beacons of experimental social and public practice seem like a good turn for the Twin Cities. A welcome respite from the building campaigns of the last decade, it is hopeful that such entities can—even must—exist here.
—Diane Mullin, Associate Curator at the Weisman Art Museum
Technology in our hands or within easy reach: Ease of access to technology has given us the ability to be our own news media: it's led to an eruption of blogs, Facebook pages and tweets, not to mention the explosion of creation taking place under the auspices of the craft movement, whose artists are taking back the idea of wearing or using something created right here. I am able to connect with people and markets across the world as I am even more connected my community right here.
—Will Lager, Community Liaison, mnartists.org
D.I.Y. and Contemporary Craft Movement: Craftiness is hot. From the Local Crafters 612 and No Coast Craft-O-Rama, to Craft and Make magazine everything is covered in felt, letter-pressed or hacked from some battery-powered toy. As we get increasingly dependent on our cool digital technology it seems a desire for precious, unique hand-made objects is on the rise. I'm not immune: I've been keeping my iPhone in a recycled necktie pouch.
—Scott Stulen, Project Director, mnartists.org
The Twin Cities spoken word scene is flourishing—especially in the category of poets of color. The Loft's Equilibrium program brought luminaries Kohl Miner, Roger Bonair-Agard, Leticia Hernandez, Sha Cage, Kay Barrett, and many more to the stage. But the most talked about show of the season, in which 300+ people packed into the Open Book auditorium, was for the launch of the ¿Nation of Immigrants? CD, a compilation of 16 of Minnesota's most promising African American, Latino, Asian American, and Native spoken word artists. As Bao Phi, creator and curator of the program, wrote in an email to supporters, "Let no one say that Minnesota is without community, or without talent – there is nothing like this CD out there, and there's nothing like the artists and community here!"
—Shannon Gibney is a writer living in Minneapolis.
Artists who blog: Andrew Schroeder exhibited standout pieces in two very good group shows this year at The Soap Factory and the Burnet Gallery. However, one of my favorite of his projects from the past year has been his blog, "Good Morning, Andrew." Artists' blogs can be very hit-or-miss, but Schroeder's achieves a perfect balance between giving the reader a sense for both the process and the person. Works-in-progress, scribbled-down ideas, critical exercises, photographs, rhetorical questions, longform essays, lists, other artists' work and documentations of his own obsessions and tangents sit alongside personal asides and glimpses into his everyday life. It's a sprawling, fascinating look into an artist's mind at work.
—Andy Sturdevant was described by the Minneapolis Star-Tribune this year as a "clerk by day, writer by night." He is also an artist and curator by night. He also blogs, by night.
_________________________________________________
>>CLICK HERE to continue on to 2008 YEAR IN REVIEW: The Lists, a a grab-bag of year-end lists by Frank Gaard, Ruben Nusz, Emma Berg—the high (and low) points and the love-'em/hate-'em memorable moments and artists in the scene from the year just passed