WATCH: Superscript 2015 Keynote, James Bridle
"Citizen-Ex" creator James Bridle on surveillance, citizenship, art and activism.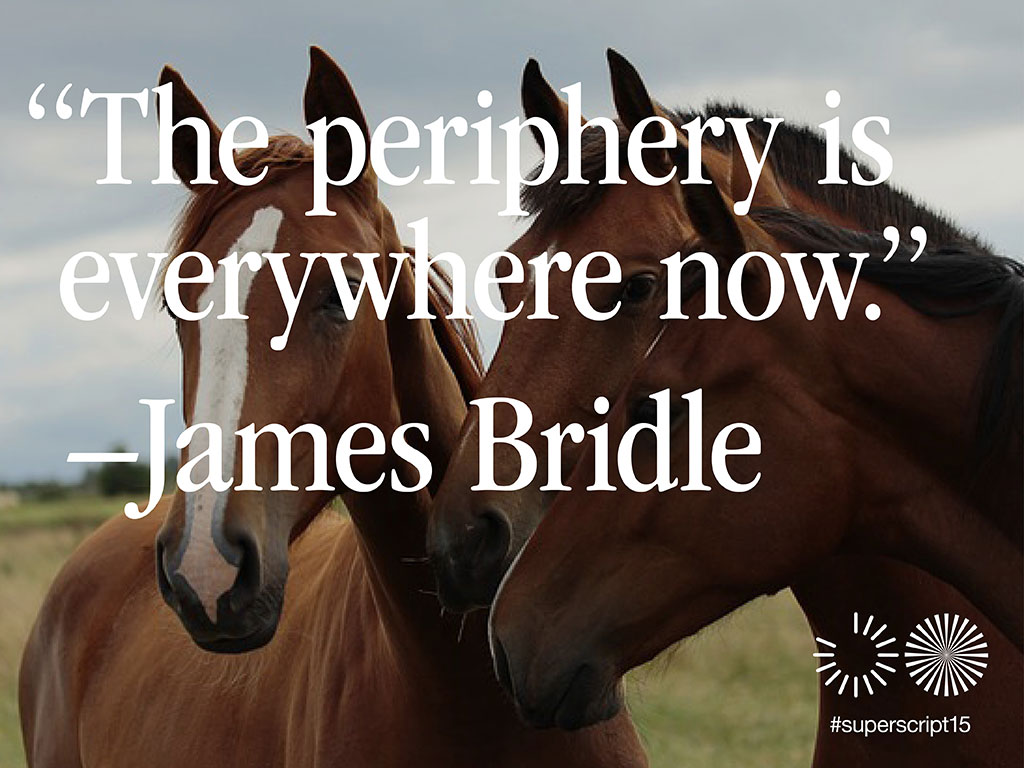 James Bridle is an artist, writer, and publisher based in London. His writing on literature, culture, and networks has appeared in magazines and newspapers including Wired, Domus, Cabinet, the Atlantic, the New Statesman, the Guardian, the Observer, and many others. His artworks have been commissioned and exhibited worldwide and on the Internet. His formulation of the New Aesthetic research project has spurred debate and creative work across multiple disciplines. In 2014, Bridle received the Graphic Design of the Year award from the Design Museum, London, and was in residence at the White Building in London and Eyebeam in New York.
Presented as part of the Artists as Cultural First Responders panel at the Superscript 2015 conference.