The Ethics of Writing About Throwaway Women
Writer and performance artist May Lee-Yang speaks back to the critics — advocating for greater specificity in telling Hmong women's stories, proposing a fresh take on the responsibilities of the audience, and considering the role of the artist as bad girl.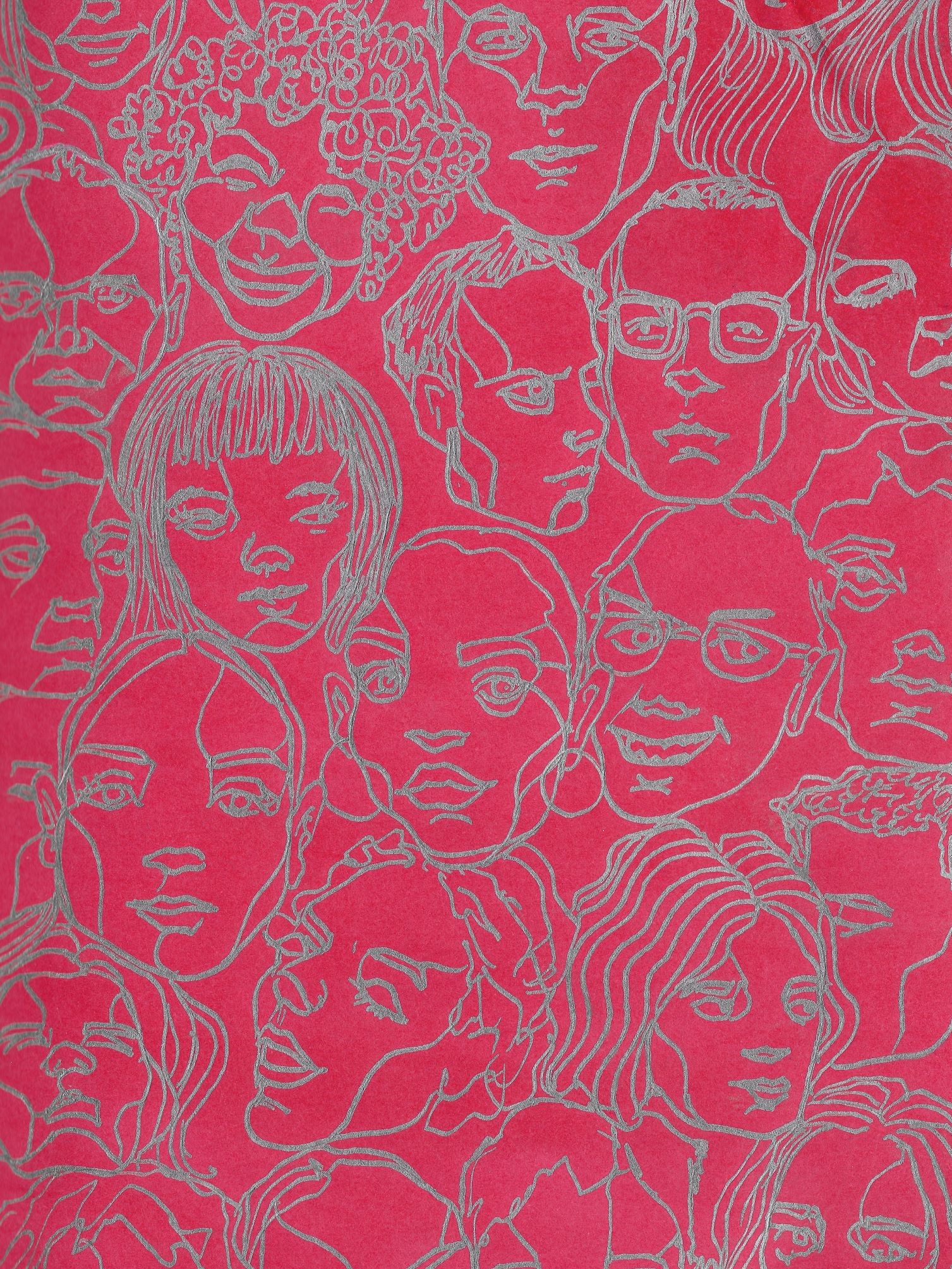 Slut.
Bitch.
Gangster.
Bad girl.
Bad woman.
Itchy cunt.
Horny cunt.
Woman who ran away.
Old vegetables.
Leftover human.
Dead snake on the side of the road.
These are terms that have been used to describe divorced Hmong women. Some I already knew. Others I discovered while doing research for a play called The Divorcee Diaries, which follows two women and two men on an evening of clubbing, drinking, and trying to understand lives in transition. For us, divorce is a transition. Casual drinking is a transition. Evolving gender roles is a transition.
Between the time I finished my first draft of that play (around 2013) and today (2018), parts of the play are already dated: my Twilight jokes, the normalization of divorce within the Hmong community, ways in which we talk about race. But it has occurred to me that this play, like many other artistic projects I embark on, are not meant to be "universal" and "timeless". They are meant to be very specific—Hmong people, in the Midwest, circa 2010, in this case. While the artist-who-needs-to-pay-bills part of me worries that this limits the marketability of my work, the human part of me knows I can't compromise these stories by trying to "mainstream" them via characters who are ethnically ambiguous Asians existing somewhere in the United States with no ties to a pop culture and political landscape that can date them in history.
I write a lot about Hmong women's lives. Even if a person—or a character—isn't a divorcee, we occupy similar spaces: living on the margins within a marginalized community. As a human being, that's a crappy place to be. As an artist, that's a lot of material to play with.
But there are ramifications to being an observer and interpreter of life.
I once went to a presentation on Hmong women's leadership contributions, and the presenter said something to this effect: "Bad girls" need to stop demonizing "the good girl."
This felt like a slap in the face. In attempting to live my truth, I've been labeled a bad girl. In criticizing people and structures that are oppressive, I'm still a bad girl. In trying to find my own self-worth, I've elevated myself from bad girl to leader and, thus, now occupy a privileged space. When, then, do other "bad girls" and I get to breathe?
There are fears and burdens from engaging in these stories:
Hate mail and death threats. I haven't written anything controversial enough to illicit a death threat, but the fear is always there, especially as I embark on a new project about domestic violence and Hmong women.
I've been criticized about my representations of Hmong men. That is, I make them look bad. I don't hate men. I'm even married to one. I tell people this—as a joke and a truth. When I tell women's stories, often men are the perpetrators of microaggressions and sometimes even violence. I don't have a vendetta against men; this is just the world I'm witnessing.
As an artist, I'm not trying to sell oppression. I want to make sense of the way the world works. I want to change the way we impact the world—for the better, hopefully.
The one thing I hope is that audiences—Hmong or otherwise—are smart enough to understand that, when a story happens, it's not the only narrative within that community. When a story happens, it's not about you.
In some ways, navigating stories in the art world is a lot like navigating people at a diversity training. Before we begin, can we all agree to some shared ground rules?
Respect each other.
Use "I" statements.
Assume everyone has the best intention.
Agree to disagree.
Ask questions.
Criticize ideas, not people.
Commit to learning, not debating.
Avoid blame, speculation, and inflammatory language.
Allow everyone the chance to speak.
Avoid assumptions about any member of the class or generalizations about social groups.
Don't ask individuals to speak for their (perceived) social group.
Listen respectfully.
Listen actively.
Listen.
Listen.
Listen.
---
This piece was commissioned and developed as part of a series by guest editor Saymoukda Duangphouxay Vongsay.