The 2010 Asian Film Festival
Max Sparber previews some of the offerings at this year's Minneapolis/St. Paul Asian Film Festival, presented by the Mpls/St. Paul Film Society at St. Anthony Main Theatre from November 3 - 13.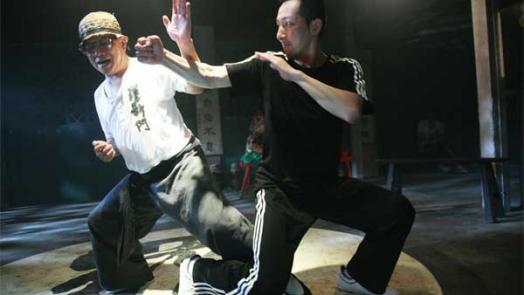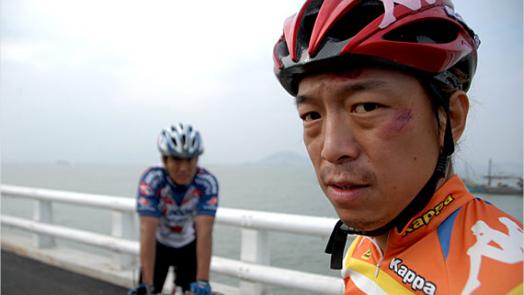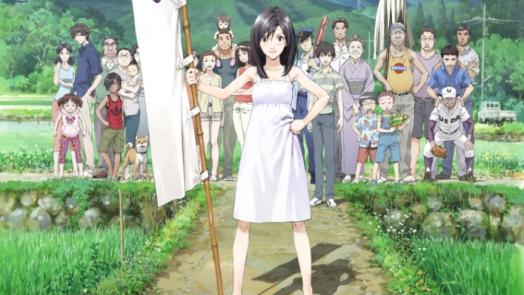 I AM BEGINNING TO SEE THE FUTURE OF MINNEAPOLIS AND ST. PAUL, and it won't be one in which everybody is famous for 15 minutes. No, it will be one in which everyone, sooner or later, organizes a film festival. We're not far from that now, as every weekend seems to bring some sort of special screenings or another, from the ongoing film series at the Walker and the Trylon Microcinema to one-offs by local filmmakers (Christopher Mihm, for example, who has produced a series of low-budget satires of '50s horror films, put on a retrospective of his own movies last weekend in Eau Claire, WI, for some reason.) Heck, I even threw a film festival this year: a collection of oddball cowboy movies that I projected on the wall of the then-vacated Arise Bookstore.
And why not? We're already superinnundated with films, thanks to Netflix and other online movie sites and cable television, as you well know. How is any one film supposed to get attention in this market? A single film isn't so much like a needle in a haystack as it is a piece of hay in a thousand haystacks. And, well … festivals help. They have the advantage of being curated, which, for the movie-goer, means somebody else has already decided that what's on screen will be worth watching. Festivals also usually pretty well promoted, so it's easy to find out what's going to be playing ahead of time. And they're also just fun. There's a pleasure in going out and seeing a group of films, one after the other, with a crowd of likeminded people — and that's a pleasure that simply can't be duplicated by streaming a film on your laptop.
And so, we come to the latest festival, the Asian Film Festival, which takes at the St. Anthony Main Theater from November 3 through 13. This one describes its mission to "look at films from the somewhat different perspectives of Asian-Americans, in addition to looking at the varied Asian lives reflected on today's screens." It's a laudable goal, and if you check out the festival's website, there is indeed no lacking for earnest documentaries and dramas directly addressing the stated purpose of the festival.
But film is also a machine of spectacle, and Asia has demonstrated a particular taste for action, as has the rest of the world. So, the three screeners I got, informed by my own (somewhat declasse) taste in film, are action films. I will review them below, but know that my selections are not necessarily representative of the full line-up at the festival, which offers a diverse selection of films beyond the action genre.
______________________________________________________
There's a distinct pleasure in going out and seeing a group of films, one after the other, with a crowd of likeminded people that simply can't be duplicated by streaming a film on your laptop.
______________________________________________________
WE'LL START WITH THE IMPOSSIBLY FRENETIC — a film titled, appropriately, Crazy Racer by Chinese filmmaker Ning Hao. The movie tells the story of a disgraced bike race medalist and his almost entirely accidental — and exquisitely violent — interactions with con artists, hired assassins, and organized crime. The narrative is structured as a series of stories which interlock as the result of improbable, and generally hilarious, coincidences; to heighten the sense of chaos, a few scenes are played out of sequence. It's a sort of Chinese version of Lock, Stock, and Two Smoking Barrels, if that kind of comparison is useful to you. Crazy Racer is shot at a positively madcap pace — edits seem to take place every second or so. Ning Hao is a dazzling stylist, and the film is riddled with unforgettable images, including one of a house exploding, shot from within the house in slow motion, that is likely to prompt a cartoonish reponse in viewing audience. (I was unable to see myself when I witnessed the scene, of course, but I imagine my jaw dropping into my lap and my eyes bulging outward toward the television as my ears spun like pinwheels.)
If Ning Hao represents a sort of new wave of Chinese action filmmakers, the team of Derek Kwok and Clement Cheng represents a return to the sorts of martial arts spectacles Hong Kong produced in abundance in the '70s. Their film, Gallants, tells of a wisp of a real estate clerk who helps to close down properties owned by an imperious landlord, one of which is a tea shop that formerly housed a martial arts academy. The tea house is run by the school's two aged students, who tend to the school's comatose — and ancient — teacher. When the landlord gets a bit dodgy in his efforts to oust the students, and push comes to shove — well, push comes to shove. The film marks a welcome return to a staple of '70s action films, the intimacy of martial combat, where two equally matched fighters spar and parry, striking at each other with hard-won physical prowess and blocking each other with astonishing feints. It's a dance of knees, elbows, and palms, which is as much a game of balance as anything else. And Kwok and Cheng really know how to lens these scenes, and they're also adept at the knockabout and decidedly lowbrow comedy of many '70s Chinese action films. So, the whole film has a sort of daffy quality to it, especially evident in scenes like the one where the school's comatose master wakes up (and turns out to be puckish and ill-tempered). As a final nod to the films of the '70s, the cast is mostly comprised of alums from the Shaw Brothers' stable of actors. The Shaw Brothers owned one of Hong Kong's most successful film studios, and bringing these actors together to reprise their roles is a bit like gathering actors from the Hammer Films to make a horror movie, or reuniting animators from Fleischer Studios to make a Popeye cartoon.
And this brings us to our third film, an animated offering from Japan, called Summer Wars, by director Mamoru Hosoda, who was responsible for the popular The Girl Who Leapt Through Time. Like Gallants, this is a film about an older martial tradition, although Summer Wars doesn't look back to the '70s; it draws inspiration from 15th to 17th century Japan, a warlike era driven by competing clans of samurais. Hosoda's film is set in the present, sort of, but it's a present-tense world in which an internet-based online game is responsible for 90-percent of what people do on the web — that includes the running of police stations, the monitoring of ailing patients, and the navigation of space ships. Summer Wars is the story of a young mathematician, who is dragged along to the estate of a family desecnded from a clan of samurais, and of a virus that takes over the online world; the film follows this samurai clan as they organize themselves to combat the viral threat to the internet's great game. It's a film crowded with characters — the samurai clan alone seems to have 100 members who pop up onscreen at one point or another, and the computer virus does its damage by absorbing user accounts by the millions. It's fair to say this is a film with a very large scope. Nonetheless, Hosoda manages to keep the events manageable, understandable, and humane, by focusing in on a few enormously likable characters, and providing enough space for some genuinely funny asides.
______________________________________________________
Related events:
In Search of Asia – the Minneapolis/St. Paul Asian Film Festival will take place from November 3 – 13; screenings will be at St Anthony Main Theatre in Minneapolis. Visit the festival's website for a full line-up and schedule of special events.
______________________________________________________
About the author: Max "Bunny" Sparber is a writer and musician in Minneapolis. Samples of his playwrighting can be found at maxsparberplays.com, while his work with his band The Peter O'Tooles can be found at peterotooles.com.