Rock of All Ages
Running a music venue is a volatile business, and when you take booze sales out of the equation, you're left with a business model that virtually guarantees hard times. Where does that leave the all-ages clubs so important to budding fans and musicians?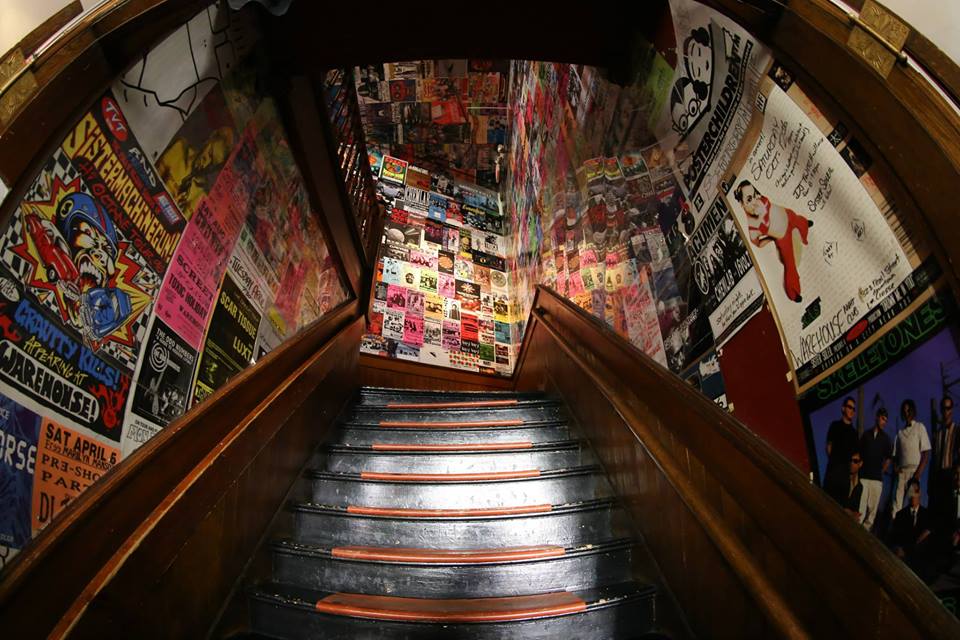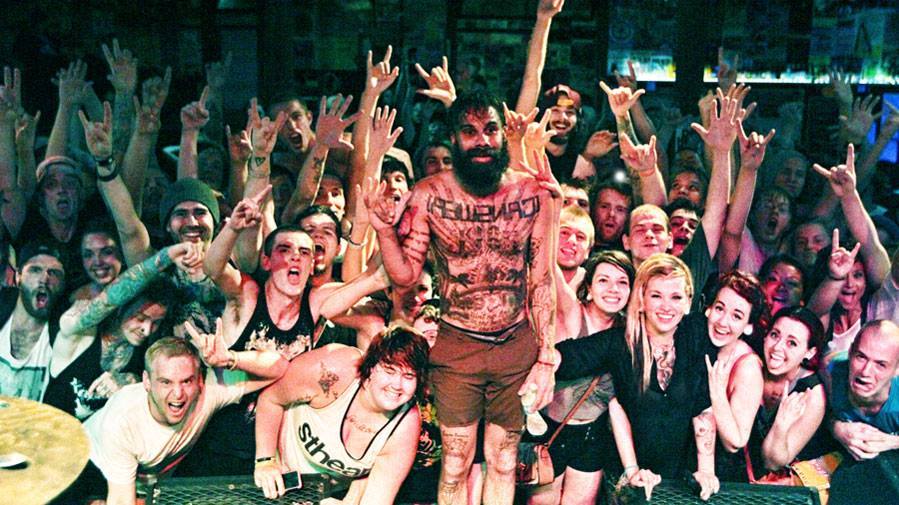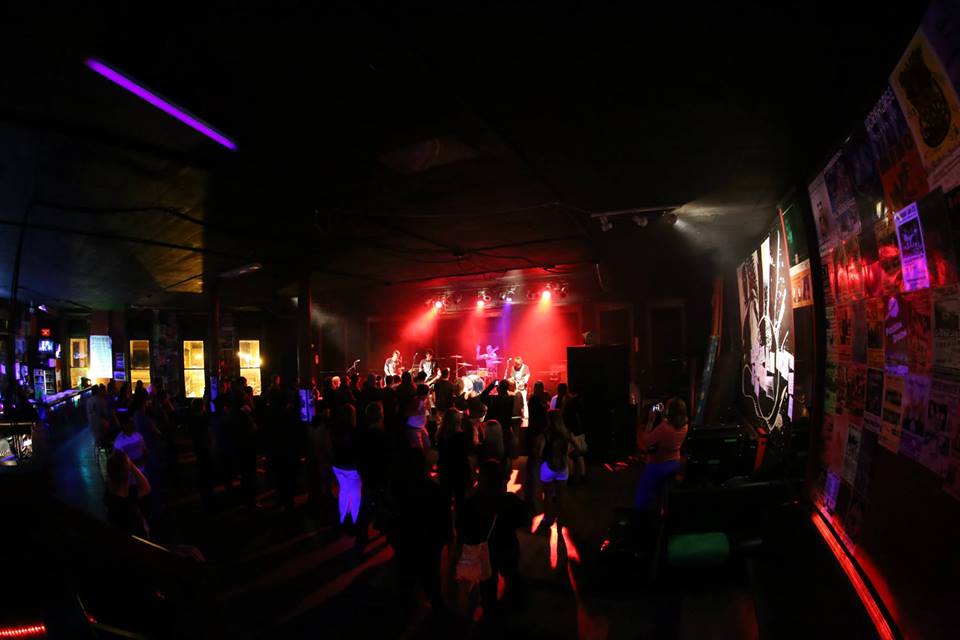 THERE'S NO MISTAKING THE EMOTION in Ben Koch's voice when he talks about The Warehouse, an all-ages, alcohol-free music club that's been a staple of La Crosse, Wisconsin's youth culture for more than two decades.
"My first show was in '92, when I was 12. My most recent show was last week," says Koch, a longtime Warehouse volunteer and arts activist. "I started helping out around the Warehouse when I was 15, selling soft drinks at the bar, helping the bands load gear, whatever needed to be done. Getting exposed to new music was difficult [in the La Crosse area] and this was a fantastic way to find new stuff. It meant everything. It was everything. There was a long stretch for me where whatever was going on there was the most important thing going on."
While the La Crosse area is home to plenty of excellent music, the scene skews decidedly toward Baby Boomer blues, hippie folk acts and college-bar jam bands. That's all in keeping with the demographics of a city of 51,000 people with three colleges and a worldwide reputation for making and drinking beer. In light of that, it's near-miraculous that Warehouse owner and founder Steve Harm has built a thriving, booze-free subculture in the heart of the downtown bar district. A big part of the venue's persistent popularity comes down to Harm's knack for booking bands. The roster of artists who have played The Warehouse is well above the pedigree you might expect for a town the size of La Crosse: Frank Black, The Descendants, Less Than Jake, Fall Out Boy, The Dead Milkmen, All-American Rejects, Veruca Salt, The Melvins and many, many more of that caliber.
Beyond the music, The Warehouse has fostered a community spirit among, for lack of a better term, at-risk youth in the La Crosse area. "I was very confused," says Koch of his junior high years. "I just didn't fit in at all. I spent the majority of my life up until that point doing what I thought I was supposed to do, pretending to like the things I was supposed to like. I lived in a little town. So, to find this place, with all of these kids who just didn't care about those things… Just to be in a room of other kids who felt like me, all of us weird kids that liked weird shit, was invaluable."
Lots of La Crosse residents share Koch's affection for the place, but it's never been an easy love affair. Running a music venue – even one that's a beloved local institution – is a volatile business. And when you take alcohol sales out of the equation, you're left with a business model that virtually guarantees some hard times. While researching this story I tried to get in touch with similar clubs in other parts of the country. There are a few of them out there – The Vera Project in Seattle and Chain Reaction in Anaheim, for instance – but my Google searches for "all ages venue" pulled up a disheartening number of headline variations on "closes its doors" and "says goodbye."
The Twin Cities scene bears that out. The Foxfire Lounge had a good run as a much-vaunted non-alcoholic outpost in Downtown Minneapolis, but it's been closed for nearly a decade now. Saint Paul's Eclipse Records made a go of hosting regular all-ages shows in two locations before moving to a third and dropping the live music aspect of its business. A couple of years ago Andrea Swensson at The Current blog put together a list of the Twin Cities' best all–ages venues. It's a fine assemblage that includes some admirable outlets, but there's a fundamental difference between what happens at these places and somewhere like The Warehouse. There are certainly plenty of teens who dig on the international diversity of the Cedar Cultural Center lineup or the acoustic troubadouring at Gingko Coffehouse. (I personally would have eaten up both when I was 17.) Don't get me wrong: it's fantastic that those kids can be exposed to their genres of choice. But at the risk of making an unfair generalization, I suspect teens who gravitate to a gig by Black Uhuru or The Urban Hillbilly Quartet are less likely to be "at-risk" than those looking for an evening of hardcore punk or screamo. By the same token, local bands trafficking in those edgier genres might be more likely to draw a strong crowd and build a fan base at an all-ages club than they could catering to an older bar crowd.
It isn't that the local scene is completely devoid of such options. A number of big-name venues like First Avenue and Fine Line frequently feature all-ages shows for fans of the loud stuff. Before its recent hiatus, Saint Paul metal bar Station 4 regularly hosted 18+ shows and, as Swensson's article notes, several all-ages venues have established solid footholds in the suburbs. Record shops like Fifth Element and Electric Fetus pull in good crowds with large- and small-scale in-store performances. But at the moment there are no alcohol-free all-ages clubs specifically focused on presenting live music within Minneapolis or Saint Paul.
First Avenue General Manage Nate Kranz says that's largely a matter of logistics. First Ave books shows at more than a dozen venues around town. Many of those host all-ages shows at least occasionally, and each has its own way of meeting regulations. "There are rules that regulate alcohol sales," Kranz expains. "In an all-ages environment they're not supposed to mix under-18 people with alcohol sales. At First Avenue we have it segregated so that there's only alcohol sales upstairs. When we do all-ages shows at the Triple Rock there's no alcohol sales in the live music room. If you want to get a drink you have to go next door." (And that's in relatively lenient Minneapolis; Saint Paul simply doesn't allow 18-plus shows in alcoholic environments.)
__________________________________________________
There are plenty of teens who dig on the acoustic troubadouring at Gingko Coffehouse. But I suspect youth who gravitate to a gig by The Urban Hillbilly Quartet are less likely to be "at-risk" than those looking for an evening of hardcore punk or screamo at a place like The Warehouse.
__________________________________________________
"Obviously the revenues are different at an all-ages show," Kranz continues. "Some venues are just set up to be all-ages all the time. Arenas are generally more family friendly, so they're always all ages. Theaters are for the most part all-ages. But at venues that are more like nightclubs or bars, the process is different. Generally there's a higher rent figure. You generally have to have more security. And, frankly, the revenue is lower for the venue at an all-ages show."
"Without alcohol bringing that revenue in, it's just that much more difficult. When you're trying to do an all all-ages, all the time scenario, there's very little revenue. You gotta understand – and this applied to me too when I was underage – minors don't spend much money once they get into a venue. If they do, they buy a t-shirt. They're not going to spend ten dollars on soda. The way concert deals work, the vast amount of the ticket money goes to the bands. When you're giving the ticket money to the bands and nobody's spending inside your venue, it's really hard to stay open."
For a good part of the past year, The Warehouse appeared likely to fall victim to just those factors. Koch and Harm have battled to keep the place afloat in the face of mounting debt and an indifferent city leadership. Things looked bleak at the end of August, even after a months-long media blitz: Harm met with music industry luminaries at Public Image Ltd. and Pigface drummer Martin Atkins' Band:Smart conference in Chicago; he participated in a well-received Reddit AMA. "We raised $63,466 through an indiegogo all-or-nothing fundraiser," Koch says, "but then had to refund it when we fell short of our goal [per the structure of such events]. The 200K [we originally aimed for] would have been enough to work on back property taxes (which is a debt to the County of La Crosse but plays a part in the bank's pressure on us as well); it would have taken care of backed up bills and a part of the mortgage."
But despite having to give up all those indiegogo pledges, in a plot twist straight out of a Mickey Rooney movie, the bank was so impressed with the show of community financial and spiritual support that The Warehouse was granted a longer grace period to come up with the needed funds to make good on their debts.
Since then, things have started looking brighter. Fundraising at warehouserocks.com (formerly www.savethewarehouse.com) continues slowly but steadily, with donations currently sitting around $36,000. The Warehouse also recently formed a board and filed to become a nonprofit called the Warehouse Alliance. "The goal is to keep the club open, as well as transition into a community arts resource and education center offering classes, workshops, and studio space," Koch says. "We hope to involve local school districts and universities."
Nonetheless, the bank debt still looms large, and real estate developers haven't stopped looking for angles to get their hands on the venue's valuable downtown property. It's a war of attrition that shows no sign of stopping anytime soon.
As Koch sees it, The Warehouse isn't just fighting for its own survival but for the very soul of La Crosse. It's a bitter irony that many parents regard a place like The Warehouse, with its loud music and pierced-and-tatted denizens, as a bigger threat than the beer culture that built the city.
"The thing I think is crazy about all this is I live in a community that has an alcohol problem. Over the last decade, like, ten college-age men have gotten much, much too drunk and just wandered into the river and drowned. Ten college guys dead from alcohol-related causes, and the people in the community will not rally and stand up for this place?"
Still, no one involved with The Warehouse is going down without a fight. The club's history is a string of such grassroots efforts, and the local passion behind this current fight is encouraging. "Through the history of the club, there have always been little fundraiser shows," Koch says. "Kids support the music community around The Warehouse, and that's how the club has gotten by — on the goodwill of fans, Steve's work ethic and volunteerism. People understand how important this place is, and so they help out."
__________________________________________________
Related links:
Find The Warehouse on Facebook at www.facebook.com/WarehouseLacrosse.
__________________________________________________
About the author: Ira Brooker is a writer and editor residing in Saint Paul's scenic Midway neighborhood. He has been published in a number of venues both local and national, several of which you may have even heard of. He currently edits Minnesota Playlist, maintains an archive at irabrooker.com and occasionally prattles on about pop culture at A Talent For Idleness.