Refuge and Rejuvenation: Artist Retreats of Minnesota and Wisconsin
A survey of new and established artist residency spaces outside the Twin Cities that offer community, solitude, rest, connection to the land, and creative renewal with no expectations to produce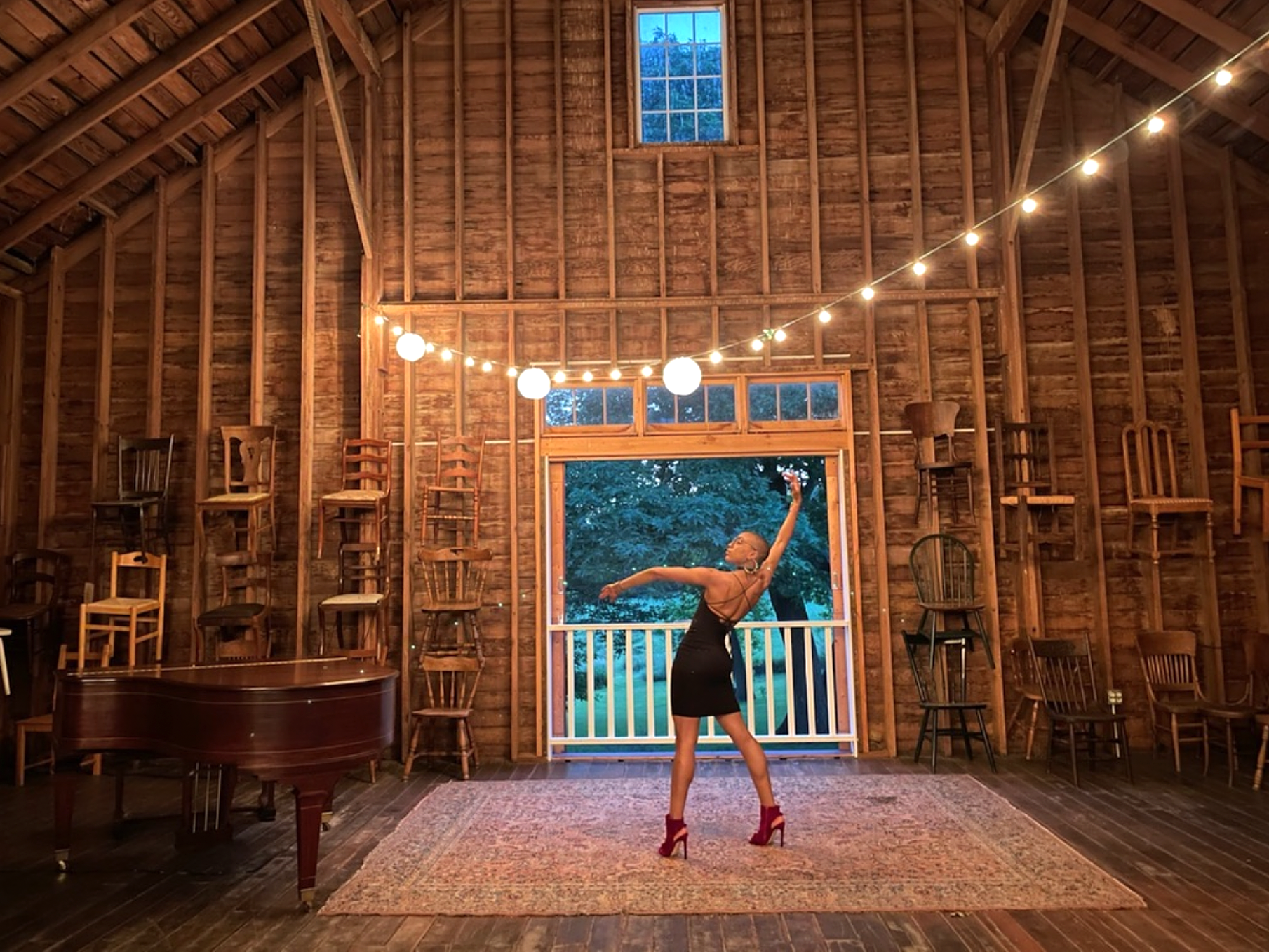 I visited the 57-acre Everwood Farmstead in Wisconsin on a crisp fall day. The trees on the ground were bursting with apples, and a white-tailed deer greeted me as I toured the grounds. Run by arts enthusiast couple Chris Everett and Bill Underwood, the former dairy farm has been converted into an artist retreat space. Artists of all disciplines apply to spend a week in the cozy apartments at the center, with access to the lofty-ceilinged barn made of California redwood in 1914—complete with grand piano. It's surrounded by woods, gardens, trails, and beehives.
You can imagine why the spot might be enticing for artists hoping to dig into their practice.
The notion of artists escaping into a secluded location is nothing new. Think of Gaugin traipsing off to Tahiti for rejuvenation and inspiration (with cultural appropriation thrown into the works). Maya Angelou would rent a hotel room, scribing her books and poems while lying in bed. Then there are more social versions of artist retreats, like the summer of 1816, when Mary Shelley gathered with Byron and Percy and ended with one of the most influential horror novels of all time.
Everett and Underwood bought Everwood in 2010, originally as a place for their own refuge. Underwood is a lawyer who works for Best Buy, and Everett has a graphic design business. They are astute art buyers, and regulars at the annual MCAD auction, where they enjoy seeking out emerging artist talent.
The couple cleaned out the barn and began renovating it, and then after two years, decided to invite a group of artists into the space. Peter Rothstein, the director of Theater Latté Da, actor Sally Wingert, composer Aaron Gabriel, and poet Patricia Kirkpatrick all drove out to Everwood and retreated in the house for three days.
"It was a magical evening," Everett tells me after giving me a tour of their gorgeous barn performing space. Since that first event, they built an additional structure on the farm that expanded opportunities to invite artists to stay and create work—with no expectation of creating a finished product.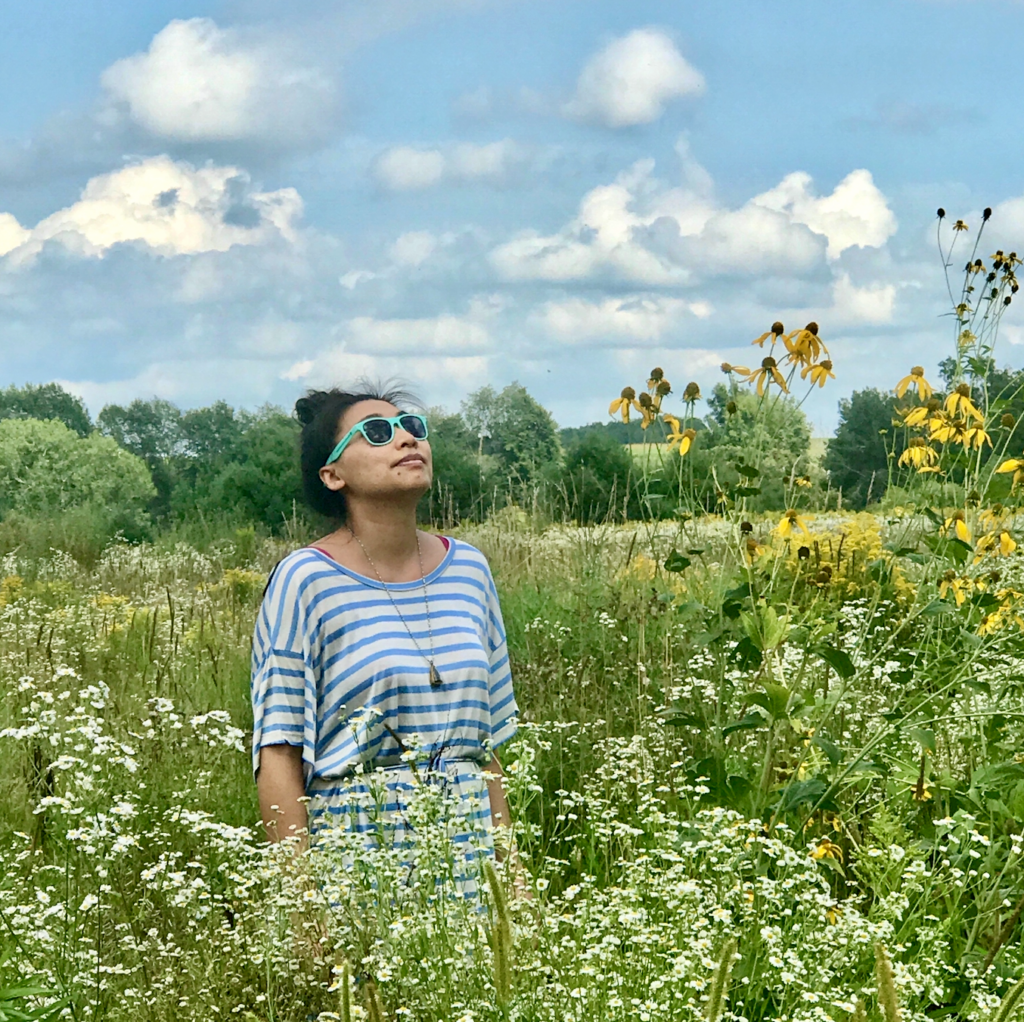 Playwright, poet, and children's book author Saymoukda Duangphouxay Vongsay also used the word "magical" to describe her time working on a draft of Kung Fu Zombies vs Shaman Warrior, a play she continued to develop in 2022 at Theater Mu's New Eyes Festival.
"I could really imagine zombies coming after me," she tells me in a phone interview. "It was a perfect environment for me to write that kind of piece."
Vongsay was one of the artists Everett and Underwood tapped to improve the retreat. She suggested that they offer stipends for artists participating, as a way to include a more diverse pool of participating artists.
"Not everybody can just walk away for the week and not take care of their expenses at home," Everett says. They challenged their board of directors to devote a portion of their budget to stipends. Meanwhile, they've challenged themselves to grow their earned income to increase the stipend amount.
"It's been a huge learning curve," Everett says.
The work Everett and Underwood are doing to diversify Everwood and create a more inclusive retreat space is part of a shift happening nationally, with retreat spaces and arts in general. That work comes none too soon for poet, writer, and curator Heid E. Erdrich.
Often, Erdrich sees a lack of knowledge about Native culture. For example, in Native traditions, art isn't a lofty endeavor done by the few, but rather seen as an integral part of life.
"People are speaking as if there's nobody in the room who comes from a tradition where art is not part of a cultural practice," she says. "The conversations will get to be about art in a way that that excludes." These days, many of the spaces Erdrich has been to include a land acknowledgment of some kind, but in one case, the organizers could not pronounce the names of the people they were acknowledging. "They laughed about it and said you could read it yourself and get a copy of the land acknowledgment on the wall," Erdrich recalls. "I was like, seriously?"
Away from regular life
That being said, Erdrich has had many positive experiences participating in artist retreats. Her most productive ever was in Marfa, Texas, despite having to leave early because of illness. She also loves visiting the Tofte Lake Center in Northern Minnesota. "It's just flat out beautiful," she tells me. "You've really gotten away from city life, and the remoteness is really nice. It doesn't feel isolated."
Tofte is run by Liz Engelman, who first caught the artist retreat bug in 1990. She worked as a dramaturg for a contemporary theater that took a group of women playwrights to Hedgebrook, a rural retreat space on Whidbey Island in Washington.
"I just remember sitting at the kitchen table in the farmhouse was such a profound experience," she recollects. "You could feel the energy in that kitchen. It just felt so rich and full, that room."
Engelman moved to Minnesota in 2005 with her partner and fell in love with the Boundary Waters area. She ended up buying an old fishing resort and creating a retreat center. Over the years, she's worked to find the right balance in creating the experience.
"You're both creating community, and you're also giving an artist time to just be away," Engelman says. "What one artist might need is different than another." While some artists crave community and conversation about process, others might want to spend all of their time in a cabin, because they don't get that time at home.
"Both are useful, and one isn't better than the other," Engelman says. "It's kind of balancing community and that craving of personal time and solitude."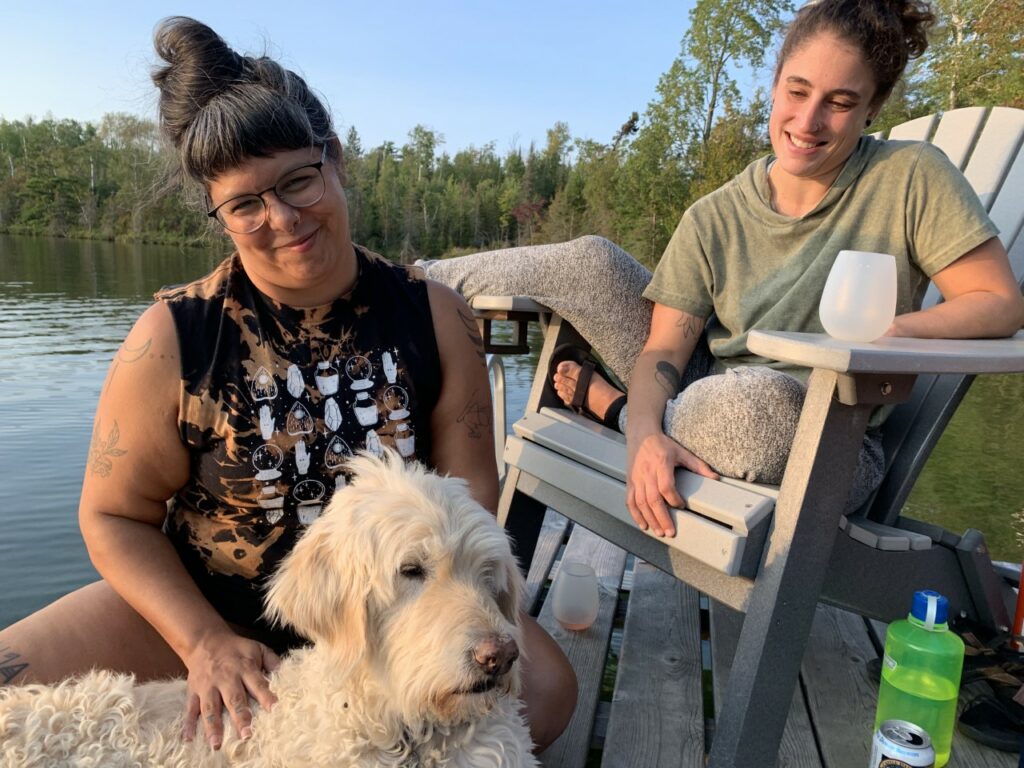 Getting away from the humdrum, the commitments, and yes, even the fast internet artists typically have at home can make a pathway for deep thinking and creativity to emerge. For choreographer Taja Will, the spotty cell service and slow internet at Tofte is part of the appeal. "Not being able to have the habit of scrolling or streaming is a really good break," Will says. Those things can be pleasurable and also addictive."
As a freelancer, Will often feels compelled to always be available. When they are at residence at Tofte, they put on their away message and leaves their phone in the Roadhouse. "To not have the option of being productive in that way feels like a really good rest," Will says.
Art and Land
Will has also used non-urban retreats as a way of strengthening their and their collaborators' connection to land in a less extractive way than simply going into nature to relax. Often, that happens through ritual and meditation. "To build the relationship with the land is to be doing rituals with it," Will says. "The practice of literally giving something to the land of ourselves, our DNA, is a long Indigenous practice."
Connection to land is a key component to another retreat space in Minnesota—The Fields at Rootsprings, located at a farm in Annandale.
Operated as both a worker-owned, limited equity co-op and a nonprofit that works in tandem with the co-op, Rootsprings is intentional about its hybrid structure. "That is important because it's moving into collectivism opposed to individualism," says Signe Harriday, a theater director who co-founded Rootsprings with a cohort of notable figures in the arts and activism community of the Twin Cities.
Rootsprings takes an ecosystem approach, where the land itself is part of the teaching. "She's really trying to invite us to be mindful about the ways in which one part of the ecosystem is impacted by another," Harriday says. "And that the diversity of the ecosystem actually supports greater well-being."
Part of Rootsprings' approach is reflecting on a mutually beneficial relationship with the earth. "We think of ourselves as stewards, not owners," Harriday says.
"As artists who are often at the crossroads of activism and organizing, we realize and recognize that for our ecosystem, our wellness and well-being is imperative," Harriday says. "We are focused specifically on communities that look like us, who are doing similarly aligned things, and who have—in addition to the systemic inequities that we face—have also been disconnected from land, and from access to healing spaces."
"Every time a white person is like, 'I'm going to my cabin up north,' it feels like a mini microaggression," Harriday says. "There is a culture in Minnesota that recognizes respect, and relationship to land as important, but there's a tradition of settler colonialism inside of the habituation of saying, 'I have space for me to go rest.'"
In Minnesota, BIPOC communities often don't feel safe or invited, Harriday says. The land-based projects Rootsprings is involved with and facilitates is aimed at providing healing for artists and activists of color. When BIPOC artists visit Rootsprings, either as a solo retreat or a different sort of programming, "you can feel the vibration of other folks and their energy," Harriday says. "I think we're actually working towards collective healing."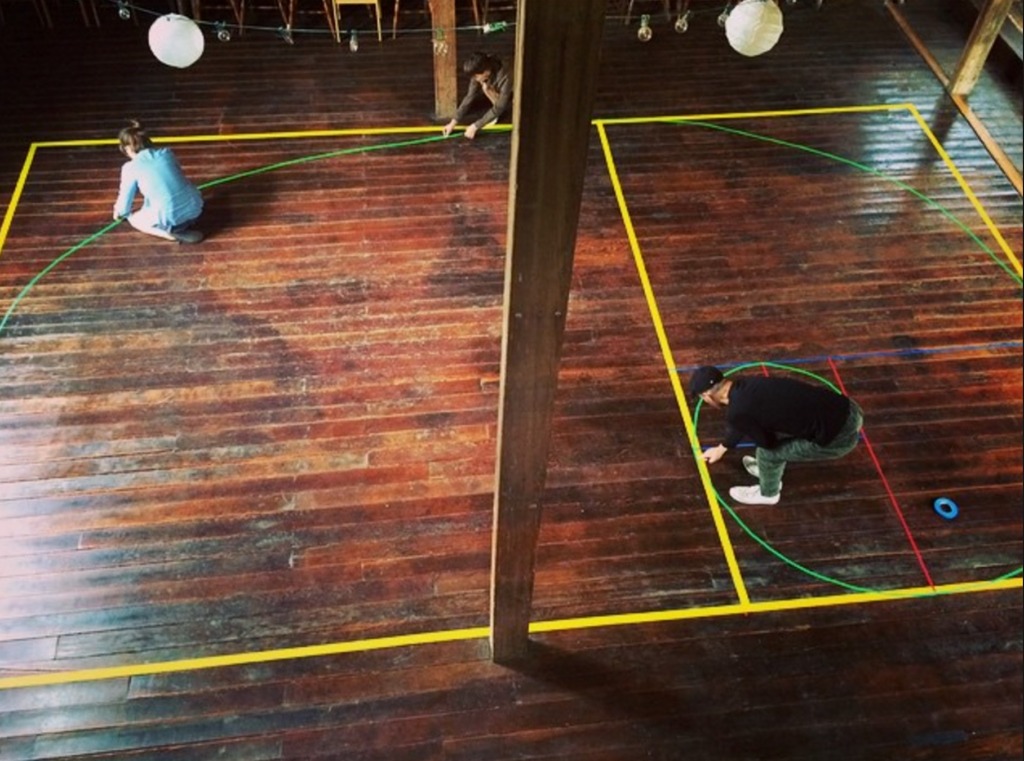 Artist Retreats Made to Order
Time to work and time to converse are often two ingredients wrapped in an artist retreat, but there's often variation to how much time is devoted to each, and how structured an artist retreat is.
Vongsay says she plans to use a portion of a grant from the Mellon Foundation to design her own retreats. "I use my development fund to book an Airbnb somewhere and be out for a week," she says. "That's a luxury that I have—not every artist has that."
For Vongsay, being able to be in a different environment is key for creating an artist retreat experience, and to have a place where you aren't interrupted. Vongsay has a partner and a young child, so often when she works at home, she'll only have an hour before she's needed. "When I'm away, if he's out of sight, out of mind, I just get to work."
Often, Vongsay has invited other artists to join her at the Airbnb and retreat with her. That way, each person has the day to work, and then have conversations in the evening over dinner.
"It's good way to build community," she says.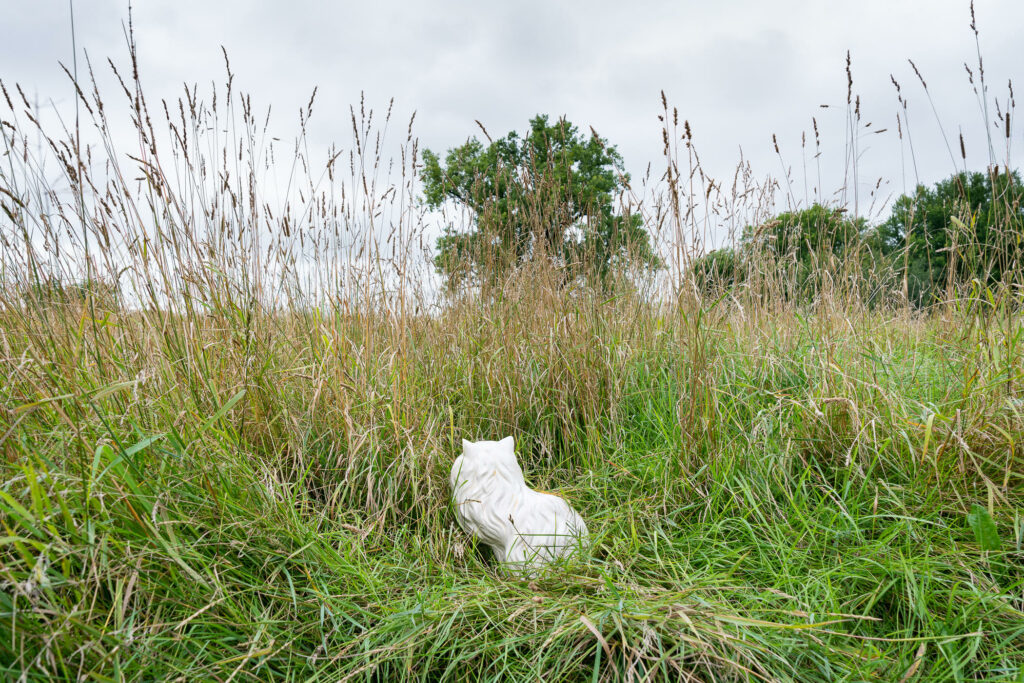 After all, retreating doesn't have to be a formal activity. For visual artist Melissa Borman, a low-key artist residency at the home of fellow artist Mary Bergs was a dream.
"What worked about it is that there were no expectations on me at all," Borman says. Located in a small town in southwestern Wisconsin, Borman had an entire library of art books and stimulating reading at her disposal, plus a space filled with art. "The house is almost like an art gallery," Borman says. She had the downstairs part of the house to herself, as well as an attached studio. "They didn't lock their doors, and you could just come and go as you pleased," she recalls. She didn't have to produce anything or work at certain hours. "I just had time to slow my brain down, and really come up with some new ideas," she says.
But it wasn't a vacation. Bergs' home is in a small town without many attractions that one might find in a tourist destination. She didn't visit sights to see in the area. "I used the time to definitely relax, which is an important part of the creative process, to read, and to just kind of dink around in the studio and play with different materials I might not have my own studio," she says.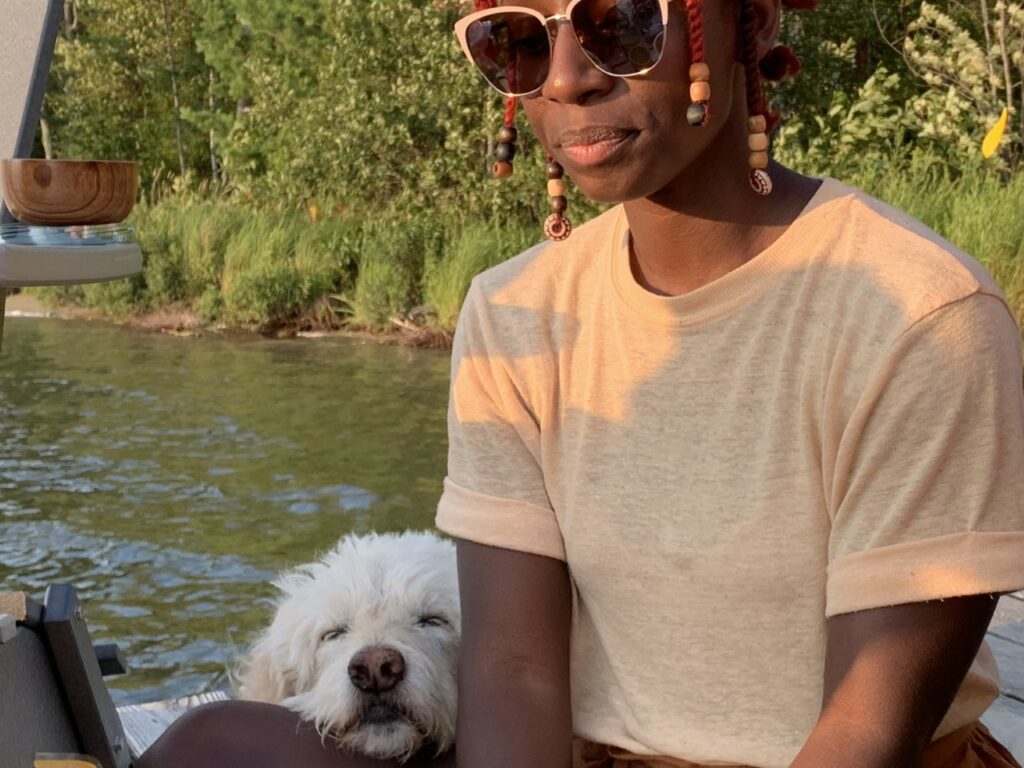 Dancer, choreographer, and healer Alanna Morris has also found her own path to create a retreat experience by hosting her own. The idea came about when she was looking for a retreat experience, but after three months, couldn't find something that would be exactly what she wanted.
The first retreat Morris organized, in 2019, was founded on pillars of envisioning and goal-setting, centering and grounding, and fellowship and sisterhood. The notion of reciprocity drove the way she organized the endeavor. In other words, she asked people what they were hoping to receive, but also what they could give.
"It could have been intangible things like, I give you great smiles, and I'm a great listener," she says. "Or it could be something more tangible, like the ability to build a fire."
Morris's second retreat, at a place called The Hideaway at Xanadu Island Resort, near Fergus Falls, happened during COVID, and she invited healers, activists, and anyone working on the margins of reproductive justice, land, justice, and racial justice. "This particular retreat was geared toward folks who are a lot of times under-resourced," Morris says. That retreat centered around the intersections of science and wellness, and giving space and training and education to Afro-Indigenous technologies, and indigeneity of all kinds. "It was important that the tenets of the retreat reflected the type of work that these people are engaged in," she says.
As a retreat organizer, Morris draws on the experiences, pains, and loves she has amassed throughout her life and creative work. "I know how to make a program collaboratively," she says. "I'm a curator, maybe by nature, but I also think I listen pretty well." Through info sessions and meetings prior to the retreat, Morris listened to what people needed.
"So if you say, 'Oh, it would be so nice, Alanna, if we didn't have to cook our own meals.' Then I go ahead and make that happen," she says.
Morris's vision for creating a retreat came from her ancestors. "I work intuitively," she says. I was looking for a retreat. I was burnt out and I couldn't find what I was looking for." Then, she started to have recurring dreams. "I received my marching orders, if you will, from spirit," she says.
Morris' experience might serve as inspiration for those of us who can imagine how time away to devote to art might be beneficial. If what's out there isn't exactly what will work for you, it's time to start thinking about ways of retreating outside the box.