Politics and Performance from a Black Trans Perspective
Lessons on value, imagination, labor, and care—from Phoenix Theater to Minneapolis City Hall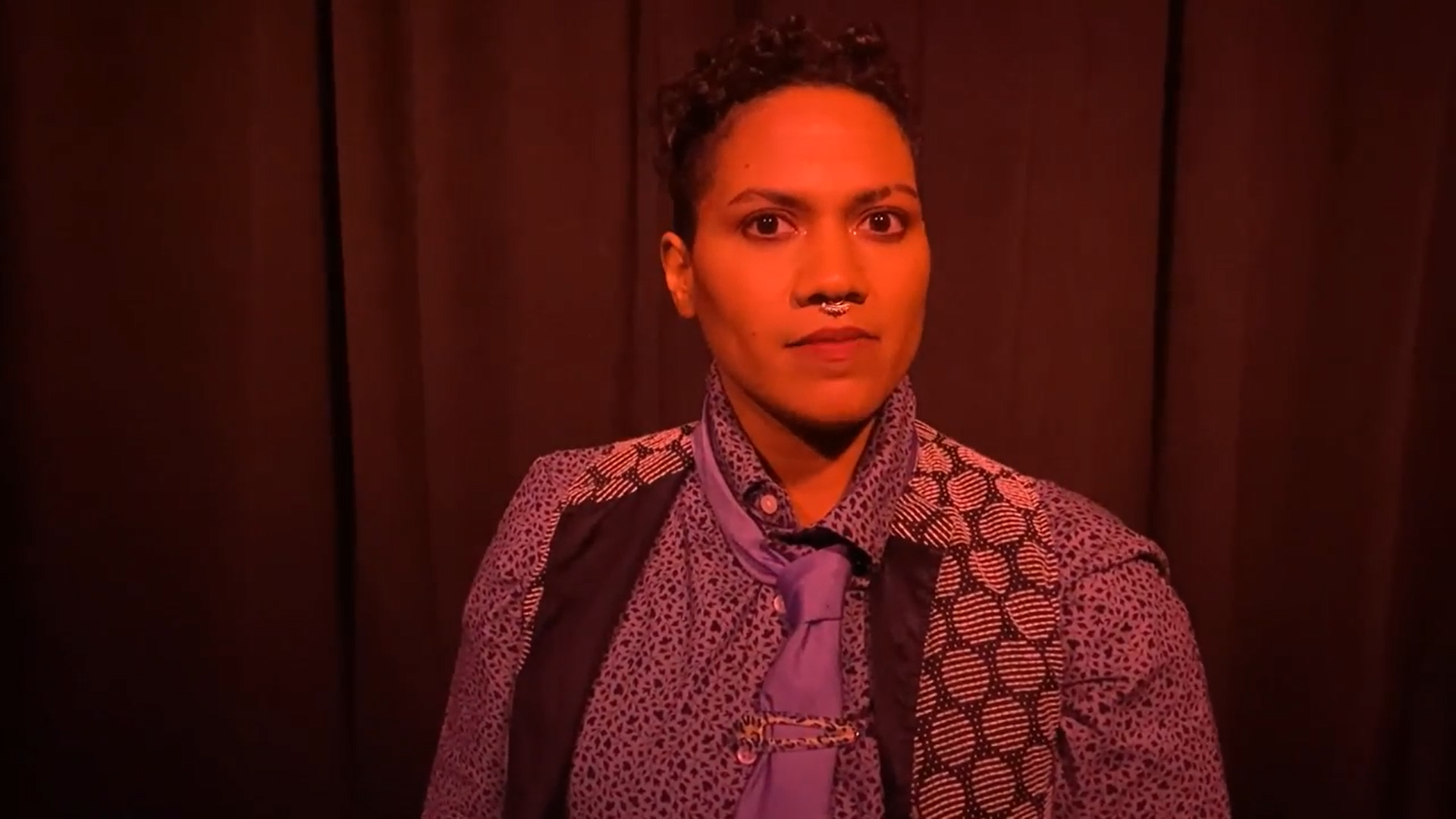 Here in the theater city of Minneapolis, performance and politics run parallel. This isn't new information, and as a Black, trans, Jewish person who has a practice of ancestor veneration, I take comfort in that. The alignment between politics and performance has been spoken about at great length by my ancestors, and it's helped me over the last year of pandemic, uprising, and government negligence. It's held me and the expansiveness of my anger as I witnessed local electeds get on a stage—the place where I've spent my life, with the exception of this year—and totally ignore supporting the theaters that make this city livable. It held the depth of my joy through the creation of my piece for the 20% Theatre Company's Q-STAGE: New Works Series,​ ​Mx 4 Minneapolis​, ​a solo TransMission about my Black trans nonbinary descendent running for the spiritual role of Mayor in a post-land back, post-abolition world. We're in a city government election year. This year our theater city is giving $179 million to a wildly out of pocket police department. Our theater city will also allow what is left of its theaters​ open their doors in April, with insufficient financial support—especially for BIPOC queer-trans programming—knowing many audience members will be vaccinated and many performers will not be.1
As a good descendent myself, I am compelled to rename and restate what knowledge is found at the intersection of performance and politics—lest we theater citizens forget before November comes along. So, let's get into it.
The Ugly Side of Authentic Casting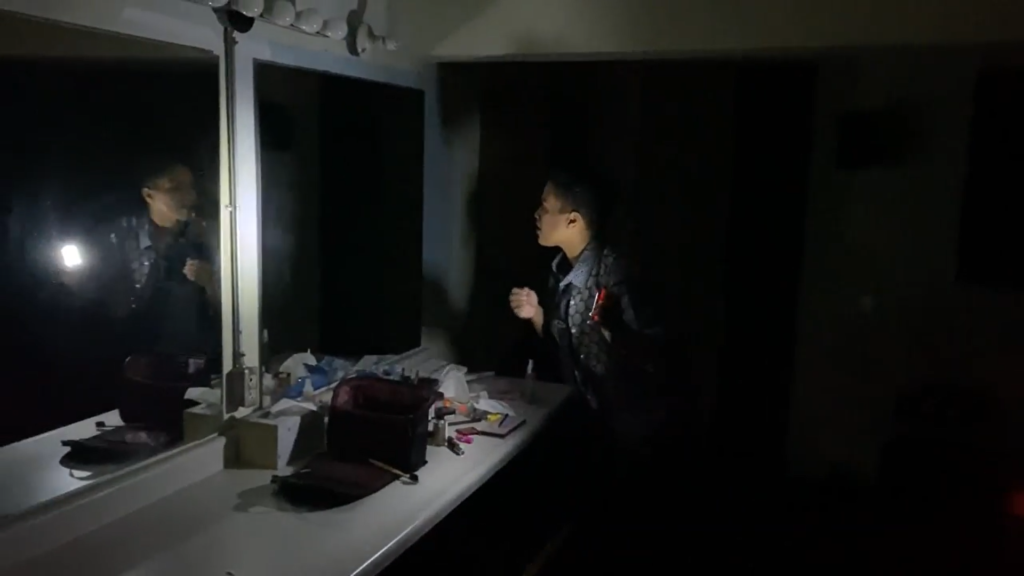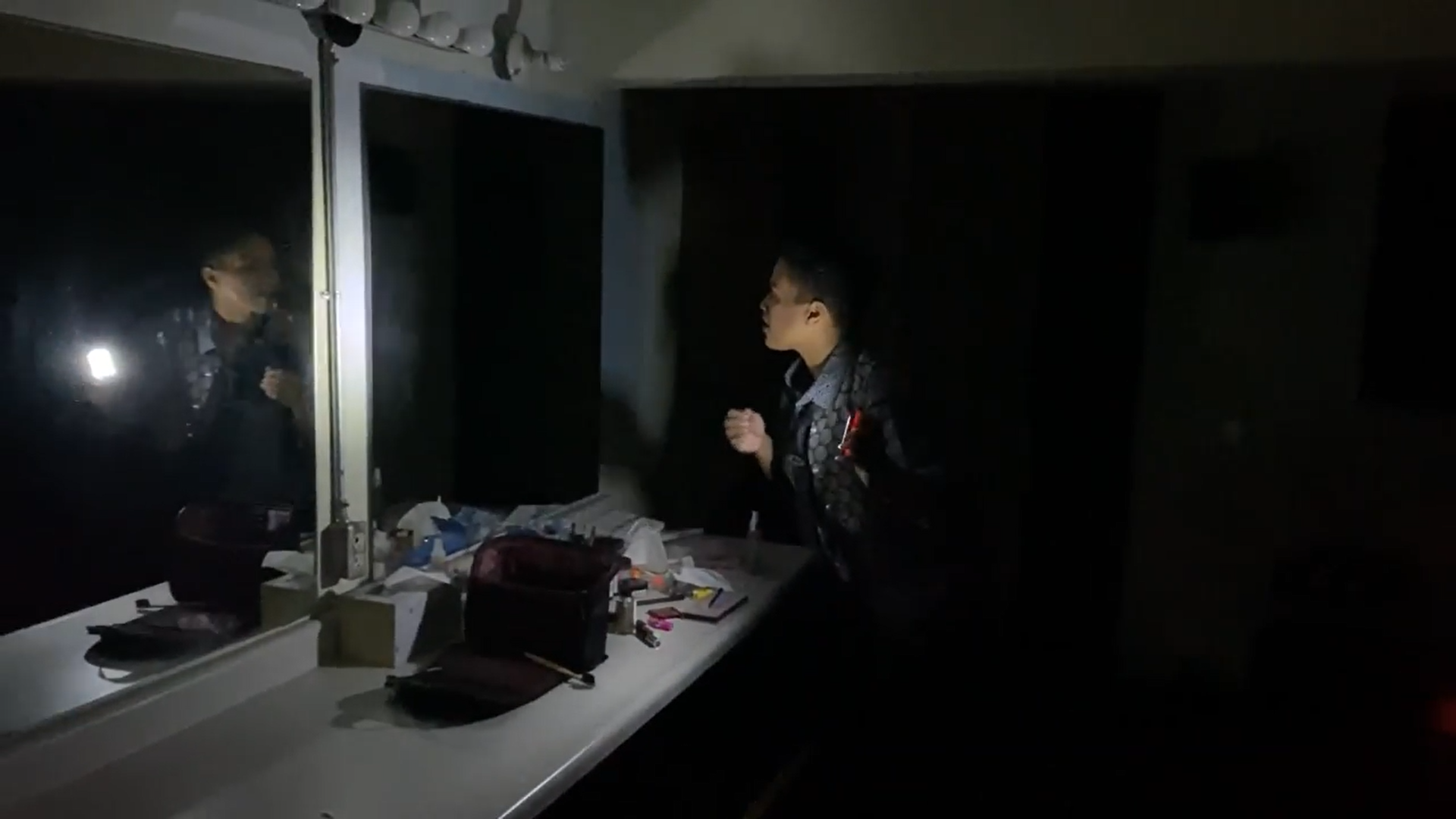 Whether in the Theater or the Theater of City Hall, seeing the roles fill up with Black trans people is a double-edged sword. To say that I'm lucky that I was initiated into local government participation by two Black trans people, who've carved a pathway for me and others with their bare hearts, is a massive understatement. It was a huge honor when I was appointed to the Minneapolis Arts Commission by City Council Vice President and my Q-STAGE predecessor, Andrea Jenkins. It was life-changing to then later be appointed by Council Member Philippe Cunningham to the Transgender Equity Council. So my heart was absolutely shattered when they both voted to give more money to MPD. Yet the gratitude of a being presented with a creative challenge still floats underneath. When I watch other actors make choices I don't agree with, it prompts me to think about where I would take the role.
In Mx's world, the land has been given back, we're so far beyond police we've almost lost the word for it, Mayor is a spiritual role, and our culture has a special protective mycelium called Marshaphase. It was created to break down remnants of state violence, and as it does, it gives off a protective light that's shaped the entirety of culture for centuries. The crux of the show is that we've gotten down to the last MPD uniform, putting Marshaphase in danger of extinction. Mx envisions the Phoenix Theater as a temple of their queer-trancestors, because like every candidate who has announced in Minneapolis, they want "creative solutions to these issues." Mx is a champion of change, petitioning us for support to win the role as Spirit of Mayor's host, so that they can guide their people through the darkness. Their opponent and sibling Remx would like to revive a small police force to continue the light.
I created the piece knowing that I would play both Mx and Remx, for COVID safety and for the actor's joy in the challenge of playing two in one body. But I also did it because trans people need justice, and if my vision of justice is a future where the cast is eventually 100% Black and trans, then I have to accept seeing the faces I love play the "bad guys" in the narrative. It's a bittersweet triumph: the pain-pleasure-pain of living in a time in which there are enough Black trans people alive and in one spot, taking up headliner roles in government, to have a disagreement among them. Candidates in Minneapolis are starting to be cast more and more like the people they represent. Looks are not enough.
The Backstage Work Controls What You See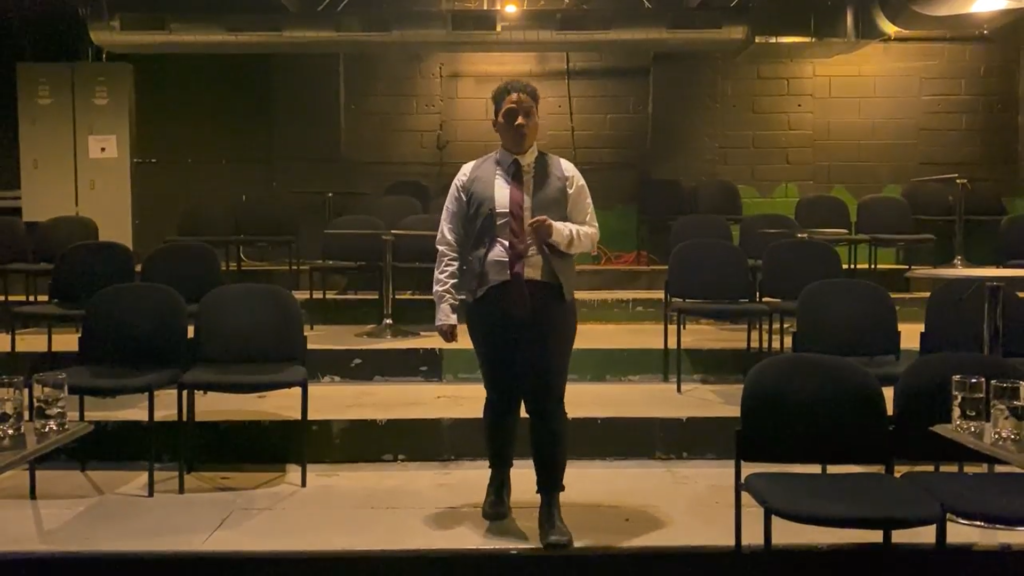 You can have all the diversity onstage that you'd like, but every theater and political professional will tell you that the actors you see aren't the ones making the entirety of the world. There are playwrights, producers, costumers, techs, makeup artists, all types of designers and makers that come together to make the show happen. And who is working behind the scenes matters. When I was in high school, my mentor took me to see a production of ​Once on This Island.​ For those who don't know, the musical touches on the colorist relationship between dark- and light-skinned Black islanders. The book it was based on was written by Trinidadian playwright​ Rosa Guy.​ However, the script and music were written by white folks. The directors of this production were white. The audience was almost entirely white. My white mentor was ecstatic about the show, especially because this particular production used color-blind casting. She clapped along and sang loudly along to the lines, "Some girls take hours… / All powdered and prim and pale / But you are as wild as / That wind-blown tree / As dark and as deep as / The midnight sea," with the Casper the Friendly Ghost white romantic lead. I tried to disappear into my seat.
I had several conversations about Mx and local politics with ​Joy Marsh Stevens,​ Director of the Division of Race and Equity for the City of Minneapolis. She ran for Mayor of Brooklyn Park a few years back and lost, but her campaign opened up a lot of dialogue around racial equity and running for office. In one of our conversations, she really broke it down for me. It's true that our illustrious City Council members, current and to come, may have ideas on how to move Minneapolis through healing. But city staff hires and appointed folks who "serve at the pleasure of the mayor" mangle them by the time they reach the public. This is especially true of the Community Planning and Economic Development Department (CPED). Staffed almost entirely by white people, they control much of the behind-the-scenes operations of the city. CVP Jenkins shared at a POC in Environmentalism panel that Minneapolis makes a lot of its money from the sale and taxation of land. I'm sure they know as well as anyone that ​police presence means higher property values.​ If the City Council is who we see speaking the texts and performing the actions, CPED (and other departments that share their interests) own the theater and choose the season.
Stop the Show Sometimes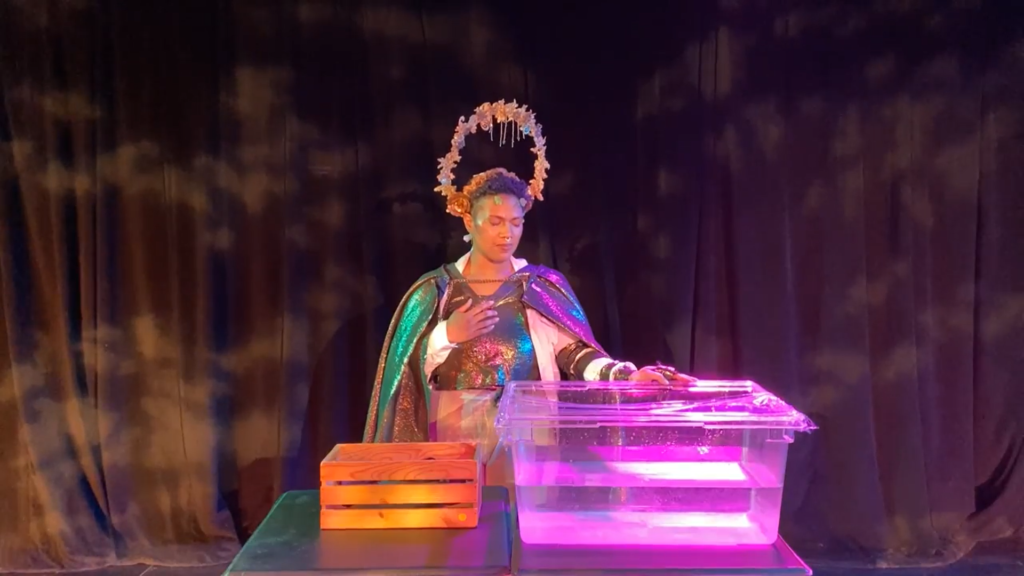 I've had the pleasure and the privilege to get to know many Black politicians over the last year, and whether through example or lack thereof, the best advice they gave me has been this: Stop the show sometimes. While cutting my teeth in New York City, "the show must go on" became the rod from which I never spared myself. I felt like I could afford to do so, but coming into my 23rd year of experience in the field, I've realized that performance and politics are healthier when they aren't persistently driven to a production point at the cost of the performers. You might get a check, but the art suffers. I've spent a lot of time onstage, but I'm not always on, and that kind of behavior creates a lack of generosity that can poison every aspect of my life.
I want to tell you that I was absolutely ready to run for office this year. I had my kitchen cabinet set, the website on deck for publishing, as well as dates lined up for public appearances. My plan was to finish ​Mx​, and in a masterful bending of art form to serve purpose, leverage the interest of the show to launch my campaign. Then right before filming ​Mx​, divorce ripped my life apart. I knew I couldn't process it, finish the show, and run for office as well. So at the top of Black History Month, I announced instead that I wasn't announcing. Then, I refocused my efforts on ​Mx—and with a team of five people, myself included, finished. This wouldn't have been possible without the direction and leadership of Marcela Michelle, 20% Theatre Company's Artistic Director. Not only because she stepped in to help me at a critical hour, but because we had spent many hours before that in conversation about the complexities of Black trans leadership in Minneapolis. She also spent many hours after that editing the vision together.
My platforms were built entirely in centering people in themselves. This goes much further than "Black Lives Matter"—it proposes that we consider them precious beyond measure. I didn't want to get onstage in a wounded city and make vague promises around healing that I couldn't keep, all because I ignored my own needs in a critical moment. In the piece, Mx gives us offerings in the form of beautiful questions: "Have you taken your meds? Have you eaten yet? Are you breathing?" They want to maximize the conditions for a conversation with the viewers, because in an emergency, it's hard to connect across the table, let alone across time. At one point, they do something I've never done backstage during a performance: to stop and drink water. Many of the upcoming candidates will give us sparkling speeches on how to heal and move forward. Many of them probably don't have healthy coping mechanisms for personal emergencies, let alone emergencies of the state. Mx may have been my creation, but they definitely had autonomy and the message is clear: The show must stop sometimes. Don't trust an ancestor to take care of you who hasn't taken care of themselves first. Don't trust the actors, on either the performance or the political stage, who don't do so as well.
In the final monologue of ​Mx 4 Minneapolis​, Mx confesses to us, "I don't know what the future holds as we search for alternative methods of protective energy." That's the kind of transparency I love to see from a person in power, and as the writer, I don't know either. But I do know it takes a holistic understanding of what's happening in front of Minneapolis in order to find it. You can't have that Minneapolis without including theater, and our creative economy at large, in the process. Will our candidates for City Council say the same?
---
Mx 4 Minneapolis is available to stream March 25-28, 2021, as part of 20% Theatre Company's Q-STAGE: New Works Series.