MN Filmmakers Invade Cannes Today–Tomorrow, the World
Writer Maggie Sandford speaks with the motley crew behind the 48-Hour Film Project success story, "Birthmarked for Death," about their many film projects and the team's new endeavor, "Nation Undead."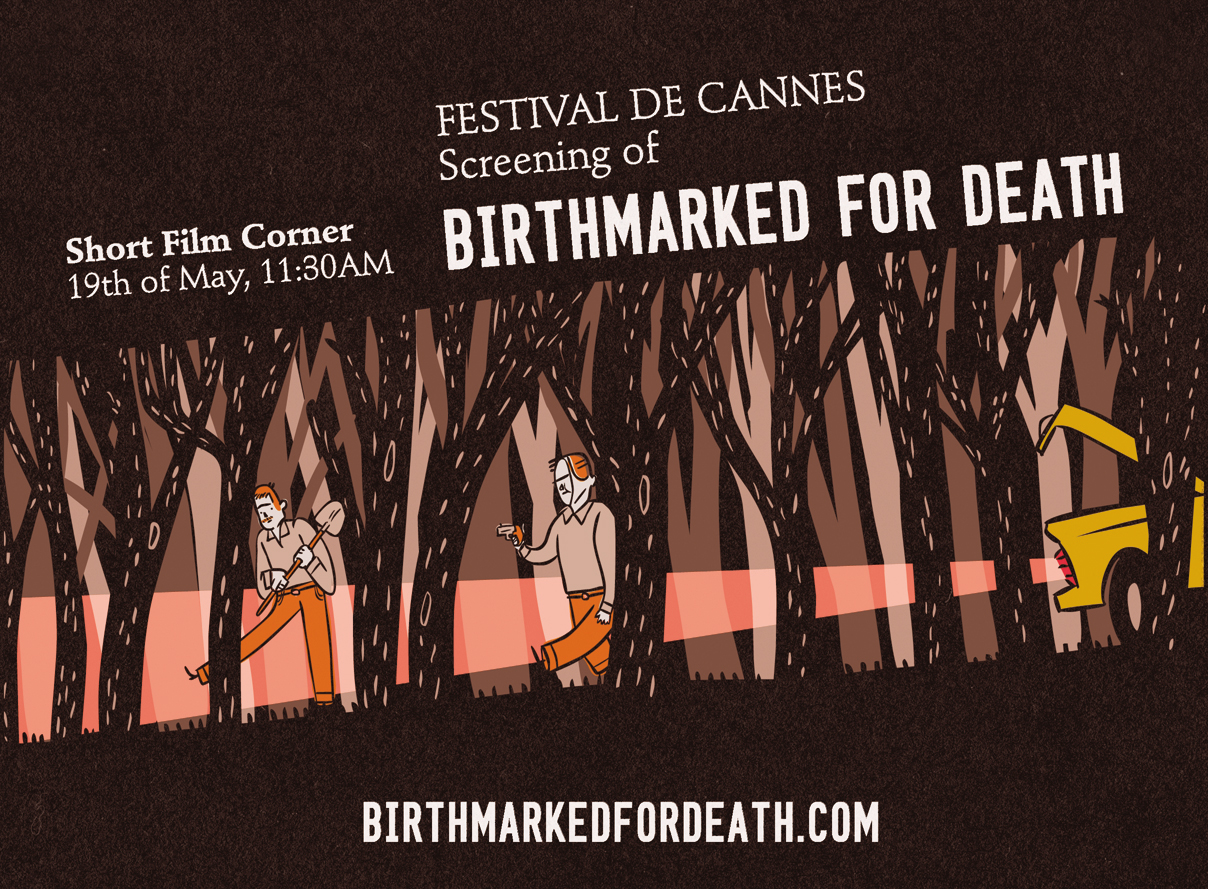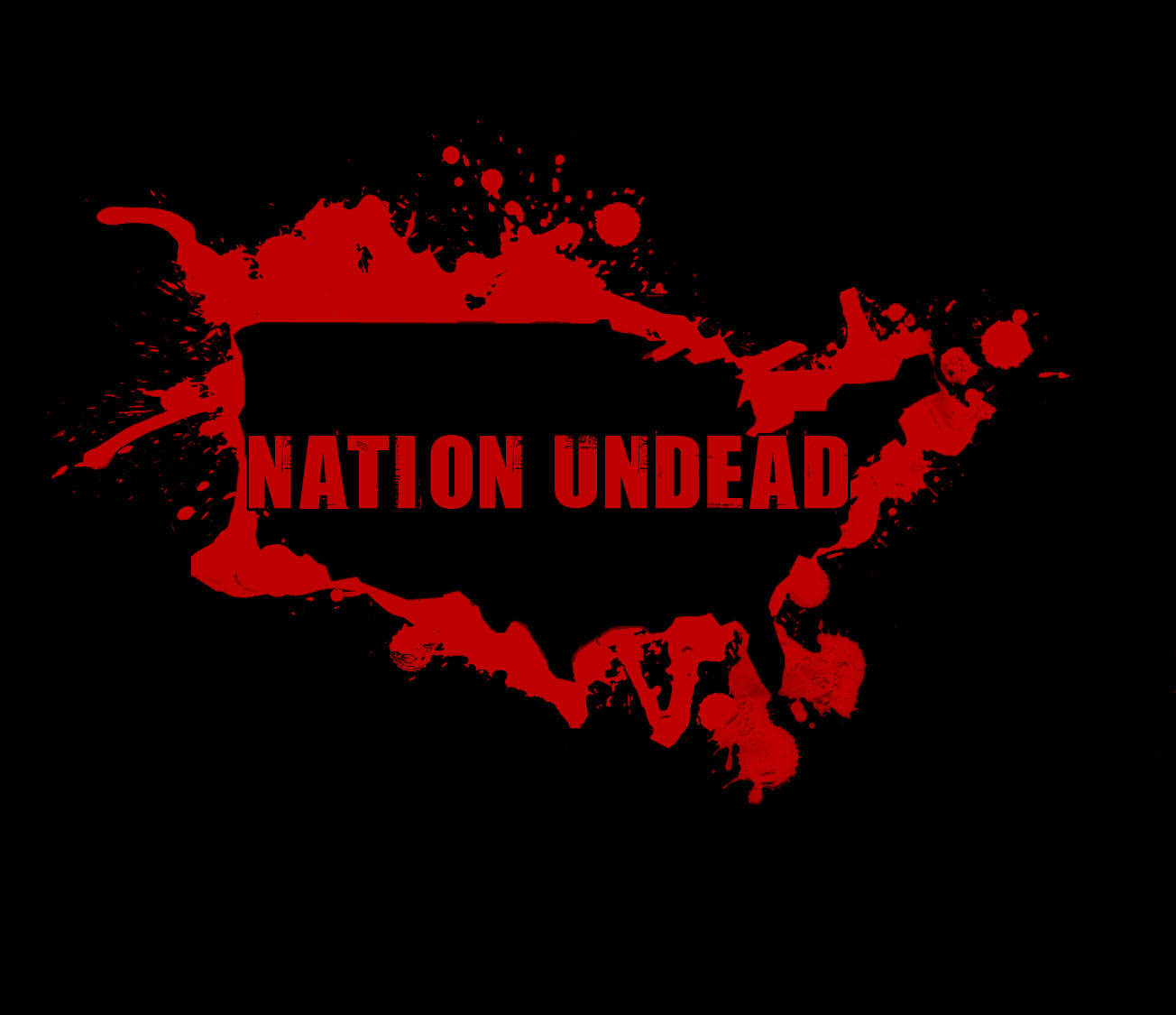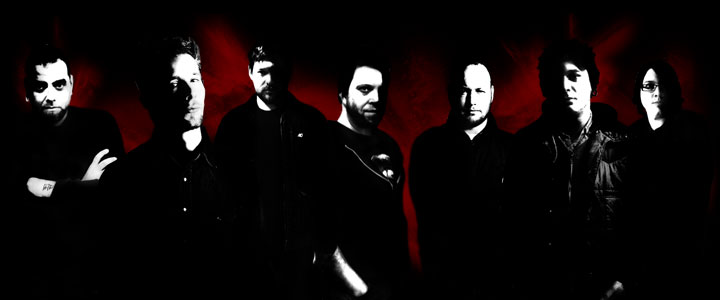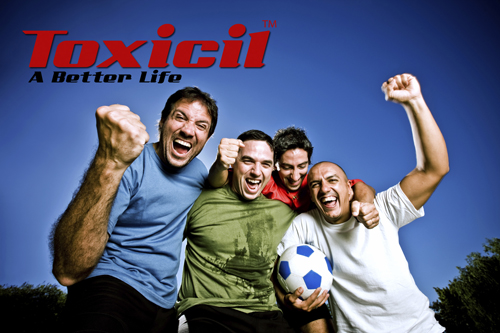 AS IS THE CASE WITH ANY GOOD FILM, THERE IS A LOT MORE GOING ON behind the scenes of Birthmarked for Death than appears onscreen. A lot more. The darkly comic short created for the 2008 Minnesota 48-Hour Film Fest is headed to the one-and-only Cannes Film Festival this month, which is a big deal for any group of aspiring filmmakers. But for the self-described "motley crew" behind Birthmarked, even the excitement of international recognition can't stop the hustle. I spoke with four core members of the team in a NE Minneapolis coffeeshop recently — production coordinator Erika Backberg, writer/actor Eric Nigg, writer/director Matt Olson, and editor/producer Patrick Pierson. It turns out these filmmakers have their spoons in a lot of pots outside their film work, including comedy, multi-media live shows, and fashion. Then there's this nation-wide zombie epidemic, and – okay, wait. Let's begin at the beginning.
Birthmarked for Death is the story of a novice hit man (Mitch Hansen), a charmingly simple undercover cop (Eric Nigg), and the unlikely relationship that develops between trunk and driver's seat as one drives the other to his doom. Not coincidentally, Eric and Mitch have the longest-standing real-life relationship of anyone on the project; they've been friends since preschool and their natural chemistry is apparent onscreen. After leaving their childhood homes in Browns Valley MN to test their stand-up chops in Minneapolis, the pair found a third kindred spirit in writer/videographer Matt Olson, a collaboration which led to the 2004 formation of a sketch/video troupe called The Label. Erika Backberg then entered the picture as a friend and fan, and quickly took over the role of producing The Label's shows – increasingly elaborate productions that included video, sketches, and stand-up.
"We were a little in-over-our-heads, at first," Erika laughs (everyone nods in agreement); but the Twin Cities artistic community was excited about what The Label was doing, and increasingly talented acts continued to come a-knocking. So they sallied on. "In the end," Erika continues, "it was that openness which allowed The Label to work."
It was the same openness that eventually led them to make Birthmarked for Death. Having to produce three to four new videos for each monthly show, the team was soon "addicted to timelines." By 2007, The Label's monthly shows gave way to more film-based projects, requiring Eric, Erika, and Matt to spend more time and money on film production. Here, they called upon the experience of Patrick Pierson, then a bartender at Jitters night club/coffee house who also happened to be a freelance camera man/editor at North East-Minneapolis-based Token Media.
Pierson's experience working in the commercial, client-driven environment at Token became yet another unique ingredient that gave the group their edge. At last, they had balanced their disparate skills with a collective sensibility; as Patrick puts it, "to find the irony in profoundly sad moments." From The Graduate to Pulp Fiction, that's a winning film formula if ever there were one.
By time the 48 Hour Film Project rolled around in 2008, the group had already produced over 30 original multi-media shows, and had entered and won the 2004 24-Hour Film Challenge presented by Minnesota Film Arts. As soon as the group decided to try to put something together for the 48-Hour project, local talent rallied around them: Dan Hundley at Token Media came on as Director of Photography; Brian Forrest, locally and nationally infamous for producing the public-access hit "Drinking with Ian," came on as one Assistant Director, as did local stand-up comedian Phoebe Bottoms.
What started as a simple prompt (Genre: Police/Detective, Character: Mr. Perkinson, Line: "You look very familiar," Object: fish) ended up being one of the winningest films of the festival — awarded Best Film, Best Writing, Best Cinematography, an Audience Award, and Best Use of Character.
Additionally, the group was one of five national 48-Hour Film Project teams to be chosen to participate in an offshoot competition sponsored by Panasonic, wherein filmmakers competed to win a Panasonic HD camera by making an entirely new short film with an entirely new set of prompts.
The product of the Birthmarked team's Panasonic Showdown was a mockumentary called Chuck Murray Knows: news man Chuck Murray (again, Eric Nigg) attempts to interview a ghost (Mitch Hansen) about the afterlife, but all the ghost wants is to promote his new book on banking. The invitation to make Chuck Murray fell on the same weekend they were scheduled to shoot another short (tentatively titled "Winded") for which the team had already scheduled a difficult-to-book location.
But this sort of time crunch was nothing new for the Birthmarked team. As of the date of our interview, the group was busy producing a multi-media alternative comedy show at the Bryant Lake Bowl called "Pee Your Pants Monthly," working on a web series called "Jacob's Show" – a public-access inspired program about a blind Christian rapper – while still holding down their fulltime jobs. Matt is Studio Manager for Northwest Community Television Public Access; Erika works as Youth Programs Outreach and Distribution Coordinator and instructor of community-focused media at the Saint Paul Neighborhood Network (in addition to designing and selling jewelry at Tea Tree Designs); Eric continues to work as a comedian and freelance graphic designer; Patrick freelances as a video producer/editor for numerous local media companies.
Oh, and then there's the whole nation-wide zombie invasion thing. Patrick and Matt recently launched a project of epic proportions called Nation Undead, a national web-based community film project that invites aspiring filmmakers from across the United States to contribute short films utilizing the given circumstances of the Nation Undead narrative. The website provides an incredible combination of crowd-sourcing, social networking, and practical resources for and by independent filmmakers — everything from background information on the Nation Undead universe to props and set dressings.
The goal of the Nation Undead project: to effectively build a nationwide community of filmmakers, while at the same time creating a nation-wide film event with a high degree of continuity and professionalism such immense crowd-sourcing undertakings usually lack. Screenwriters from Florida may upload their scripts intended to be shot on location in Alaska; a musician in Texas can upload her composition to underscore action shots filmed in New York, California, and Hawaii.
"I wanted to do it to fulfill a need felt by an already existent base [of filmmakers]," Patrick says, "The base is out there, it just hasn't yet been tapped." And, so far, the Nation Undead plan is working. Patrick and Matt, along with the rest of the Nation Undead team (with some production help from Eric and Erika), are well on their way to facilitating a project of epic proportions. Stay tuned.
While the Birthmarked team was bustling away on these other projects, the folks at 48 Hour Film Project national bureau entered their film into Cannes' Short Film Corner as one of the top twenty 48-hour films of 2008. "When I got the email saying that we were being considered for Cannes, we couldn't believe it," Matt explains, and his teammates nod in agreement. They all still have the dazed and happy look of hard workers who haven't had time to digest the fruit of their labors.
"There was a lot of screaming when they finally got back to us." The filmmakers say it's gratifying to see all that hard work start to pay off, but they're not done yet. They're planning to enter 48-Hour Film Project's competition again this year. So, look out, America — it's an invasion by the Nation Undead, and there will be no survivors.
Related screening:
These filmmakers' 2008 48-Hour Film Project winner, Birthmarked for Death, will screen at the Cannes Film Festival May 19, 2009. You can visit the film's website to keep track of present and upcoming showings of this short film, as well as the group's many other projects.
About the author: Maggie Sandford is a Twin Cities-based writer and performer with roots in Seattle and New York. She writes essays, travel journalism, fiction, humor, poetry, and film, with a particular interest in the relationship between art and science. Her work has been featured at ComedyCentral.com, NYTimes.com, OnlineAdventure.com, and on National Public Radio.