miniStories: "Dear Mother" by Maggie Ryan Sandford
This week's winning short, a pitch perfect accounting of childhood grievances by Maggie Ryan Sandford, was selected for this round of miniStories by author Dennis Cass.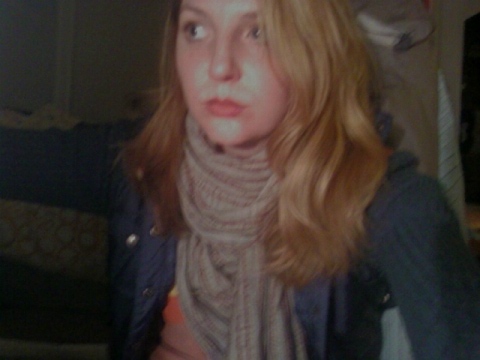 Dear Mother
Dear Mother,
I am writing you from my bedroom because you know because why. I am very upset and I just do not like the things that you had said to me and I do not like you, and I do not like eggs. I do not like eggs when they taste like a animal blood in the middle, or like a chalk, and I do not like when they touch potatoes. I do not like you. I do not like your face, hair, eyes, mouth, face, yelling, and angry hands when it is breakfast time. I wanted my milk. I am stomping the wall to tell you something, and you just are not listening one time. I am hating all the toys you gave me and all the books and glitter polish. I won't even play with them ever again, and I will give them all to Sheila, my favorite, who is a more beautiful doll than you, and she never will talk to you, only me. I just am saying that you are big, and the mom, and I just am tired of eggs touching potatoes and when I can't stay up to watch a thing with you and eat any candies that one time, even the pink one which is just my favorite one and not your favorite, because you even said the green is your favorite. I liked that part. I am just so angry of that time and this time today and of another time that was when Jenny took my pink favorite book of all. I am just stomping and stomping and you do not come and even hug me one time.
Sincerely,
Miranda the end
About the author: Maggie Ryan Sandford is thrilled to be back in Saint Paul after a recent fling with the New York comedy scene. She writes fiction, non-fiction, poetry, humor, and short film, with a particular interest in the relationship between art and science. Her work has received recognition from Seattle's Richard Hugo House, National Public Radio, NYTimes.com, ComedyCentral.com, and others.