Getting to Know 'YOU'
Morgan Thorson's latest dance work, which just premiered at Bedlam Lowertown, explores the thorny, exhilarating, devastating process of acquaintance and familiarity with subtlety and nuance.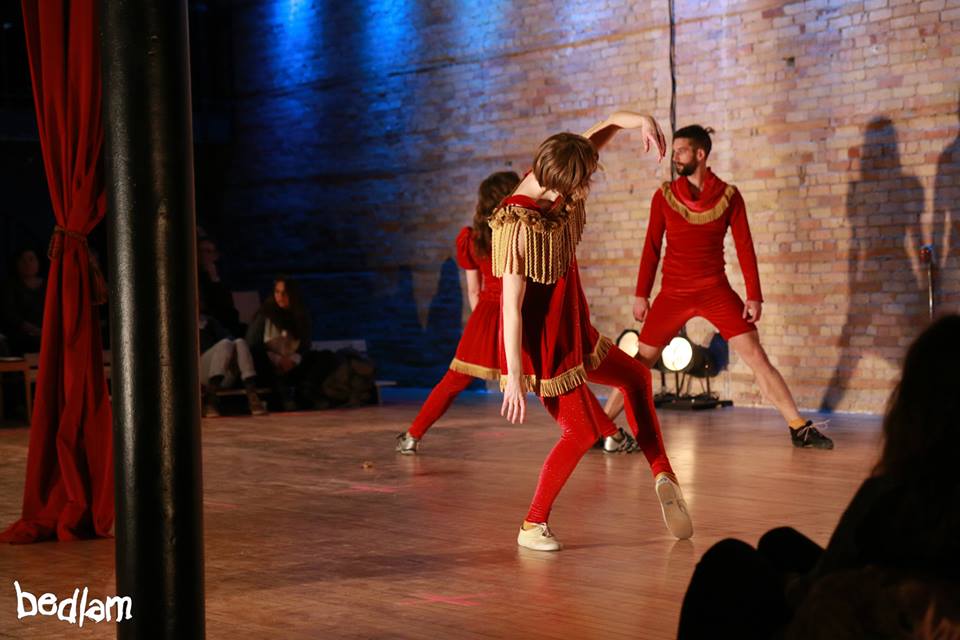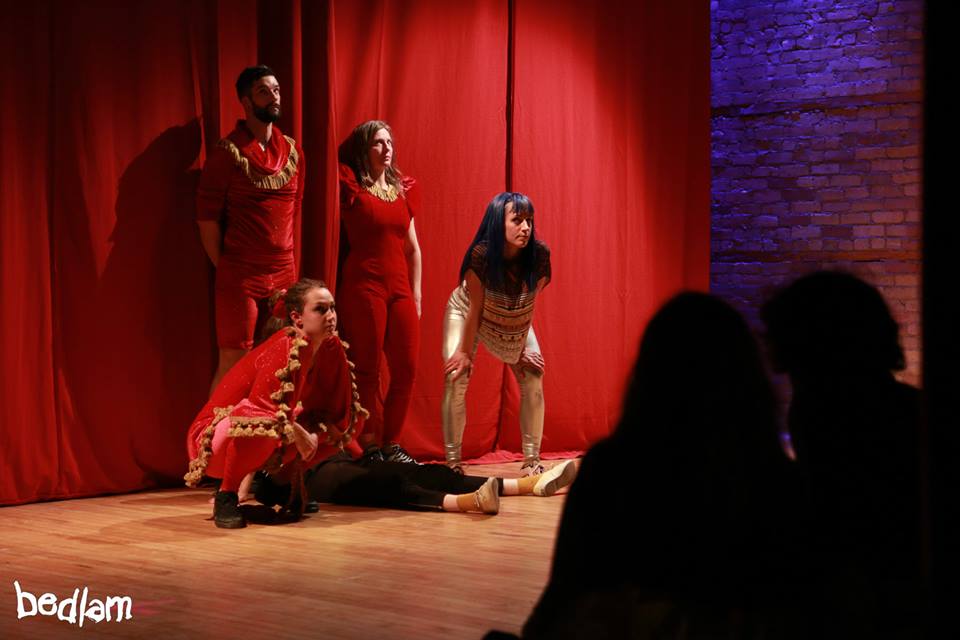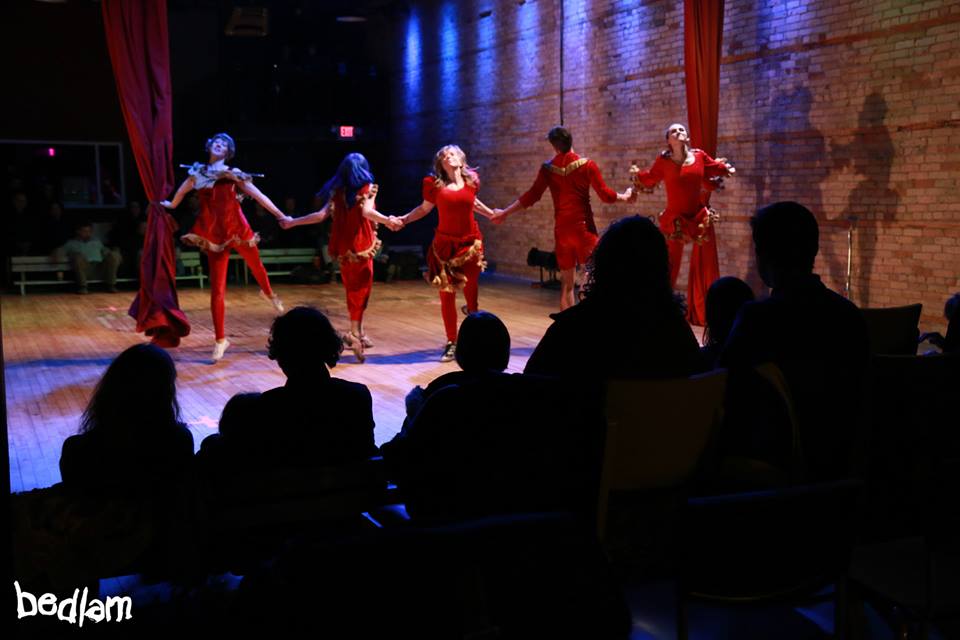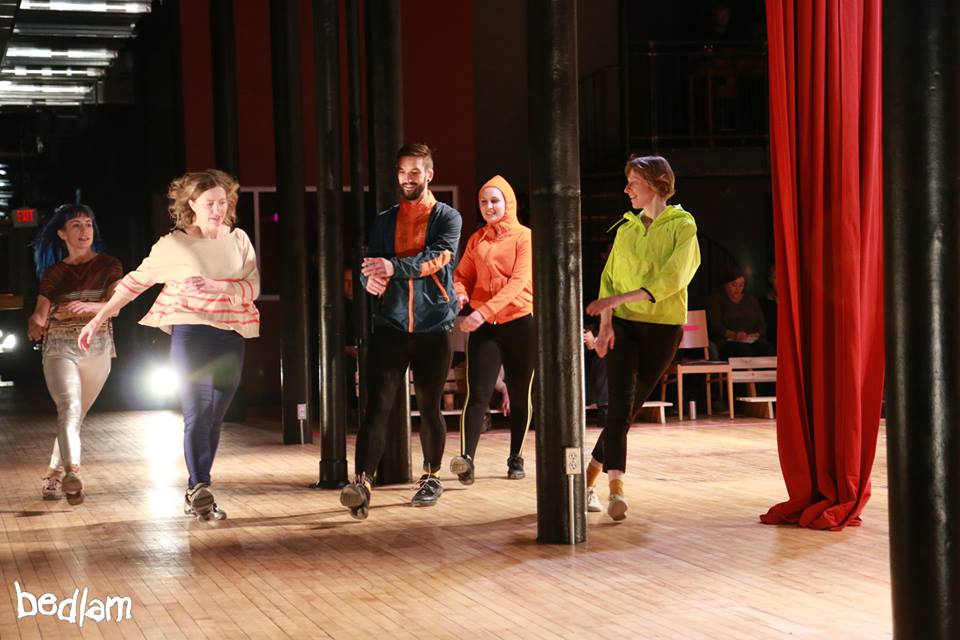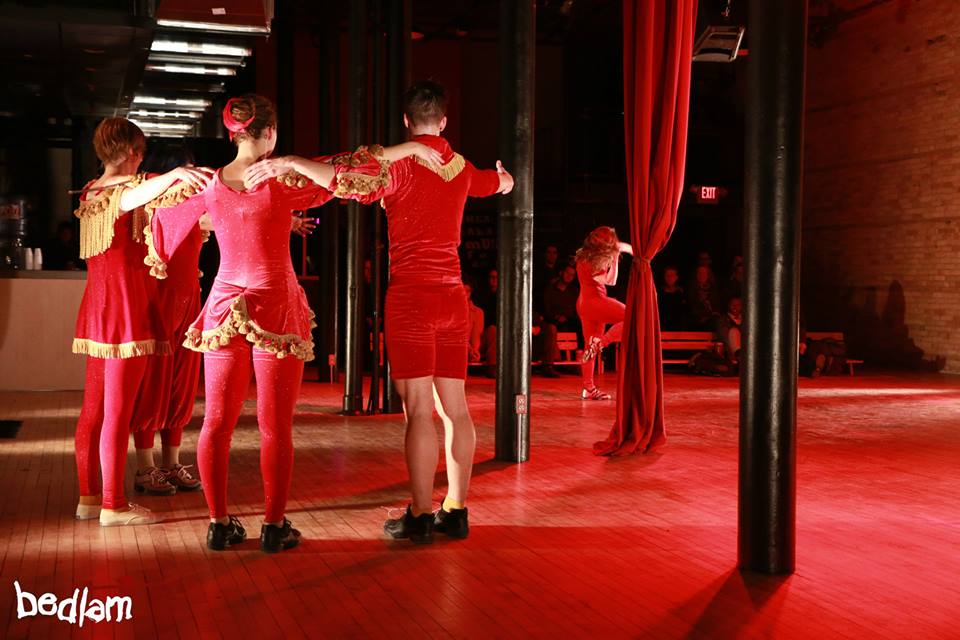 MODERN-DANCE CHOREOGRAPHER MERCE CUNNINGHAM, beginning in the 1940s and 50s, looked to everyday movement as way of creating a new choreographic vocabulary. He famously said, "It occurred to me that the dancers could do the gestures they did ordinarily. These were accepted as movement in daily life, why not on stage?" Ever since, notions of what constitutes postmodern dance have continued to evolve. Cunningham's postmodern choreographic process, coupled with his partner John Cage's found-sound musical practices and Robert Dunn's composition classes at the Cunningham school, gave rise to the Judson Dance Theater's radical movement experiments. And as ongoing generations of choreographers continue to demonstrate, the innovation hasn't stopped.
In the Twin Cities, where post-postmodern or contemporary (feel free to pick your label) movement practices abound, Morgan Thorson has a singular approach. Her brainy, full-bodied work deftly draws from everyday life and popular culture (in both music and movement); is rigorous in form and execution; deploys repetition to sometimes comic, often profound or even mystical effect; and embodies a sly sense of humor that asks both performers and observers to take a wry, unsentimental look at themselves.
Thorson's new piece, YOU, best encapsulates that last point. It's also her most buoyant work to date. The 60-minute show is the debut performance at Bedlam Theatre's new St. Paul location in Lowertown; a venue with a long, somewhat narrow performance space, wood floors and a brick wall on one side. For YOU, Thorson places the audience at either end of the space. A pair of red drapes hangs in the middle. Throughout the performance, those drapes serve both to hide and disclose, alternately revealing and obscuring the dancers' movements. The drapes also act as foil and partner to Thorson, Max Wirsing, Emma Barber, Genevieve Muench and—in particular—Jessica Cressey, as these delicious performers negotiate their relationships with each other, and with those who are watching.
At essence, the work explores how one comes to know another. Not only in the dance of seeing, testing, obfuscating, revealing, withdrawing, circling and engaging; but also how one reads, or misreads, the emotions of such experiences in oneself or another. The work takes us through the thorny, exhilarating, devastating process of acquaintance and familiarity with tremendous subtlety and nuance. And it begins with a sexy bang.
To Michael Jackson's "Wanna Be Startin' Somethin'," the performers—dressed in spandex, sport shoes, t-shirts, windbreakers, hoodies—parade through space with low-key sass and confidence, locking eyes with members of the audience as they walk by. (During the March 27 performance, they were greeted with whoops and whistles from the audience.)
______________________________________________________
I always enter a Thorson piece with excitement and trepidation. One doesn't know what to expect. But at some point the work's seemingly disparate elements invariably gel into some enormously satisfying a-ha moment.
______________________________________________________
Gradually, the performers' attention turns elsewhere; they swirl in patterns, break away from the group to walk off the stage or behind the audience; they shield their eyes from each other, and enact repeating gestures at times frantic or heartbreakingly elegant. Thorson spins and Muench gets out of the way, just in time, slamming against the brick wall. Meanwhile, Thorson repeats the word "fuck" like both a choreographic direction and epithet of dismay. Lace hoods are donned. Sometimes Cressey, who with Wirsing and Muench generates movements that flow with tremendous energy and grace, sits in a designated chair to watch.
Thorson has a knack for selecting cheesy yacht-rock songs that, when danced to by her performers, reverberate with sentiment—real and imagined. As this group negotiates its interactions—looking, darting away, pulling at each other's shirts, repeating intricate combinations or hopping in arabesque, moving always about the space—they do so to the Bee Gees' "Nights on Broadway" (key lyrics: "Here we are, in a room full of strangers/Standing in the dark, where your eyes couldn't see me") and "Guilty" ("We got nothing to be guilty of"); and Patrice Rushen's "Forget Me Nots" ("Those were the times we had/Sharing a joy that we thought would last").
The choreography transitions, at times, from pop dance moves to a dance routine-like phrase of lovely splayed hands and sexual thigh caressing, to—during the final piece, "Forget Me Nots"—an exuberant, then frantic, then calming display of no-holds-barred leaping. And then there's the costume shift. About midway through, the performers change into red-sparkly velvet tops, pants, skirts and tights, festooned with gold brocaded balls, tassels and fringe. Cressey and a drape now tied with a gold rope are a love match.
Confession: I always enter a Thorson piece with excitement and trepidation. One doesn't know what to expect. But I also know that, at some point, the work's seemingly disparate, even random, yet acutely planned and coordinated elements (spatial configurations, costumes, movements) will invariably gel into an a-ha moment enormously satisfying and filled with glee. With YOU, that moment arrived at the very end of this enormously entertaining piece, as if to say: Wouldn't all of this be so much easier if we just walked up to each other and said, "Hi."
______________________________________________________
Noted event information:
YOU by Morgan Thorson was at Bedlam Lowertown in St. Paul from March 22 through 29, 2014.
______________________________________________________
About the author: Camille LeFevre is a longtime dance writer, a Twin Cities freelance writer and the editor of The Line.