Space Exploration
Artist and curator Cheryl Wilgren Clyne begins a photo essay series about artists and studios - starting with her own, a space she's not allowed anyone to visit for years.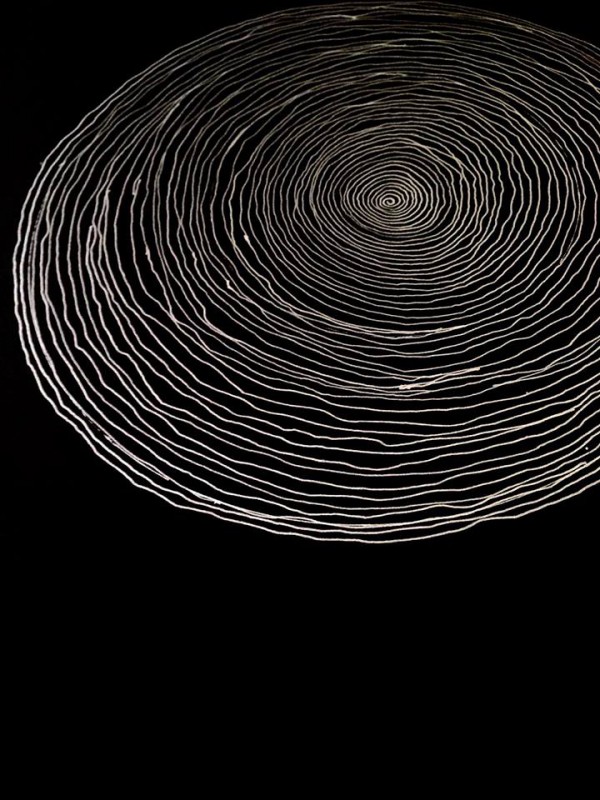 It is always an adventure to be invited into the spaces where artists work. I have been in the business of meeting art makers in their studios since right around the turn of this century. Some artists hold their studios in high regard; they treat their work space reverentially, like sacred ground. Others wade through mounds of clutter to get to the project of the moment. A few have a space they use for display only, opulent with artwork, but unmarked by the messy evidence of its making. More artists try to create within their living quarters, balancing their creative projects within the day to day.
As a guest in these special rooms, it is sometimes tricky. I have been chased, and once bitten, by a dog. I've been offered exotic food and drink, hiked up 19 flights of stairs, waited for hours in the cold, been gifted with art, scolded, and stuck in an elevator on the 12th floor. One time, I had to call the fire department. But always, I'm aware of the great fortune of being invited into these private spaces, careful not to overstep, to navigate my way with consideration.
Since early last year, many more of my days than usual have been filled with such studio visits. Now, with permission from the artists, I would like to share some of these surprise-filled moments with you here.
To begin, I photograph my own studio. I find myself looking at it with fresh eyes, thinking about what people might find to be weird, interesting, beautiful, surprising or completely normal in this space. I also consider questions that I might ask of other artists: What do you think your work is about? How does the practice part of art-making work for you? How do you make time? Are there rituals you perform? Does it feel invasive when someone comes into your space? This helps me to visualize what I look for during these visits, and how I might learn, from the artists' spaces, about the works I see.
It seems only fair to reveal my studio first in this exercise. It's a space that I have not allowed anyone to visit for several years.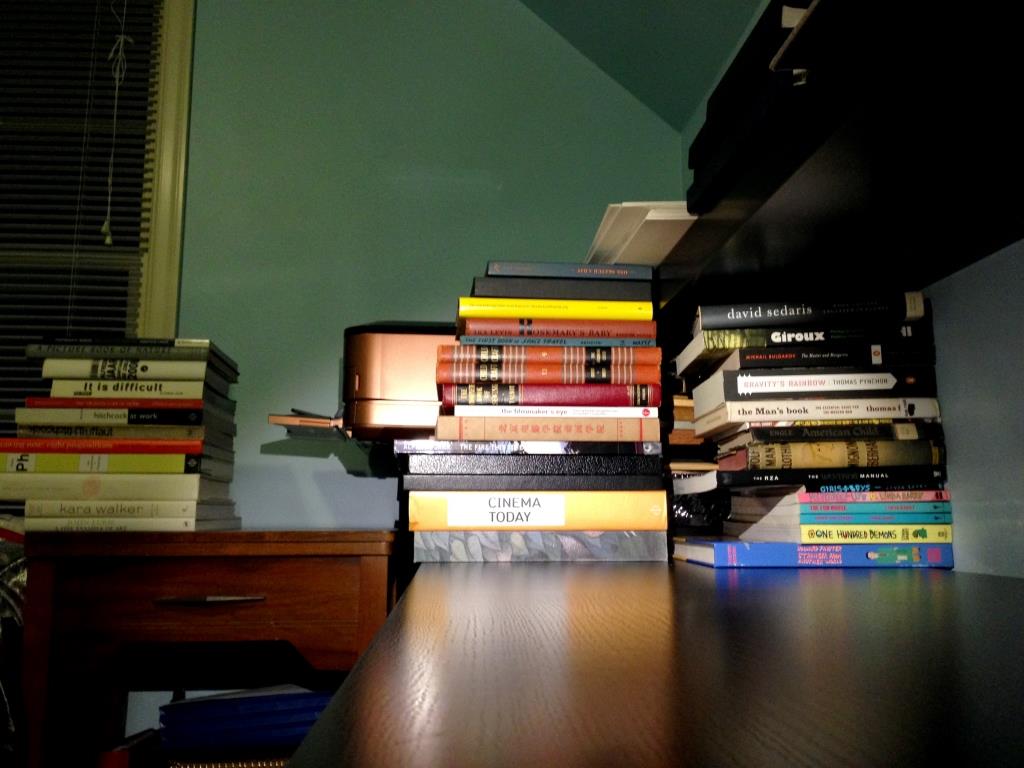 There are lots of books in my studio. I have read them all, over and over. They help me to get to the next step when I feel stuck. It is important for me to be surrounded by the words that have influenced my work — some intentionally, some by accident.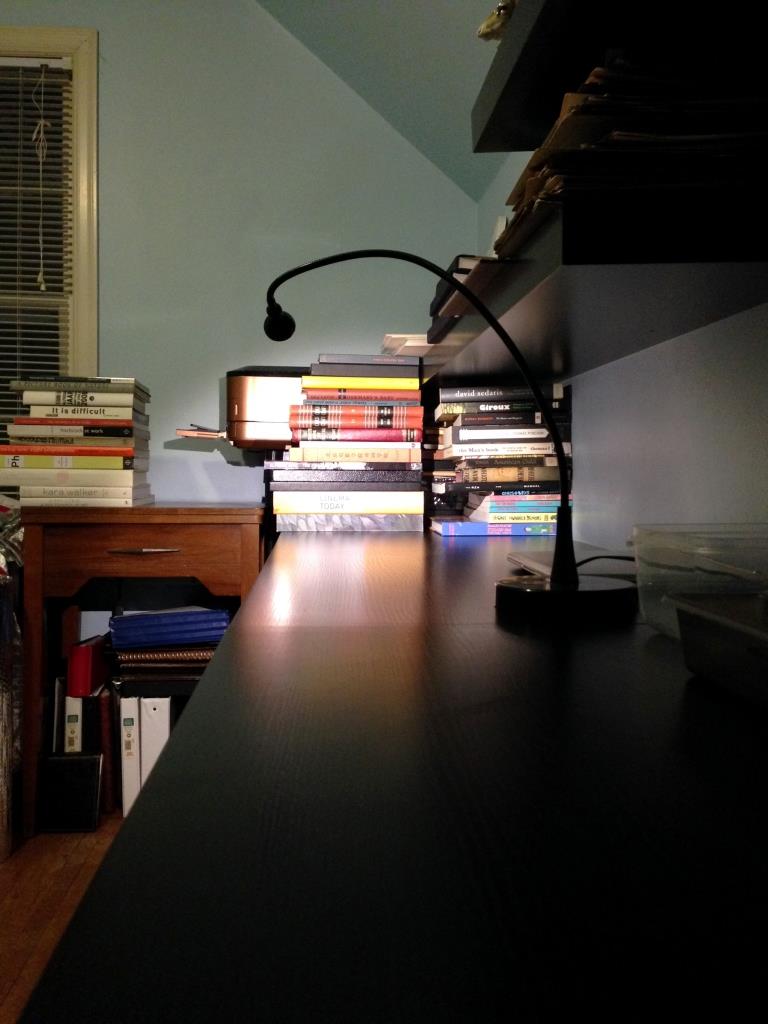 There are two long tables in my space. They tend to get cluttered quickly. I have to be vigilant to keep them open for drawings and installation work.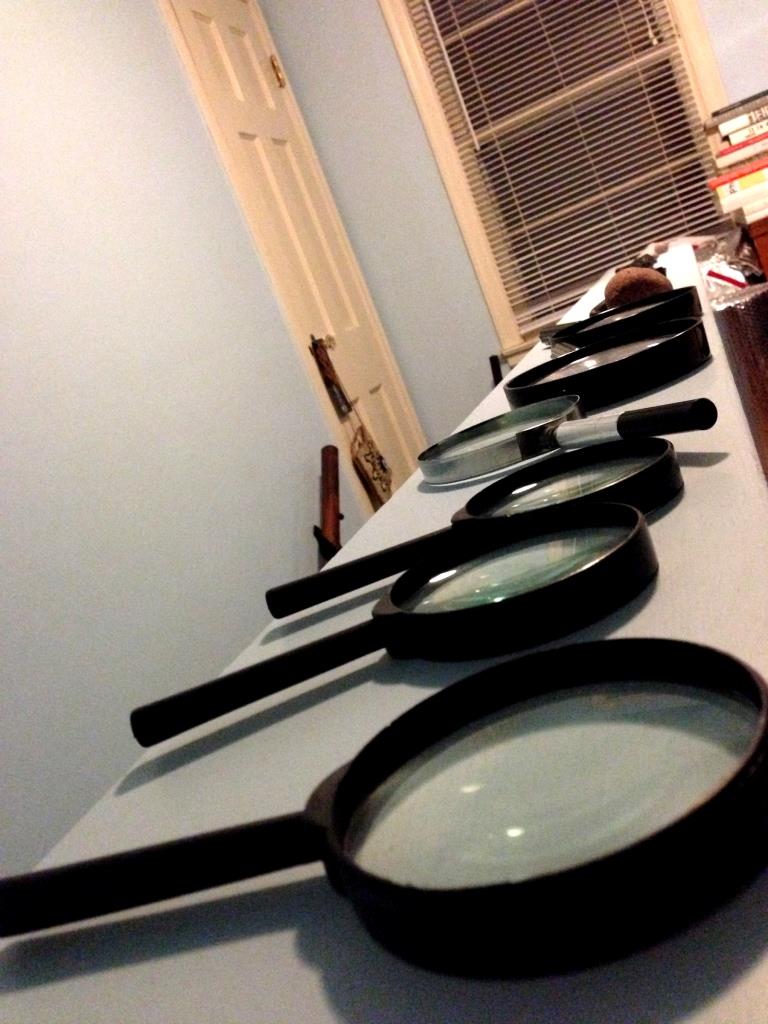 After hours and hours of drawing, I sometimes need extra assistance with seeing. I also use these loops and magnifying glasses to enhance my viewing through telescopes and viewfinders. I can observe all things up through the telescopes I have set up in a small window in my studio space.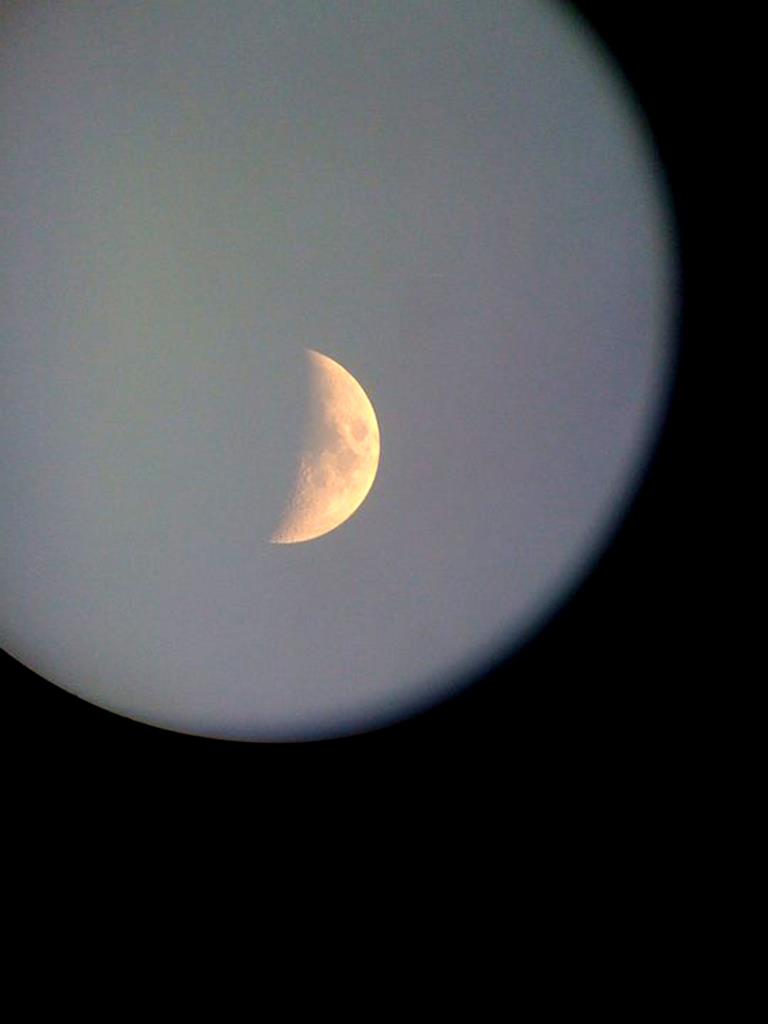 This is an example of one of those loop, telescope, camera images.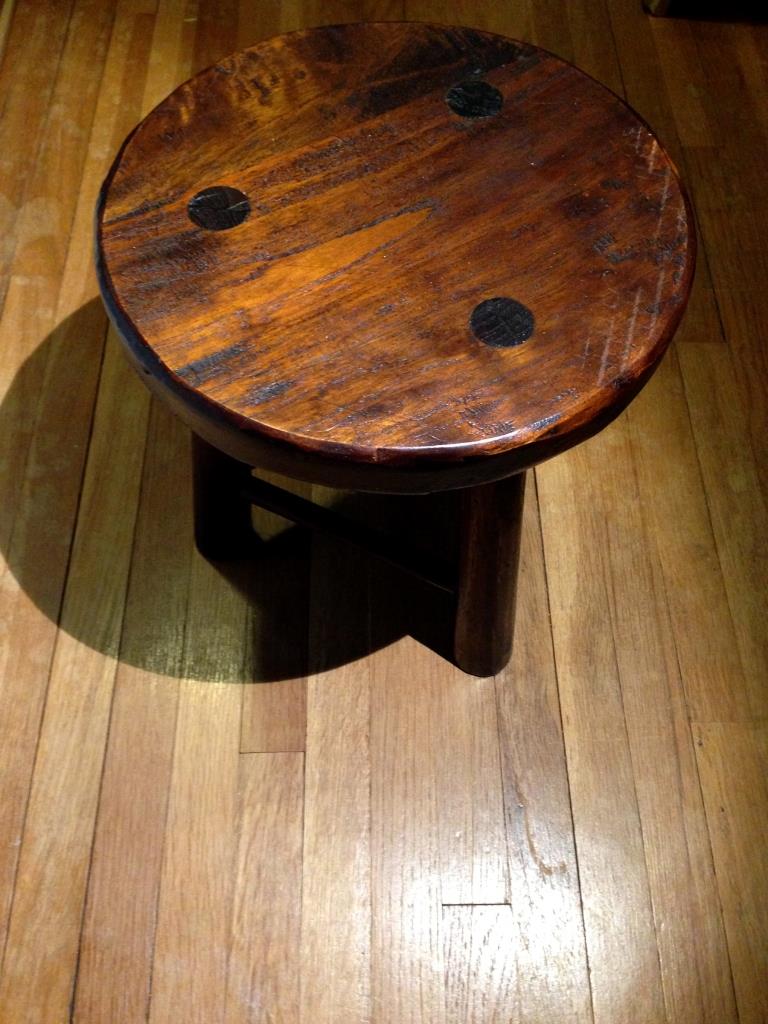 This tiny stool comes in handy in endless ways. My friend Alisa Vignalo gave it to me, which makes it extra special. I have several chairs and stools in my studio space for reaching drawings, or for standing on when I have a large-scale project. But this one is, by far, the best of them all.
Right now, most of my drawings are of stars or constellations or the night sky. This is one that I started this evening.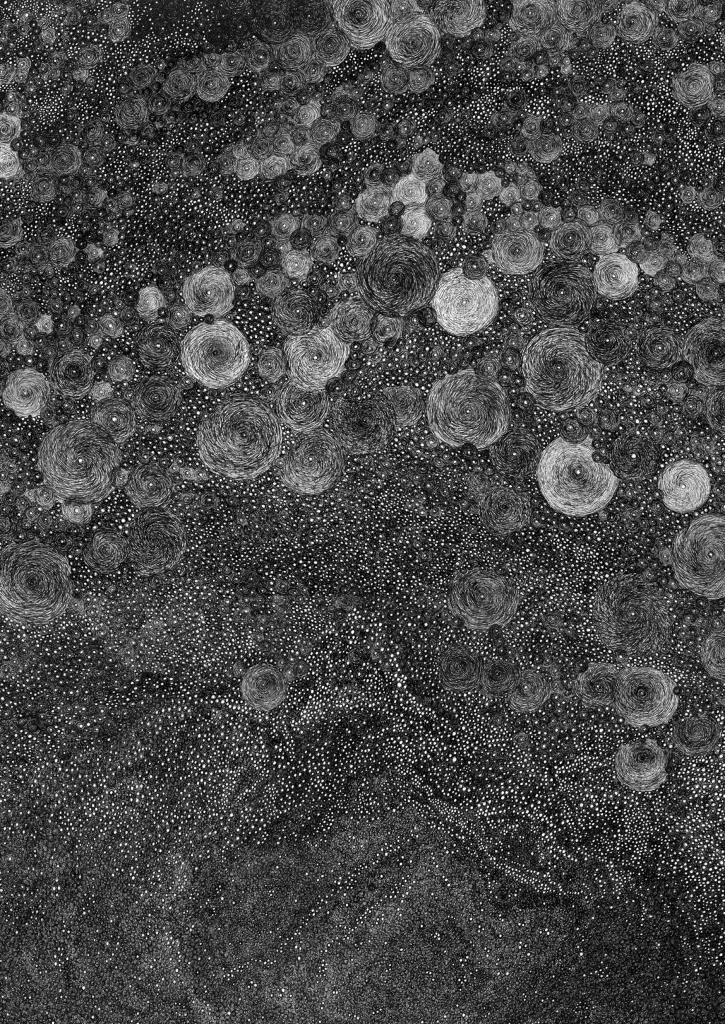 This piece, the complete book of space travel: part 3, is probably the closest I have come to where I want to go with these sky drawings. I have been working on this series for over three years. This drawing is 21" x 30" and took 219 hours to complete.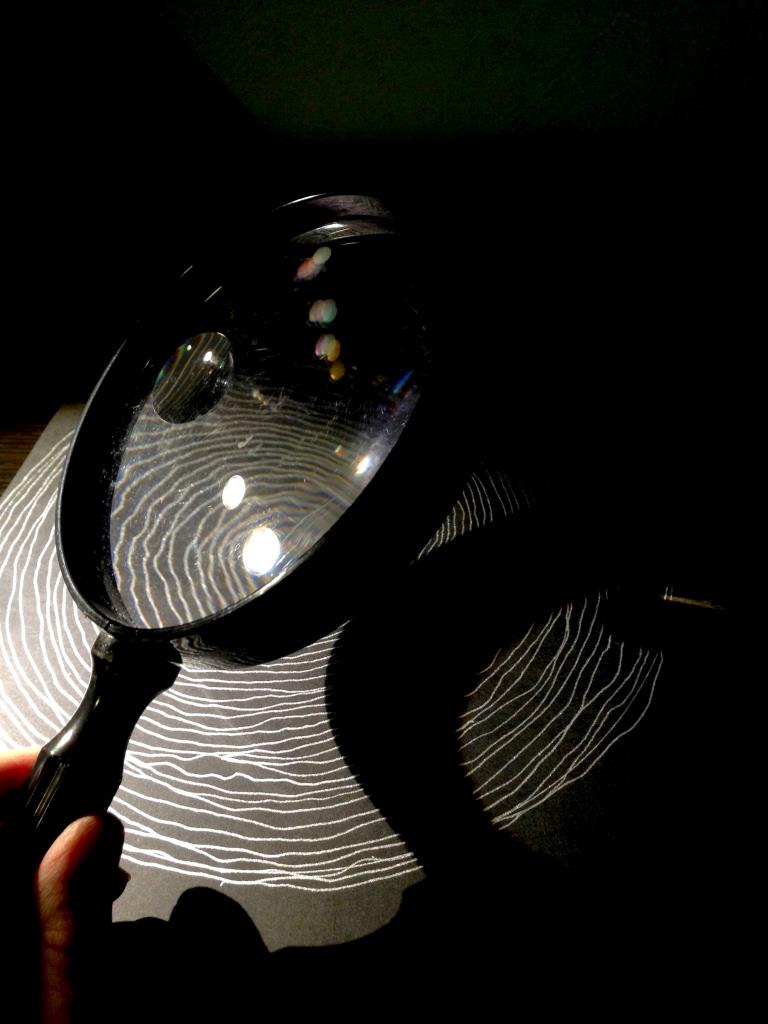 The loops and magnifying glasses help me again here to see things I might otherwise miss, especially when the drawing is complex.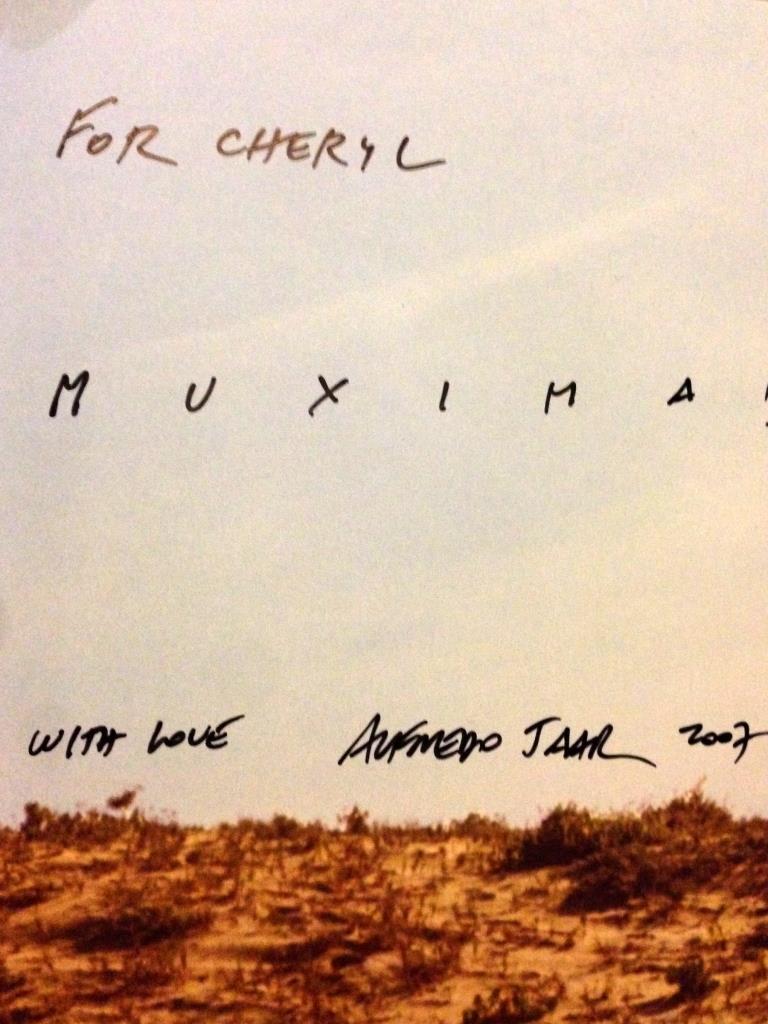 Several shelves in my space are lined with memorabilia and trinkets — a few walls, too. I could not work without these mementos. They are all dear to me.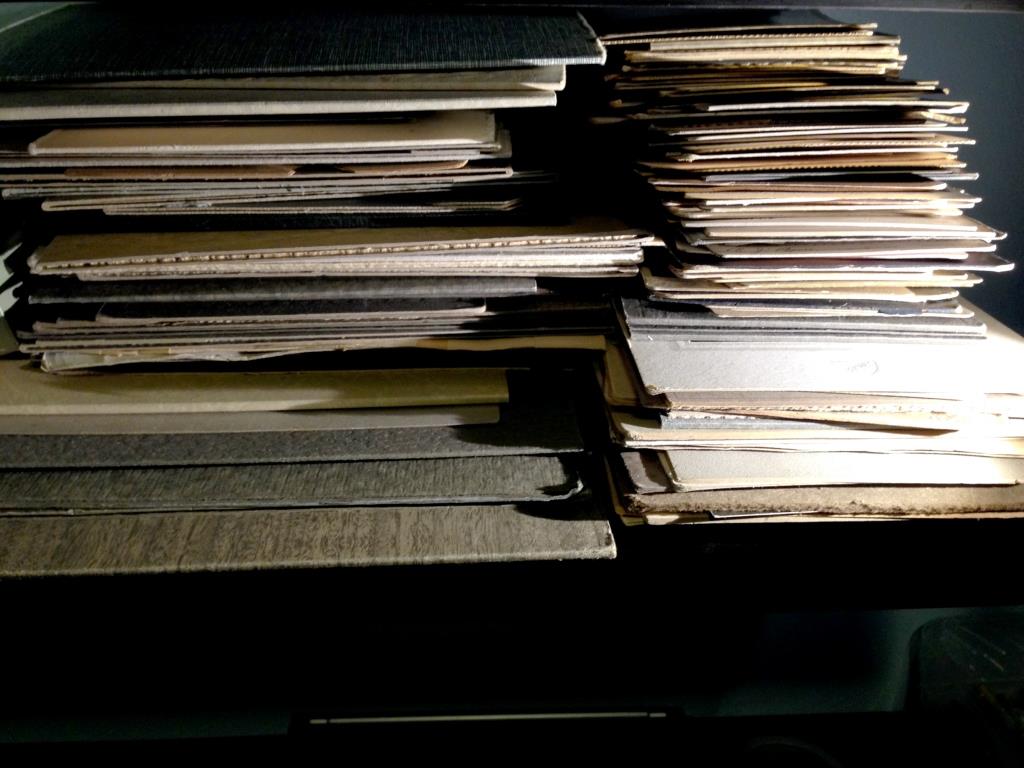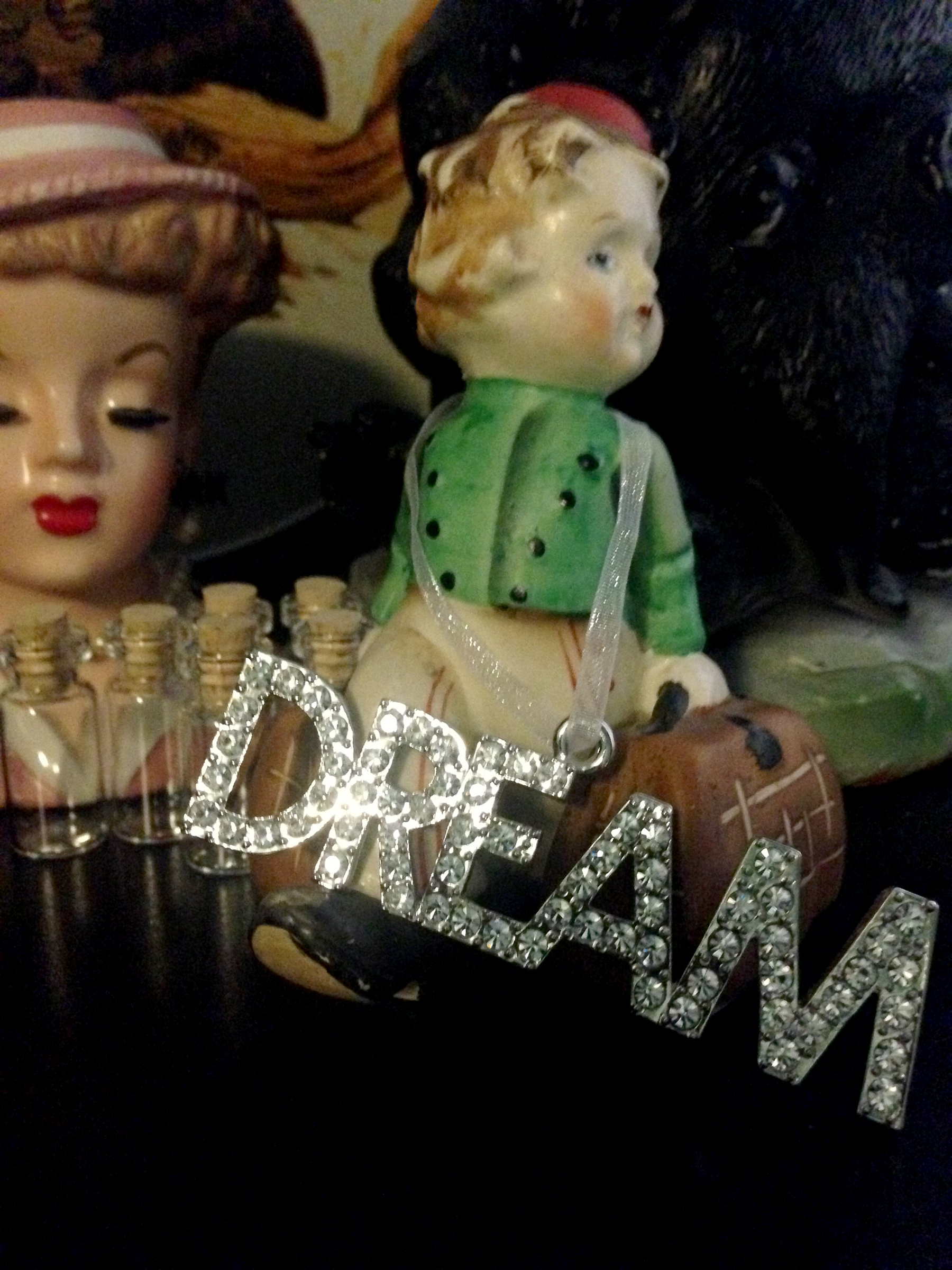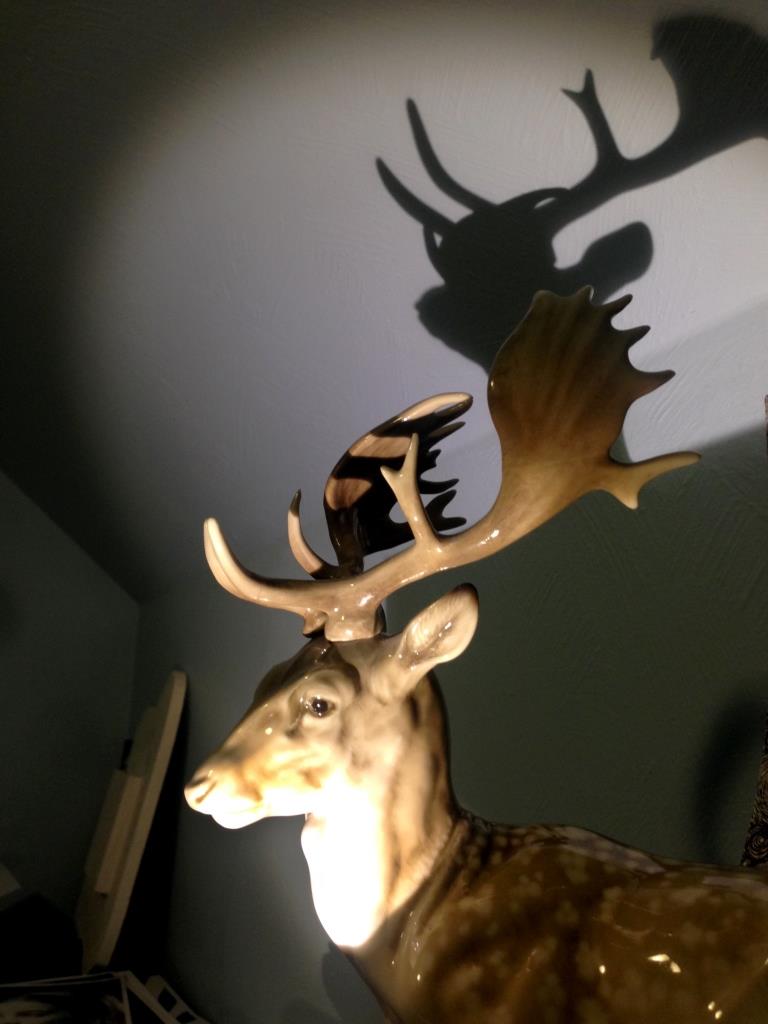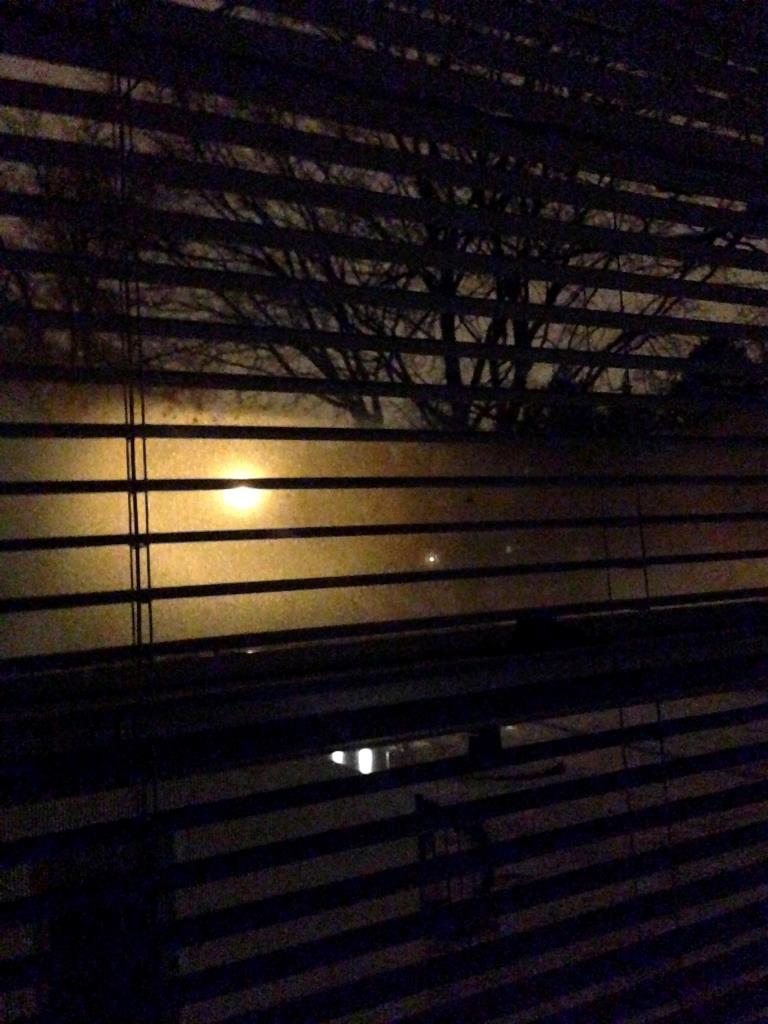 Up high, the night sky, the moon, the trees, all inform my practice.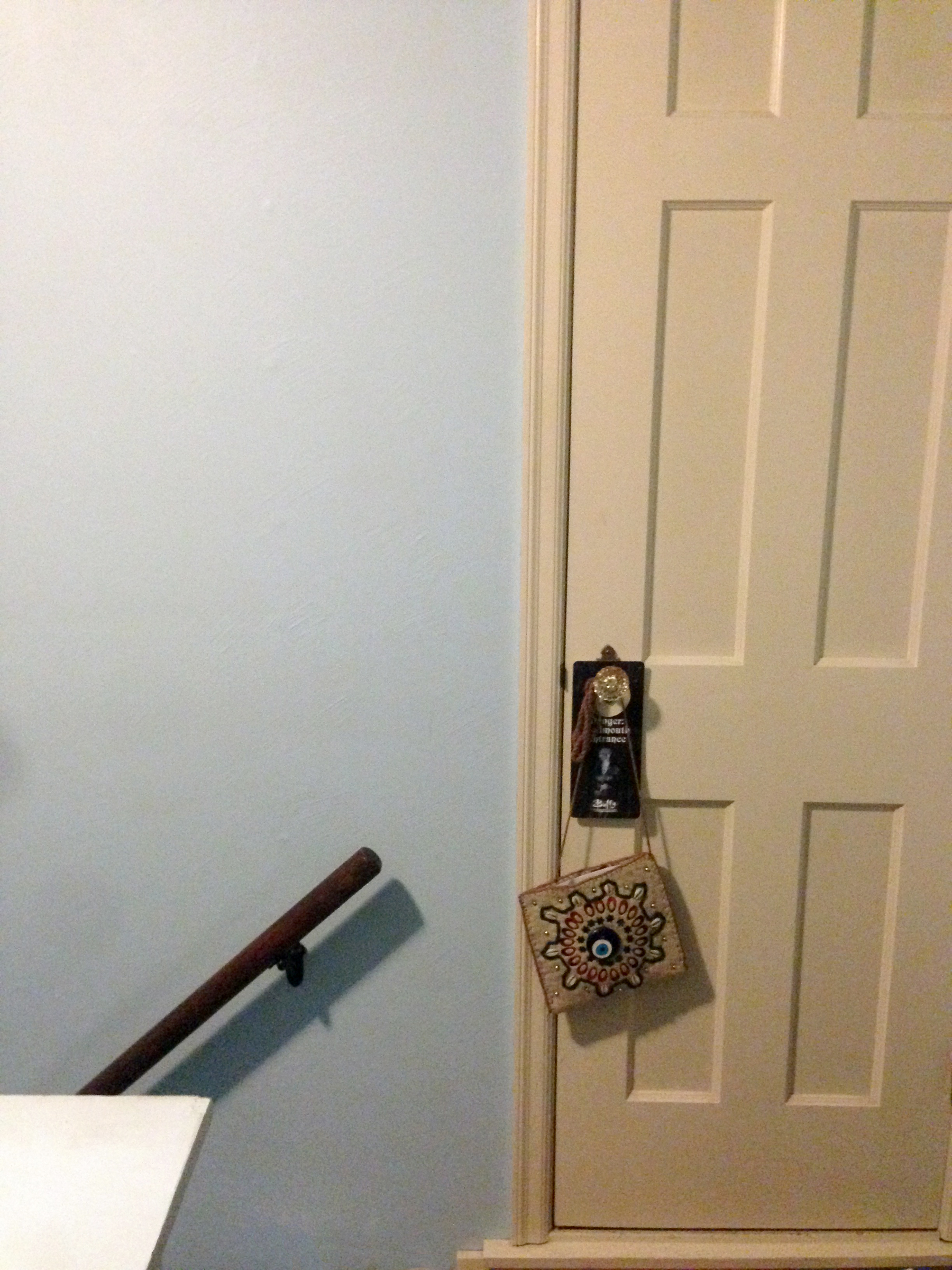 Behind this door is more. Maybe I will be ready to reveal that another time.
Cheryl Wilgren Clyne is a multimedia artist living in Saint Paul, Minnesota. In addition to her active studio practice, she is also an arts educator, curator and social media director. Currently, she is curating the 2015 Midwest Biennial for The Soap Factory.