Smooth Moves, Toothy Smiles and Shiny Pants
Lightsey Darst weighs in on the recent dance performances of "Send in the Jazz" presented by the Eclectic Edge Ensemble.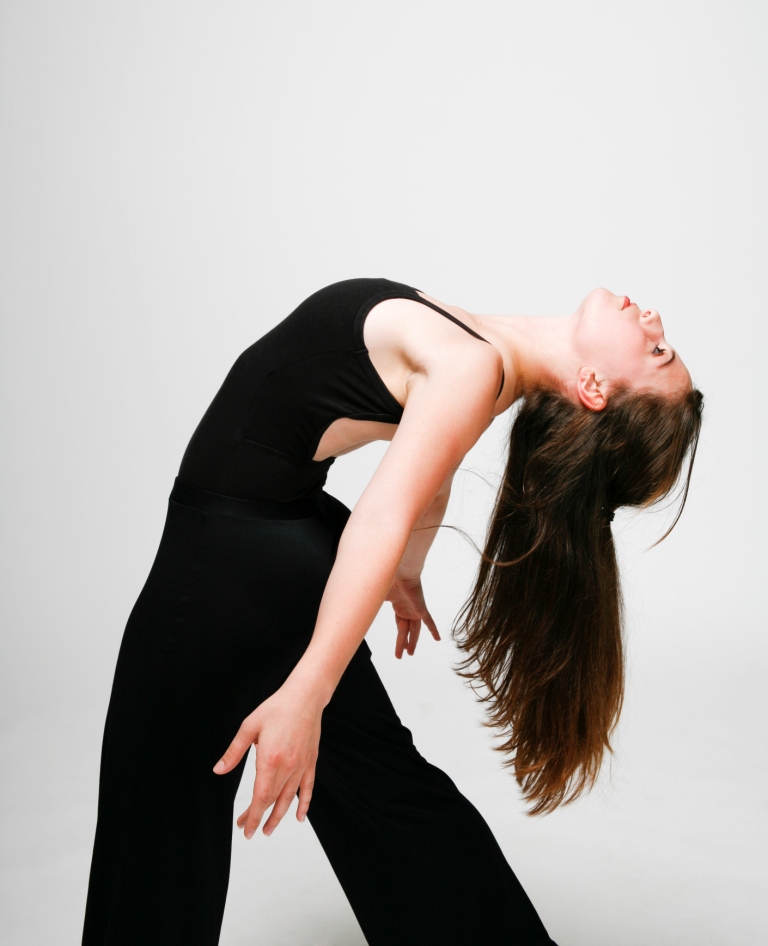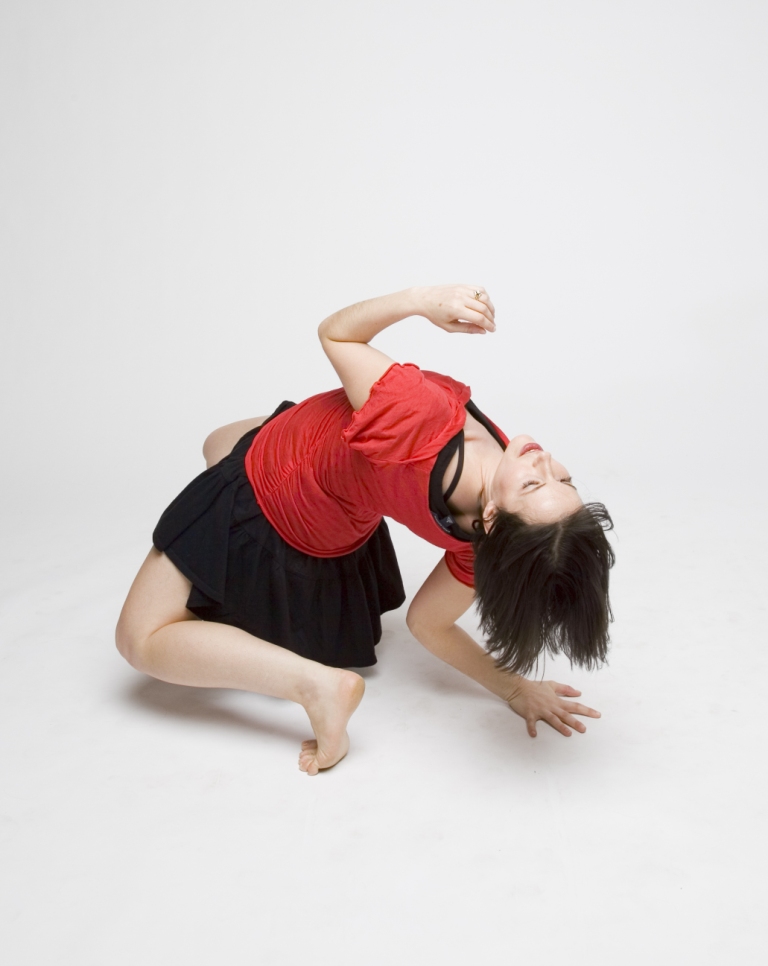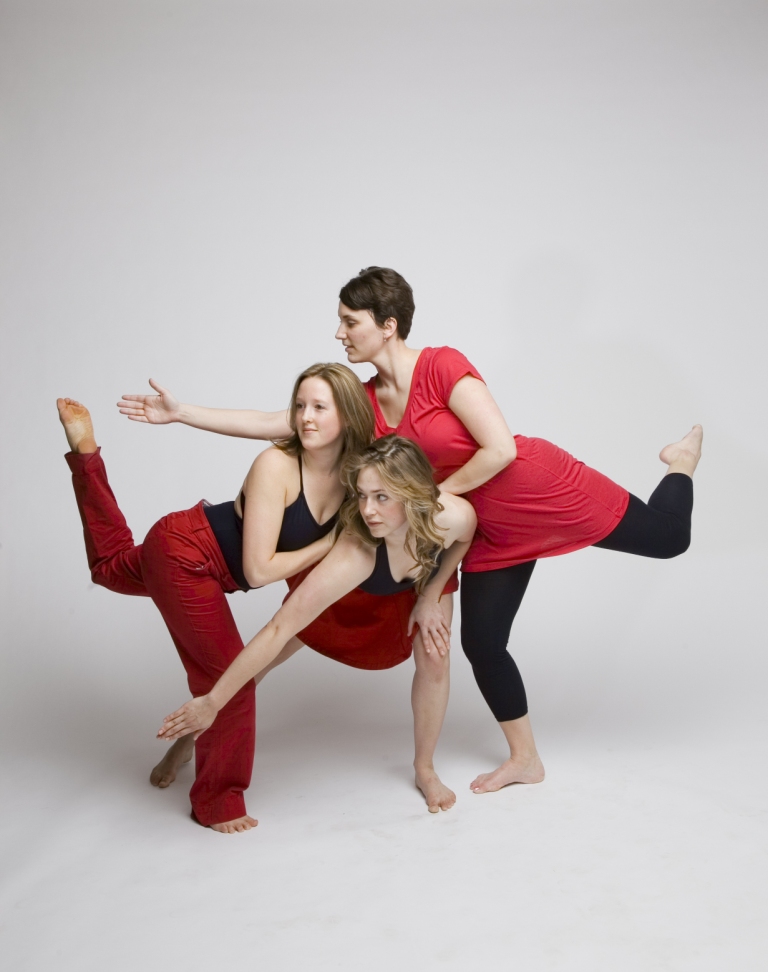 Eclectic Edge is, as its name suggests, a company of various moods, all based in jazz. More specifically, all these moods derive from a performative, tightly choreographed, smiley, lyric style of jazz, most familiar to Twin Cities audiences from Danny Buraczewski's Jazzdance.
This past weekend, I saw the ensemble's Send in the Jazz line-up. I'm going to be frank: terrible things can happen in this style, particularly when you choreograph at the limit of your and your dancers' abilities, as in the most egregious moments of this mixed bill. With every step keyed to some moment in the music, just-barelies and not-quites abound — jumps with no spunk, lifts that don't lift, balances that crumple or go stale. Meanwhile, the presentational style leaves the poor performer grinning painfully at the audience, trying to put across a move she knows isn't working, like a wronged wife at a church picnic. Even when nothing goes wrong, the performers are so engaged in selling every move they leave no room for despair, desire, the void — those depths without which no height can have meaning. Some swing, sway, impulse, escape, freedom — isn't that what jazz is all about? But so much is obligatory here: the toothy smiles, the stale moves, the unflattering costumes (shiny pants, Walmart greeter vests), the aw yeah finishes. Jazz this white… well, I have no desire to go on beating this dead horse. I have some good news, too. But before I get to that, let me just add this: although Eclectic Edge can rise above it, this base style sets a limit to nearly everything they do.
Now, the good stuff. Eclectic Edge has some excellent dancers. Start with young Heather Annis, an energetic redhead with a slapstick grin. She's in the habit of exploding, but she can also pirouette to a smooth, slow finish up, a rare trick that always makes the breath catch. Irving Amigon moves; by always finding another inch to grow, he's the one who most consistently sells this jazz style's long-drawn suspensions. Heather Klopchin kept stirring up a long-limbed whirlwind at the edge of my vision; I wanted to see more of her. And there were others: sparkly or sincere girls in the student piece, flashes of spontaneity, a wild creature I couldn't identify who tore into Judith James Ries's While I stand watching with banshee energy.
In that moody piece, choreographically speaking, Ries throws out some more inventive steps and shows a finesse with transitions that begins to amount to something more than skill. But Karis Sloss's ambitious modern dance Still is the piece that really caught my attention. Floaty dresses and fall leaves aside, this is not your typical girls' sextet: scything arms and anguished falls suggest some deeper violence than the usual hazards of on-stage growing up. Have these pretty girls killed someone? Are they poisoning each other? I don't know what's happening, but the sheer energy compels, and when the dancers painfully claw the air around them, as if trying to sweep off sticky cobwebs, while gold light dapples their perfect skin, I get a frisson that reminds me of Margaret Atwood — or, considering the bluegrassy music, Lee Smith.
About that music: Ethan Sutton, JT Bates, and Michael Rosetto (the composer, formerly of Spaghetti Western String Co.) pluck and strum up a storm — live. Live music always makes a difference; sadly, it's a precious rarity in Minneapolis dance. I count three other composer-choreographer collaborations on this bill. I don't love all the music (some sounds like hotel jazz), but I have to commend Eclectic Edge for going the extra distance here.
---
Noted performance details: Send in the Jazz, presented by Eclectic Edge Dance Ensemble, was on stage July 14-17 at the Ritz Theater in Minneapolis.