'Four Aces' at Franconia in the City
Stephanie Xenos reviews "Los Cuatro Ases" - an exhibition kicking off Franconia In the City@Casket's second season in its NE Mpls gallery space, featuring work by Douglas Padilla, Peter Martin Morales, Xavier Tavera and Alonso Sierralta.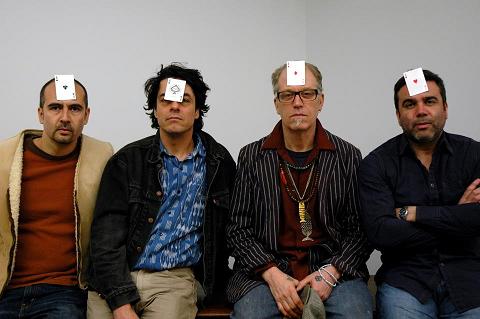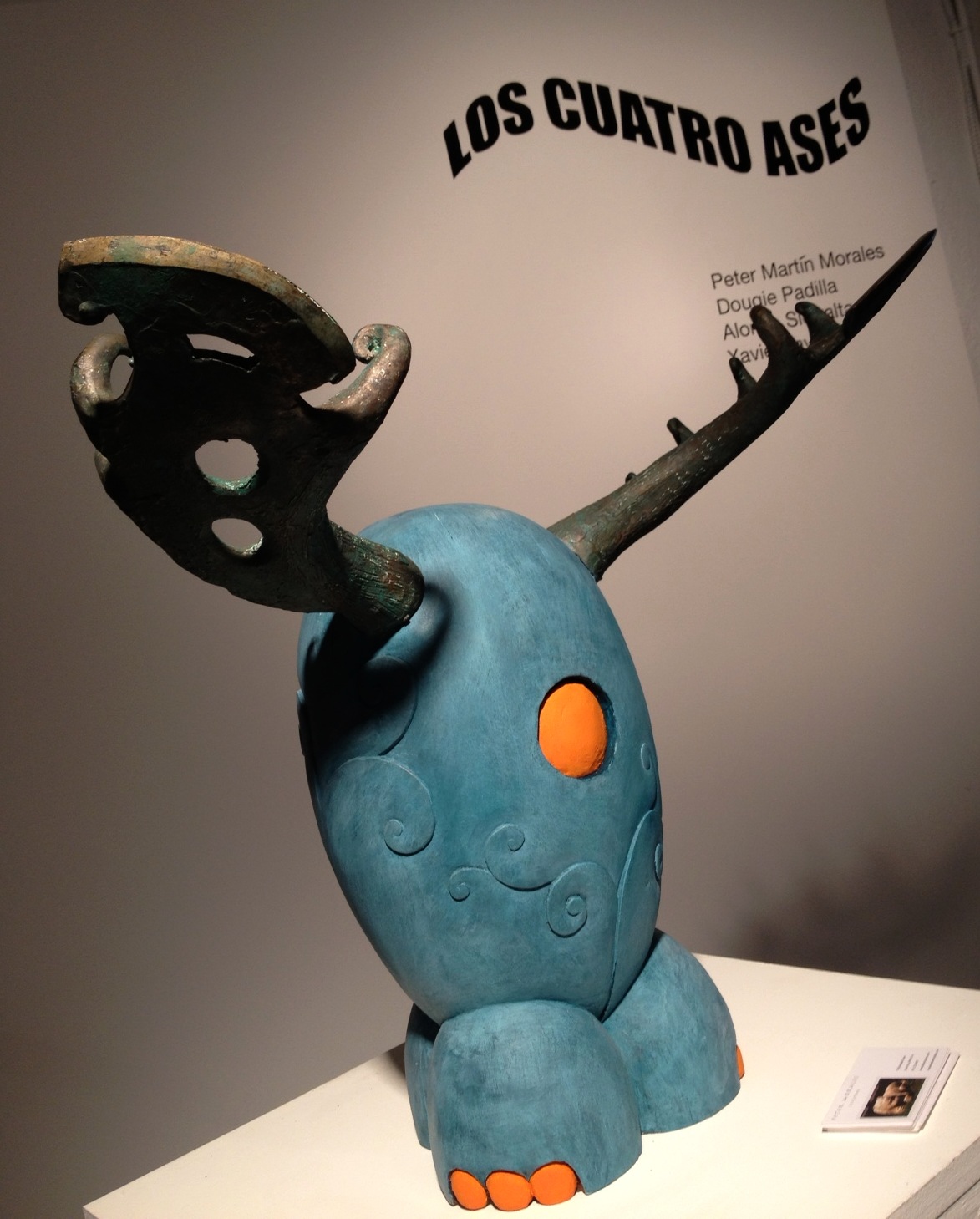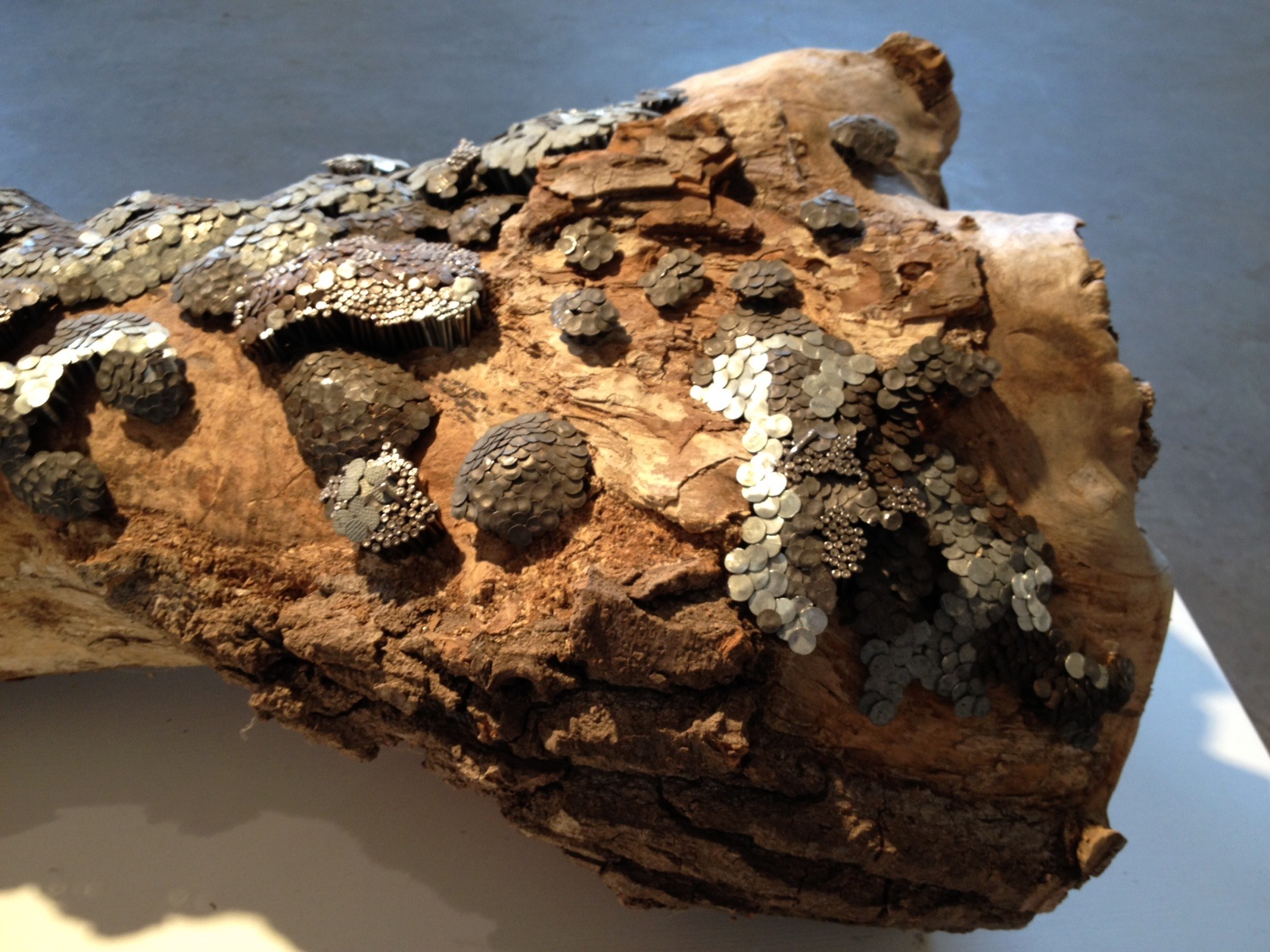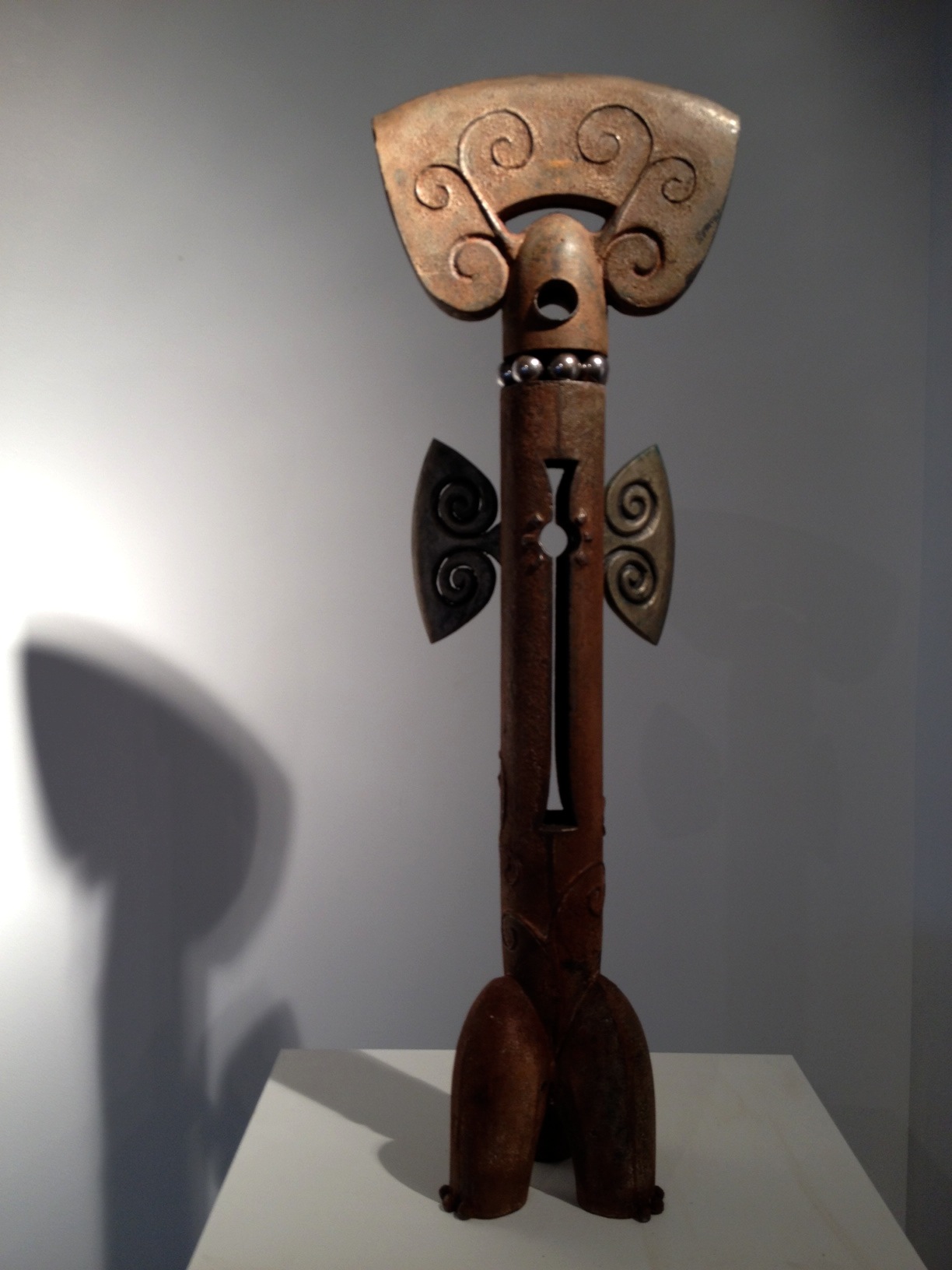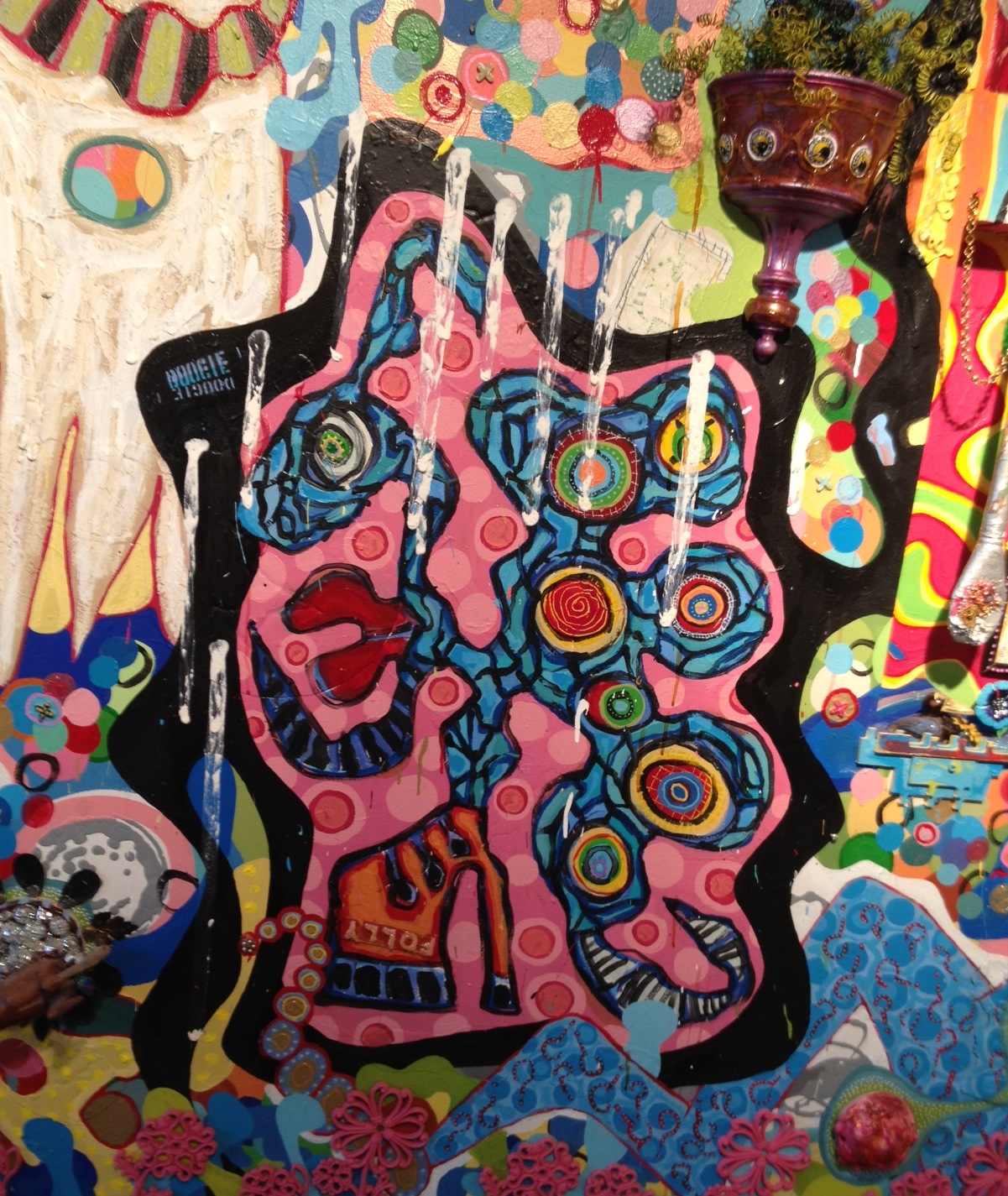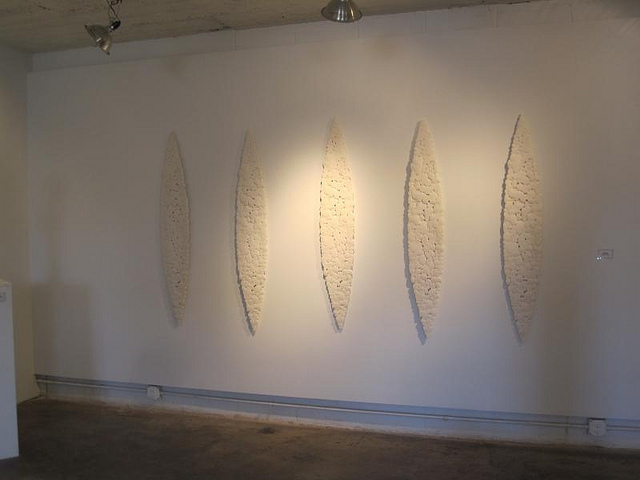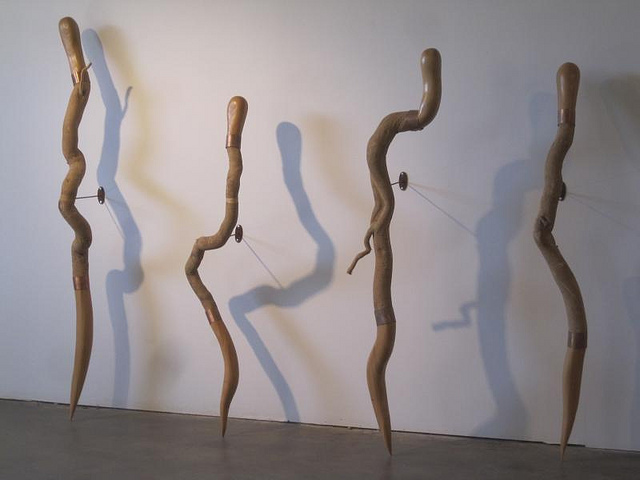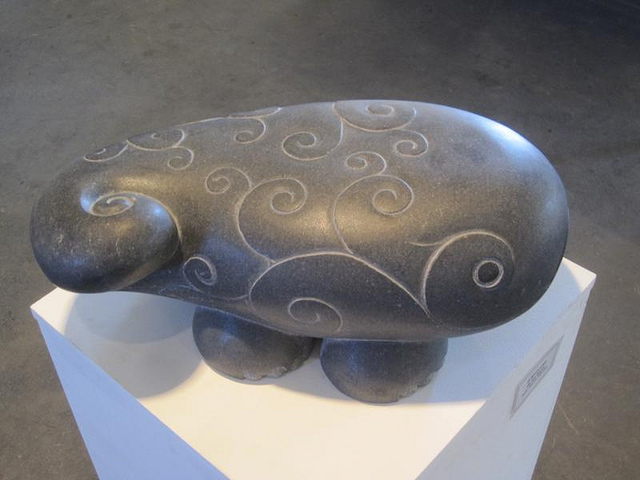 EVEN THOUGH IT'S WELL BEYOND CITY LIMITS, FRANCONIA SCULPTURE PARK tends to get honorary status as part of the Twin Cities art scene — an arts outpost in the wilderness of Greater Minnesota, as it were. The park has the cachet to draw artists and audiences from far and wide, and the surrounding rural landscape is well suited to the ambitious forms that spring up from that imaginative soil. But last year, Franconia made its big city connections official by staking a claim in Northeast Minneapolis with a permanent satellite location inside (and outside) the Casket Arts Building.
Franconia's founder, John Hock, launched Franconia in the City@Casket with an eye to creating an urban outdoor sculpture park coupled with opportunities for artists creating smaller-scale two- and three-dimensional work. Franconia recently launched its second season in the Casket gallery space with Los Cuatro Ases, a show featuring four artists associated with Grupo Soap del Corazon. And in case you are wondering, that title is a play on words: means "aces," sounds like "asses," get it? (It also refers to a 1950s pop act.) Los Cuatro Ases features work by Grupo founders Douglas Padilla and Xavier Tavera along with Peter Martín Morales and Alonso Sierralta. The artists share in common Latin American roots, but their work could hardly be more different in style and sensibility.
Look in one direction, and you might see frenetic canvases saturated in color and shape. Look another way and cylindrical sculptures evoking the Christian cross and Pre-Columbian headdresses come into a view. Scan the center of the gallery and parts of trees covered in what looks like metallic fungus command your attention.
The only paintings in the show, Padilla's two "self-portraits" make an immediate impression with their day-glo colors, collaged elements, layer on layer of Miróesque shapes, and whimsical monster imagery (a blue dragon-like creature in what looks to be platform heels occupies the foreground of one of his canvases). Padilla describes the work in terms of a telenovela, a Mexican soap opera. "I paint my way through life, I digest artistically the life/soap operas we all navigate on a daily basis," he says "… The narrative that finds its way to the surface of the work is in line with my fabric of my psyche, most often at a level previous to intellect."
Morales' sculptures are a kind of aesthetic antithesis to Padilla's huge, colorful canvases. Where Padilla is whimsical and free-form, Morales three-legged totemic objects are stylized and structured, with simple recurring motifs: three-sided, hatchet-edged "headdresses," crosses, and, lately, antlers. He describes sculpture as a means of "making physical things that are also metaphysical."
______________________________________________________
There's a sense of movement from known to unknown soil, of life uprooted and untethered from context — an apt a metaphor for the immigrant experience itself.
______________________________________________________
Several works from Padilla's sculptural Prayer Tree series populate the center of the gallery. These pieces are altogether different in tone and sensibility from his two-dimensional work: nails of various sizes and states of oxidation ripple across the surface of wood in patterns suggestive of fungus growing on fallen trees in a forest. "The initial inspiration for the work was the African fetish art of the Minneapolis Institute of Art," says Padilla. "I read that agreements and prayers were sealed in the community by pounding nails into a community log. … Since then I have been sitting pounding nails into logs, saying a prayer, my mantra, or an affirmation for each and every nail." His description of the process echoes Morales' invocation of the metaphysical. "My purpose is simply to sit inside the 'zen' of the moment, totally one with the act of pounding," says Padilla. "Aesthetic decisions occur, but in a very secondary and non-conceptual fashion: art seems to 'just happen' as the moment stretches large to receive my working."
Alonso Sierralta's forms play with the tension between natural and man-made materials. "The polarity of the materials that I choose creates both harmony and discord," says Sierralta. White plaster circles within circles call to mind both molecules and river rocks; his wooden sculptures resemble seed pods broken open, their empty, wax-lined interiors exposed to the world as if spreading seeds. There's a sense of movement from known to unknown soil — an apt a metaphor for the immigrant experience itself. Similar themes, of life uprooted and untethered from context, infuse Tavera's monochromatic, even austere, images.
The first and last thing you see when leaving the gallery is Peter Martín Morales' El Duende Transiberiano (or, as he calls it in English, the Siberian Gnome), a rounded blue and orange creature with hatched-edged antlers. It's one of the artist's most recent works and an evolution, he says, toward making forms that evoke the North. In describing his own art, Padilla articulates an in-between-ness evident throughout all the work in Los Cuatro Ases: "I consider my work Nor-mex-esotan (Norwegian-Mexican-Minnesotan), from the self-taught/visionary and funk/beat/magic realist wing of contemporary painting." The artists share that expansiveness, that sense of being many things at once — some in opposition, some in collaboration, all evolving and adapting.
______________________________________________________
Related exhibitions and links:
Los Cuatro Ases, featuring work by Alonso Sierralta (Chile), Peter Martín Morales (Guatemala), Douglas Padilla (Minnesota), and Xavier Tavera (Mexico), is on exhibit at Franconia in the City@Castket through May 12. There is an artist talk scheduled May 3 in the gallery on Thursday, May 3. Franconia in the City @ Casket, 1781 Jefferson St. NE, MPLS — www.franconia.org
The next show at Franconia in the City@Casket will feature the work of Jim Denomie, Jil Evans and Xavier Tavera; that exhibit opens the weekend of Art-a-Whirl (May 18-20) and will run through June 15.
______________________________________________________
About the author: Stephanie Xenos writes on arts and culture topics for a variety of regional publications.