The Family Business: Our conversation on being both an artist and a mother continues
The second of three installments in our debut "Family Business" column, in which a number of acclaimed artists, all of whom are also mothers, talk candidly about juggling the demands of their art, work and families.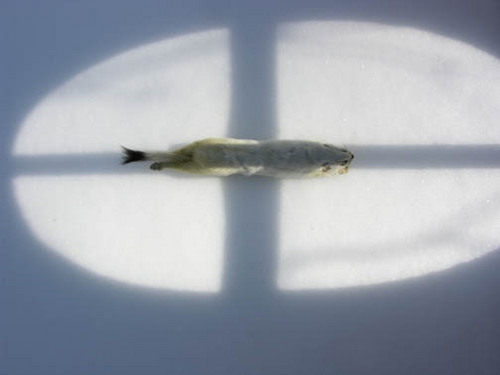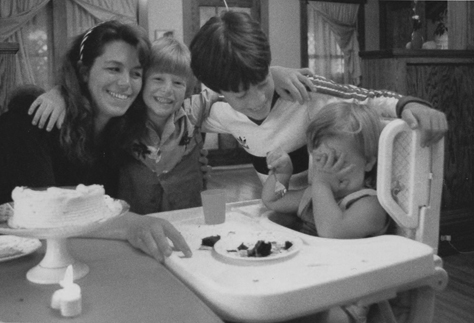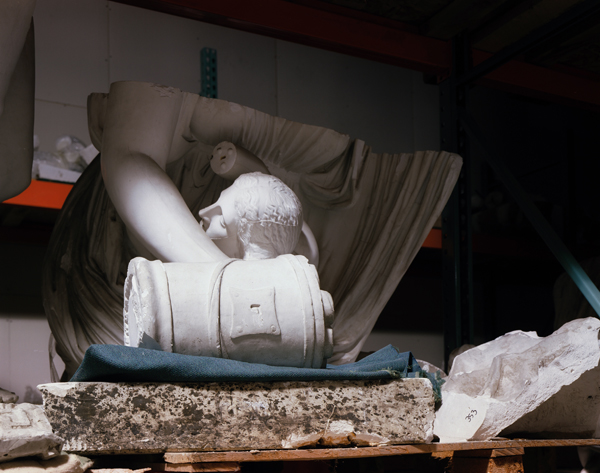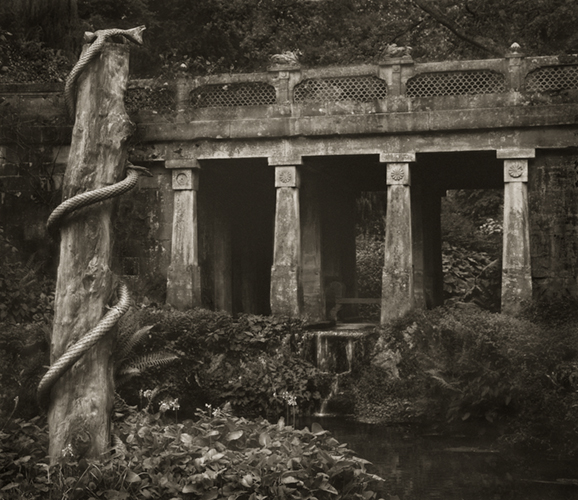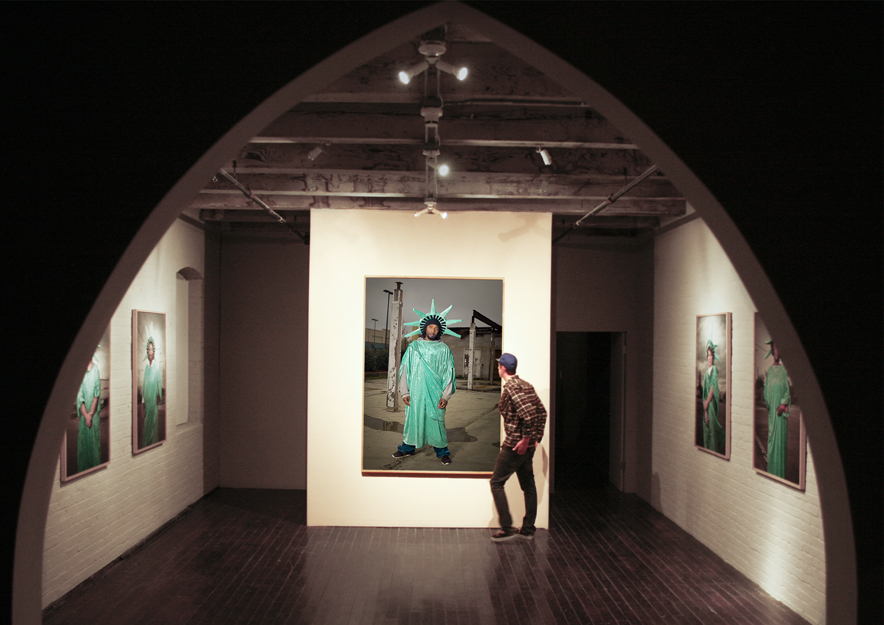 WHAT FOLLOWS IS THE SECOND PART of our featured "Family Business" piece this month, an email exchange, moderated by artist Carrie Thompson, between a group of acclaimed photographers, all of whom are also mothers with children ranging in age from babyhood to adolescence. They talk about strategies for work/life balance and how their family lives alternately fuel and drain their creative drive, and share what from their old lives, out of all the things they've left by the wayside in the juggle of motherhood and career, they'd like to have back if they could.
---
linda rossiThis is a wonderful opportunity to write about our adventures, as mothers and artists. I so appreciate these reflections. I have three sons who, unfortunately, due to crazy circumstances, I raised by myself from a young age. My first son was born the day after my grad school exhibition. As I still had to finish the written part of my thesis, I was nursing him and writing at the same time. I found the experience completely changed my interpretation of time and space – there was a blending and compression. I needed to accept quickly the chaos and the unexpected.
As the years went on, all three of my children helped me make works of art. Their skills and aesthetic knowledge grew, and I was able to trust them (at a young age) for new insight into the work I was making. It has continued to be a provocative and powerful exchange. During those years, balancing it all came down to a matter of finding bits of time that I could create work. So, a lot of the time, I was just dreaming about pieces – not actually making them; I would actually try to schedule time to make art in my head. For example, while washing the dishes, I would focus intensely on the work I wanted to do in the future.
At the same time, in our house there were always domestic and artistic tools side by side on the kitchen counter: the loaf of bread and peanut butter were spread out with saws, wood, etc. Probably not the most sanitary situation, but it was a way not to separate our lives. I look back now, on years that were filled with pain, beauty, terror, humor, profound baby- and teenage boy-smells, and yelling, and fear, and laughing. And it still continues.
The intensity of our home fueled the work I created. During one time period, I created an elaborate installation about Russian poets whose voices were suppressed by Stalin. I became interested in the power of art during a time of danger; the strongest work, I found, was less political, and addressed freedom and beauty. Often the wives of the poets would memorize their husbands' words, keep them in their minds for decades until the work was safe to reveal. I suppose I was feeling my own small entrapment at the time; as a result, I wandered into a professional area of study based on a mix of home-based emotion. It was the double edged sword: there were days I didn't think I would survive, and yet with all that was going on, it was such a complex and rich environment to be within. I am profoundly grateful for what my sons continue to teach me, even if the lessons can amount to a tough reflection on myself.
carrie ThompsonLike Linda, I am raising my son (Goma) in a non-traditional home. I won't get into details, but the word I'd use to describe our lives is "complicated." And like Amy, I struggle with the amount of time Goma spends in daycare. I am Alec Soth's studio manager; my job is full-time and demanding. Since I work for an artist, most nights, after Goma falls asleep, the idea of working on my own art makes my head spin. My issue is that I, like many of you, need time to create, think, and explore. I can't just turn my ideas on and off.
I am 31; Goma is 15 months old. Before Goma was born, I got my job with Alec, won a few grants, made two bodies of work that I am proud of, had many shows, traveled, and applied for every grant and show for which I was eligible. Now, since I have a child, I do less than half of these things. This is why I think younger artists without children rise to the top more quickly. Artists with children continue to create, but maybe not as much or as fast as they did before parenthood. As many of you have mentioned, the idea of success shifts when you become a mother. I would love to hear any other thoughts you might have on the discussion to this point, and I would like to add one more question: Since becoming a mother what is the one thing you gave up that you wish you could have back?
Danielle mericleI, too, work a full-time job, although I've managed to get it down to four days a week instead of five (and it does help). While I don't pursue many aspects of my work nearly like I used to, my professional life is definitely starting to come back, however slowly. My sense is that it gets easier all the time. The difference between 15 months and three years old (which is Charley's age now) cannot be underestimated. I'm guessing that three to six will be another huge leap, and so on and so on. That said, the challenges are still very real. I'm incredibly fortunate, in that I convinced my mother to move to our home in Ithaca to provide childcare for us. (We pay her well, but my guilt is gone.) When I was sending him to daycare it was pretty agonizing…
Anyway, more soon – I will contemplate what I wish I had back. (But I have to admit: It's finally happening; I've reached a point where I really can't remember my old life much anymore. So, I may have to ponder that question for a while).
beth dowOur kids were born in London, and I was pregnant shortly after my first solo exhibition. I continued to shoot film, but it was difficult to work in the darkroom, and doing so became basically impossible after our son, Miles, was born. Our daughter, Maisie, was born less than two years later. Then, we moved to the USA not long after that. The film I shot back then amounted to roll after roll of unfinished thoughts, and it was deeply frustrating not to be able to print. To make things harder, I didn't have my own darkroom, so I had to use my husband's when he wasn't in it, which was only nights or weekends. I had wanted to apply for grad school at that time, too, but it became impossible. I was still able to get my work in some group shows, but I didn't regain any kind of real creative focus for several years.
All that had to do with more than motherhood, though; the international move likely played a big part in that loss of focus. My London gallery completely changed its business model and became a picture library at the same time we moved; so, in addition to all the changes of parenthood, I also no longer had gallery representation. Looking back, I don't know if I would really change anything even if I could, but I do wish I had had more bodies of work under my belt before I grew a baby there (ha!).
When you asked about the one thing I gave up that I wish I had back, I really had to think about that. Life is all about giving things up and getting things in return. Sometimes, we get things we don't want, and other times we get things we didn't know we wanted. I wish I could regain the freedom to completely throw my full attention into one thing at a time, and to do that without any guilt. When I'm doing family stuff, whatever that may be, part of my mind is on my photographs; when I'm working, part of my mind is on who needs to be where, what's for supper, and what is that goddamned dog barking about now.
I suspect this is a gender thing – whether it's the divided focus or the guilt about that division. I do know, however, that it really does get easier. After a huge gap in my resume, things picked up for me as the kids went to school and became more autonomous. When the kids were small, I would fantasize about what it must have been like for Ward Cleaver to return home to a clean house and a cooked dinner. There were also a few dangerous occasions I can remember – after long and stressful days spent with toddlers – where a full tank of gas, some loud music, and a bit of cash in my bag were calling out all kinds of temptation to just keep on driving. I bet a lot of mothers with young children have felt like that, and I'm suspicious of those who would deny it.
Here's my answer: I wish I could regain the facility to compartmentalize my attention easily, and I wish I could do so without feeling any shred of guilt.
greta prattI have raised two children in a traditional/nontraditional home. We're traditional, in the sense I am married, but also non-traditional, because my husband and I live in different states, eight hours apart. I have a tenure-track job in Virginia, and he needs to be close to New York City. It is complicated. I always knew I wanted to have children, but I don't think I gave a whole lot of thought to all the practical issues involved with parenthood. Instead, I proceeded as I do with most things – by just winging it. Sometimes it's worked out better than others.
When the kids were little, I was home with them, and my work time always involved towing them with me unless I could find a mom willing to trade a few hours of kid-watching. I didn't have the money to hire a sitter. My husband, who is a freelance editorial photographer, travels non-stop and without much advance warning, so he was not available for any kind of consistent help. I learned to shed things, so I could continue to photograph and take care of my kids. No time for a social life, reading the paper, or books; no watching TV, keeping up with current events, or talking to friends. I did however manage to keep my focus and keep working towards a goal, however slowly. At that time, I was working on what would turn into my second book of photographs, Using History. It took me eight years to finish that project. Part of the reason it took so long was the time it took to figure out and understand what I was trying to say; another part of the reason had to do with the travel involved; and another huge reason for the long production time was figuring out how to fit the work in with the kids.
I did a lot of driving in those days. When Axel was eight and Rose was six, I went back to school and got my MFA; that led to my current full-time job. I do feel like my life went completely out of control from that point on. The demands of graduate school and then a job in academia, along with creating art and raising my kids have been intense. And then I moved to a different state, and my husband stayed behind. What was I thinking? As I stated earlier, sometimes it has worked out better than others.
---
This conversation originally appeared on Little Brown Mushroom, a blog published by photographer Alec Soth, and is reproduced here with permission. If you missed it, read the first installment in this conversation about art, work and motherhood here. The third and final part of this conversation will be posted here later this week.