"We Are Still Here Standing in the Hearts of our Ancestors" Indigenous Art Showcase

Friedli Gallery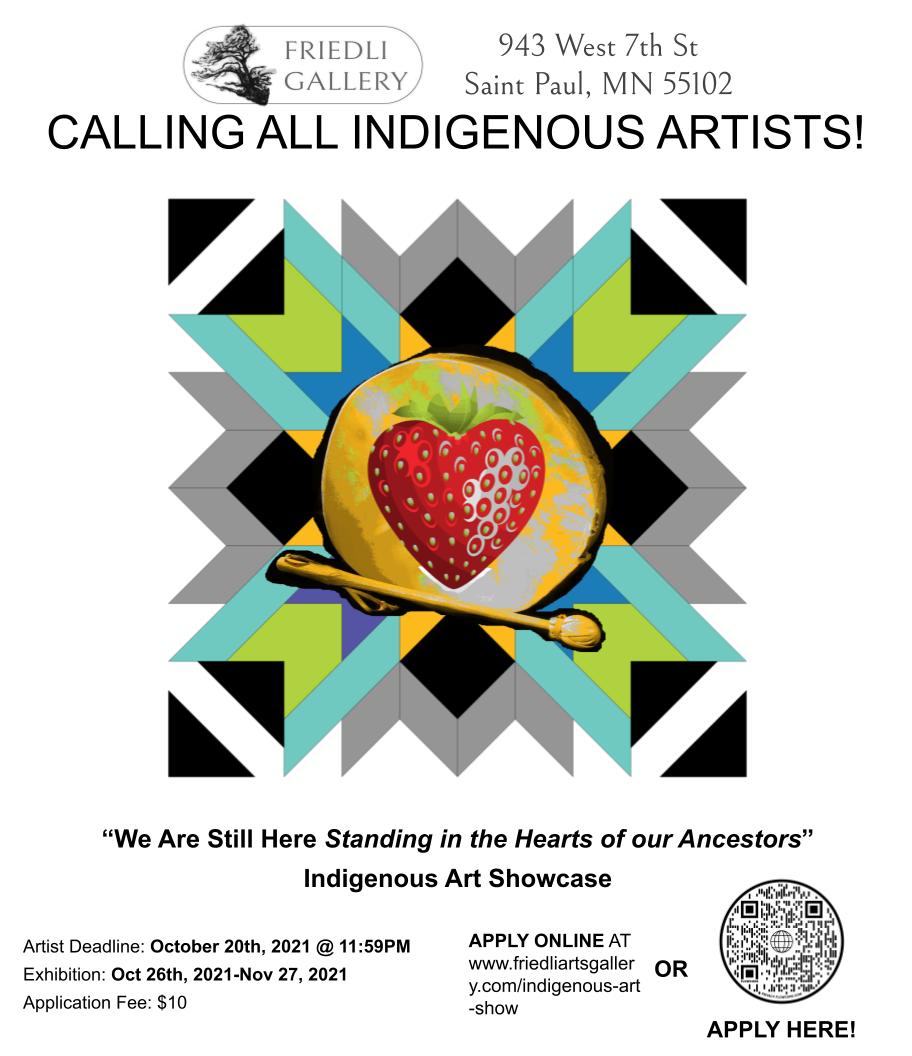 "We Are Still Here" Moves into its second year in a new location. Featuring native artists from across Turtle Island, "We Are Still Here" brings to the fore the life, histories and politics of what it means to be Indigenous in the 21st Century.
This year's theme, "Standing in the Hearts of our Ancestors" seeks to unite through love, healing and unity through matriarchal compassion. With feet on the ground, we are rising up and radiating heart medicine- the drumbeat of energy that connects us all.
Eligibility:
Native American/Indigenous artists from across North America
Instructions for how to apply:
Please fill out application and submit with your $10 jury fee online
Deadline to submit and/or timeline of the project:
Artist Deadline: October 20th, 2021 @ 11:59PM
Artist Notification: October 22th, 2021
Work Delivered to Gallery: October 26th, 2021
Contact information:
Heather Friedli, Gallerist heather@friedliarts.com
About Friedli
Friedli Gallery is an inclusive gallery and community space in Saint Paul, Minnesota. By an Artist, for Artists and our Community. We strive to support Artists and their Work through art sales, promotion, events, classes and more. Friedli Gallery is focused on Artist Exhibitions and has an auxiliary gift shop.
Compensation Information:
Artist receives 50% of any sale of their work including a full artist reception, opportunity to give an artist talk at the gallery, and inclusion in any marketplace events that may happen at the gallery during the exhibition.
Closes
October 20, 2021 11:59 pm