Onassis AiR 2021/22: The School of Infinite Rehearsals: Movements V–VIII

Onassis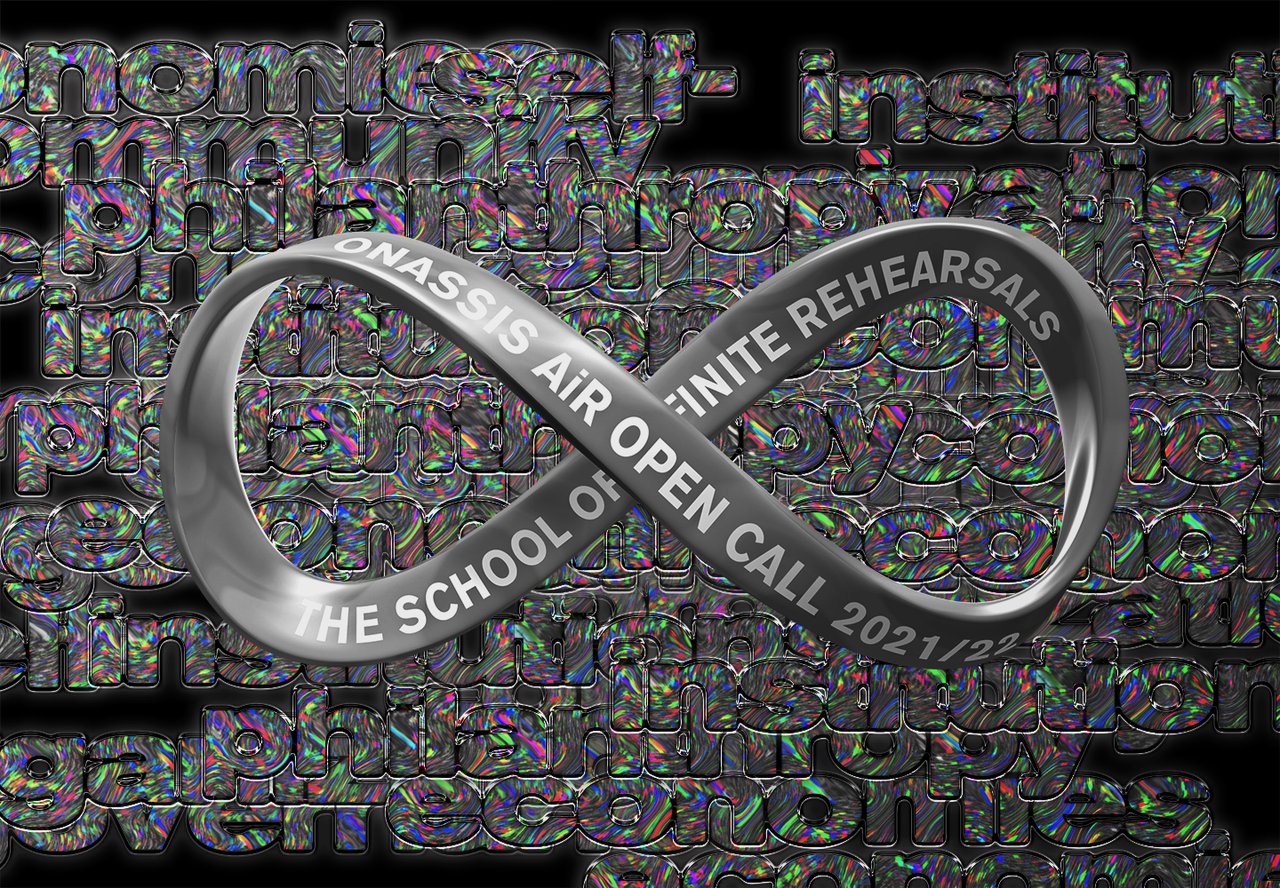 ONASSIS AiR invites artists, curators, designers, activists, collectives, educators, legal advocates, performance makers, economists, architects, filmmakers and other practitioners from any medium of expression or discipline to apply for the second iteration of The School of Infinite Rehearsals: Movements V–VIII, running between September 2021 and June 2022.

Conceived as a collective research program, The School of Infinite Rehearsals brings together an interdisciplinary group of participants to exchange knowledges and practices around two research topics that we find urgent and necessary to address today and further explore collectively. For our second year of The School of Infinite Rehearsals, we want to look inwardly and also outwardly, for the spatial and temporal structures that affect the ways we live, the ways we act and the ways we come together. How do we relate to others and how do we organize our decisions? What modes of governance do we adhere to and how do we shape them? What economic systems do we choose to be complicit in and how much agency do we claim to implement radical alternatives? How do we institute our knowledge(s) and acknowledge our institutional complacency or complicity?
The School of Infinite Rehearsals 2021/22 delves into two research topics from different focal points.
During Fall 2021, Movement V & VI will collectively explore issues of governance, delving into self-organization (Movement V), and institutions (Movement VI).
In Spring 2022, Movement VII & VIII will tackle areas of economies, with a focus on community economies (Movement VII) and philanthropy (Movement VIII).
The deadline for submission of all applications is Friday, February 26, 2021. All applications must be submitted no later than 12:00 pm (noon) Coordinated Universal Time (UTC+2).
FULL ONASSIS AIR OPEN CALL 2021/22 ANNOUNCEMENT AND LINK TO THE APPLICATION FORM → https://www.onassis.org/open-calls/open-call-onassis-air-202122-the-school-of-infinite-rehearsals
Closes
February 26, 2021 12:00 pm