Call for Survey Responses: You're a Filmmaker, You're an Artist

Moonplay Cinema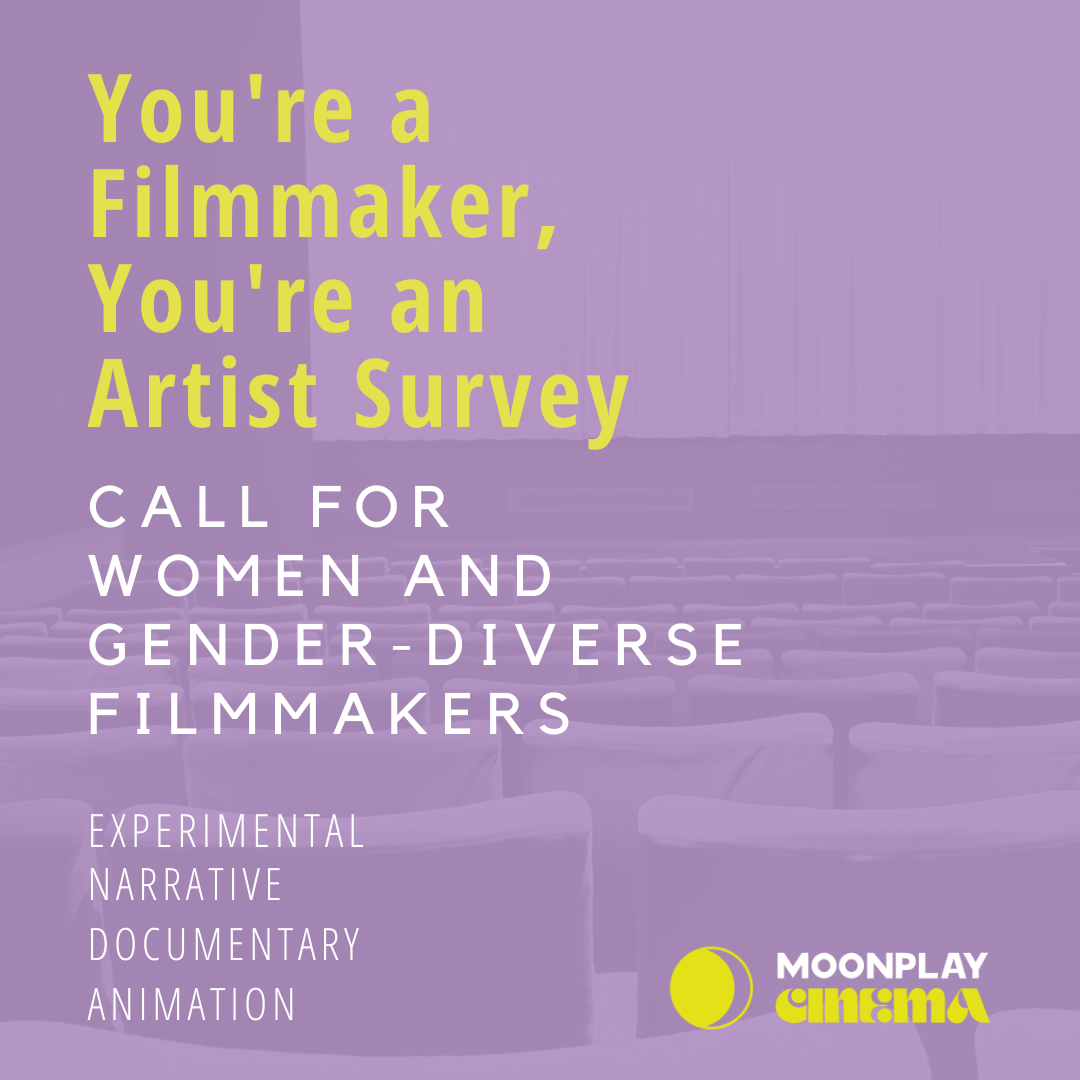 **DEADLINE EXTENDED September 28
Moonplay Cinema is excited to announce that we are working on our first book! It's currently titled "You're a Filmmaker, You're an Artist," and will highlight women and gender-diverse artists who engage with the moving image form. The book will feature the voices of gender-marginalized filmmakers of all ages, backgrounds, and skill levels, from emerging to established professionals, from experimental to narrative. Essays, profiles, and more will touch upon the professional practices of filmmakers through an intersectional lens.
This is where we need your help. If you are a filmmaker who is female-identifying and/or of gender-diverse communities, we want to hear from you and potentially include your responses in the book. We have created a survey with a series of questions about your work, your experiences, and your artistic process. Those who answer 5 or more questions will receive a small gift. The book will release in Spring 2024.
We would like to thank the Moonplay Advisory Committee members who have reviewed and contributed to the survey questions.
It will take a community to write this book. We are so thankful for you and your time!
Please forward this survey to a filmmaker you want to support.
All survey responses are due by August 21st. Send your questions to Jes Reyes at moonplaycinema@gmail.com.
Moonplay Cinema is an artist-run organization supporting gender-marginalized filmmakers through community and visibility. We use community-building strategies to offer safe spaces for connection and collaboration, ultimately creating more possibilities and resources for the artistic careers of underserved and underrepresented artists. We are experimental moving image artists, animators, narrative filmmakers, and documentarians.
Moonplay Cinema strives to explore the possibility of what a cinema can be.
Closes
September 28, 2023 12:00 am